February 23, 2012 | 1 Comment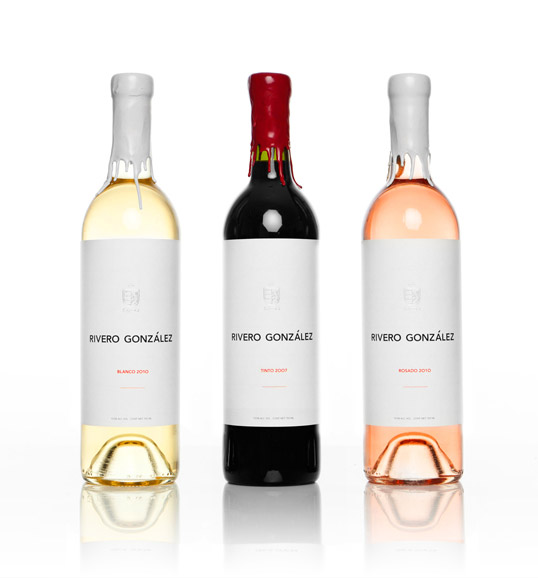 Designed by Anagrama | Country: Mexico
"According to archeological evidence, the human race has been drinking wine for over 8,000 years. However, never before has there been such diversity in origin denomination, quality and prices.
Throughout the years, there has been a tendency of taking products originally treated to remain longer such as cheese, cured meats and even salt, and take them to the same level of sophistication of a perfume or a high couture garment. For wine, this tendency is stronger than for any other beverage; We can find three dollar wines in a cardboard box, or a $160,000 bottle of  Château Laffite."
February 23, 2012 | 5 Comments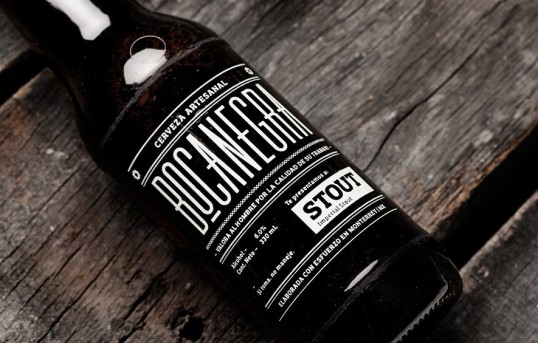 Designed by Manifiesto Futura | Country: Mexico
"Bocanegra craft beer made in Monterrey. It is a tribute to of all working people."
February 22, 2012 | 8 Comments
Designed by Grupo Habermas Comunicación | Country: Spain
"A simple and elegant design, where information and ornamental details determine the final outcome. This is exemplified in the illustrations, blind emboss with silver ink, and the paper used."
February 22, 2012 | 8 Comments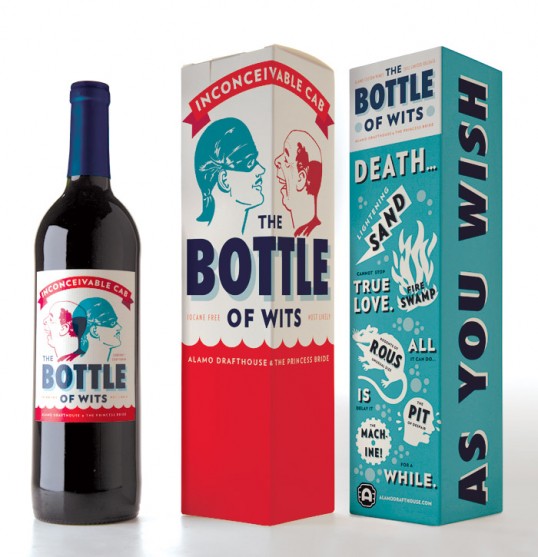 Designed by Helms Workshop | Country: United States
When you leave design school and look for work with your portfolio of fictitious student projects, half of your interviewers pause to tell you that, in the "real world," you'll never have the opportunity to design wine packaging. Much less, packaging themed after one of your favorite movies. Those folks never had the chance to work with Tim League and the team at Alamo Drafthouse Cinemas.
In looking at developing an identity for Alamo's in-house branded wines, we quickly decided that it would be impossible to sum up everything that makes the Alamo unique in a single packaging system. Why not redesign the wine each year, based on a film that aligns with the brand? Alamo's 2012 offering became two wines inspired by The Princess Bride, in honor of the 25th anniversary of the film."
February 21, 2012 | 1 Comment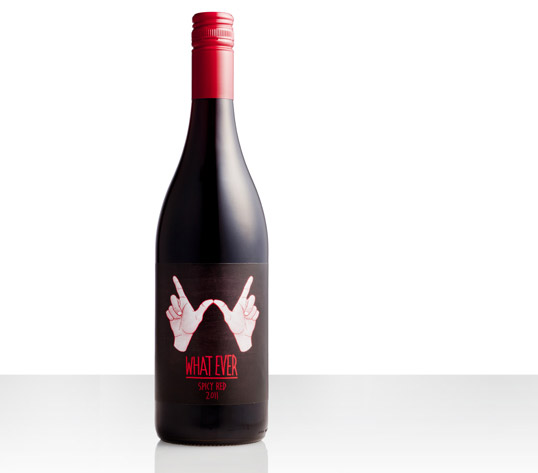 Designed by CIP Creative | Country: Australia
"What Ever is the wine Medhurst has positioned to be the "relaxed" wine. The message is clear, whatever you eat this summer, tapas, barbeque, Thai, or fresh picnic basket, What Ever is the wine to go with it, What Ever is spicy and fresh, no oaky aroma, chill it if you want, whatever…
The design neatly ties with the symbolic gesture of the "whatever" symbolism.
This is essentially the design brief CIP received from Medhurst Wines and it is potentially the best brief we received – ever!"
February 21, 2012 | 2 Comments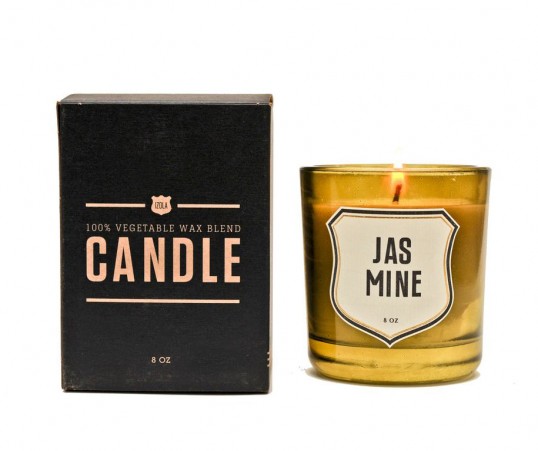 Designed by Aesthetic Movement | Country: United States
"Inspired by the old world utilitarian ideal of making something that is "built to last," Izola and Aesthetic Movement have curated a collection of whimsical objects with a masculine sense of antiquity.  Made with great care and attention to detail, this series of functional every day staples are designed to be perfect men's gifts. The products include flasks, soaps, candles, laundry bags, bamboo toothbrushes, handkerchiefs, brass desk objects, shower rings, ceramics and shower curtains.
While the collaboration with Aesthetic Movement began in 2009, Izola was originally founded in 2007 by Neil Rasmus and Richard Brandt as a company that produced innovative shower curtains for big box stores, such as Bed Bath and Beyond.  In 2008 when Jesse James and Diane Shaw formed Aesthetic Movement, a design consultancy and showroom for upper echelon housewares and accessories brands, a partnership with Izola was formed.  Since then, Izola has continued to evolve beyond the bathroom category into barware, desk, travel and other categories."
February 20, 2012 | 12 Comments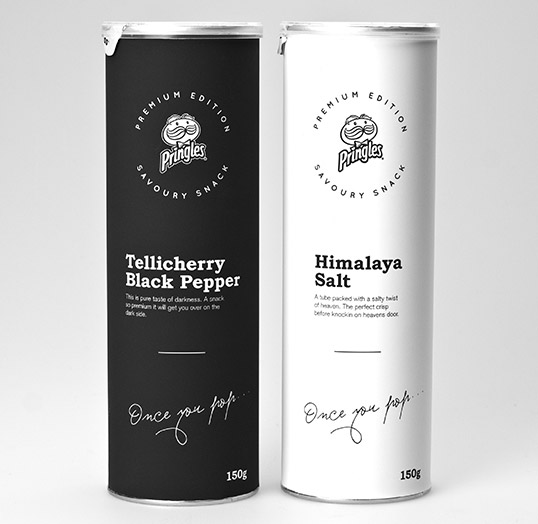 Designed by Niklas Hessman | Country: Sweden
"Myself and others feel that there is a lack of a premium pringles product line. Therefore I decided to design one. The outcome is a product that will stand out from the other Pringles while retaining the well known tube shape. Simple and clean packaging design that will work in the Scandinavian market."
February 20, 2012 | 1 Comment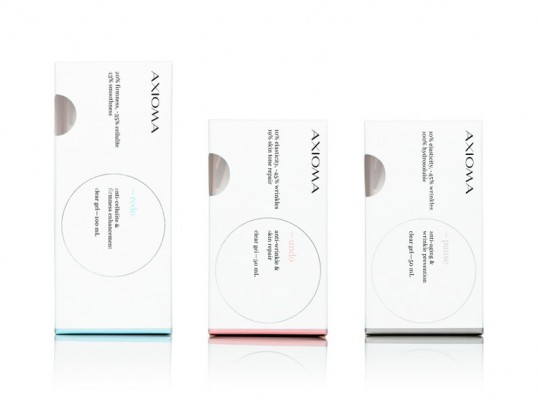 Designed by Anagrama | Country: Mexico
"Axioma is a new company specialized in skin care products for which we had to create a corporate identity that would reflect the company's philosophy: Offer the highest quality products made with authentic active substances.
Based on the fact that the effectiveness of each of the products is clinically proven, we chose honesty as the brand's leading value, therefore, we decided to use the name Axioma, which means "irrefutable truth".
We developed a clean visual language that would represent the products' honesty and its clinical purpose. However, the typographic selection was carefully handled so that it would evoke the high-end fashion industry."
February 19, 2012 | No Comments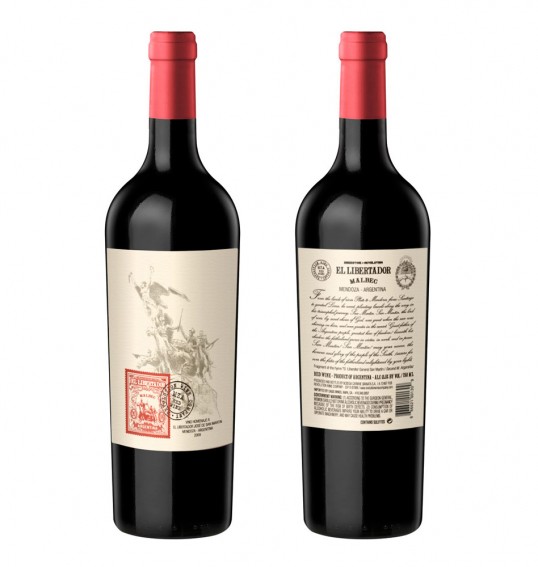 Designed by Diego Ballester | Country: Argentina
"Brand and design in homage of the Great Liberator José de San Martín. The design is inspired by the letters, post and communication of that time.
From the lands of river Plate to Mendoza, from Santiago to genteel Lima, he went, planting laurels along the way in his triumphal journey, San Martín. San Martín, the lord of war, by secret choice of God, was great when the sun was shining on him, and even greater in the sunset. Great father of the Argentine people, greatest hero of freedom! beneath his shadow the fatherland grows in virtue, in work, and in peace."
February 18, 2012 | 2 Comments
Designed by Studija Creata | Country: Lithuania
"The most popular vodka in Lithuania 'Lithuanian Vodka' amazes us all again with their extraordinary design. This time it is the gold-shining limited edition 'Lithuanian Vodka – Black Edition', which was introduced 2011 at the end of December. Lithuanian design agency Studija Creata was inspired by Lithuania's history and national heritage. Rhombus and herringbones, combined from little squares, are very common patterns in Lithuanian folk art. Although reference to these national motifs gained more modern forms – mysterious past reflections were transformed into modern art."