February 11, 2012 | 7 Comments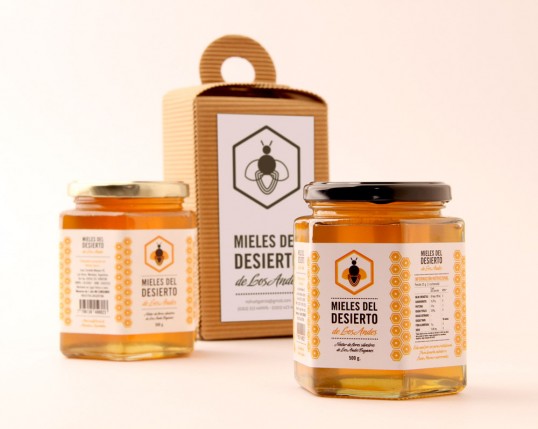 Designed by Juan José Marnetti | Country: Argentina
February 11, 2012 | 5 Comments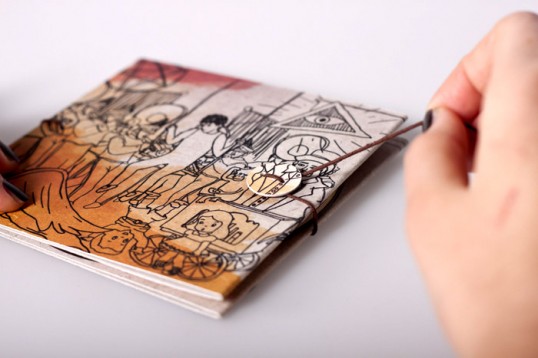 Designed by Mathias Kaiser | Country: Austria
"I designed this piece as a Christmas present for my girlfriend. The packaging was created from one piece of cardboard and stitched together with a thread. No glue used at all.
The artwork was inspired by our favorite song 'The Trapeze Swinger'. In the last couple of lines Sam Beam describes a scene with a monkey, a man, a marching band, an angel kissing on a sinner… and so on."
February 8, 2012 | 2 Comments
Designed by Dowling | Duncan | Country: United States
"Cure is a company on a mission to make a difference. Their products cure your body with high-quality handcrafted ingredients, and also help cure the world. 20% of all purchases goes towards a selection of charitable organizations.
We helped promote this idea by pulling out a cross in their logotype. This symbol is instantly recognizable as the symbol for 'aid'. Therefore playing on the idea that these products are first aid for your skin as well as having the additional benefit of aiding charities in the world.
The products were launched at ZaZa Spa in San Francisco and can also be purchased online."
February 8, 2012 | 3 Comments
Designed by Cubic | Country: United Kingdom
"Our appetite for branding wholesome and interesting products and companies was the motivation behind this lovely work for Trevor's Honey. Beekeeper Trevor was looking to launch a brand with real personality and stand-out on deli shelves. Cubic answered the brief by creating the whole brand story, including packaging and website… and had a great deal of fun along the way. The project certainly got us all buzzing. Visit trevorshoney.com to find out more about Trevor and his bees."
February 7, 2012 | 6 Comments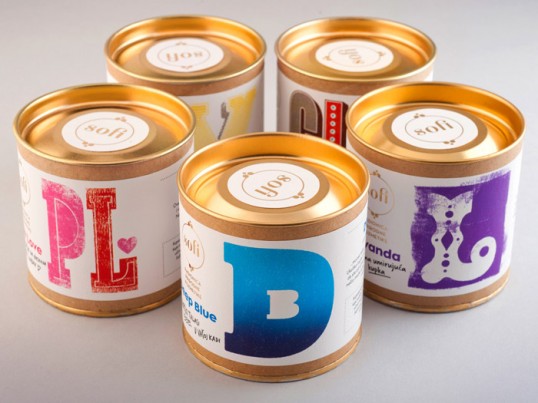 Designed by Popular Bruketa & Žinić OM | Country: Serbia
"Sofi, a small family production of organic handmade cosmetics, is a client our agency has already worked with, firstly defining the visual identity, and afterwards designing the packaging for soaps and gift packages. Emphasizing on the manual production, the quality of the resources as well as of the final products is something we kept in mind while designing the new packaging for their bath bombs.
February 6, 2012 | 1 Comment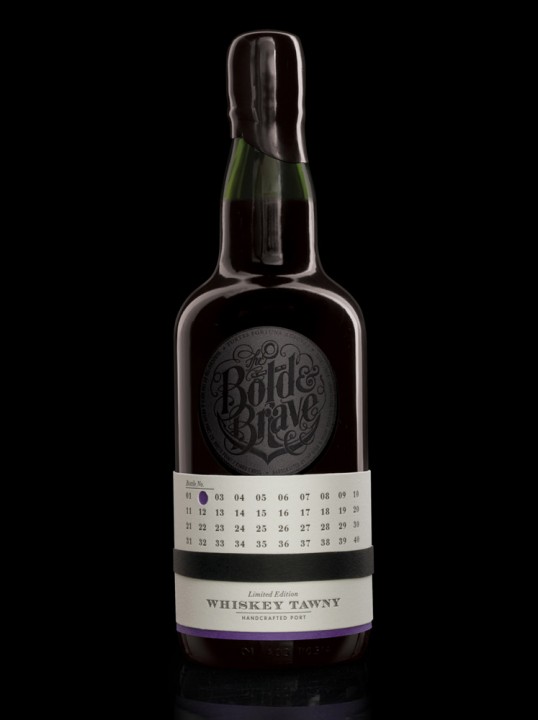 Designed by Boldinc | Country: Australia
"Boldinc's latest creation captures their craft and expertise with a limited edition Port collection designed in collaboration with illustrator Jeremy Lord and our friends at Bell River Estate.
February 6, 2012 | 8 Comments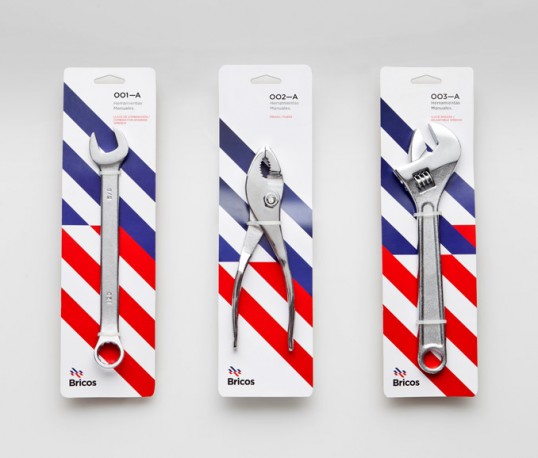 Designed by Anagrama | Country: Mexico
"Bricos, originally known as Mayoreo Eléctrico Monterrey, had a very clear goal: to stop being your typical hardware shop and become a construction material supplier that could be perceived with much more formality upon the arrival of international competitors.
In order to develop the Branding Strategy, we thoroughly researched the project commercial aspects, and we executed a deep brand diagnostic. This resulted in a solution that helps the company heighten their values such as service, honesty, responsibility, experience and kindness, all of which have been key to the company's success throughout the years.
February 5, 2012 | 6 Comments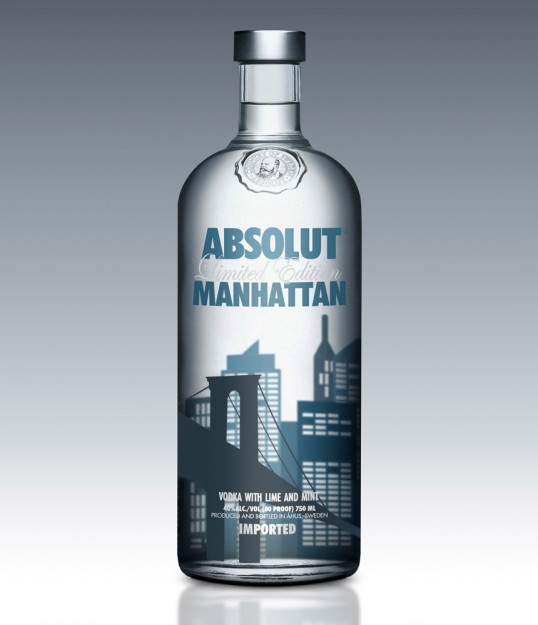 Designed by Philippe Bordonado | Country: Sweden
"Just for fun. Absolut Manhattan. Skyline on the opposite side of the bottle."
February 4, 2012 | No Comments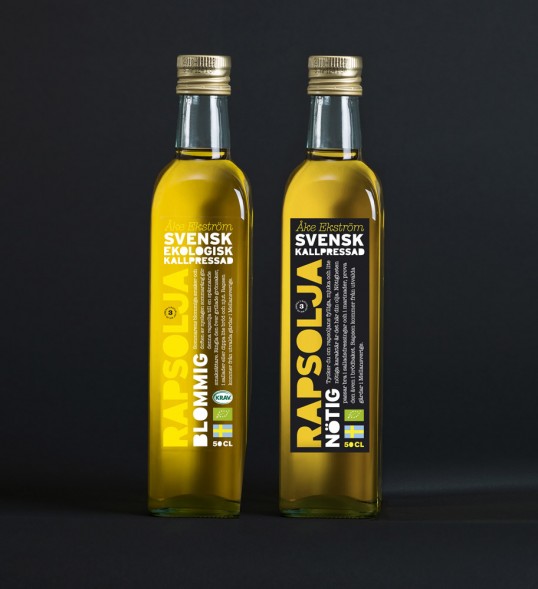 Designed by Food & Friends | Country: Sweden
"Åke Ekström, a Swedish rape seed oil brand, contacted us and asked us to develop a new package design for their new glass bottles. Today, rape seed oil is a given food ingredient in Swedish kitchens which of course makes it even more fun to see our package design in one and another kitchen we visit."
February 3, 2012 | 24 Comments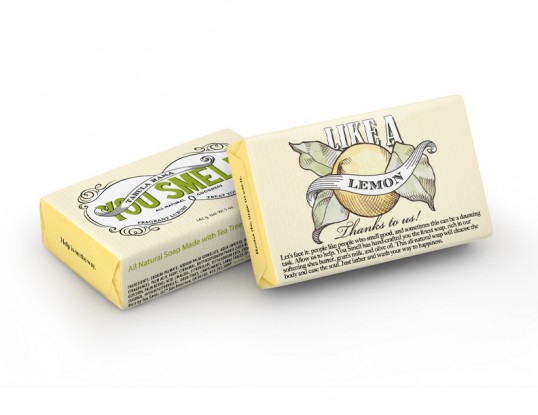 Designed by Megan Cummins | Country: United States | Buy it
When we initially posted You Smell three years ago we had no idea that Megan was going to take this product to the great heights that she has. If you're a fan of ABC's Shark Tank you probably watched her pitching You Smell to the sharks this evening where she came out on top with with an investment from Robert Herjavec. Congratulations Megan!
"This is a line of detergents called "You Smell" is an immediate eye-catcher, as it is eloquently presented, yet is initially insulting until the reverse side of the product is read. It continues to say "Like a Lemon!…Thanks to us!". The subsequent title 'Tabula Rossa', a derivative of 'Tabula Rasa', a Latin phrase for 'clean slate'. The sarcastic romance copy on the remaining sides creates an entire experience for the viewer, enticing them to continue turning the product in search of something new. It is printed on Neenah Laid paper to offer a subtle tactile quality."