March 15, 2012 | 6 Comments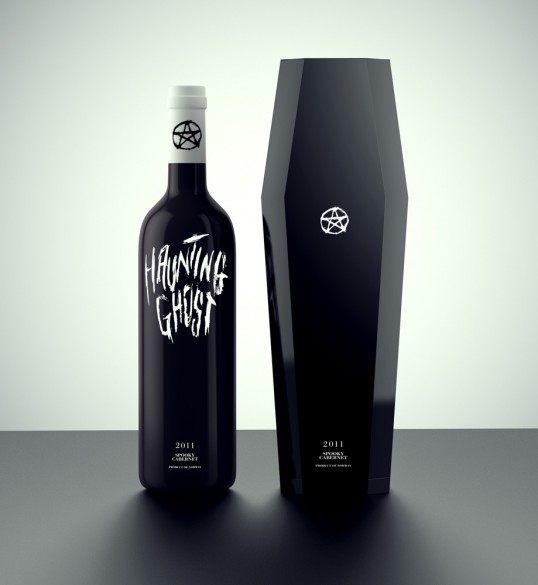 Designed by Daniel Brokstad | Country: Norway
"Possession is a limited edition unholy wine collection, featuring three different red wines; "Evil Demon – Bloody Shiraz", "Haunting Ghost – Spoory Cabernet" and "Old Witch – Cursed Pinot Noir". All the wines comes in a solid coffin-shaped glossy casing, which adds to the exclusiveness of the wine series. Each are based on different occult themes as satanism, the paranormal and witchcraft. The type design on each bottle reflects it's theme and was made in a rough way to contrast the otherwise clean setup and design, to give it more of an edgy look. This is a self initialized conceptual design."
March 15, 2012 | 20 Comments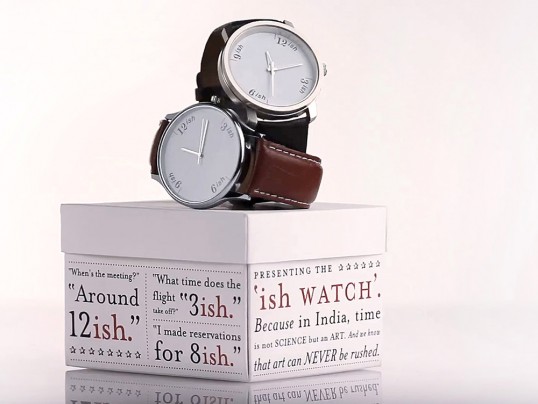 Designed by Hyphen | Country: India
"In India, 'fashionably late' is safely replaced with 'predictably late'. Cow blockades, politician escorts, and cratered roads, compound the problem and offer a valid excuse. So when you reach half-an-hour after the appointed time, you don't explain yourself. You wait for the other person to arrive.
We used this life insight, and added some dark humour to it.
We simply added a suffix to time periods. And moved the numerals from their classic perpendicular positions, tilting them to an approximate point on the dial. Hence six was not six. Eight was not eight. It was 'six-ish' and 'eight-ish'. Thus was born the 'ish Watch'.
The audience instantly connected with the watch, as it reminded them of the times they had been either the victim or culprit of tardiness. However, as a 'non-punctual' attitude is almost part of the Indian ethos, they bought into the idea and the watch, without delay."
March 13, 2012 | 4 Comments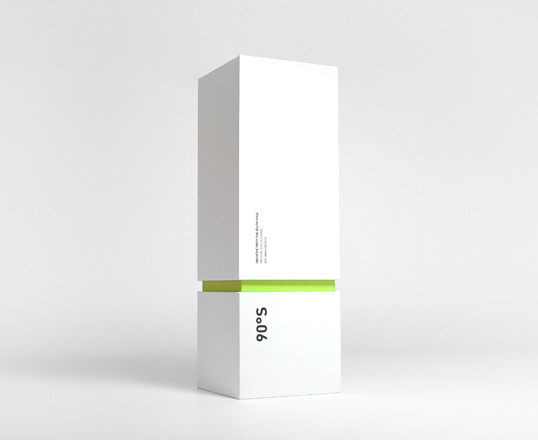 Designed by Cloud Inc | Country: Australia
"A minimalist take on the traditional absinthe."
March 13, 2012 | 5 Comments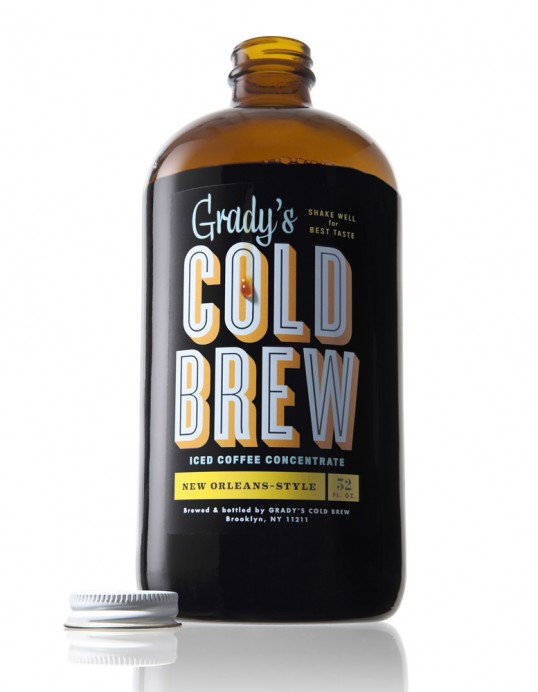 Designed by Tom Alberty | Country: United States
"New Orleans–style coffee concentrate that's brewed and bottled by hand in Brooklyn, New York. Each batch is made by steeping a special blend of freshly roasted coffee and chicory in water overnight, then removing the grounds using a two-step filtration process. What's left? A bold, velvety-smooth liquid concentrate that can be mixed with milk or water—served over ice or steaming hot."
March 12, 2012 | 2 Comments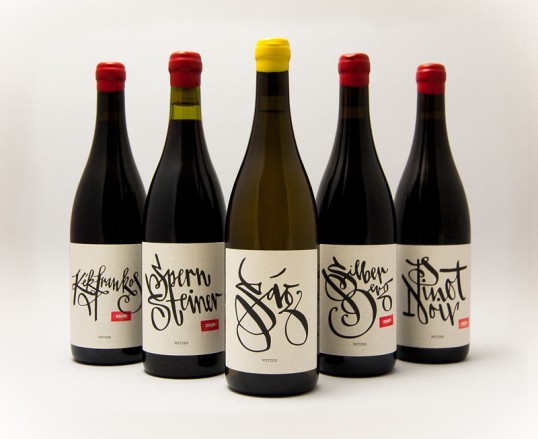 Designed by László Mihály Naske | Country" Hungary
"Handmade' still confers an air of high esteem on objects, which is why I was pleased that, when Péter Wetzer commissioned me to design labels for his craft wines, he wanted a calligraphed theme. And when he gave me carte blanche to choose the shape of the letters as I saw fit, I was thrilled. I find the match between the wine and its label very pleasing; substance is truly aligned with style in this case, since what could fit a handcrafted wine more than a label drawn by hand? I started out with some quite bold arrangements but the client's preferences won out to yield a more straightforward label which actually makes much more sense: A winemaker's philosophy is better served by a more traditional composition that nevertheless manages to incorporate novel elements."
March 11, 2012 | 1 Comment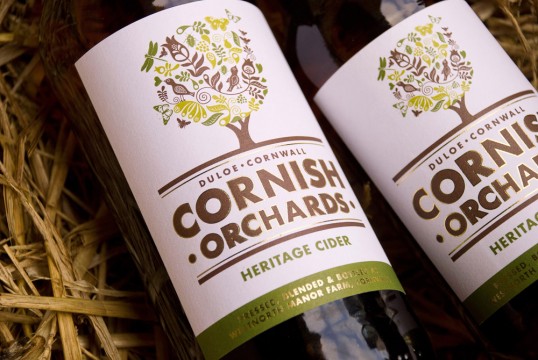 Designed by Buddy | Country: United Kingdom
"The brief was to create the new branding and packaging for Cornish Orchards, a cider & fresh juice producer.
Each Cornish Orchards product has been finely crafted to appeal to a different audience and taste preference rather than the mass-market strategy of 'one-taste-suits-all'. Our solution was to reflect this approach using a variety of different trees, each specifically created to represent the 'unique character' of each product."
March 10, 2012 | No Comments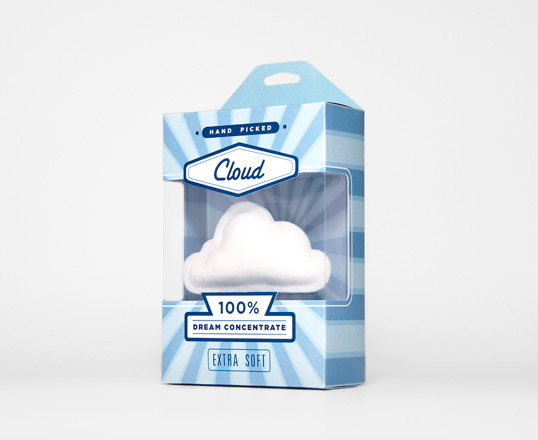 Designed by Cloud Inc | Country: Australia
"Hand picked cloud in a packet. Studio promotional piece."
March 9, 2012 | 3 Comments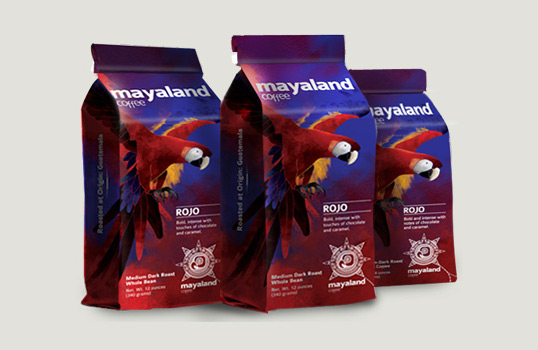 Designed by Renato Barrios | Country: Guatemala
"Mayaland Coffee set out to become the leading world brand of Guatemalan Coffee. The idea was to create a compelling graphic image that could communicate the essence of Guatemala, a colorful and vibrant country that produces some of the best coffees in the world."
March 9, 2012 | 3 Comments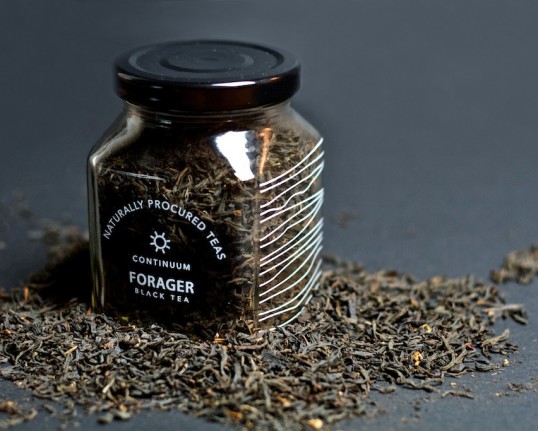 Designed by Dawson Beggs | Country: United States
"Going back to when things were simple. Forager paleolithic teas are made for the modern day hunter gatherer. Inspired by nature, Forager is a fictitious company specializing in only the finest teas. Each blend of tea is represented by a different organic pattern, and symbol."
March 8, 2012 | 10 Comments
Designed by Adrián Froufe | Country: Italy
"100×100 is a brand dedicated to organic food that seeks to create links between rural producers and urban consumers and tries to improve the quality of the products we consume in our day to day lives."