May 28, 2012 | 1 Comment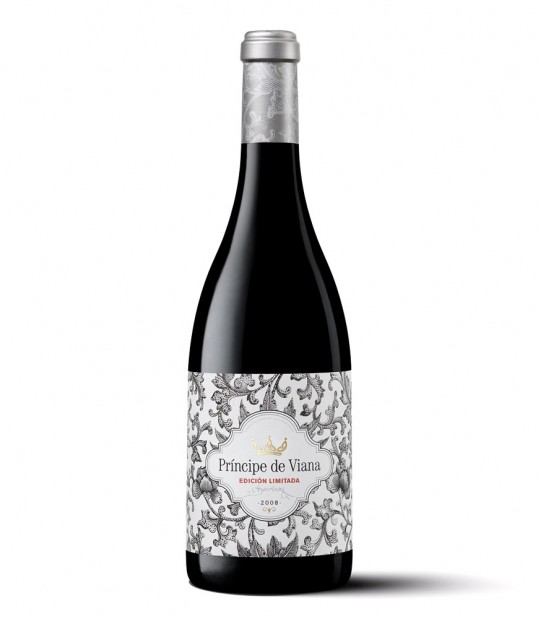 Designed by (calcco) | Country: Spain
"The development of this design is based on a fundamental premise: differentiation. The goal was to design a label which stands out from the competitors. There are three elements which revolve around the design of this Limited Edition: an organic decoration which is repeated as a pattern, a central vintage banner and a monochromatic scheme."
May 24, 2012 | 13 Comments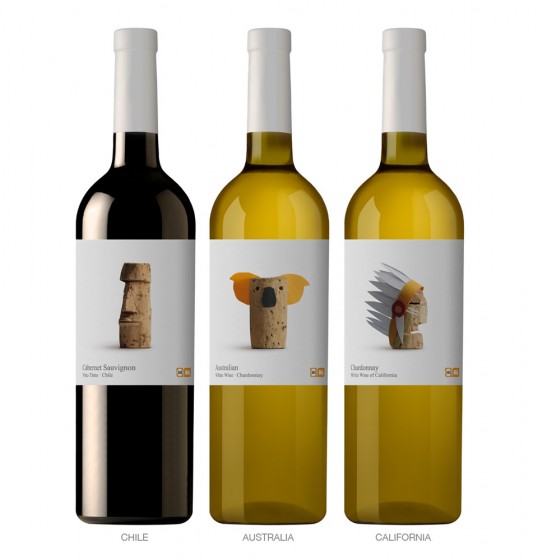 Designed by Lavernia & Cienfuegos | Country: Spain
"This is a range of wines that Belgian supermarket chain Delhaize offers within its own brand "365", which includes simple, everyday products at affordable prices. The cork is a sign of humility, an object of little value, often used as craft material, as a simple and easily manipulated element with which to play and create. The use of cork gives it the air of something simple, typical of an everyday product. The cap is the element that unifies and personalizes the whole range. The motif designed for each label refers to the country of origin."
May 24, 2012 | 6 Comments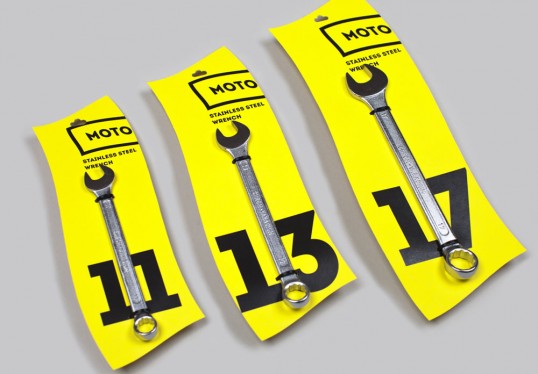 Designed by Thorbjørn Gudnason | Country: Denmark
"Motozone is a fictitious company that is specializes in high-end auto parts. A company which strays away from discount products and appeals to serious car enthusiasts. The Motozone logo works a bit differently as the word after "Moto" changes depending on the product. Motopart – Is the private label of Motozone – a wide range of quality products, made to ensure the customers long lasting use. This showcased material is the wrench tool line, which changes size depending on the size of the wrench."
May 23, 2012 | 4 Comments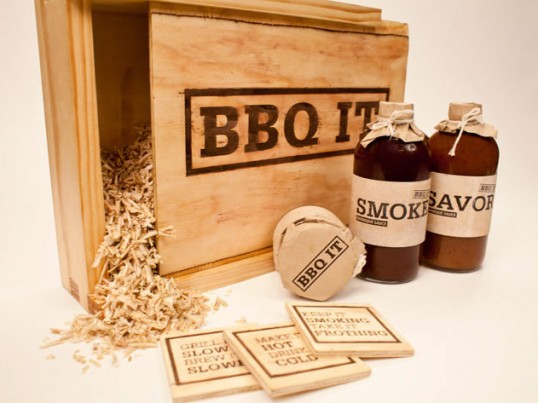 Designed by Lorraine Nicoletta | Country: United States
"BBQ IT, stems from a desire to make cooking products appeal more to men.  BBQ IT marinade kit draws inspiration from rancher's branding their cattle and working on their farms, to the drinking and grilling style of most men.  The set contains two sauces, a spice rub, and a set of coasters (with drinking and grilling connotations branded on), all housed in a custom built wooden box."
May 22, 2012 | 4 Comments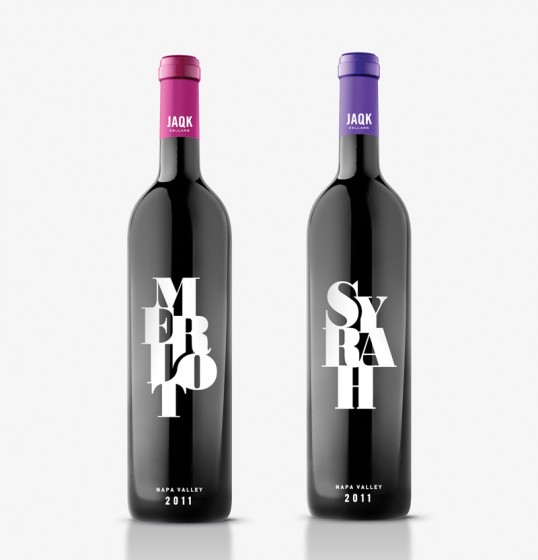 Designed by Viet Huynh | Country: United States
"The goal of this project is to redesign wine labels for the Napa Valley Collection of JAQK Cellars – a new wine company in the Bay Area, California. JAQK Cellars wines are known for their beautiful and simplistic illustrations of their labels. However, the visual approach for this project focuses more on typography. Simple yet elegant type treatment is the focal point of each label.They maintain the high class look of the brand and also help customers find the type of wines they're looking for at a glance."
May 22, 2012 | 1 Comment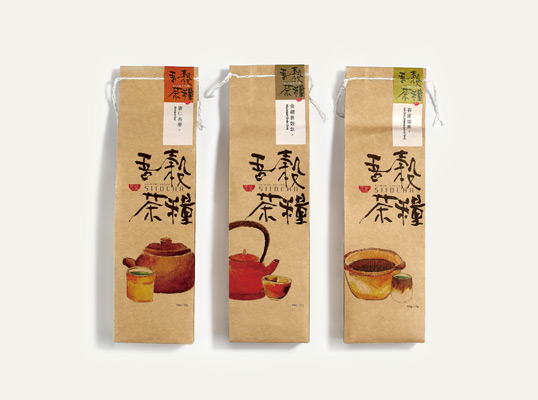 Designed by Victor Branding Design Corp. | Country: Taiwan
"Siid Cha" originated from unsophisticated Hakka Culture in which they have dense emotions toward grains. Reserving human touch of traditional food by Hakka flavor. Hold the warmth of life on hand,  Have a Return to Innocent Trip which chasing the Sun. Finally, taste."
May 21, 2012 | 1 Comment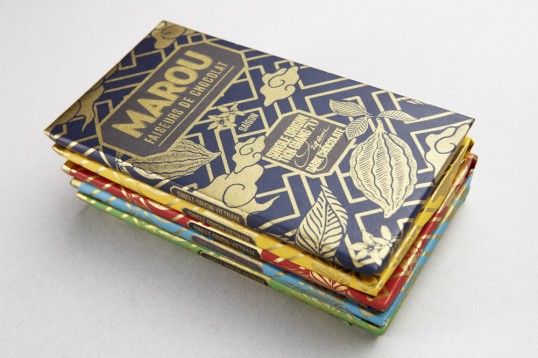 Designed by Rice Creative | Country: Vietnam
"Chocolate makers working directly at the source of the cacao farms are still very few and far between. Marou Faiseurs de Chocolat, based in Ho Chi Minh City (Saigon) is one such company who have created the first single origin gourmet bean-to-bar chocolate to come out of Vietnam. 
Marou was founded less than a year ago by two adventurous Frenchmen. They decided, to use the small amounts of cacao beans harvested, fermented and dried on small family farms throughout the Mekong Delta and southern highlands of Vietnam, to make an extraordinary chocolate.
Marou approached Rice Creative at the beginning of their adventure, with the mission to build the brand's visual identity and packaging."
May 21, 2012 | 2 Comments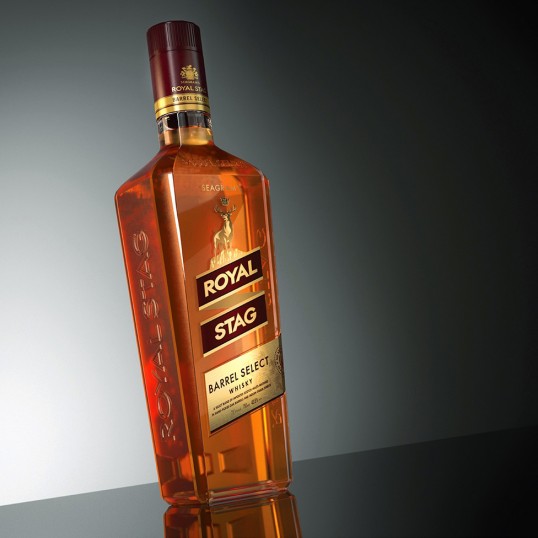 Designed by Cartils | Country: United Kingdom
"This new introduction is specifically for the highly dynamic market in India, where there was a gap for this more premium variant of the existing Royal Stag which already sells over 10 million cases annually."
May 20, 2012 | No Comments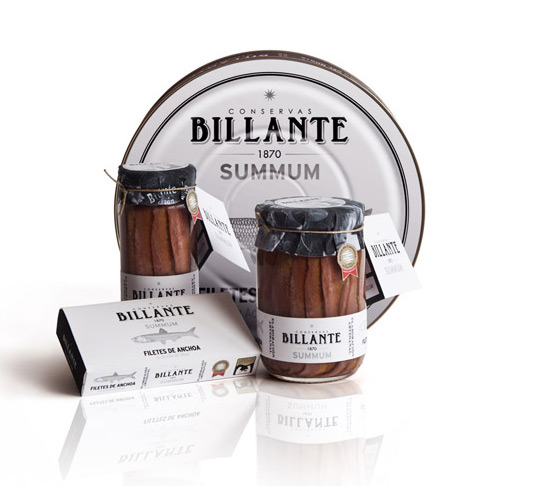 Designed by Fammilia | Country: Spain
"Our story comes from Sicily (Italy), home of the meat cur, our great-grandparents came to the coast of the Basque Country on the trail of a top quality product and docked in Mutriku, where after being dazzled by the quality of fish from its shores settled and put into practice all his knowledge at the service of craftsmanship with the ultimate goal of achieving a conserved high quality fish. Conservas Billante was born."
May 20, 2012 | 2 Comments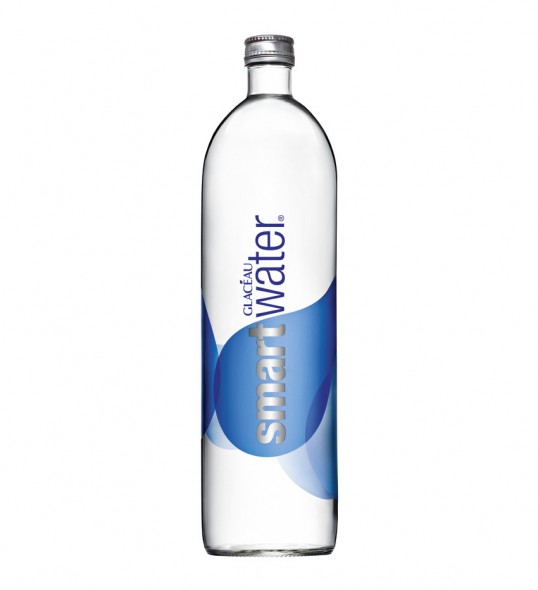 Designed by Boyoun Jung | Country: United States
"Under the creative direction of Neil Kraft, I designed the glass bottle. The bottle design elevated Smartwater's positioning as a stylish and aspirational brand with prominent placement and distribution at trendy restaurants and hotels in the Atlanta and Los Angeles vicinities.
I maintained a simplistic and clean design while maintaining key Smartwater brand cues including the signature water drop. The design was received so well that distribution now extends to the New York City metropolitan area."