May 7, 2012 | 3 Comments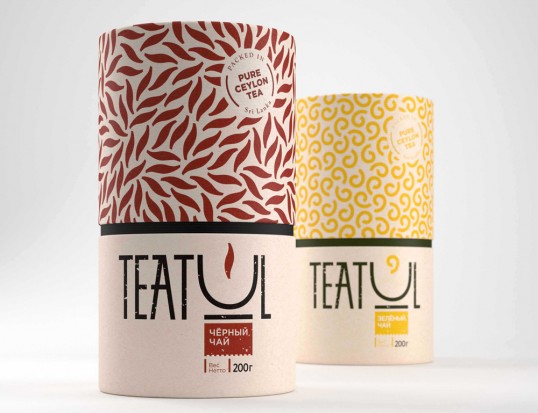 Designed by Katerina Teterkina | Country: Russia
May 7, 2012 | 2 Comments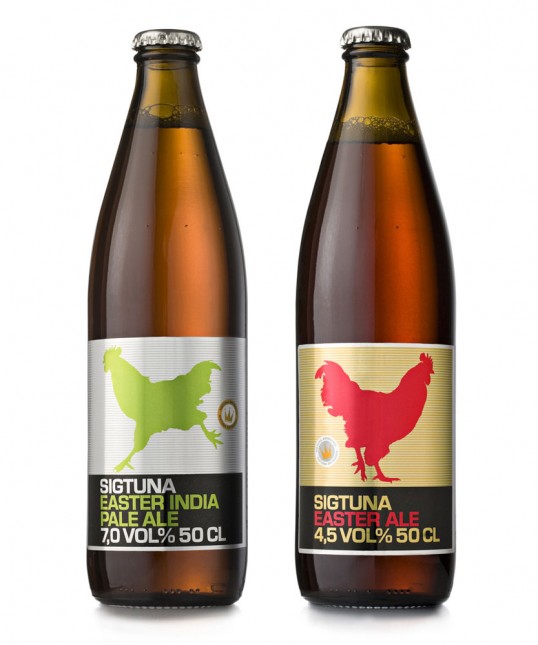 Designed by Morkman | Country: Sweden
"Sigtuna is a micro brewery in the city of Sigtuna, outside Stockholm. The brewery was founded in 2005 by a number of beer enthusiasts. The brewery has received nomerous awards for its beer and the success continues.
The new label design aims to highlight the premium image of the different beers. Today Sigtuna is sold both at the monopoly retailer "Systembolaget" and the finest restaurants"
May 4, 2012 | 1 Comment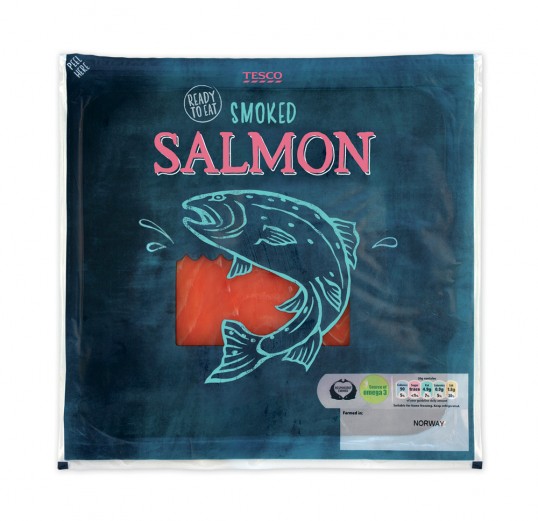 Designed by R Design | Country: United Kingdom
"R Design was approached by Tesco to redesign their entire range of standard and standard plus fresh fish that covered over 50 lines.
The idea was to emulate the buzz and atmosphere of a bustling fishmongers/fish market. The labels were designed to reflect the hand crafted feel of a chalkboard. All the typography was hand drawn and paired with illustrations that highlight the fish type. On the standard plus lines the illustrations change from the fish to that of the flavour or ingredient that comes with the product. e.g. King Prawns with Chilli & Coriander. 
Bright colours are used throughout both ranges to differentiate between the fish type and create hierarchy within the product titles and descriptions. The design was able to adapt across several pack formats achieving a consistent look across the range and strong stand out on shelf as well as engaging the consumer."
May 3, 2012 | No Comments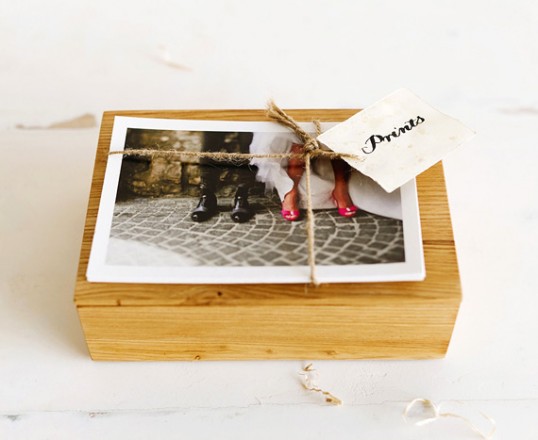 Designed by Cinzia Bruschini | Country: Italy
Cinzia Bruschini designed this box and its contents as away to package wedding prints for his clients. The calligraphy tags are completely handmade by Lena Calligrapher , and the stamps are from Verde Studio.
May 3, 2012 | 1 Comment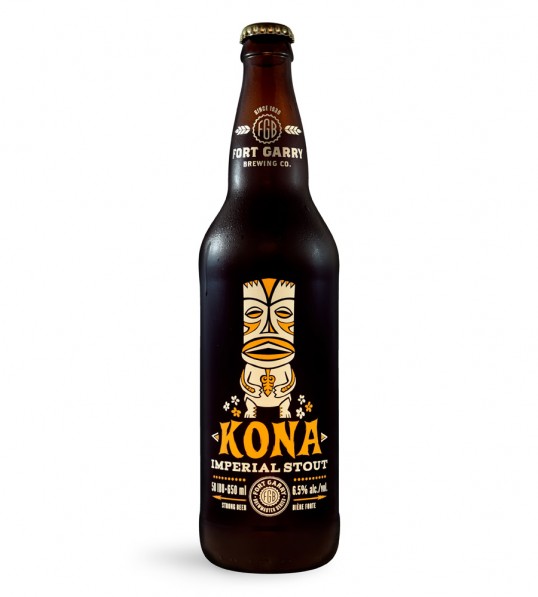 Designed by Atmosphere Design | Country: Canada
"We're branding a series of 650ml bottles for Fort Garry Brewing for their Brewmaster Series. Kona Imperial Stout is the second beer in this series.
All these beers are strong in character and we want that reflected in the label designs in a bold, catchy way. With the ACL painted bottle print process we like to keep designs simple and bold so one can pick up the entire message and feel of the product on a single glance and to cut through clutter on the store shelves."
May 3, 2012 | No Comments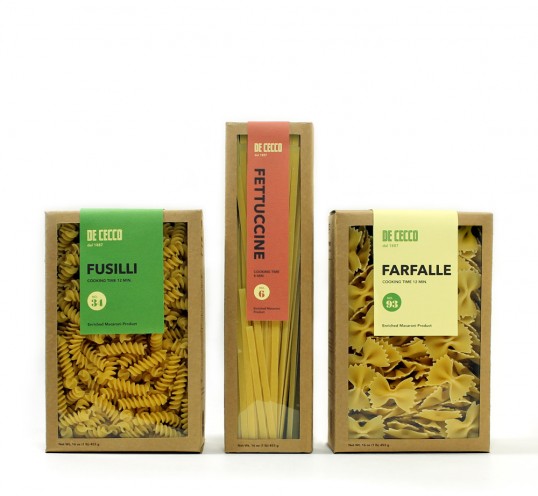 Designed by Melanie Chernock | Country: United States
"One of our assignments was to redesign the packaging for De Cecco, a famous brand of pasta. The brand takes pride in their high quality pasta and Italian heritage. Because De Cecco is so well known and familiar to many, I decided to keep the original logo to offset the very modern redesign. A large window was chosen to emphasize the product while the rustic box and sticker label mimic the homemade packaging of fresh pasta."
May 2, 2012 | 4 Comments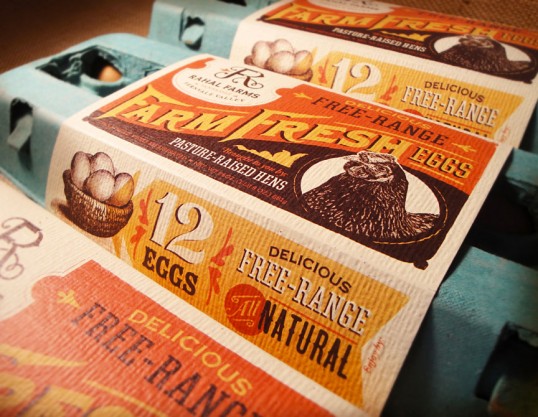 Designed by Anderson Design Group | Country: United States
"Back in late fall, architect and farmer Michael Rahal approached us with a branding opportunity. He founded Rahal Farms, which is located in the historic farming village of Fernvale, Tennessee. His farm practices holistic, sustainable land stewardship, compassionate animal husbandry, and educational community outreach in order to produce healthful, delicious and ecologically sound food. The goal of our branding was to suggest artful, healthy, earthy farm-fresh goodness while keeping the happy animals at the forefront. With his hens producing 400 eggs a day, we scrambled (no pun intended) to create an egg carton label so he could start selling his delicious farm-fresh eggs. He was looking for something that would really set his eggs apart on the store shelves and elevate his product above all others in the same category. We achieved this by choosing a colored carton with a wrap-around label that featured custom typography and illustration in complementary colors. The final label was printed on French Speckletone Paper in Cream Cordtone."
May 1, 2012 | 1 Comment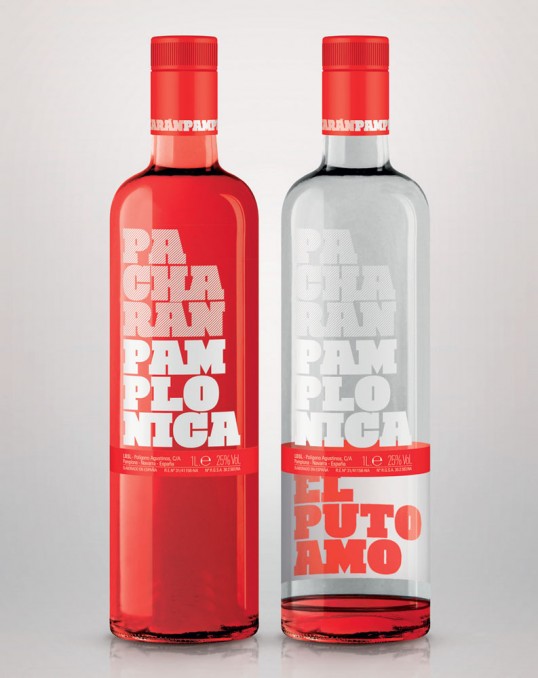 Designed by Contrabriefing | Country: Spain
"Licores Baines reinvents the traditional world of its most famous liquor with Pacharán Pamplonica, a new drink targeting young people that provides a visual challenge on finishing the bottle: the special proposal appears on the inside of the rear label, "El Puto Amo"."