June 24, 2012 | 1 Comment
Designed by Senyor Estudi | Country: Spain
"ES Poma ("apple is" in catalan) is a mistela elaborated with Grenache from the Emporda and apple  juice from Girona. Pep Nogué and La Vinyeta, apple and Grenache, Girona  and Empordà. Like two pieces of a puzzle, this is a mistela of fusions. Wood types printed in green and orange are overprinted."
June 23, 2012 | No Comments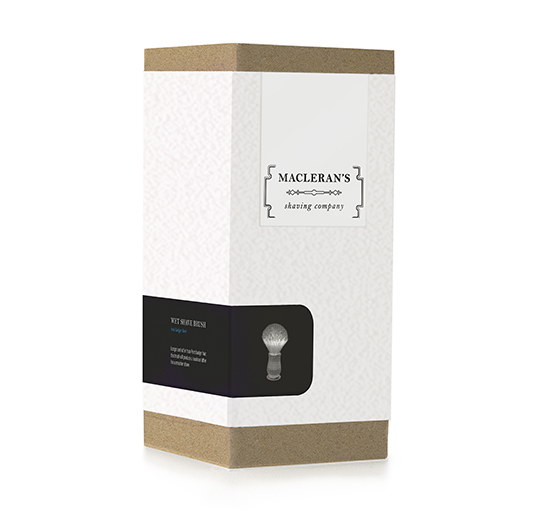 Designed by Dave McAnsh | Country: Canada
"Superior traditional male grooming has always stood for its attention to detail. The closeness of a shave can be the differentiating factor between standing out as a man of distinction or fading into the crowd as just another ordinary guy. Macleran's positioning line "Outer expression for the inner man" communicates this sense of refinement.
Raw materials paired with clean modern colours and textures makes for a masculine yet sophisticated image that pays homage to the brand's timeless role while celebrating its contemporary style."
June 23, 2012 | 3 Comments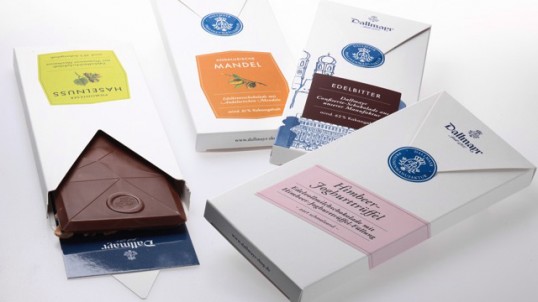 Designed by Factor Product München | Country: Germany
"The Munich delicatessen Dallmayr produces a range of high quality confectionery products in its own chocolate factory. The new Dallmayr chocolate range with refined recipes and only the best ingredients is the result of consistent further development and the company philosophy to strive for outstanding quality.
The objective for the designers from fpm was to express these high quality standards and manufacturing philosophy through suitable packaging design. At the same time the structure of the product range and different categories of chocolate quality should be easy for customers to understand."
June 23, 2012 | No Comments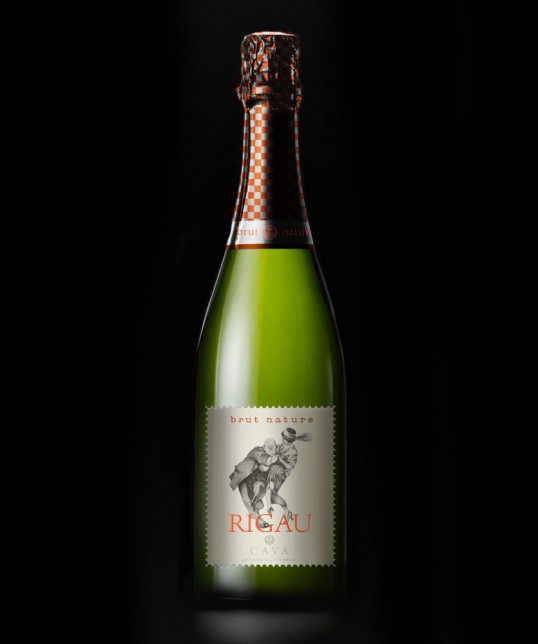 Designed by The Yes Brand | Country: Spain
June 22, 2012 | 2 Comments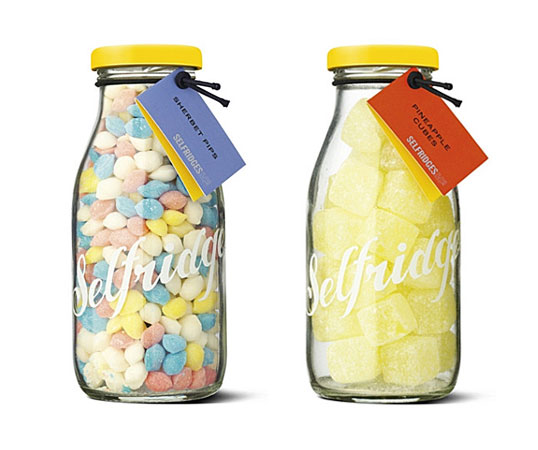 Designed by Unknown | Country: United Kingdom
June 22, 2012 | 5 Comments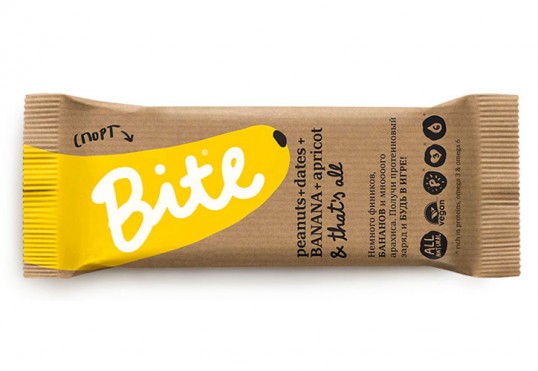 Designed by Peter Gregson | Country: Serbia
"Bite is a completely new product from Russian company BioFoodLab. It's a 100% natural and healthy snack bar and it contains entirely of various fruits and nuts. There are 5 tastes for now, classified according to the main ingredient and its health benefit (e.g. cranberry as main ingredient + immunity as benefit)."
June 21, 2012 | 2 Comments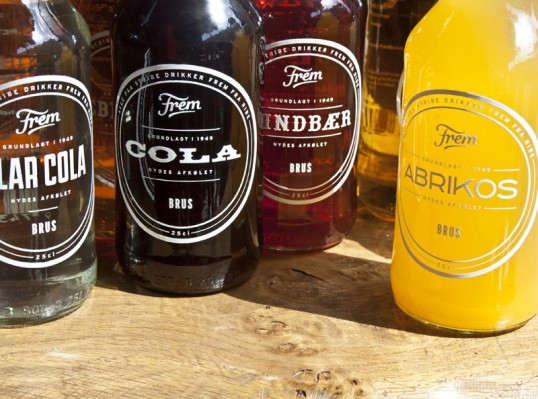 Designed by Jonathan Faust | Country: Denmark
"A packaging redesign of "Frem" which is a Danish soft drink company. I designed twelve unique bottles and some extra packaging just to show how their full identity could come to life. Ferm was established in 1949 and I have focused on their history, craftsmanship and authenticity. All the typography is hand drawn and the labels are white paint directly on the bottle – reveal rather than hide. The twelve display fonts are made from associations, cliches, shapes and so on. Raspberry and pear are for instance inspired by the shape of the fruit/berry and cola is an American cliche with a typical western wood type."
June 21, 2012 | 1 Comment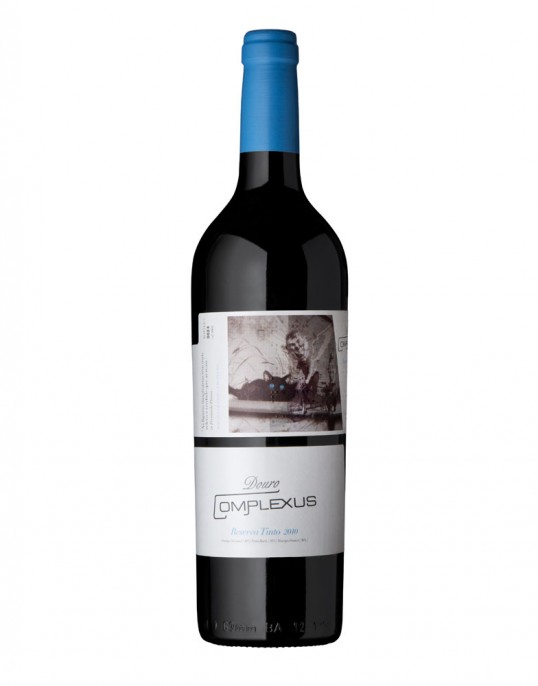 Designed by Miguelfreitasdesign | Country: Portugal
"The main concept for the brand and label design is the idea of complexes and a new approach to a wine label design. In Portugal wine labels are usually traditional and so we wanted to break that idea by using an image of forgotten things, like postcards or old images, but with a strong feeling of complexes. You don't have to hide behind a mask because you don't know anything about wine, it's easier to say you just like to drink it. Forgot all your complexes and just have fun."
June 20, 2012 | No Comments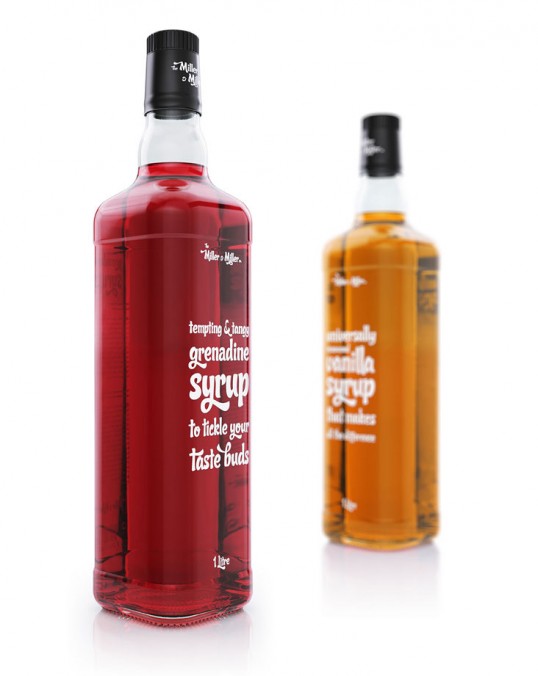 Designed by F26 Studio | Country: Russia
"F26 Studio has freshly developed a new line of packaging for the Russian foods producer Miller & Miller. The new line of syrups consists of 17 flavours, with more than 20 to come until the end of the year.
The concept behind our new production is based on the beauty of the English phrasing and on these special emotions one shares through savouring a certain syrup. Our best tongues have  tested and summoned up their inspirations in the shape of written symbols. The common impact of this design is straightforward with a curly look. Roll it on the tip of your tongue to sweeten your senses. Enjoy."
June 20, 2012 | No Comments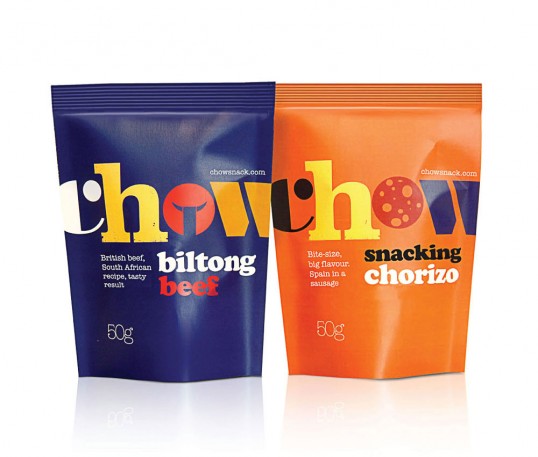 Designed by Studio h | Country: United Kingdom
"Studio h has created the brand identity and packaging design for new snack brand Chow. "Our brief was to capture the essence of the brand which is all about strong flavours, indulgence and fun" says Rob Hall, Studio h Creative Partner. Bold, graphic illustrations within the branding create individual personalities for each snack and give flexibility to the range as it expands and extends into different food categories."