June 19, 2012 | 1 Comment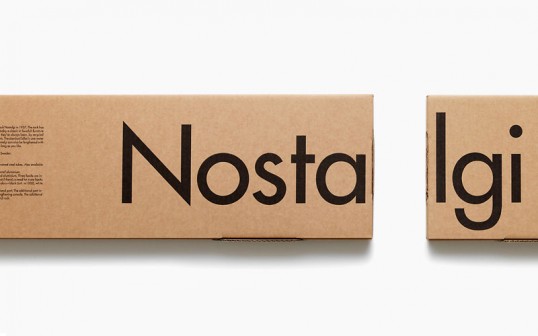 Designed by Bedow | Country: Sweden
"Packaging for the rack Nostalgi by Essem Design. The classic rack, which was designed in 1937 by Gunnar Bolin, comes in several different materials and lengths. The standard rack measures 1,000 mm, but can with an additional console be extended into infinity."
June 19, 2012 | 6 Comments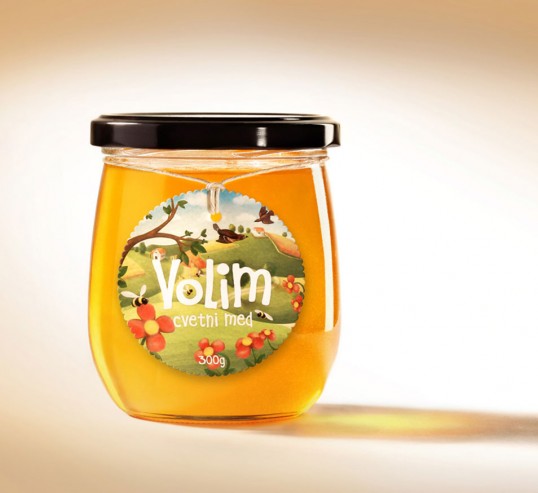 Designed by Kitchen | Country: Czech Republic
"The brief was to create packaging for a small local honey producer from Serbia. We used hand-drawn illustrations in a traditional Balkans naive-painting style. For each type of honey we created appropriate illustrations (flower honey, linden honey, forest honey).
the name "Volim" means "I love" in Serbian, so there is emotional connection with the product."
June 18, 2012 | 14 Comments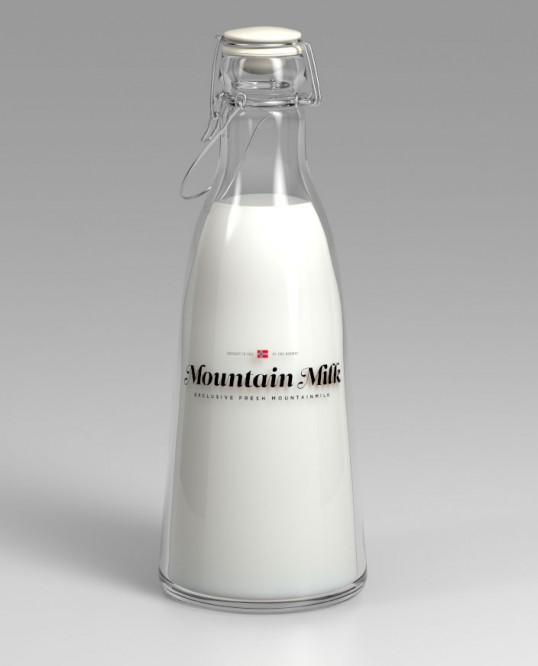 Designed by Anders Drage | Country: Norway
"I love milk.
But unfortunately milk never tastes the same outside Norway. I needed to make my self a problem I could solve. I wanted to make norwegian milk available outside of Norway, but I love the packaging design of high-end alcohol products. The brand Voss have had great success with their norwegian water internationally, so why not make an exclusive norwegian milk?
So how would a exclusive milk from the mountains of Norway look like, if it was to be sold internationally? The solution gives you a warm and good vintage feeling, while maintaining the exclusive look. The typeface that "Mountain Milk" is set in reflects the roots of Norway, and the image that is revealed after you've had a glass gives you a picture of the nature in Norway."
June 18, 2012 | 5 Comments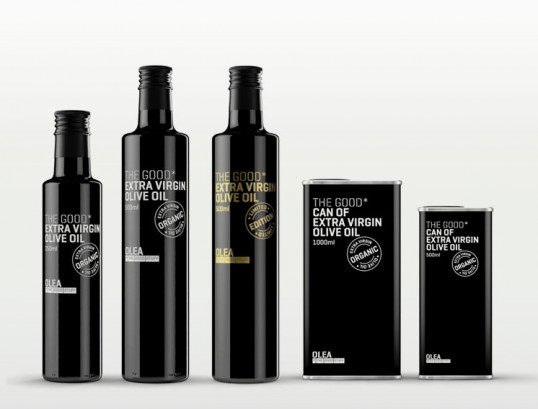 Designed by Estudio Marisa Gallén | Country: Spain
"The Good Stuff is a brand of gourmet products from the Mediterranean area. The Good Stuff gave us the key to building the identity. The Good reinforces the idea that everything Olea offers is of good quality."
June 17, 2012 | 4 Comments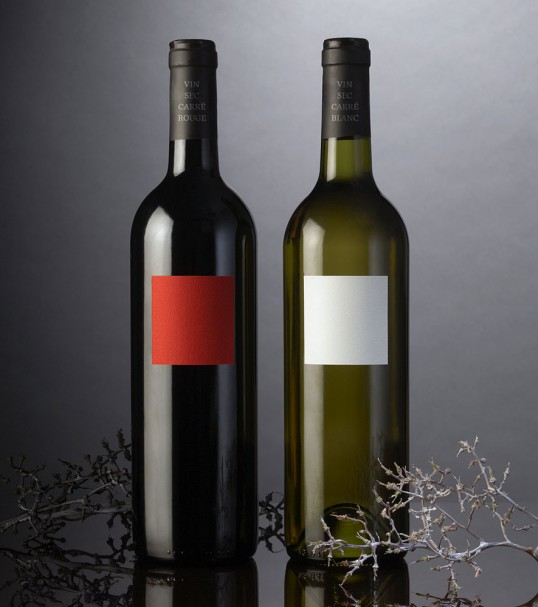 Designed by DesignDepot | Country: Russia
June 17, 2012 | 2 Comments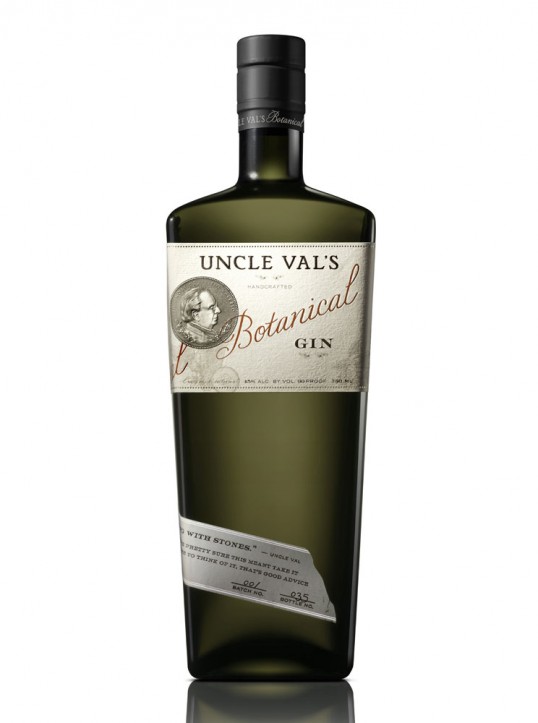 Designed by Studio 32 North | Country: United States
"Inspired by bitter bottles from the 18th and 19th century, Uncle Val's bottle was manufactured in Italy and possesses strong, tapered shoulders and a dark green, antique hue. The label is also reminiscent of old world spirit labels, featuring an ornate cursive font, a tastefully understated color palette and a Roman coin styled illustration of Uncle Val. Each bottle will have one of three bottom labels featuring some of Uncle Val's more notable sayings. Together, the bottle, labels and, of course, gin evoke a dedication to craftsmanship that is still very much alive in the old world of Uncle Val's Italy."
June 16, 2012 | 1 Comment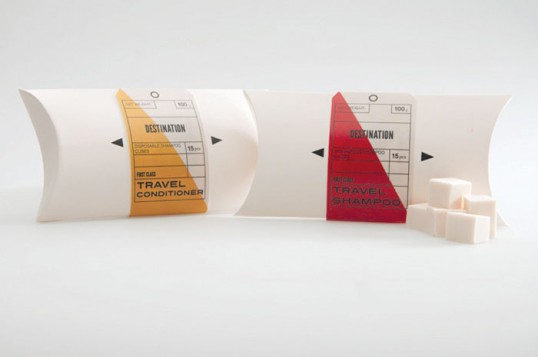 Designed by Lina Sponberg & Linn Andersson | Country: Sweden
"Package solution for travel shampoo and conditioner, created for Stora Enso's competition "Package Recreated", open to selected universities and art academies around the world. 
The assignment was to design a primary package for a cosmetic product, and the package had to be made out of carton."
June 16, 2012 | 2 Comments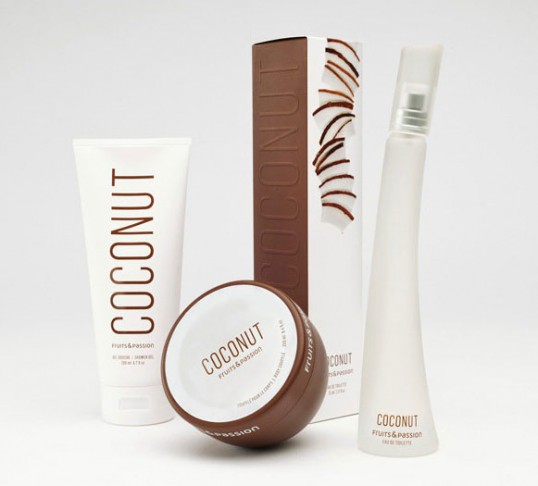 Designed by lg2boutique | Country: Canada
"Recently, Fruits & Passion introduced a new range of packaging created by lg2boutique entitled CHERRY, BAMBOO and COCONUT. The three words that best sum up these new products are natural, fresh and feminine.
Even though the colourful, happy image of Fruits and Passion is still inherent in the design, the new packaging strives to convey a more minimalist approach with a generous use of white space. The art direction of the photography highlights the real essence of the three fragrances by capturing the freshness and taste appeal of this universe. "It certainly gets a lot of attention in-store," adds Claude Auchu, Partner, Vice-President Creative Director, Design."
June 14, 2012 | 2 Comments
Designed by The Bakery | Country: Russia
"Oxford is a new tissue paper brand that we developed from scratch. 
The idea was to create a completely new look for such a mundane product. We started with a name to give it some character, a matching logo and a stricking uniform. 
Though constrained with the packaging format we found an original way to brand not only the existing product, but the new ones as well."
June 12, 2012 | 2 Comments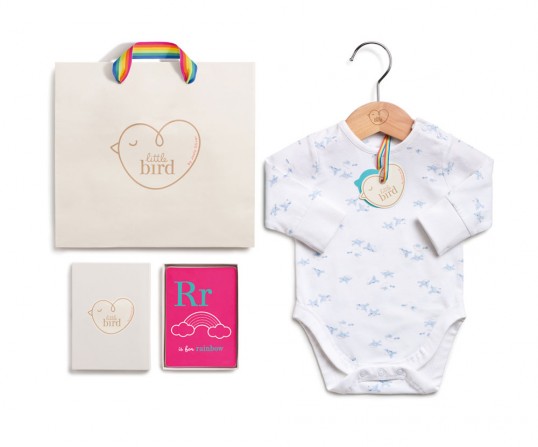 Designed by Pearlfisher | Country: United Kingdom
"Pearlfisher has created the tone of voice and brand identity for Little Bird, the fresh new brand for babies and children up to 5 years old from Jools Oliver in partnership with Mothercare.
Mothercare's values of timeless and enduring care and quality, combined with Jools Oliver's loving, modern and unique approach to motherhood have combined to create the perfect partnership. Little Bird is the unique and fresh expression of this collaboration.
The brand is strongly rooted in heritage and nostalgia mixed with a modern quirky twist. Jools was a Mothercare baby herself and the shared history and her love of vintage inspiration is a cornerstone to the brand.
The brand identity is an iconic symbol for motherhood and the design brings to life the brand name through a little bird icon. The brand mark works as a double visual identity, with the heart icon becoming apparent after that of the bird – celebrating the best of childhood and growing up, by representing freedom, curiosity and connection, core values of the brand. The rainbow is a nod to vintage, looking back to the 70's whilst the neon in the name is a link to the modern quirky feel of the brand. And all of these design cues in combination sum up the essence of the brand.
The identity will be brought to life across the Little Bird brand range of clothes, packaging and brand collateral."