August 31, 2012 | No Comments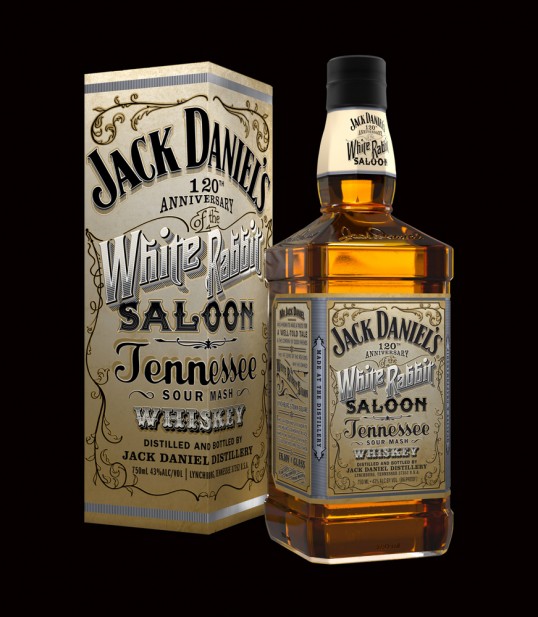 Designed by Stranger & Stranger | Country: United Kingdom
"Mr Jack Daniel opened the White Rabbit saloon in Lynchburg town square 120 years ago so his friends would have good a local watering hole. This bottle celebrates the great man's bar. And the saloon mirror."
August 31, 2012 | No Comments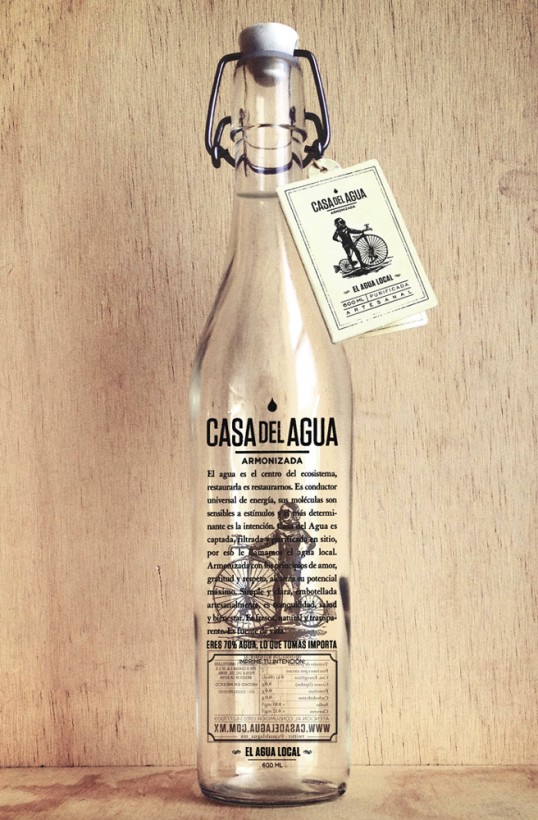 Designed by Cadena + Asociados Branding | Country: Mexico
"Casa del Agua is an artesian bottled water boutique based in Mexico City. Water is the center piece of any ecosystem, making better water is making a better us. Water is the main conductor of energy, its molecules are sensitive to human intention. Our water is collected, filtered and purified on site, that´s why we called it local water. We stimulate water with our basic values: love, gratitude, and respect, therefore it reaches its highest potential. Simple and clear. Our water is craft bottled in a calm environment."
August 29, 2012 | 2 Comments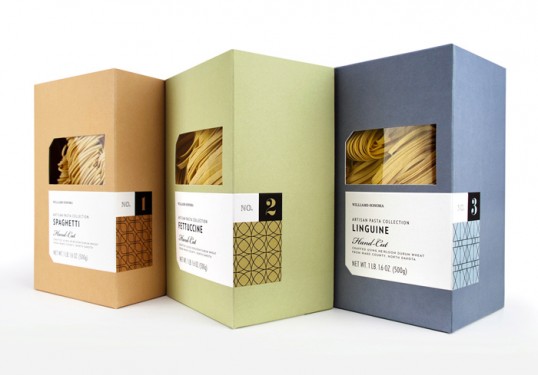 Designed by Williams-Sonoma Brand Packaging Dept. | Country: United States
"As part of the new 'pantry essentials' line of products within the Williams-Sonoma stores, this package was meant to be a modern interpretation of simple and classic pasta packaging.  The intention was for it to feel high-end and artisanally crafted to highlight the single origin nature of the semolina flour used to made this hand-cut pasta."
August 29, 2012 | No Comments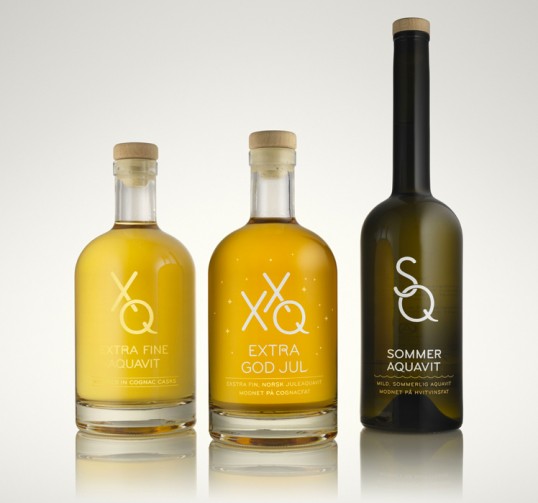 Designed by Permafrost | Country: Norway
"Our latest design for AQ Norwegian Aquavit is called SQ Sommeraquavit. The product itself is a smooth and mellow aquavit matured in white wine casks, and the bottle is inspired by the equally peaceful and bright Scandinavian summer nights.
Our ongoing relationship with the manufacturer has included designing the entire brand identity for AQ New Norwegian Aquavit, as well as developing the branding strategy and bottle designs for their entire range of spirits."
XQ aquavit, matured on cognac casks.
XXQ xmas aquavit, matured on cognac casks
SQ summer aquavit, matured on white wine casks
August 28, 2012 | 5 Comments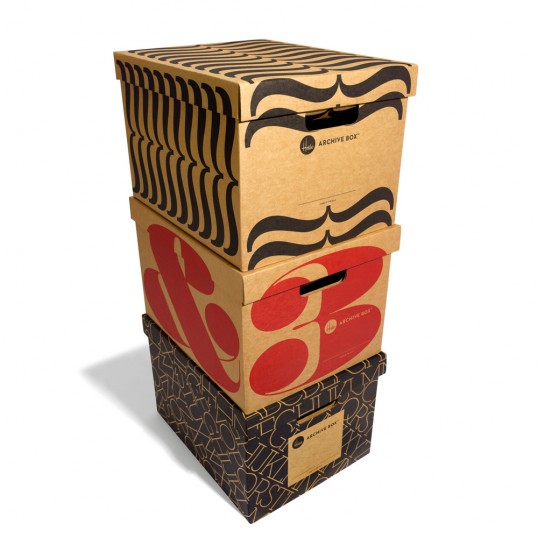 Designed by House Industries | Country: United States
"House Industries introduces the House Archive Box, a new twist on an old idea that brings the foldable storage box out of the closet or storage facility and into contemporary living areas and workspaces."
August 28, 2012 | 2 Comments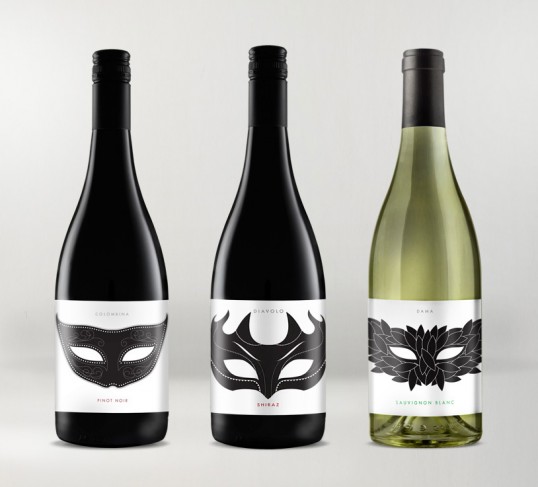 Designed by The Grain | Country: Australia
"Sydney's iconic restaurant, Wildfire asked us to create the labels for their new range of wines sold through the restaurant.
For the designs, we were inspired by the tradition of Venetian Theatre Masks. As with the wines, each mask represented a character, mood and embraced the notion of mystery, joy, fun, playfulness and theatre, fitting of the dining experience at wildfire.
Silver foil stamp and UV varnish helped give the label and extra dimension and life."
August 27, 2012 | 4 Comments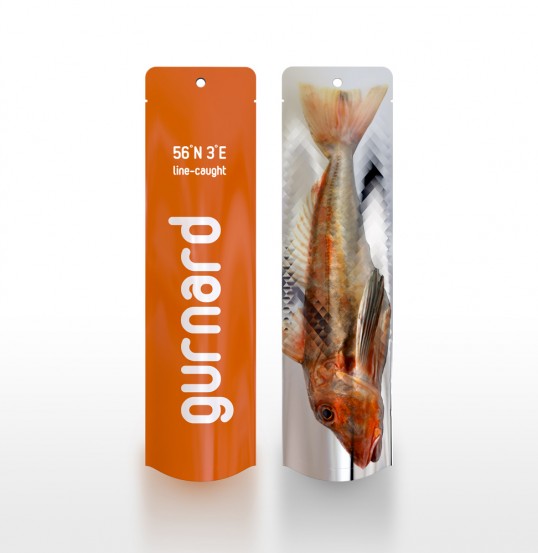 Designed by PostlerFerguson | Country: United Kingdom
"Supermarkets are expanding their fresh fish offerings to include more sustainable species like gurnard, mackerel and skate. These fish are cheaper and just as tasty, but customers often shy away from them because they are unfamiliar and occasionally just plain ugly.
This fish packaging proposal helps put these fish back on equal standing with their more recognized brethren by placing them in an attractive and highly recognizable packaging solution. The packages are intended for use at fresh fish counters. Constructed from a double layered polyethylene, they are airtight, resealable and can be filled with ice for transport to keep your fish fresh until it hits the pan!" 
August 27, 2012 | 1 Comment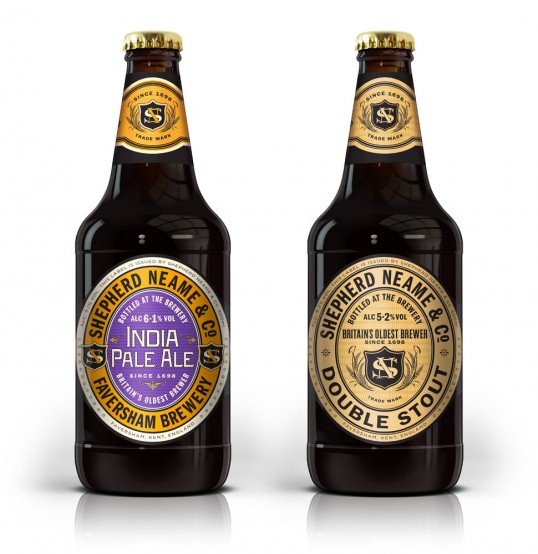 Designed by SAA Design | Country: United Kingdom
"SAA were tasked with creating a distinctive packaging solution for the Shepherd & Neame ale classic collection. A collection based on 18th century IPAs which relied on generous hopping to protect exports during arduous journeys, this modern incarnation retains the strength, body and strong hop character which is synonymous with this beer's provenance.
Harking back to 18th century label design we created typographic executions that also reflected the individual taste and flavour of each ale."
August 26, 2012 | 1 Comment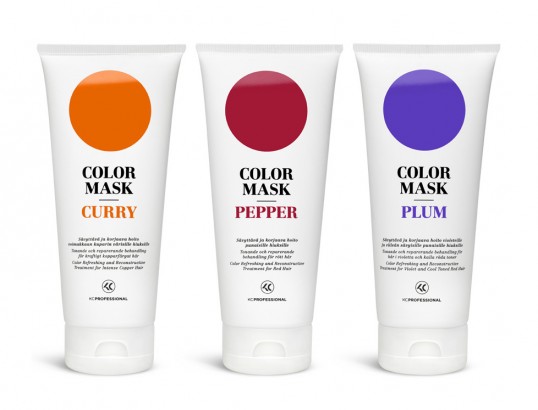 Designed by BOB Helsinki | Country: Finland
"Color Mask is a tinting and repairing conditioner for coloured hair. When choosing this kind of product, the colour is, naturally, the most important thing. So why not take all the fun out of it also in the packages?
The packages beautifully and clearly show the colour they're all about. You feel like a child in a candy shop but without the sugar overdose – even though the packages flirt with colour, the style is simple and clear."
August 24, 2012 | No Comments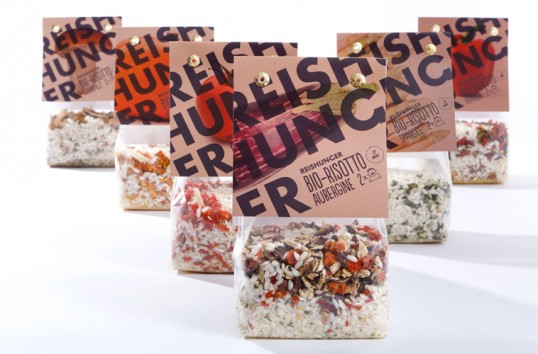 Designed by Grabowski Böll | Country: Germany