September 23, 2012 | 1 Comment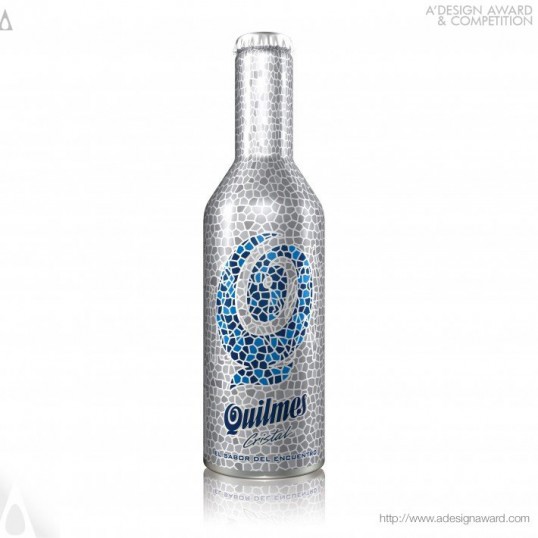 Quilmes Metal Bottle Design by Adrián Gustavo Pierini
Lovely Package presents the winners of worldwide A' Design Award & Competitions' Packaging Design Award Category which is devoted exclusively to the art of brand packaging. Each year packaging designers, manufacturers and creative agencies compete at the A' Design Award & Competition's Package Design Category for honor, prestige and international recognition. Here are a few of the projects that we chose to highlight, and for the rest be sure to check out all of the award winners at designmag.org which also displays the winners of other competition categories. Learn more about A' Design Award & Competitions at whatisadesigncompetition.com
September 21, 2012 | 3 Comments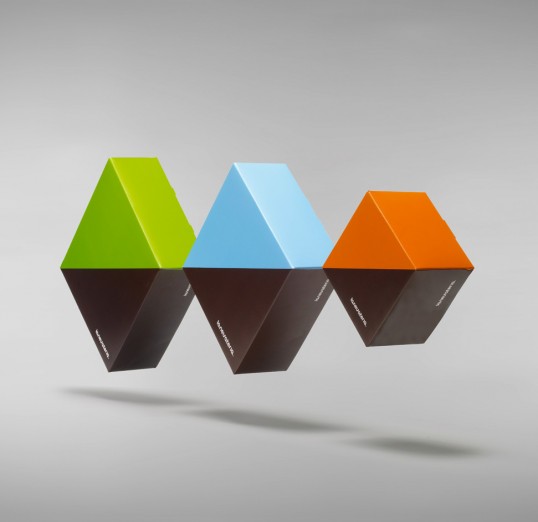 Designed by Bisgràfic | Country: Spain
"La Nevateria is a "sweets and coffe" shop which carries out both activities at 50%. Packaging is divided equally between brown (symbolizing the coffee) and different basic colors (symbolizing sweets)."
September 21, 2012 | 3 Comments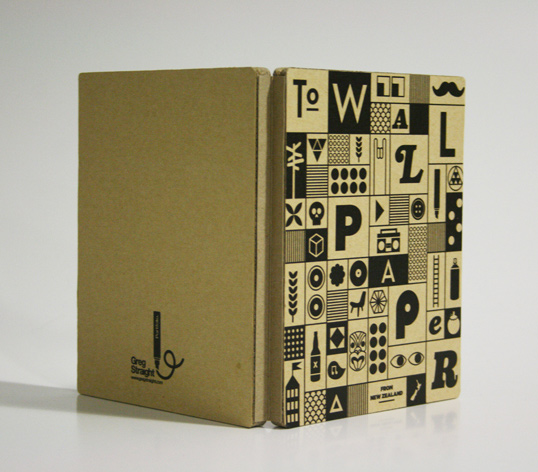 Designed by THINK Packaging | Illustration: Greg Straight | Country: New Zealand
"Greg is a pretty whizz illustrator and found my details through the design grapevine … He contacted me and asked (demanded) that I create him a portfolio piece that would encapsulate his talent. He had been fortunate enough to bump into and chat to the art director of Wallpaper* Magazine whilst in Auckland at the Semi Permanent exhibition. Greg still appeals that he was NOT stalking him … The facts still remain unknown and rather shady!"
September 20, 2012 | No Comments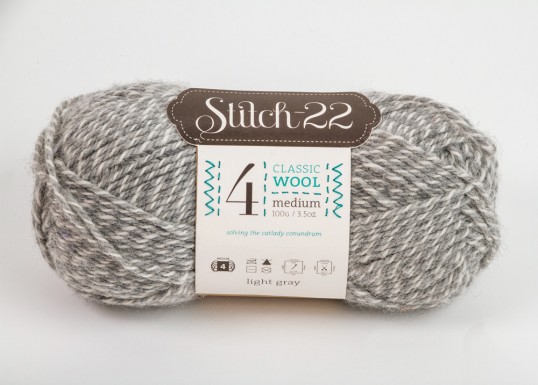 Designed by Parvaneh Toghiani | Country : United States
"Stitch-22 is a brand geared towards younger women who are interested in needle work, but these women have found it hard to begin such a hobby due to the misguided connotations of the needle arts with 65 year old catladies. The brand aims to provide a clean alternative to this Catch-22 and solve their cat-lady conundrum. I embraced Stitch-22's hand crafted roots by hand lettering the logo, using substrates with different tactile qualities for the packaging, and hand-stitching the rules in-between the text. The line includes the essentials for both beginner or intermediate crotcheters and cross-stitchers."
September 20, 2012 | 1 Comment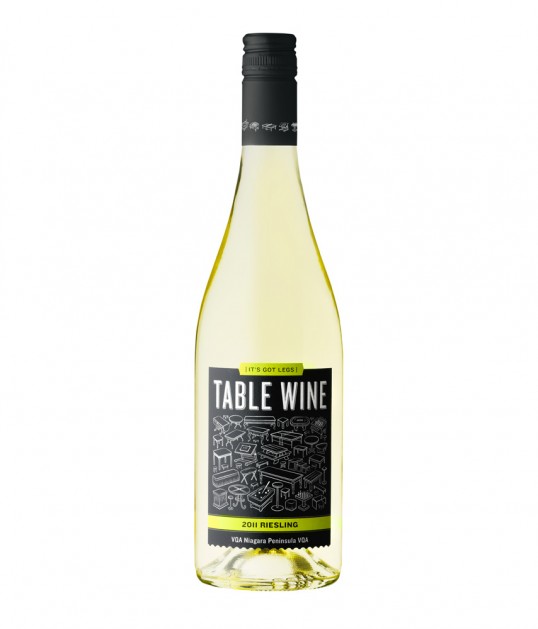 Designed by Richard Marazzi Design | Country: Canada
"The packaging for Table Wine was created for Malivoire Winery, who were introducing a casual yet great tasting wine to a youthful crowd. In the initial ideation, the idea of multiple tables was developed with the line, "a wine for any table" in mind. Richard Marazzi Design commissioned Martin Bregman Illustration to design the tables."
September 20, 2012 | 2 Comments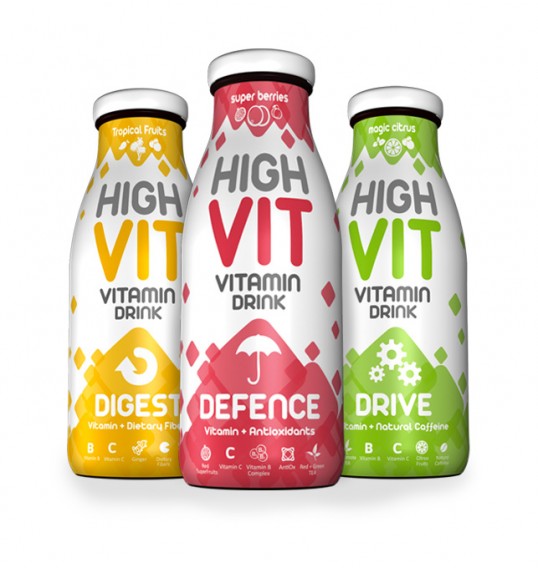 Designed by Moon Troops – Creative Agency | Country: Lithuania
"HIGH VIT packaging design was meant to stress the functionality of these 3 drinks that were developed to support three important body functions. It had to be a mixture of pharmaceutical and traditional soft drink design details so MoonTroops creative agency chose a white background and implemented tasty colours for each different taste. "Keep it simple and straightforward" – this was the main mission of designing the package for this drink and it was accomplished."
September 20, 2012 | 1 Comment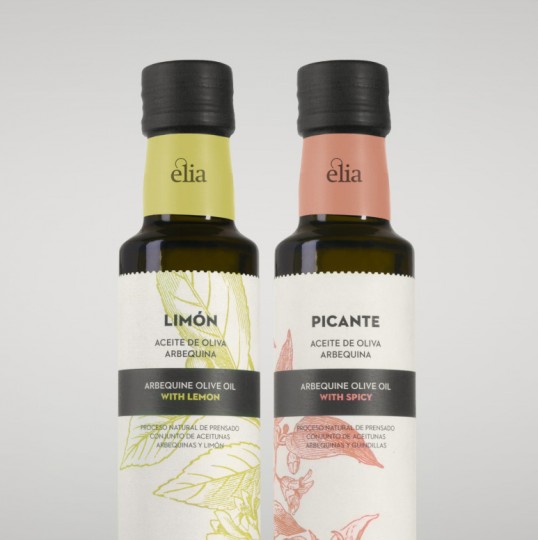 Designed by Atipus | Country: Spain
"Èlia is a feminine name, from the Greek word "ελιά" (olive). In accordance with its name, a subtle feminine touch has been given to both the brand (with the typographic game of the logotype) and the packaging itself. 
Èlia's first product is a selection of aromatic oils."
September 18, 2012 | 1 Comment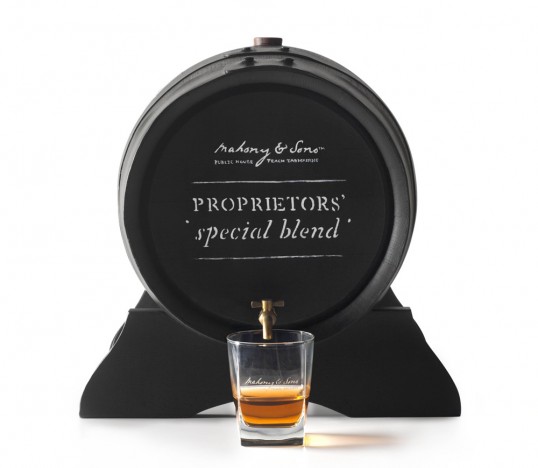 Designed by St. Bernadine Mission Communication Inc. | Country: Canada
"Mahony & Sons Public House, a premium and authentic Irish pub in Vancouver, created their own custom blend of Irish Whiskey for their valued guests and patrons. As the cask was on display in the centre of the pub, Mahony & Sons called on St. Bernadine to design a cask for their Mahony & Sons Proprietors' Special Blend that complemented their brand, while also communicating the special handcrafted nature of this select premium Irish Whiskey, carefully mellowed in a sherry conditioned cask. The cask, affectionately  called "The Good Woman" pays homage to a Mahony ancestor who owned a "Good Woman Pub" in the 1870's."
September 18, 2012 | 5 Comments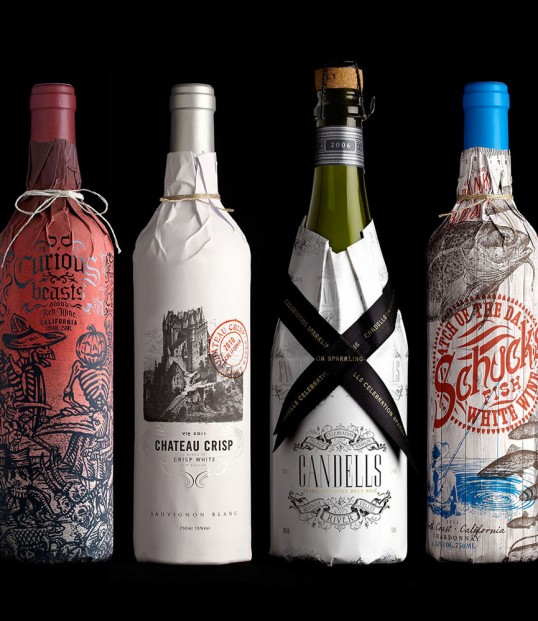 Designed by Stranger & Stranger | Country: United States
Kevin Shaw, Founder and Creative Director of Stranger:
"The idea came from our own No.13 pack. We created brands in a packaging format that stands out and adds value, interest and gifting opportunities. The added real estate that the over sleeve gives us has allowed us to engage with people in a way that a tiny back label never can. Everyone just wants to pick up and read these packs.
The best ideas are the simplest and we made them look striking and very individual. The launch range is just hitting the shelves and we're developing new ideas every day.
I have to say that I applaud the way that Safeway have so enthusiastically embraced the idea. This is just the beginning. We're going to see a lot more interesting ideas in the wine aisles this year."
September 17, 2012 | 5 Comments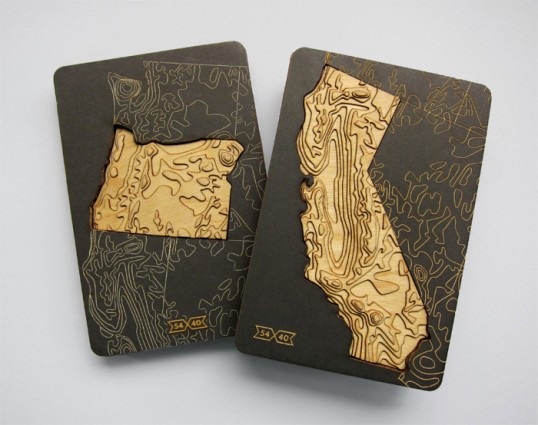 Designed by the Bureau of Betterment | Country: Denmark
"The 54-40 packaging project was a collaboration between two sole proprietors: Mette Hornung Rankin of the Bureau of Betterment and Greg Jones of Fifty-Four Forty. Greg had the idea to create a set of magnetic-backed US states made out of laser cut wood that show the topography of America. After meeting at an ADX Feedback Loop event, Mette and Greg decided to collaborate on packaging prototypes for the first batch of products he wanted to sell to gather interest in his idea."