October 23, 2012 | No Comments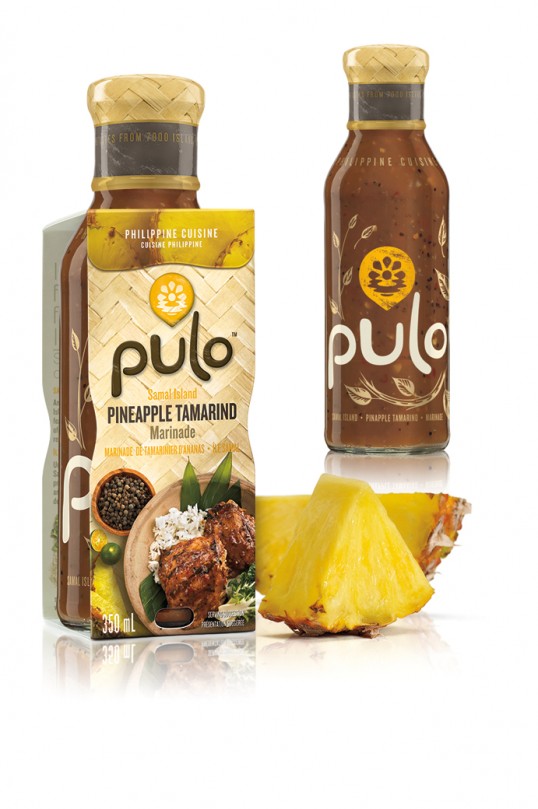 Designed by Dossier Creative | Country: Canada
Pulo is an authentic collection of cooking sauces and marinades inspired by the diverse cuisines of the Philippines. The name Pulo is a Philippine word for 'island' – the country comprises over 7000 islands – and was chosen as the brand name to represent the rich cultural mosaic found there. The packaging was designed to invite consumers to explore the country's culinary delights and learn more about its vibrant heritage.
October 23, 2012 | 1 Comment
Designed by Clara Tan | Country: Australia
"Zenne is a new, premium brand of organic lambic made in Pajottenland, Belgium. It is named after the Zenne river valley where the yeasts that grow there help ferment the beer through a process called spontaneous fermentation. Elements that hint of a small, handcrafted boutique brewery are added in the design to tell the story of the brand/product."
October 22, 2012 | 1 Comment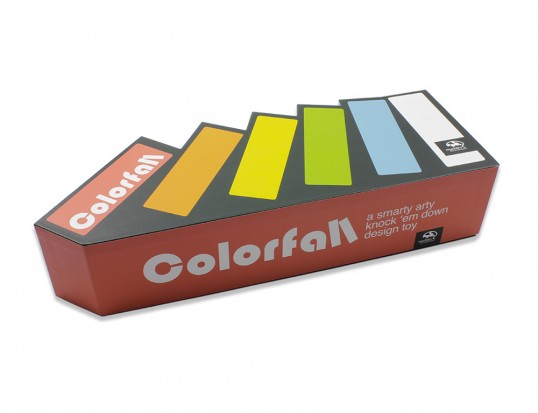 Designed by Marbles: Brain Workshop | Country: United States
"At Marbles: The Brain Store, we believe there's an almost innate sense of satisfaction that comes from setting up dominoes into elaborate design, then knocking them down and listening to their gentle click-clack sound.  And that's all fine and dandy, don't misunderstand. But where's the color?  Where's the whimsy? Where's the ability to create striking images based on design cards or random ideas you have floating around in your noggin They're all right here in Colorfall!
Our product itself was designed by Chrissy Quinlan and Brad Hoffman, after winning a product design contest held at their university. The box was a collaboration of much hard work on behalf of the Marbles: Brain Workshop team (a division of Marbles: The Brain Store). There were many changes and shapes before the box could become something mass produceable, but the whole time we aimed high to create a box that reflected the fun inside: bright colors, just enough cheeky quotes, and lots of knocking down of tiles!"
October 22, 2012 | 1 Comment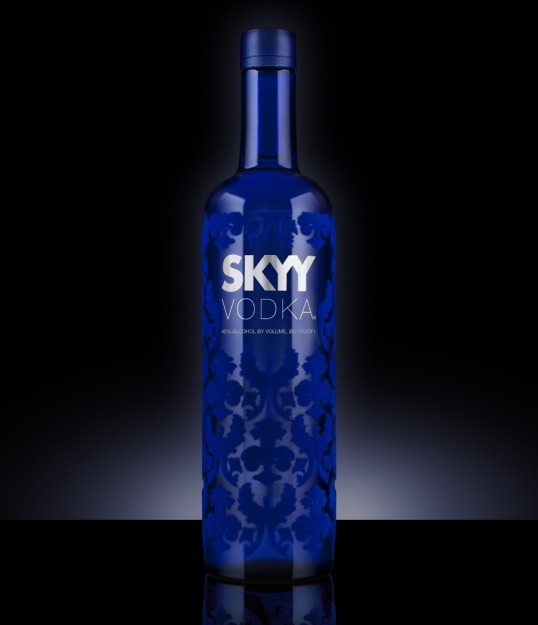 Designed by Mode Design Group | Country: United States
"New York branding and design agency Mode Design Group has designed a custom, limited edition SKYY Vodka bottle for the 2012 holiday season. The new-to-world bottle decoration includes a flocked baroque velvet pattern adorning the trademark blue bottle, inviting you to touch the supple design. This innovative bottle design is the first flocked bottle to hit the spirits market, and changes the dynamic of how bottle design can be approached. Mode's groundbreaking design blended the worlds of high fashion and spirits utilizing the baroque themed pattern with a tangible element of sensuous velvet to create an inviting design.
"We incorporated the baroque pattern into the design because over a year ago when we began the process we felt strongly about velvet baroque patterns to connote style and elegance.  However, it had never been done before so we had to innovate the technique.  Fast forward to launch time for the SKYY holiday bottle, and baroque the biggest trend at all the fashion shows. So while we were planning our bottle, the big fashion houses were thinking the same thing with their clothing lines.  Most of the major designers are integrating baroque details into their collections. Adding the velvet texture to the bottle made it sexy, touchable and holiday-appropriate, and fortunately, on-trend." Says MDG Creative Director Gabrielle Rein.
The bottles hit shelves in October. Proceeds of the bottle sales will benefit the amfAR organization, dedicated to ending the global AIDS epidemic through innovative research."
October 19, 2012 | 21 Comments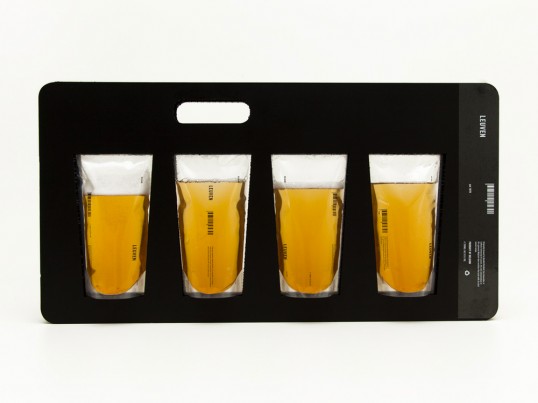 Designed by Wonchan Lee | Country: Australia
"Belgium. Premium. Beer. Those are the three words I had to keep in mind while designing the range.
The aim was to differentiate the brand and packaging from other market competitors as well as clearly communicate and maintain its identity; Premium Belgian beer. 
With the understated colour palette throughout the design the colour of beer creates great contrast and stands out.
Not only the material used in the package is lighter, but also more economical than widely used glass, therefore has advantage to both cost and shipping."
October 19, 2012 | 2 Comments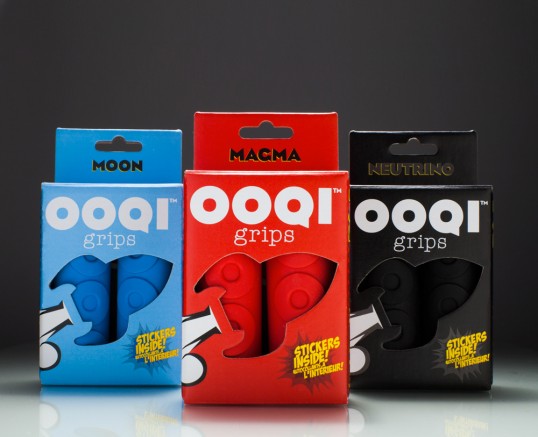 Designed by OOQI Grips | Country: Canada
"We launched OOQI grips in October of 2011, and we were all very excited about our product and our packaging. The packaging looked great and was a very nice as a concept, but ultimately didn't perform very well in stores; people would just grab the grips and end up accidentally destroying the packaging which was just a 36pt piece of die-cut card stock (try saying that 5 times fast). Once the packaging was destroyed, shop owners would throw them in a bag and put a $30 price tag on them… where they would sell MUCH slower."
October 18, 2012 | 2 Comments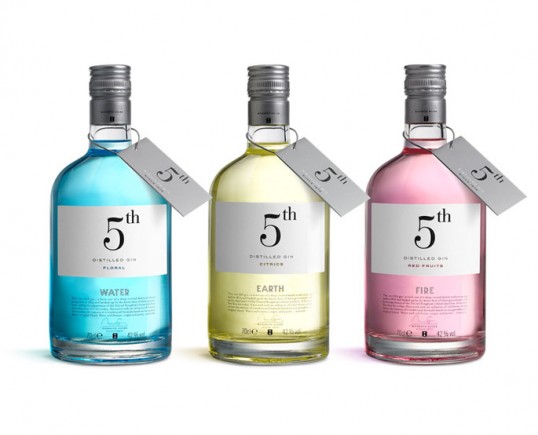 Designed by Puigdemont Roca | Country: Spain
October 17, 2012 | 2 Comments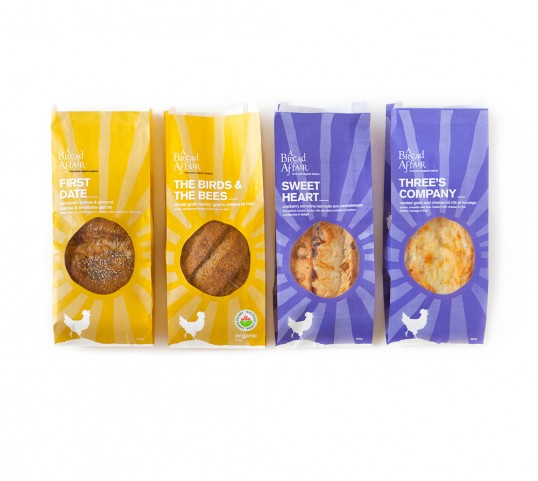 Designed by arithmetic creative | Country: Canada
"A Bread Affair approached arithmetic to redesign their packaging to more clearly reflect their sense of humour and to re-position their artisan loaves in the organic market place. Arithmetic engaged in consumer research, industry research, consumer testing and produced a positioning strategy that highlighted the distinguishing shopping habits of their consumers."
October 16, 2012 | 2 Comments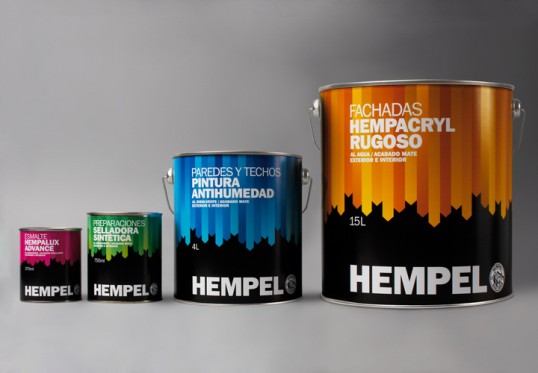 Designed by Marnich Associates | Country: Spain
"Packaging design for paint manufacturer Hempel"
October 15, 2012 | 7 Comments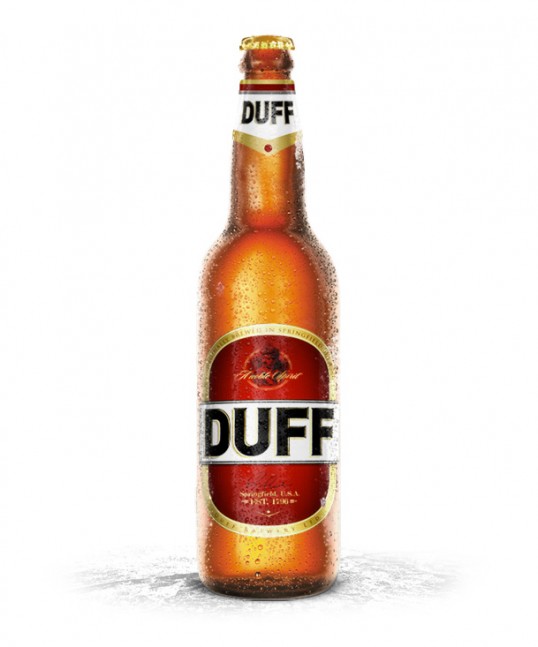 Designed by ROCKER / STUDIO | Country: Argentina
"We wanted to see how some non-real brands would look like in the real world, so we started with our favourite: Duff Beer.
For this concept proyect, we focused on the city of Springfield, as the hometown for the Brewery. To emphasize the concept of tradition, we simulated a portrait of Jebediah Springfield.
This is what we think Duff Beer could be in the real world: A Noble Spirit."