October 15, 2012 | 1 Comment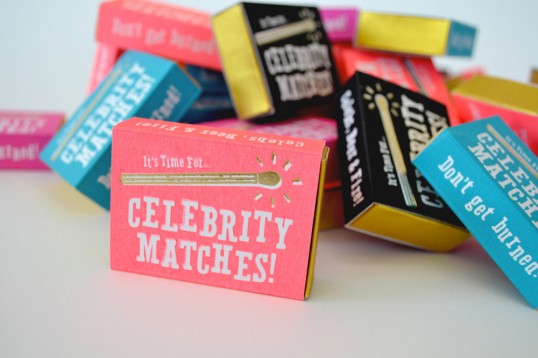 Designed by Nick Yates | Country: United Kingdom
"University brief – Packaging design for a pub game invented by a University tutor. The aim of the game is to draw celebrities using matchsticks (example included – it's Joan of Arc by the way). The winner is the person who can create their celebrity using the fewest matches. The losers buy the beers.
Match boxes come in 4 hand screen printed colours; black, magenta, turquoise and fluorescent red with a foil blocked match on the front. Box tray made from metallic gold card.
It's the ultimate pub challenge"
October 13, 2012 | No Comments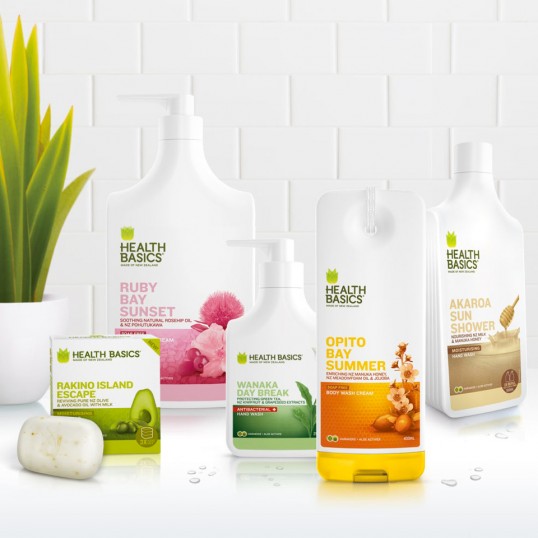 Designed by Milk | Country: New Zealand
"The New Zealand story is not a new one to consumers, but it's a compelling and evocative differential in a category heavily crowded by imported brands. Health Basics wanted to own that share of shelf, heart and mind by leveraging their authentically New Zealand made provenance.
We were happy to oblige."
October 12, 2012 | No Comments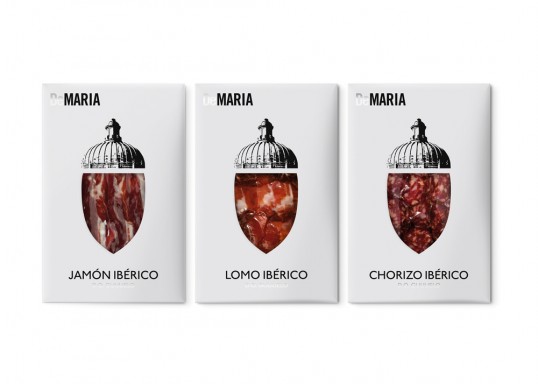 Designed by Enric Aguilera & Asociados | Country: Spain
"Cold Meat packs for DeMaría. Logo is a mixture between Salamanca Cathedral (place where the company it's based) and acorn-fed Iberian ham. This shape is also used for the packs."
October 12, 2012 | No Comments
Designed by Enric Aguilera & Asociados | Country: Spain
"New line of dietary supplements NaturSystem for Cinfa."
October 10, 2012 | 1 Comment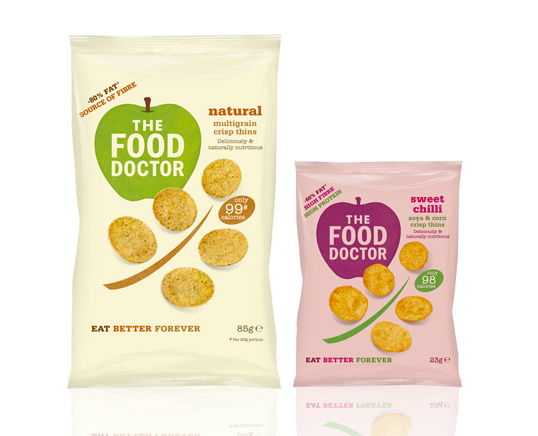 Designed by Falcon | Country: United Kingdom
"London agency, Falcon, has designed packaging for The Food Doctor's new range of Wholesome Crisp Thins – an exciting range of Soya and Corn Crisps available in four sophisticated flavours (Hot Wasabi, Mild Korma, Spicy Chipotle, and Sweet Chilli), along with a Natural Multigrain variety pressed from 5 different cereals.
The packs answer the challenge to clearly communicate the health benefits of the crisps (they deliver high protein and fibre, along with 50% lower levels of fat than typical crisps) without compromising taste appeal, and compete effectively on shelf against other gourmet snacks."
October 10, 2012 | 1 Comment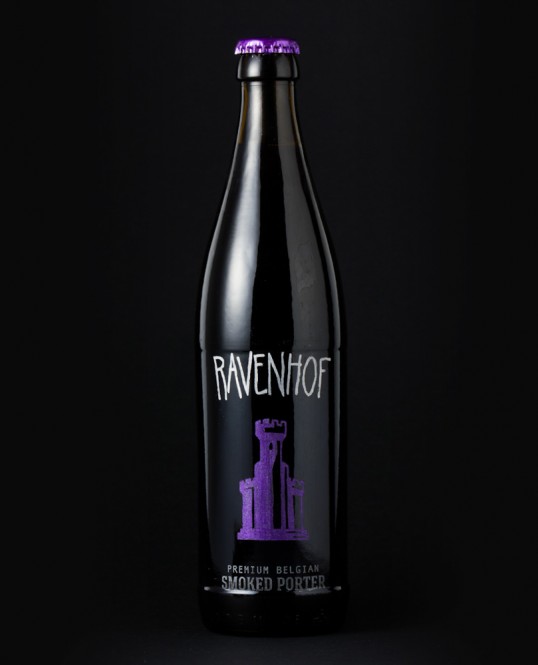 Designed by Kristian Mjøset | Country: Norway
"This dark beer is brewed using smoked malt grown in the Ravenhof Castles courtyard to give it a rich and strong smoky flavour. 
The label itself is laser engraved on the bottle. A metallic purple colour is used to give it a premium, yet dark and gritty feel. The carrier pack is simple and consistent with the visual style of the brand. The handle incorporates the shape of the logo and the bottle opener is used as a give-away and to strengthen the carrier pack."
October 9, 2012 | 4 Comments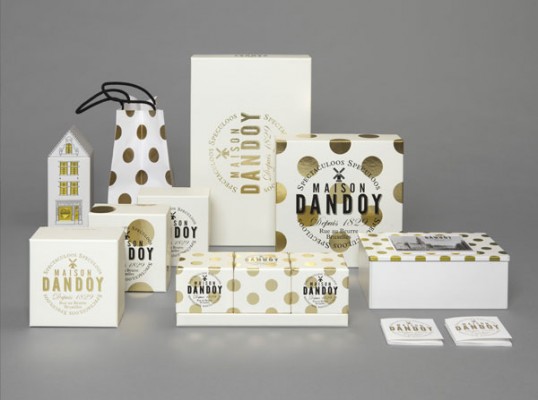 Designed by Base Design | Country: Belgium
"With values rooted in the past but a business plan oriented toward the future, Dandoy asked Base Design in 2011 to modernize and rethink its visual identity, packaging range and website. The main questions to solve were "How do you transform a small-scale, local family business into a global family brand, without losing the image of local craftsmanship and true tradition?" and "How to reach a broader audience?".
To tackle these questions, Base Design started with interviews in the field to gauge the context. This was followed by an analysis of Dandoy's assets, opportunities and brand experience, a benchmark study, ideas for improvement and a workshop with the client. All this resulted in about ten design-strategy recommendations followed by a graphic design phase."
October 9, 2012 | 2 Comments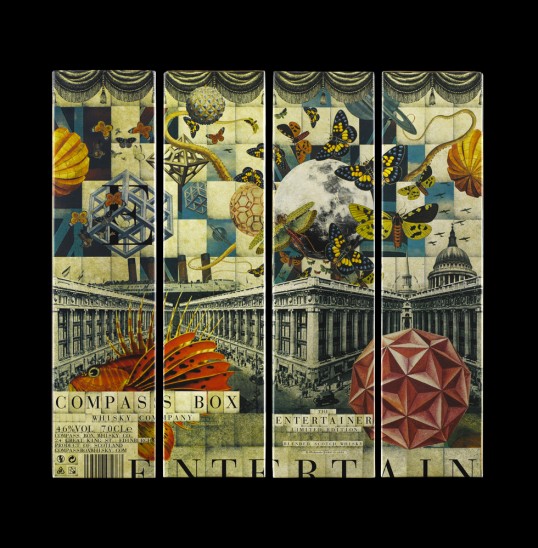 Designed by Stranger & Stranger | Country: United States
"Our long time whisky client, Compass Box, has done a limited edition scotch for the icon London store Selfridges. London artist Peter Blake seemed fitting inspiration but Selfridges have really gone to town with the in store displays.
This is a very limited bottling so get it while you can."
October 8, 2012 | 5 Comments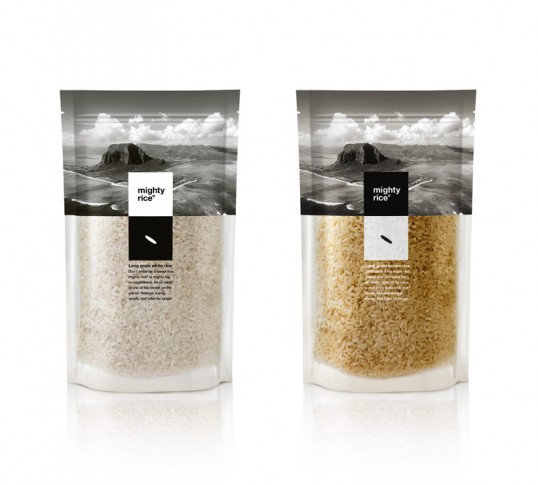 Designed by mousegraphics | Country: Greece
"The briefing (in brief): We want a packaging design that will communicate the difference in quality, the refined character and the exceptional origin of our product. The target audience: An eclectic but low-key clientele. The design: To meet the expectations of an overseas based client was a challenge we accepted with enthusiasm. Our design approach developed through a series of emails and skype calls between Athens and the exotic Mauritius, whilst we gradually absorbed the information that described this food product as ethically cultivated and dynamically positioned in the contemporary market. This experience was incorporated into the design framework. Thus, a mighty combination between the stated, the symbolic and the imaginary emerged. The essence of the island and the grain -the basic unit of every rice production- are rendered visible through clear, dynamic albeit elegant, transparent, duo-chromatic (b&w), non-folkloric design choices."
October 8, 2012 | No Comments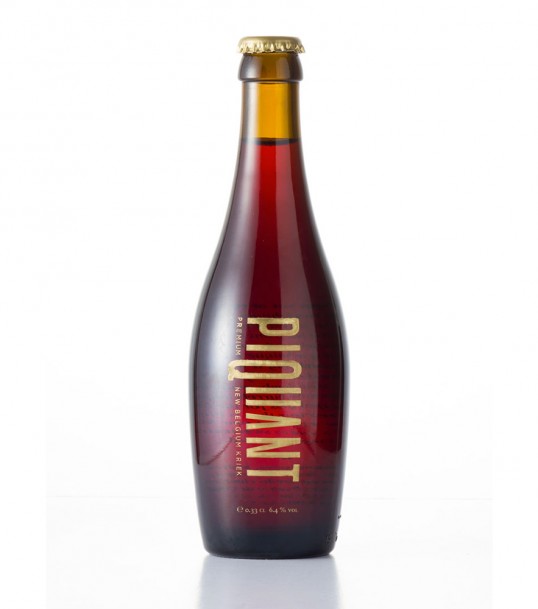 Designed by Camilla Edvardsen | Country: Norway
"Piquant is a premium Belgium cherry beer. Taking the best of Belgian brewing traditions and combining them with modern and innovative brewing techniques Piquant manages to introduce a new exciting beer, yet maintains the quality of the traditional Belgium beers we all know and love.
Everything about piquant links up to it's taste. From the shape of the bottle, to the colour scheme down to the name itself it all reflects it's core ingredient: cherry. Even the carry pack holds the bottles so it form the shape of a cherry."