November 25, 2012 | No Comments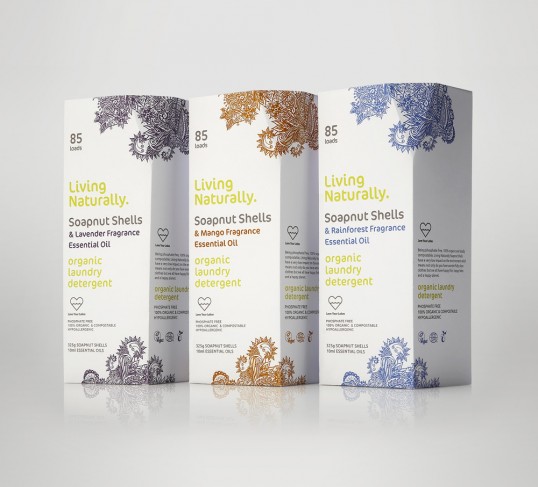 Designed by SabotagePKG | Country: United Kingdom
"SabotagePKG have designed the brand identity & packaging for Living Naturally.
The brief was to create a versatile, ecologically premium brand that would compete within the FMCG sector.
The brand was applied graphically & structurally, incorporating a henna inspired illustration for their lead organic laundry detergent product line.
The range comes in Lavender, Rainforest & Mango fragrances."
November 25, 2012 | No Comments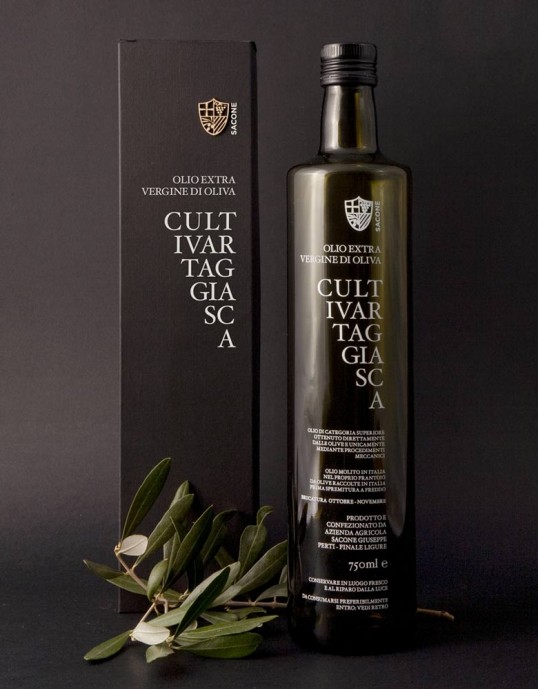 Designed by Paolo Varratta Design Consultant | Country: Italy
"Sacone is a small farm located in the Riviera Ligure. It's a family company that is growing thanks to the great passion of owners and offers high quality products. The Extra Vergine Olive Oil "Cultivar Taggiasca" is probably one of the best olive oils available on the market. The request was to create a packaging that would match the content and to design a "corporate Identity" with a strong image joint to the location and the tradition. The label is made with silk-screen printing in one color and it is done directly on the bottle. This choice, has been made not only by aesthetic issues but also by functional needs.  Competitors usually use a paper label that becomes greasy during use. Otherwise the box is made of black cardboard , where the graphic is printed with hot foil, while the logo, manually applied, is made of real wood realized  by laser cutting."
November 25, 2012 | 1 Comment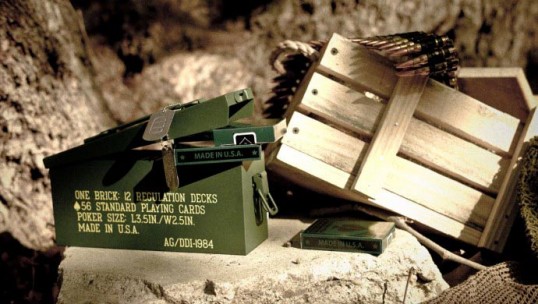 Designed by Dan & Dave | Country: United States
"These new playing card canisters were inspired by U.S. military ammunition boxes and have been designed to house 12 decks of playing cards. Made from a high grade metal and feature a clasp and handle for safe and easy transport and storage of your playing cards. With their inset base, they can even be stacked on top of one another.
Manufactured in Los Angeles, California by a company who actually started out making ammunition boxes for the U.S. military."
November 24, 2012 | No Comments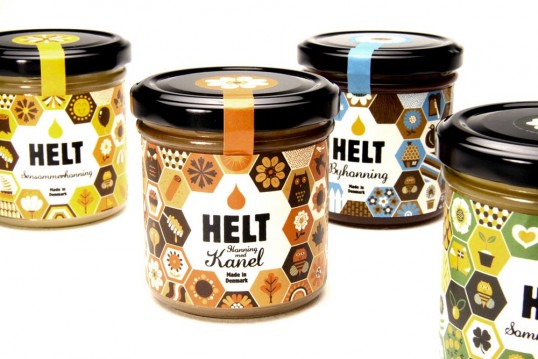 Designed by Anders Arhoj | Country: Denmark
"Identity + packaging for new Danish honey brand HELT which mixes traditional countryside honies with new Nordic superfoods like Sea Buckthorn, cranberry etc.
The identity is based on the classic beehive hexagon pattern with every flavour telling a different story on its jar with colours and illustrations."
November 24, 2012 | No Comments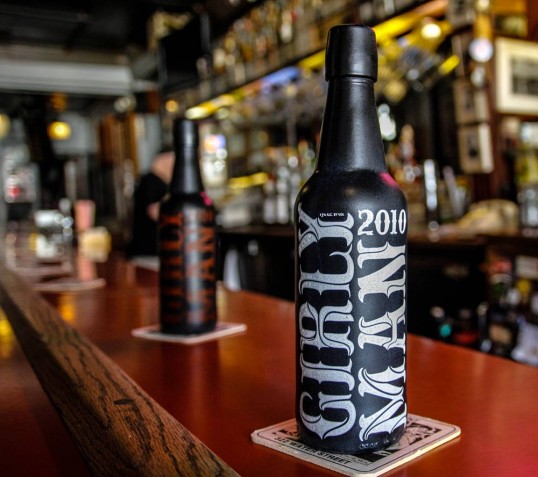 Designed by Justin Smith | Country: United States
"Girly Man Wine is a cork top pint that fits at the pub.  A beverage series created for my packaging design class at University Wisconsin Stout that disrupts typical packaging style of wine.  To be found in the typical six pack or variety packs."
November 24, 2012 | 2 Comments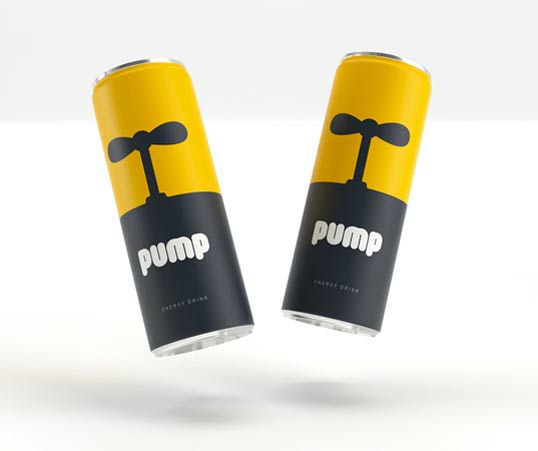 Designed by Character Agency | Country: Russia
Energy drink concept from Russia.
November 23, 2012 | 3 Comments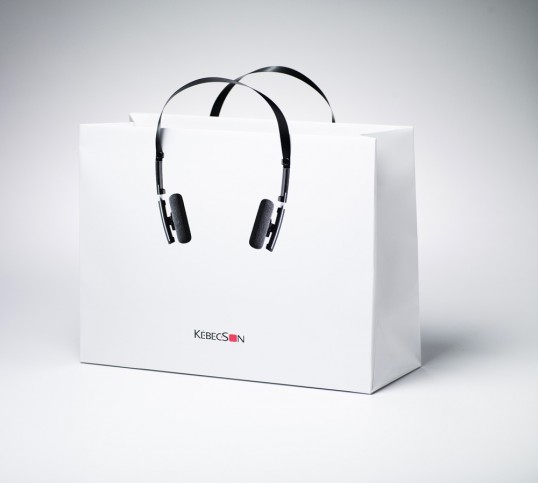 Designed by DentsuBos | Country: Canada
"Montreal based high-end electronics store KébecSon recently face-lifted it's packaging to better communicate it's love and passion for all things sound and image."
November 23, 2012 | 1 Comment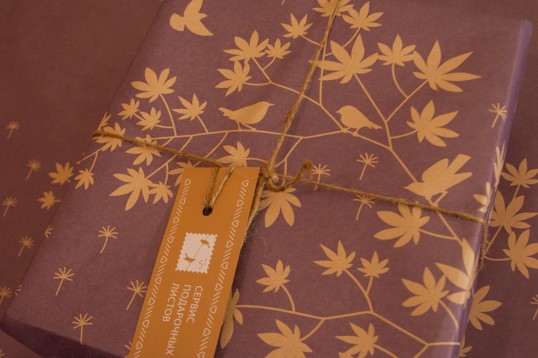 Designed by Anabolic | Country Ukraine
"Chick Chirik gift registry project was founded to make gift giving easy. And receiving gifts has never been more enjoyable. No matter the occasion – wedding, baby shower, birthday, house warming party etc. you can finally receive the gifts you really want. Simply create your wishlist online and let your friends know. Special packaging supplies such as wraping paper, boxes, packages, tags etc. are uniquely designed to enhance the experience. Most materials used for packaging (such as kraft paper and jute) are recycled, hand-made, natural, soft to the touch and create a feeling of warmth. Chick Chirik packaging and service is made to absolutely complement the joyous moments of gift exchange."
November 23, 2012 | No Comments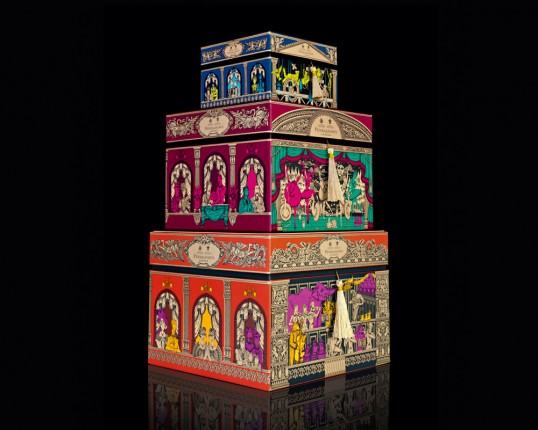 Designed by jkr | Country: United Kingdom
November 16, 2012 | 2 Comments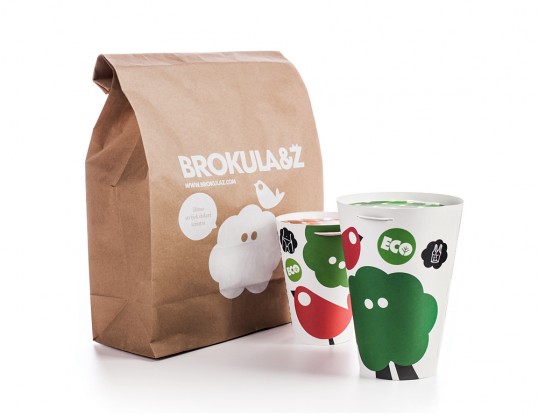 Designed by Bruketa&Zinic OM | Country: Croatia
"Brokula&Ž (Broccoli&Z) is a clothingbrand by Bruketa&Žinić OM, made from organically grown materials. With Brokula&Ž, everything good comes from within so all the clothing contains hidden messages written on the inside that can be seen only by you… and whoever undresses you. The messages are actually funny dialogs between Brokula (Broccoli) and Ž (a bird) who are the main characters of the product's visual identity. Like the products themselves, the packaging is also eco-friendly. The inks have ecological certificates, and the paper is recycled. Furthermore, the packaging is designed as a cup that you can use for something else after unpacking your purchase.
The packaging had to be as eco-friendly as possible. The biggest challenge was to design the packaging that's easy to assemble but without any glue and plastic, which at the same time serves as a fun giftwrap and a practical protection of the product. Also we had to find a recycled paper that's good enough in terms of quality and durability, and the colors with eco-certificates."