February 28, 2013 | 3 Comments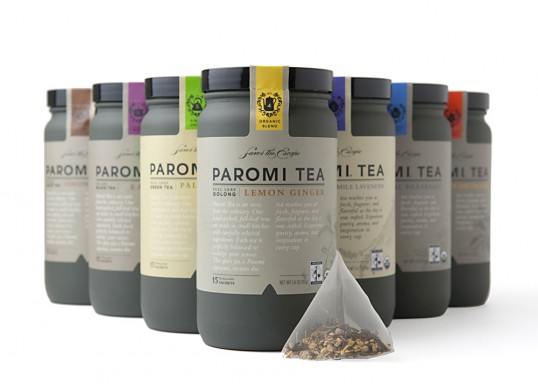 Designed by R/West | Country: United States
"Paromi Artisan Tea Company came to R/West looking for a complete brand overhaul. Their product was premium and unique, but lacked shelf presence and storytelling. Through new packaging, including a custom glass bottle, we painted the picture of Paromi's worldwide search for unmatched ingredients. The brand revival made an immediate impact as Whole Foods picked up Paromi across most of the continental United States."
February 28, 2013 | 10 Comments
Designed by Crispin Porter + Bogusky | Country: United States
"CP+B just created the pizza boxes for Domino's new Handmade Pan Pizza and we wanted to share the designs with you. The box's design centers around Domino's commitment to transparency, by exposing a "dirty little secret" of the pizza business; most of the pan pizzas that people are eating are made with frozen dough. Domino's, however, uses fresh dough that's never frozen. To highlight this, CP+B created the nearly all-black box as a visual reminder that the pizza inside was both handmade and baked directly in a pan, while the outside of the box is loaded with fun facts. Like how it took three whole years to develop, and how each is made with fresh."
February 28, 2013 | No Comments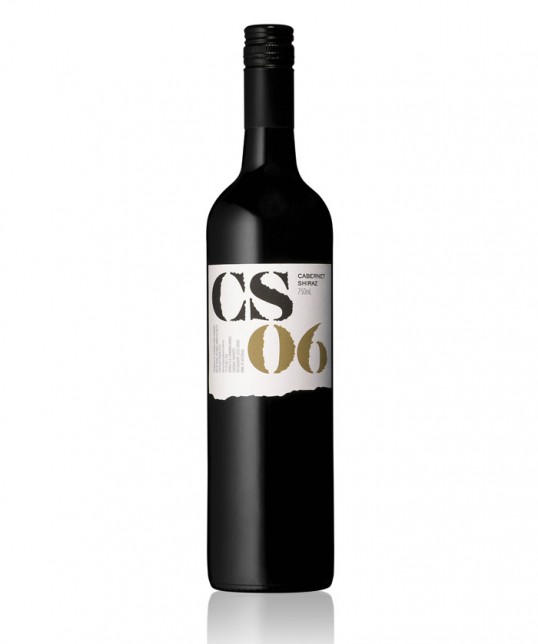 Designed by Sage | Country: Australia
"Schwarz Wine Company is a boutique winery based in Bethany, Barossa Valley. Winemaker Jason Schwarz appointed Sage to create a brand to help sell a small quantity of Cabernet Shiraz he had specially aged from his 2006 harvest. CS06 was the memorable name he conceived. Our brief was to develop a cost effective label that would stand out from the crowd and attract consumers aged 18-35yrs. Our eye-catching solution is inspired by stenciled type that appears on wine barrels to indicate the toasting level and vintage. This is an idea that can be applied to market small quantities Schwarz produces in the future."
February 27, 2013 | 1 Comment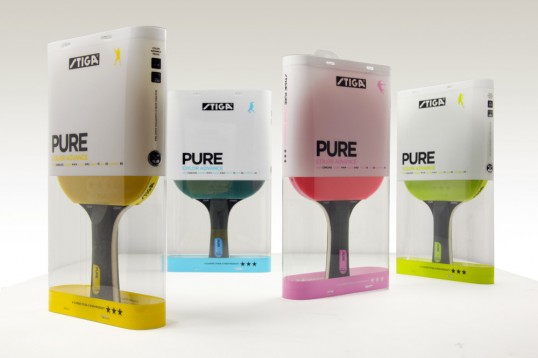 Designed by STIGA Sports | Country: Sweden
"The focus and idea was to appeal a younger target group to table tennis, since it has been a conservative sport in its look and appearance for years. So we started by changing the colors on the rubber of the table tennis bat to more brighter and colored rubbers. And then the table tennis bat itself became a part of the selling package by strict white and transparency. So the consumer directly can see that the table tennis sport have become more modern."
February 27, 2013 | 1 Comment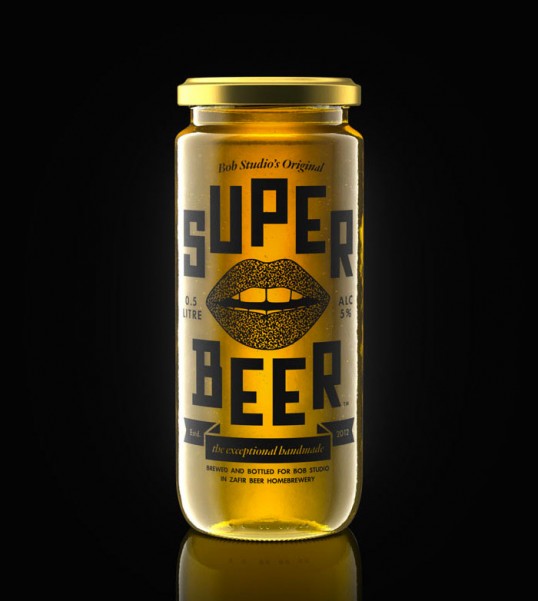 Designed by Bob Studio | Country: Greece
"A special packaging design for the 'Super Beer Tournament', the 1st foosball tournament of last season that took place in Bob Studio, in October.
The enthused participants had the chance to enjoy great homemade beer and 5 hours of pure sportsmanship, while in the end they got to take home with them the 100 screen-printed glass jars, along with additional material, like t-shirts and posters. The Super Beer was brewed and bottled in Zafir Beer home brewery."
February 27, 2013 | 2 Comments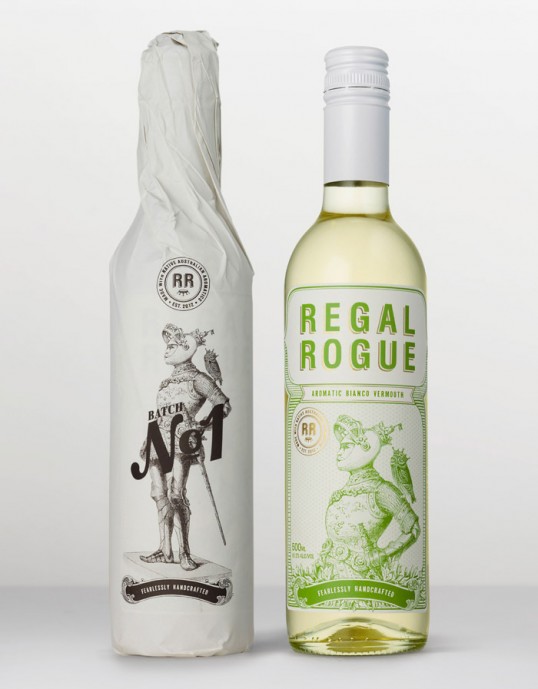 Designed by Squad Ink | Country: Australia
"Regal Rogue is the first native Australian aromatic vermouth in the market.
Squad Ink was brought into the mix to create the brand identity, packaging and launch material for this innovative small batch vermouth. Vermouth is mostly a European tradition. Regal Rogue turns this upside down with a daring blend of native aromatics to flavour fortified Hunter Valley Semillon (Australian wine region) with bush lemons, finger limes, vanilla, basil and thyme: a new world vermouth that is thoroughly Australian."
February 26, 2013 | 1 Comment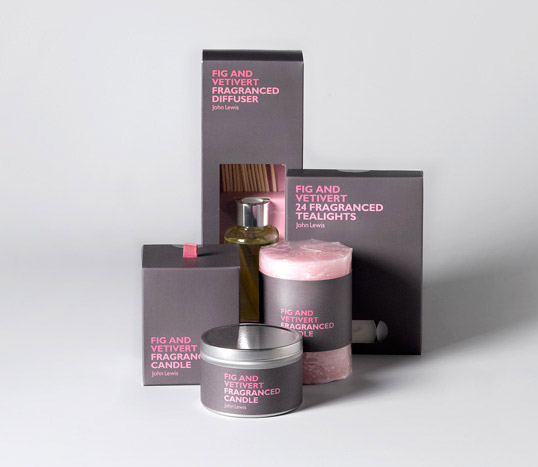 Designed by Charlie Smith Design | Country: United Kingdom
"We designed the packaging to have a neutral background with a highlight colour for the text which changed to reflect each fragrance."
February 26, 2013 | 3 Comments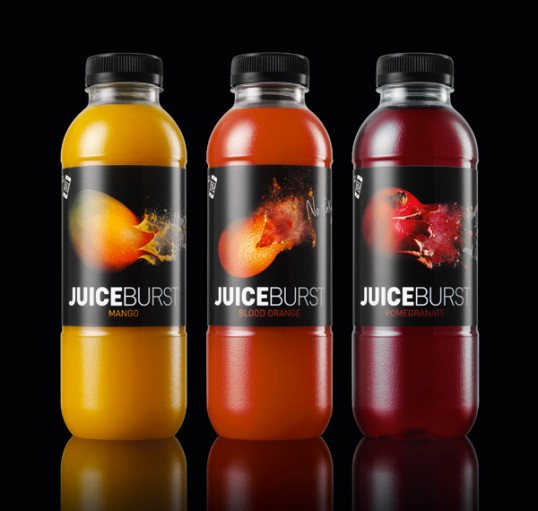 Designed by Williams Murray Hamm | Country: United Kingdom
"Purity Soft Drinks, today unveils plans to completely overhaul its leading brand – JUICEBURST™, which will be completely digitally interactive using Blippar technology. The brand, valued at £30 million, will receive a new look and feel and marketing campaign to support the launch.
New packaging, created by London based brand design agency, Williams Murray Hamm, will be unveiled at the start of February making JuiceBurst 'the world's first digitally interactive soft drink brand.' New to the industry, the interactive labelling will be incorporated across the entire JuiceBurst range. The fruit on each label will literally burst off-pack for consumers who have the easy-to-download Blippar app on their smart phones. The exploding fruit will reveal links to JuiceBurst social media channels inviting further consumer engagement including consumer competitions."
February 25, 2013 | 2 Comments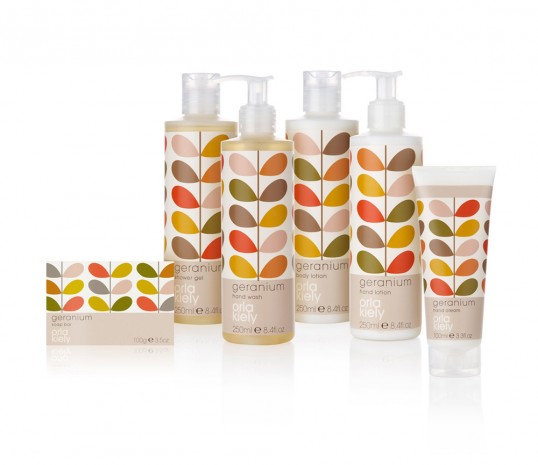 Designed by KMI Brands | Country: United Kingdom
"Following the success of the Orla Kiely fragrance and home fragrance collections, Orla Kiely launches a beautiful new bath and body care line. Renowned for her instinctive and creative use of colour, retro-inspired patterns and playful approach to design, Orla Kiely takes inspiration from her most famous 'stem print' to create a whole beautiful collection of toiletries.
The range uses a blend of essential oils including geranium, eucalyptus and clary sage and includes hand cream, hand lotion, hand wash, soap, shower gel and body lotion all of which are free from parabens, sulphates, petrochemicals and artificial colours."
February 25, 2013 | No Comments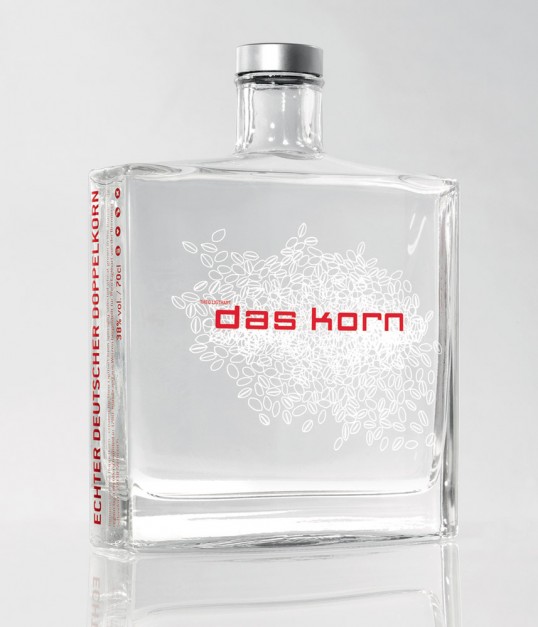 Designed by Kakoii | Country: Germany/Japan
"DAS KORN ("The grain") was designed by kakoii Berlin for the German Artist Theo Ligthart. The idea was to re-brand the typical German liquor made of wheat grain with its perception of cheap alcohol as a super premium brand. This was done by creating a packaging which uses the design language of the perfume industry. A heavy glass flacon bottle stating in a simplistic and pure way what's inside: in typo ("Das Korn" = "The Grain") and illustration (wheat grains). The product was introduced at one of the most important German art fairs (Artforum, Berlin) and became an acclaimed product for bars because of the combined art- and premium-image. Today DAS KORN sells as a commercial product in bars like the Soho-Club and selected retail stores as well as limited editions in art galleries."