February 25, 2013 | No Comments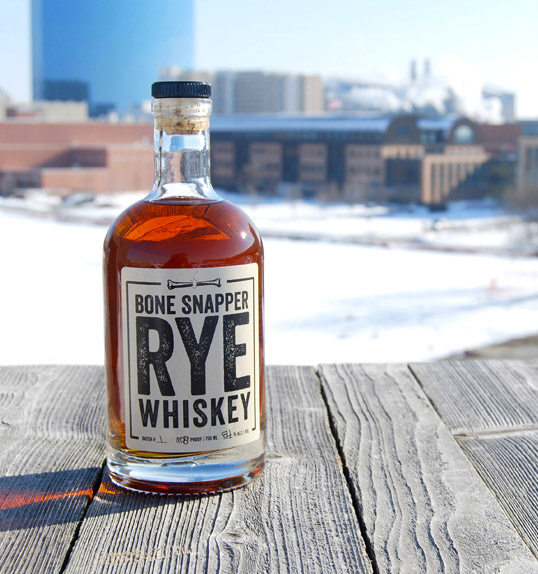 Designed by CODO Design | Country: United States
"The folks behind Bone Snapper Rye Whiskey decided early on to go with the squat Oslo bottle. This smaller bottle needed to have a lot of character to compete visually with taller, more well-established whiskeys in bars and liquor stores.
Our biggest parameter was making sure the word "RYE" leapt out at you from across a dark bar. So our revolutionary design solution? "Rye" set in angry, 150 point typography. A delightful broken bone graphic, grit and heavy lines round everything out."
February 22, 2013 | 3 Comments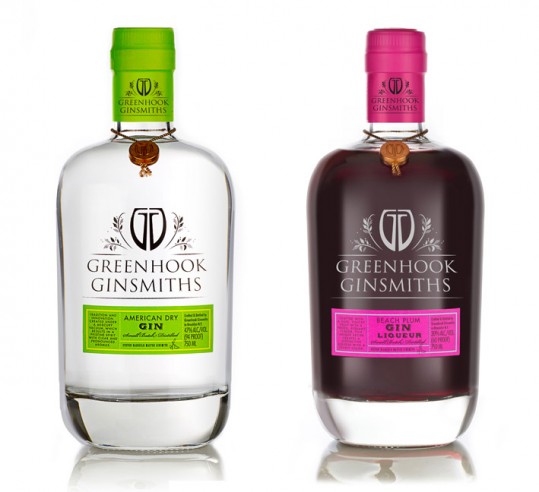 Designed by threebrand | Country: The United Kingdom
"International creative branding and PR agency threebrand, based in Edinburgh, has scooped gold at the Pentawards; the prestigious worldwide packaging design awards.
Members of the team involved in the project travelled to Paris for the glitzy ceremony, held at the Intercontinental Le Grand Hotel.
threebrand's work on a suite of iconic packaging for two products – Greenhook Ginsmiths American Dry Gin and Beach Plum Gin Liqueur – secured the award.
Launched in Brooklyn, New York in 2011, Greenhook Ginsmiths is new to the market, with the Beach Plum Gin Liqueur being the world's first commercially released."
February 22, 2013 | 2 Comments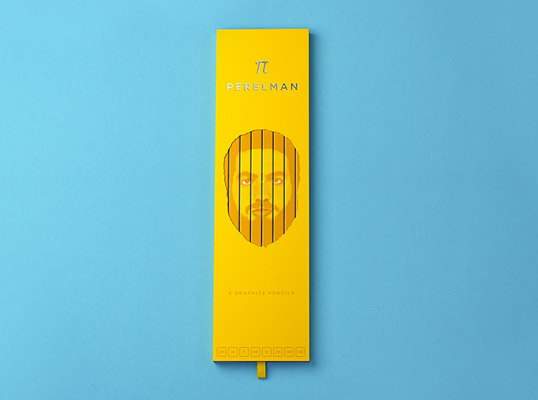 Designed by The Bold | Country: Russia
"Grigory Perelman is a modern Russian mathematician who solved the legendary Poincaré conjecture, one of the world's most difficult mathematical tasks. He was awarded the Field Medal but refused to take the 1 million dollars prize. "Why do I need a million dollars if I can control the uviverse?", he said.Our gang shoots off to the genius of Grigory Perelman."
February 22, 2013 | No Comments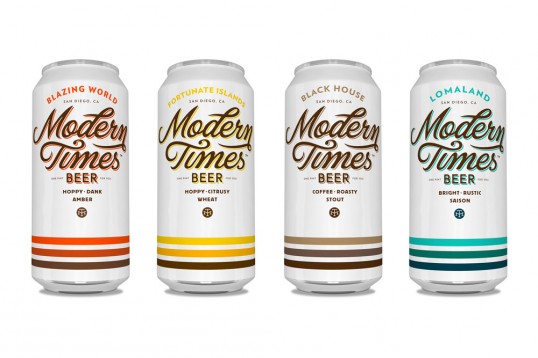 Designed by Helms Workshop | Country: United States
"Austin-based branding and design firm Helms Workshop is proud to unveil the results of their latest client collaboration with Modern Times Beer: a stunningly gorgeous can design that will represent the California-based brewery on retail shelves in 2013.
"From the moment I started working on Modern Times, I knew I wanted packaging as magnificent as the beer I planned to put in it. So I went out and hired a design ninja to craft the cans," says Jacob McKean, owner of Modern Times Beer.  The result is "so devastatingly tasteful, a koozie would be a crime!"
February 21, 2013 | No Comments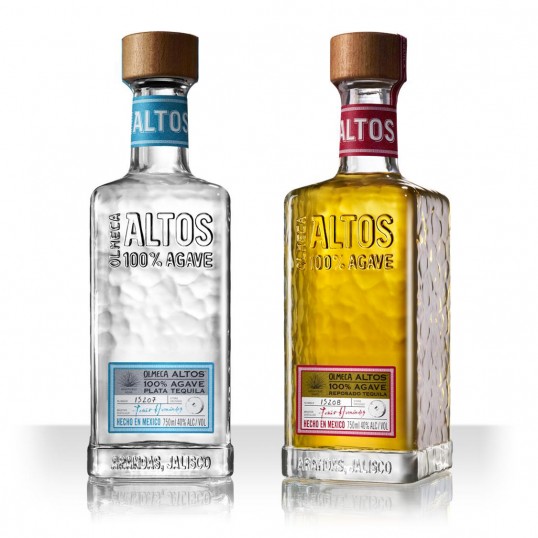 Designed by Coley Porter Bell | Country: United Kingdom
"Coley Porter Bell has created new designs and an authentic new positioning for Pernod Ricard's premium tequila Olmeca Altos to help it to operate as a standalone brand for the first time. The new bottles were launched in the US this month and are being rolled out to other markets round the world.
The brief was to distinguish Olmeca Altos from the rest of the Olmeca range by creating an appealing personality for the brand, while making the bottle easier for bartenders to handle.
The original Altos bottle designed by CPB in 2010, was created as a premium sub brand of Olmeca and had a close visual relationship to the parent brand.
The new positioning is aimed at attracting sophisticated creative young urban drinkers. The design itself is deliberately minimal, featuring clear hammered glass with the branding embossed onto the glass itself.
"Altos needed to play up its authenticity whilst also highlighting the taste of the product, making drinking Altos more about enjoyment and discernment than shooters and partying, " explained CPB creative director Stuart Humm.
"The target market is notoriously unresponsive to marketing, so rather than the design shouting at them we wanted consumers to feel that they have discovered it themselves. As a result it's deliberately understated and dressed down."
February 21, 2013 | 1 Comment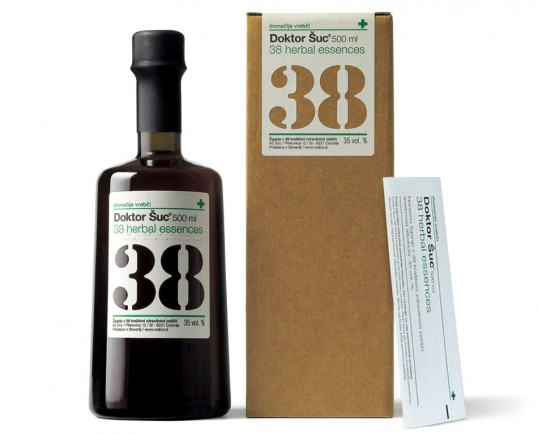 Designed by Loni DBS | Country: Slovenia
"Doctor Shutz 38 Herbal Essences is organic brandy with thirty-eight different herbs from Slovenian wine-growing region of Karst. This unique all-natural herbal essence was grown, produced and bottled by a family-driven winemaker Domaine Vrabci.The design concept of the bottle, label and the packaging ironically follows the rules of designing the image of medicaments. Dr Shutz is one of the first blind and partially-sighted persons-friendly alcohol drink since its label is accompanied with a text in Braille. Also attached are comprehensive instructions for use which also state the 'indications' and 'contraindications'. 
So, take a closer look at your health!"
February 21, 2013 | 1 Comment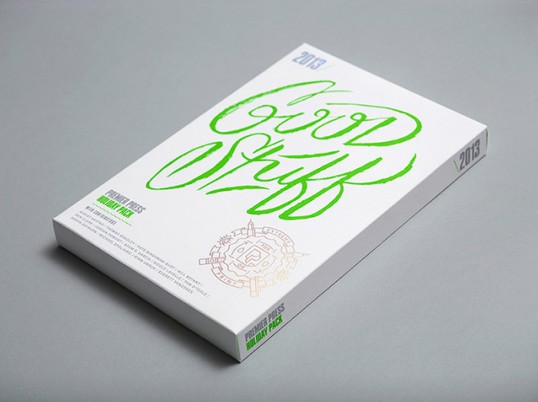 Designed by The Pressure | Country: United States
"In collaboration with Portland-based printer Premier Press, I pulled together a group of local designers, illustrators and photographers to showcase some of Premier's processes and papers in a fun, collaborative way. We came up with the theme "Good Stuff," and a packaging system, 2013 calendar, double-sided wrapping paper and a 20′ x 14′ wall banner were created. Contributors include Nishat Akhtar, Thomas Bradley, Kate Bingaman-Burt, Will Bryant, Ben Clark, Jordan Domont, Nicole Lavelle, Tom O'Toole, Aaron Rayburn, Michael Spoljaric, Ryan Unruh and Everett Vangsnes. Photography by Ryan Unruh, with photo assistance by Matthew Jones."
February 20, 2013 | No Comments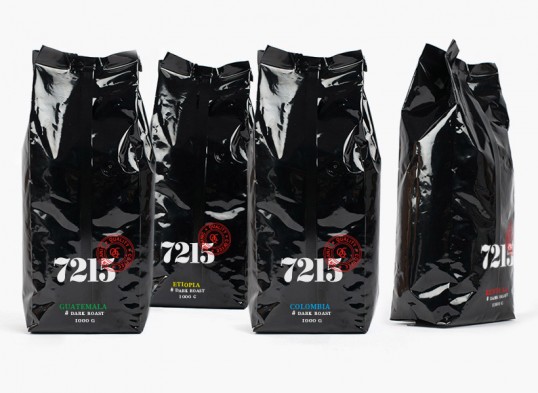 Designed by Blanc | Country: Sweden
"7215 is an all organic brand that specializes in coffee and chocolates with their own trademark – Organic Quality Coffee. 7215 wanted a modern and exclusive look for their products. The key words being Quality, Robust, Exclusive and Trendy. The aim is to get fashionable and wealthy city people, with a desire to choose organic products, to buy their high quality products and visit their coffee shops. The logo was created to capture the robust nature of coffee with the blackness of the font, together with the sense of exclusive quality in the stamped red seal."
February 20, 2013 | No Comments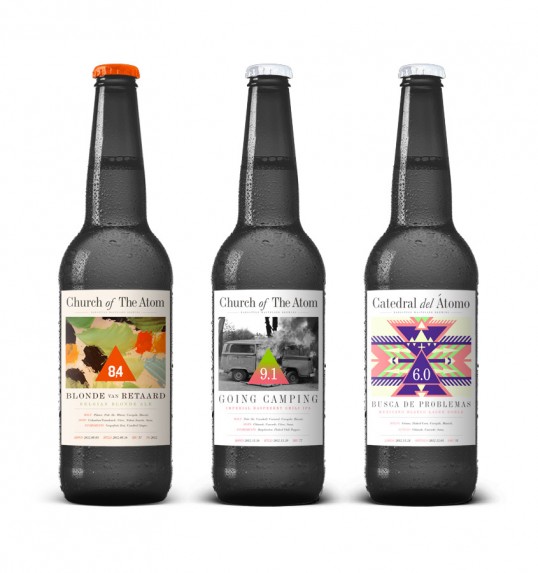 Designed by Church of the Atom | Country: Sweden
Graphic design, packaging and identity for a nano brewery from Gothenburg, Sweden.
February 20, 2013 | 1 Comment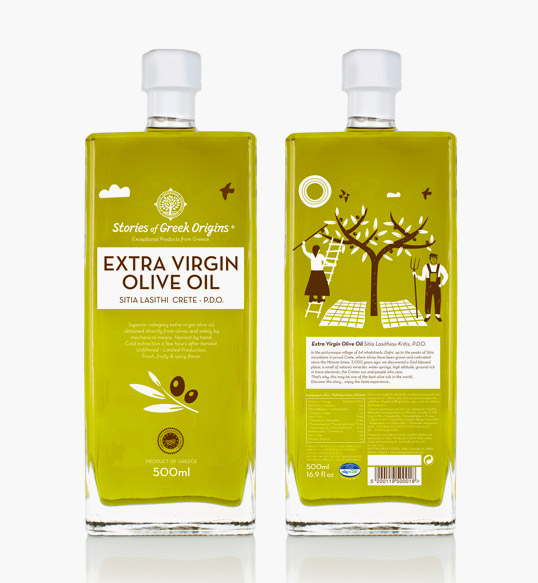 Designed by Bob Studio | Country: Greece
"Branding and packaging design for a family of premium Greek food products.
The identity is based on illustrations that depict traditional agricultural activities from the Greek countryside. The illustrations are inspired from traditional folk art, using repetitive elements to form a pattern, adding a retro feeling, while every illustration is made using a maximum of 3 colors, by overlaying colors."