February 19, 2013 | 2 Comments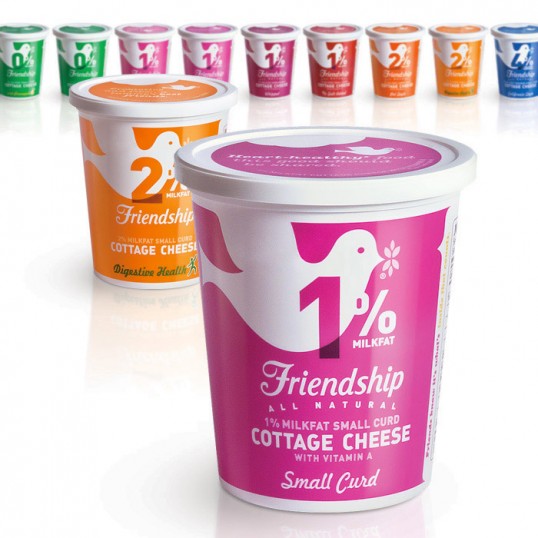 Designed by Partners + Napier | Country: United States
"Friendship Dairies needed a way to reach 100% of their target audience. How? By bringing a little color and sass to the dairy case. With packaging becoming the new POS, especially when it comes to clean stores, we decided to amplify Friendship's fun personality at the dairy case to a point where even their competitors' consumers couldn't help but love 'em. With a sophisticated package redesign, Friendship was able to elevate their brand's personality, as well as shopability—filling an unmet need in the cottage cheese category.
We went directly to the source and used qualitative and quantitative testing to ask consumers what was most important to them when shopping. As a result, we were able to give them exactly what they wanted. Sassy lid and tub discovery lines were also added to introduce a fun, witty dialogue at shelf, and to help differentiate from competitors with Friendship's "all natural" stance."
February 19, 2013 | No Comments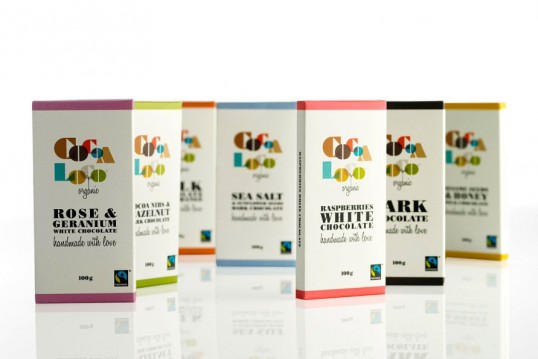 Designed by burst* design | Country: United Kingdom
"burst* created a new identity, packaging, website and promotional material for the hand made chocolatiers Cocoa Loco. The challenge within the design process was to communicate the premium quality of the chocolates while retaining the playful character at the heart of the brand.  Through the combination of a colourful logo, strong typography and a slight retro touch burst* created a strongly recognisable and elegant identity that made Cocoa Loco's passionate founders proud and even more creative than before."
February 19, 2013 | 1 Comment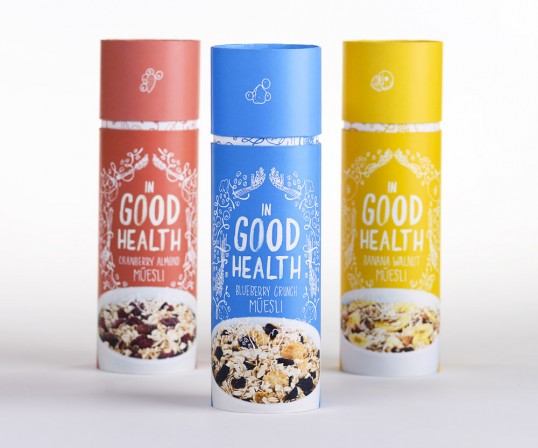 Designed by Ashley Hohnstein | Country: United States
"In Good Health is a brand of muesli aimed at the average, middle-class consumer. Nowadays, a lot of people are aiming to be much more conscious of their health, and what they are putting into their bodies. Muesli is a great addition to anyone's day. High in fiber, and vitamins; it is guaranteed to start your day off correctly. It is based on the recipe created by the Swiss in the early 1900s, using dry oats and various dried fruits, nuts and seeds. It can be mixed with milk or yogurt! In Good Health promotes healthy nutrition through making its' consumers aware of the valuable nutrition packed into each serving of muesli through illustrations on the package. Additionally, it makes measuring these servings easy by having the lid serve the dual purpose of also equaling exactly one serving! Through In Good Health's playful illustration, healthy nutrition, and easily used packaging; it is sure to break into the breakfast cereals market with ease!"
February 18, 2013 | 3 Comments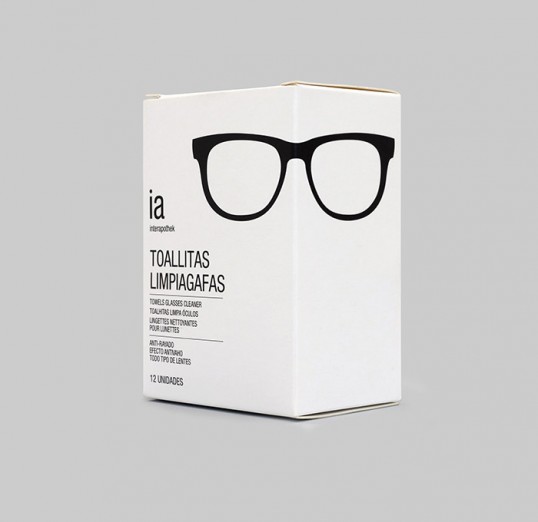 Designed by Eduardo del Fraile | Country: Spain
Playful packaging for Spanish optical brand Interapothek. Products include towel glasses cleaner, eyeglass cleaner spray, and multipurpose solution for all type of soft contact lenses.
February 18, 2013 | No Comments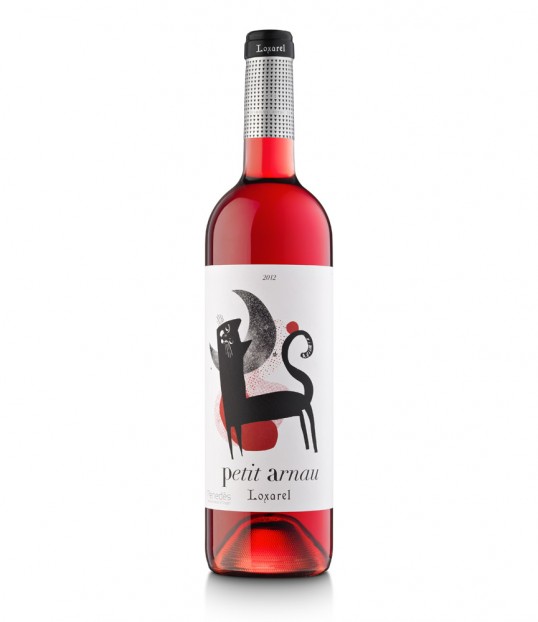 Designed by Pagà Disseny | Country: Spain
"Petit Arnau (Little Arnau), Mitjans family son, had a cat called "Luna" (Moon). The moon phases are very important in the biodynamical farming practice from where Loxarel Cellar wines come from."
February 18, 2013 | No Comments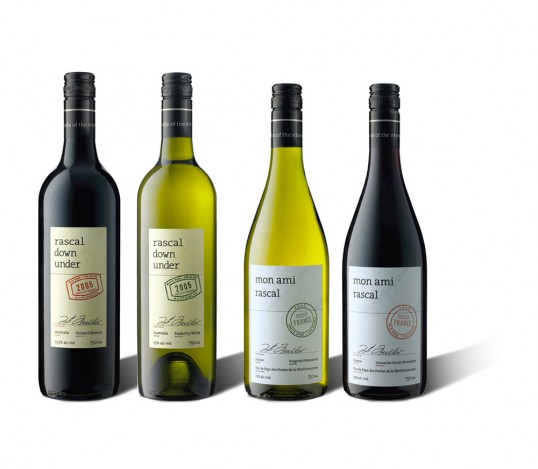 Designed by St. Bernadine Mission Communication Inc. | Country: Canada
"Earls Kitchen + Bar approach to sourcing their house wine is no different then their approach to developing their food menu; take a team around the globe to taste, select, and source the most delicious wines available and offer them at exceptional value. St. Bernadine designed this system to incorporate both the red and white wine varietals under their country of origin. Informed by passports and travel stamps, design elements reflect the global sourcing required to offer these wines, while still demonstrating the Earls fun, approachable personality."
February 15, 2013 | 2 Comments
Designed by Stranger & Stranger | Country: United Kingdom
"Hangar 1 is made in California using artisanal methods including fresh fruit infusions and distillation in Holstein Stills.  It is this meticulous and artisanal process that inspired Hangar One's newest packaging line, featuring an apothecary-style bottle with embossed measurements along the side and a black stopper cap- reminiscent of a measuring chemistry beaker.
While the scientific design of the bottle lends itself to another era, the sleek shape and unique look render it decidedly more modern.
The textured labels are all printed in a distinctive design, giving it a crafted feel with a small story about each flavor variety.  The labels also feature an embossed aircraft logo along with hand-drawn visuals, including fruit used, for each offering."
February 15, 2013 | 1 Comment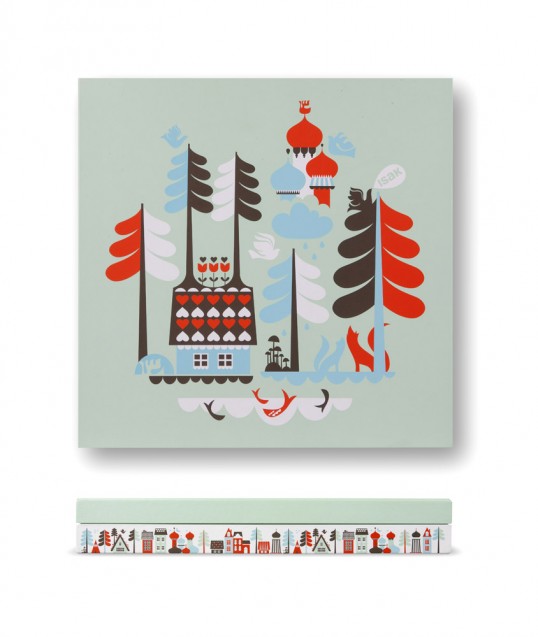 Designed by Sandra Isaksson | Country: Sweden
"We have just brought out a new range of cups and plates that come packed in reusable packaging. The idea was to make the packaging so pretty and in such good quality that not only does it protect the product, an not only is it so pretty that you don't have to wrap it to give it as a gift – but you also want to keep it for storing other things! The insert can be removed and the box is there for you to store whatever you have that needs storing, paper, pens, toys or any little bits that you have lying around.
There are 3 ranges; Tingleby, Harvest and Familjen. I will send you the ranges separately. In this e-mail I will attached Familjen. I hope you like! Please let me know should you want any more information!"
February 15, 2013 | No Comments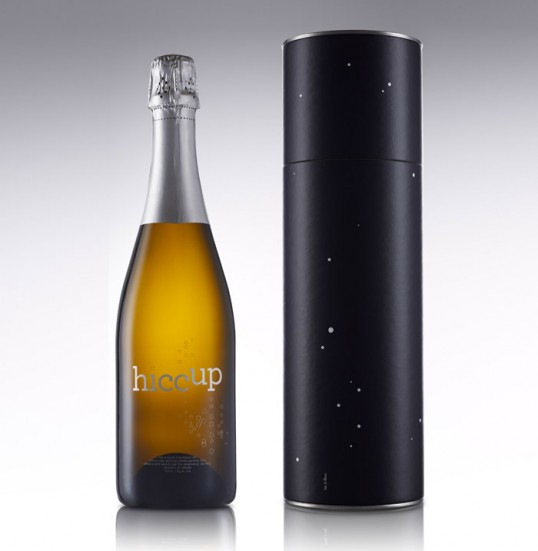 Designed by Up Inc | Country: Canada
"For its 2012 holiday gift, branding firm Up Inc sent clients a handcrafted bottle of traditional-method sparkling wine. And, since printing on glass was a novel experiment, two custom packages were created—each featuring a playful name, festive holiday messaging and light-hearted design.
Bottles were silk-screened with silver-metallic ink (requiring six full days to dry), and protected in paper-wrapped shipping tubes—also designed to accent the contents within. All tubes were sealed with personalized labels, adding a friendly finishing touch."
February 15, 2013 | 1 Comment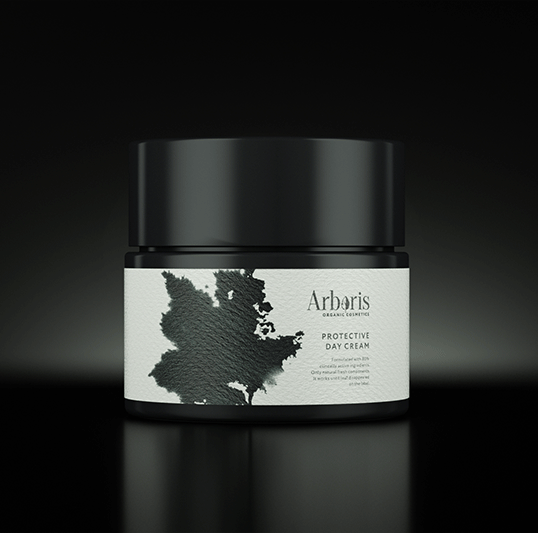 Designed by Ohmybrand | Country: Russia
"Moscow branding studio Ohmybrand created the concept of a premium brand of organic skin care cosmetics.
The name Arboris (Latin for tree) appears on the base on the completely natural composition, which includes nothing but vegetable based ingredients. Arboris products due to their natural origin have a small shelf life. We proposed using a special ink in the design of the labels. The ink begins to fade when the cream loses its freshness. Black color and mascara-stylized appearance show the premium qualities of the product and make it stand out from the mass of skin care products."