March 6, 2013 | 4 Comments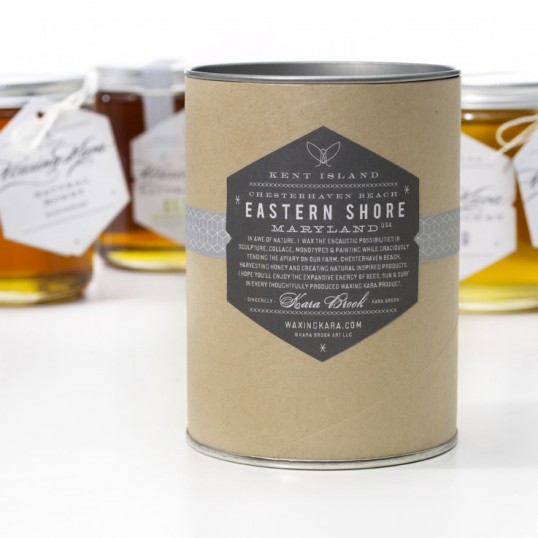 Designed by Funnel | Country: United States
"As a former graphic designer and teacher of graphic design, I figured this would be a short and simple journey—one that I could handle solo. That was a year ago.
Even though I had done package design before, I quickly decided I was under-qualified to do my honey package design. This occurred to me when my nephew's girlfriend gave me a candle gift so uniquely packaged that I had to call the candle company and ask for the designer's name."
March 6, 2013 | No Comments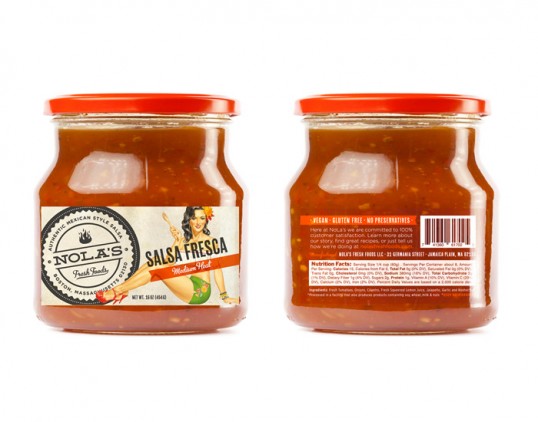 Designed by MDG | Country: United States
"NOLA'S is a local startup fresh foods company. MDG was tasked with creating an original brand image & identity for NOLA'S. Our client had a vision, "Think June Cleaver meets a Vargas pin-up." That in mind, we worked with illustrator Mark Stutzman to craft the face of the brand, the lovely Ms. Nola. From there, we created an original logo mark and packaging concept and NOLA'S Fresh Foods was off. In select stores now!"
March 6, 2013 | 3 Comments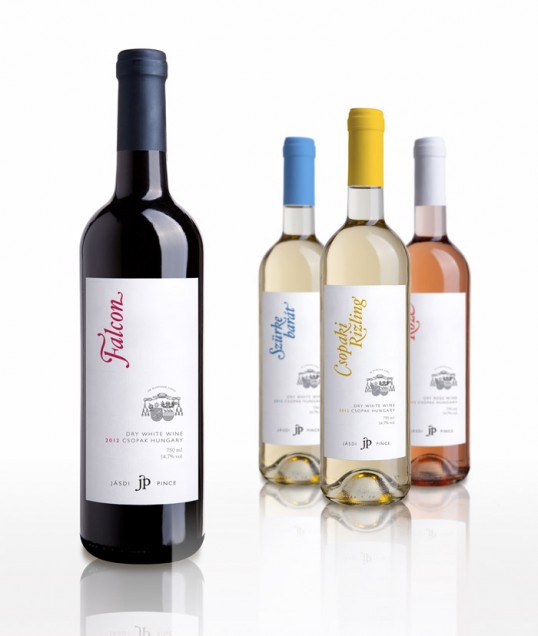 Designed by Lili Köves | Country: Hungary
"Simple label and logo design for a small traditional winery based in Csopak (Hungary), named Jásdi Pince. For a contemporary but refined appearance  I designed a jp ligature and treated the name of each kind of wine in a similar style. To reflect their local heritage I used the crest of the famous bishop who founded the Jásdi cellar and wine culture in the region."
March 5, 2013 | 1 Comment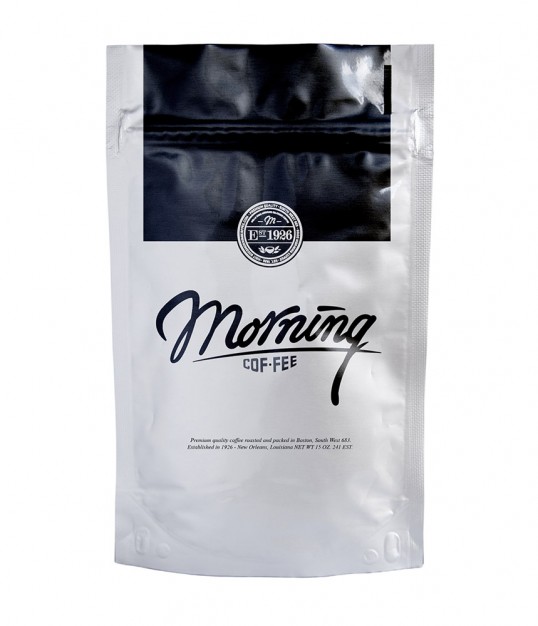 Designed by Studio Konfirm | Country: The Netherlands
"We were asked to create this new coffee brand called Morning Coffee. The main subject was to make it simple and make it questionable. What is in the bag? What's the brand about? The best things can be said in one line, that's what we did. Good Morning, Coffee! Who doesn't want to start the morning with a good cup of power beans?"
March 5, 2013 | 6 Comments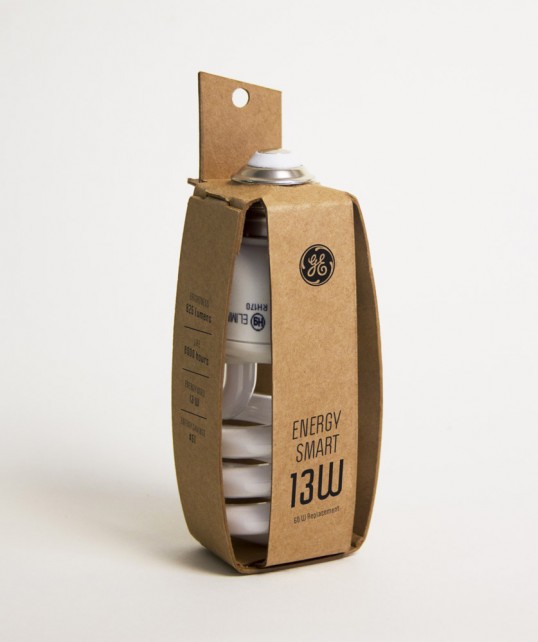 Designed by Michelle Wang  | Country: United States
"This is an eco-friendly light bulb packaging for a single GE Energy Smart light bulb. It is constructed from a single sheet of recycled chipboard using no glue and minimal ink. The idea was to find a way to use the least amount of material while still offering protection."
March 5, 2013 | 1 Comment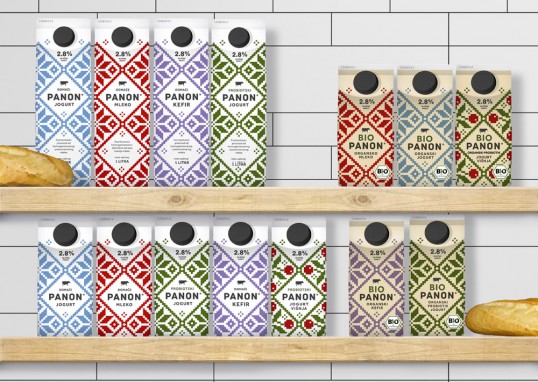 Designed by Peter Gregson | Country: Serbia
"Peter Gregson Studio designed the packaging and ID for new brands of organic and non-organic milk, yogurt and kefir called PANON® and BIOPANON®. They are produced in 0.5 and 1 liter packaging. We saw this task as an opportunity to go back to the "basics" both in design and tradition. So, we used the pattern of traditional embroidery and turned it into a simple graphic form."
March 1, 2013 | 2 Comments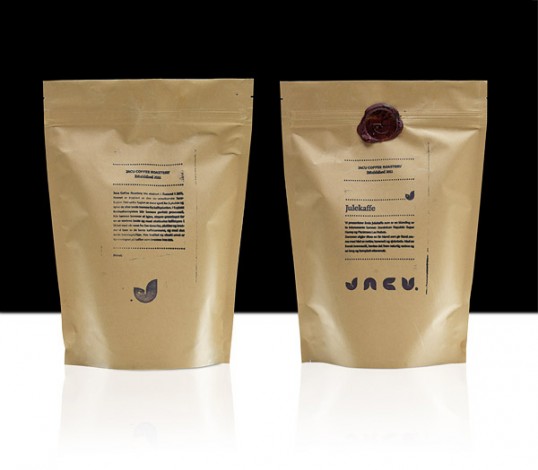 Designed by Tom Emil Olsen | Country: Norway
"The Jacu bird lives in South America and is known for something quite extraordinary; It flies from coffee plantation to coffee plantation and picks and eats the tastiest coffee cherries. The fruit makes its way through the bird's digestive system, and the seeds of the fruit – coffee beans – come out perfectly processed. These coffee beans are among the most exclusive in the world. This story has inspired us, and the bird has lent its name to the new micro-roastery in Ålesund, Norway. 
Jacu Coffee Roastery was established in 2011. Like the jacu bird, they pick and roast only the best beans. They look for great plantations, optimal processing, and the roasting profiles which will make the most out of each bean. They work with passion, patience, and without compromise."
March 1, 2013 | 1 Comment
Designed by Nomon Design | Country: Spain
"Project for a writing set line by the fashion designer David Delfín. Graphic design applied to the product. Creation of the structural packaging and POP display."
March 1, 2013 | 1 Comment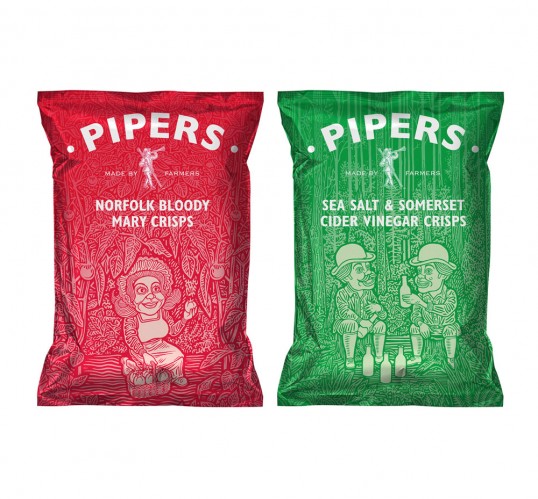 Designed by Founded | Country: United Kingdom
"We redesigned the identity and packaging for Pipers Crisps, the idea was deemed too extreme in the end, but we loved the work so much we wanted it to see the light of day. We commissioned illustrator Matthew Green to help develop the Piper and his world of friends to depict the various incredible Piper flavours."