April 29, 2013 | 4 Comments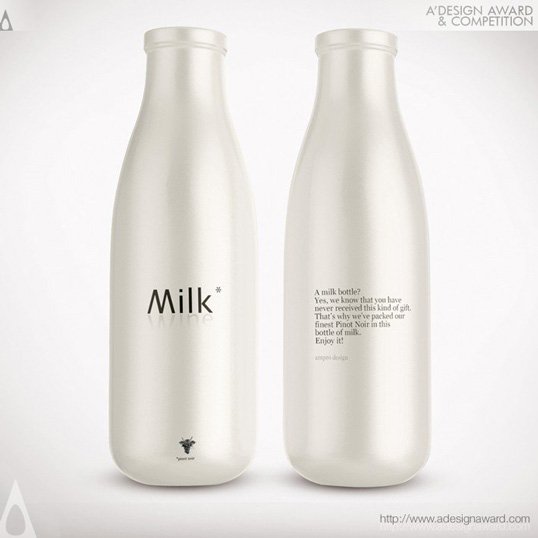 Undercover Pinot Noir by Alexandru Patru
Lovely Package presents the winners of worldwide A' Design Award & Competitions' Packaging Design Award Category which is devoted exclusively to the art of brand packaging. Each year packaging designers, manufacturers and creative agencies compete at the A' Design Award & Competition's Package Design Category for honor, prestige and international recognition. Here are a few of the projects we chose to highlight, for the rest be sure to check out all of the winners at A' Design Award & Competition.
April 29, 2013 | 4 Comments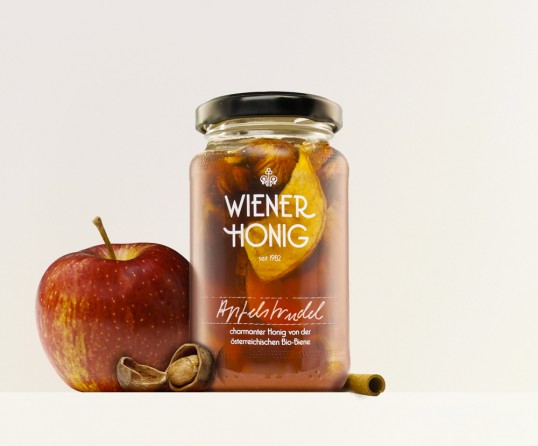 Designed by Werner Singer | Country: Austria
"Wiener Honig is a Vienna based brand specialized in producing organic honey. It was founded by two friends who missed their favorite honey while they where working abroad. Originally they started out with two varieties, now stocking over a dozen. Ranging from "Apfelstrudel" to honey with poppyseed.
The idea was to create a design that highlights the beauty of the product. The simple package displays the different colors and textures of the varieties. The honey speaks for itself."
April 28, 2013 | No Comments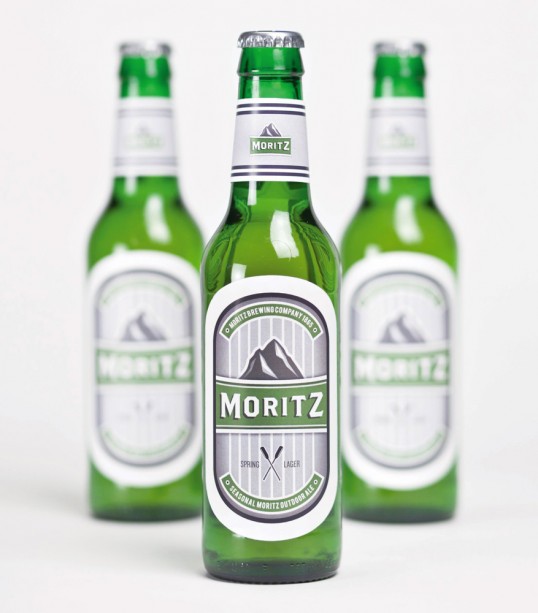 Designed by Charlie Bailey | Country: United States
"I redesigned Moritz Beer's branding and labels for my packaging class at the University of Akron. I wanted to create a seasonal beer that could be enjoyed during the summer months."
April 28, 2013 | 2 Comments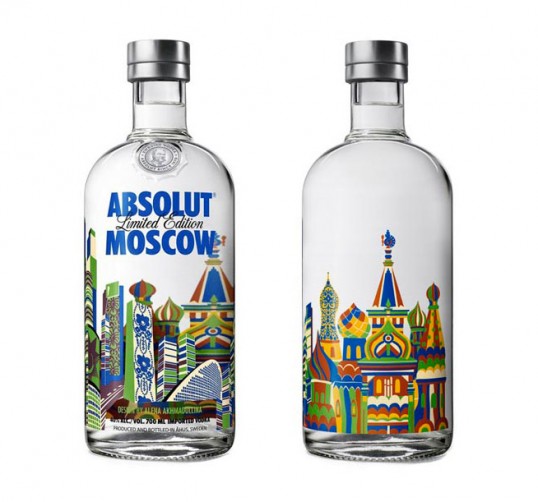 Designed by Cocoon Group | Country: Russia
"Cocoon Group collaborates with Pernod Ricard and Russian fashion designer Alena Akhmadullina to develop ABSOLUT Moscow, a limited edition that pays tribute to Russian clutural heritage. This collectable bottle, available only in Russia, features a striking, dynamic, and fairy-tale inspired design, and will be on shelves during a limited period of time from April 2013.
The bottle is designed to make Absolut closer and more appealing to Russian consumers by presenting Russian culture codes in new, creative ways, the bottle celebrates the revivalism of traditional Russian culture. Beautiful, traditional architecture, collected from several parts of Moscow, are contrasted with a glimpse of Russia's future."
April 26, 2013 | 3 Comments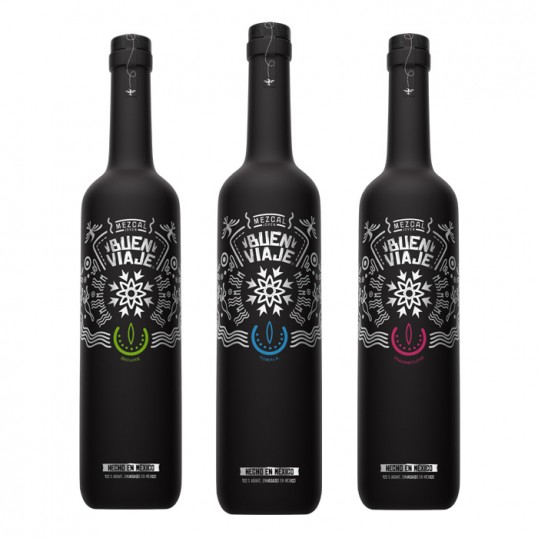 Designed by Sake Group | Country: Mexico
"The challenge with Mezcal Buen Viaje was to design a bottle that represented the artisanal, traditional and handmade aspects of Mexico and at the same time that contained the spirit of our ancestors reflected in it. To accomplish it, we got our inspiration from Huichol art. The huicholes are an old community that makes handcrafts based on their daily dreams. Recent discoveries say that this community was possibly one of the first ones in producing mezcal.
The choice of painting the bottles black was done as homage to the black clay of Oaxaca, Mexico, one of the biggest known crafts in that state. The hummingbirds placed in the top corners of the logo represent power-animals; they're considered one the most important symbols in ancient Mexican culture because this animals were the representation of god Huitzilopochtli. The flower in the center of the logo symbolizes energy and the strongest part of the maguey plant before it dies. It's the plants last breath.
And last but not least, every different type of agave was identified with a different color at the bottom of the logo in a shape that represented the third eye."
April 26, 2013 | 1 Comment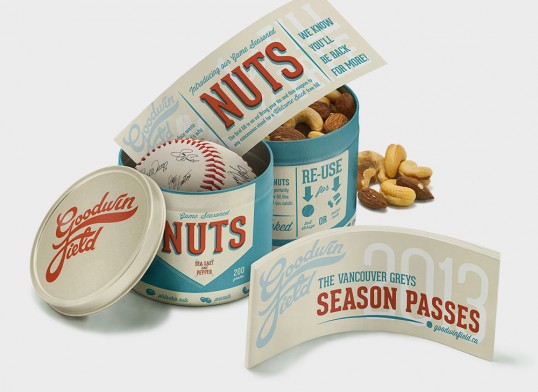 Designed by Allison Chambers | Country: Canada
"In addition to brand development, this project called for creating a strategy to reduce packaging waste at baseball games. Nostalgic script from by-gone days inspired the logo. Fans can re-use their 'Game Seasoned Nuts' tin game after game, or even store a prized baseball. Season ticket holders get the branded tin holding their tickets, a coupon for nuts, and a baseball signed by the players. The goal of the project is to increase loyalty and fan base, while developing a sustainable, environmental solution."
April 25, 2013 | No Comments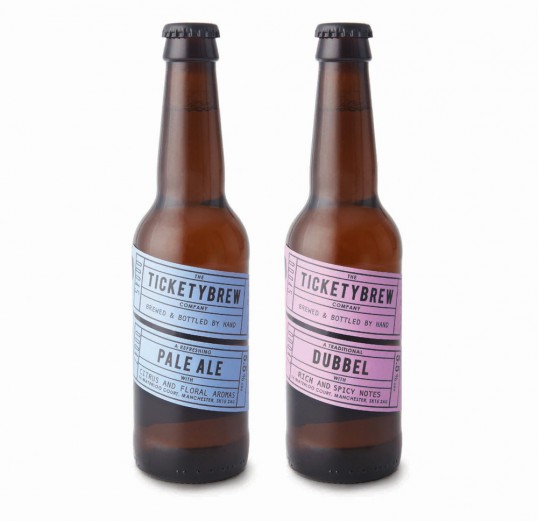 Designed by Carter Wong | Country: United Kingdom
"Briefed by entrepreneurial brewer, Duncan Barton to create the name and packaging for his start up business, Carter Wong set to work trying to discover a memorable name that would then lend itself to a graphic treatment when it came to designing the label.
Beginning initially with just two brews, a Belgian Dubble and a traditional Pale Ale, and in limited numbers it was important that we found a very cost effective way of producing and printing the finished label designs.
All parts of the brief fell into place once we'd decided on the brand name being a take on the word 'Ticketyboo', meaning everything is going alright and proceeding quickly, something Duncan's business was certainly starting to do. Therefore the name 'Ticketybrew' was agreed and from then on the design solution virtually solved itself."
April 25, 2013 | 1 Comment
Designed by Objesion Studio | Country: Mexico
"Product: Don Manuel 93 is a handmade tequila made in the region of Tlaxcala, Mexico. This bottle was made in honor of Don Manuel the grandfather of the family. Don Manuel was a big fan of horses, but now instead of horses, there are blue agave fields.
Design: there are magueys all over the bottle and if you put the bottle horizontally you will see a maguey field. The paper wrapper has a galloping horse."
April 24, 2013 | 1 Comment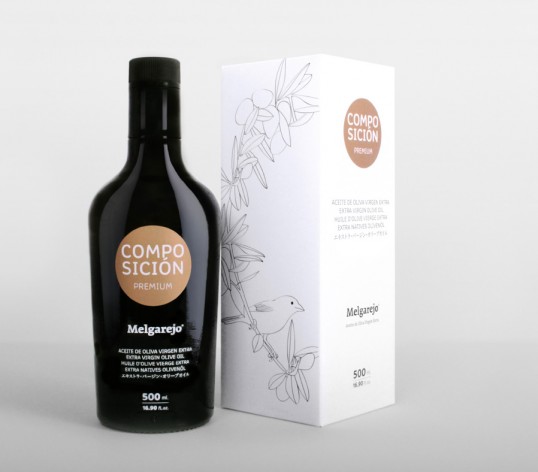 Designed by RSC Estudio | Country: Spain
"Melgarejo is a well known brand for the excellence of their Extra Virgin Olive Oil. The image of the Premium selection is based on neatness and simplicity. Four elements form the proposal: typography (Colette. LuxTypo. Greg Lindy), color, illustration and materials (Paper board Symbol Card PremiumWhite by Fedrigoni). Once again we feel confident about color white as the main distinctive sign for the Premium selection."
April 24, 2013 | 1 Comment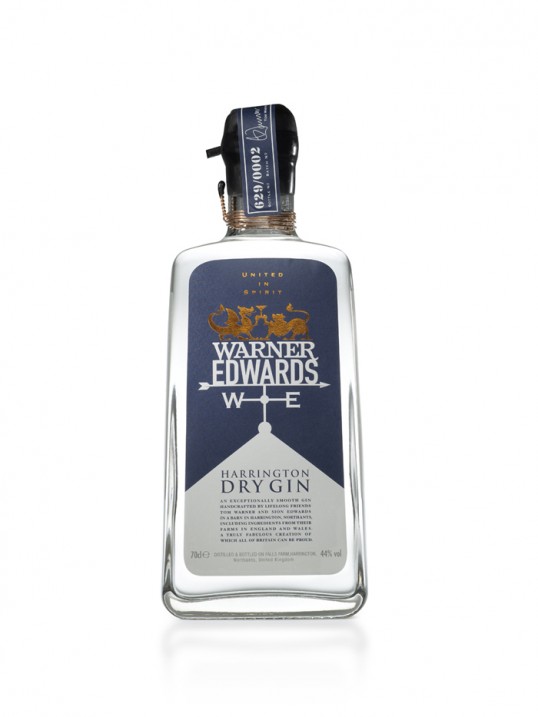 Designed by Blue Marlin | Country: United Kingdom
"It was Warner Edward's unique brand story of friendship that inspired and guided the design. Tom Warner hailing from England and Sion Edwards, a Welshman, originally met at agricultural college. The pair became great friends and, soon enough, an idea to create a premium gin brand sourcing ingredients from each of their farms, situated either side of the Anglo-Welsh border, was born. The two made a brave entrepreneurial move, leaving their jobs to pursue their dream of distilling great premium gin."