August 10, 2013 | No Comments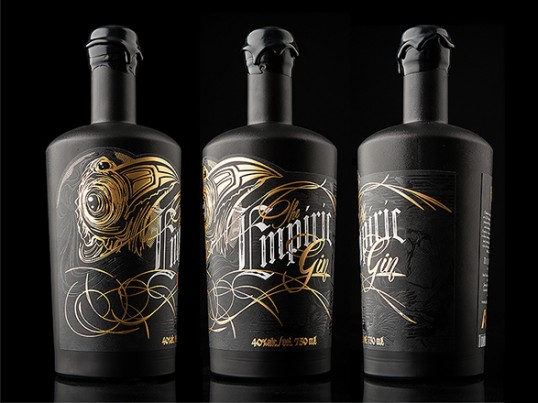 Designed by Hired Guns | Country: Canada
"Hired Guns Creative provided the product naming, branding, and packaging design for The Empiric, a gin from Arbutus Distillery, Vancouver Island's newest craft distillery.
Cloaked in midnight black, ever-present, seldom seen, The Empiric resides amid the twisted cedars of temperate West Coast rain forests. Ruled by ritual, The Empiric gathers strength from the spirits, invoking darkness to expose light. A bearer of natural magic and harbinger of deeply shrouded secrets, The Empiric is a menacing beauty, bringing clarity only to those who are truly worthy. Decades of knowledge and practice collide, exploding into a spirit that tastes like no other, an ethereal blend of the finest West Coast herbs and botanicals.
Darkness Will Bring Light."
August 9, 2013 | 1 Comment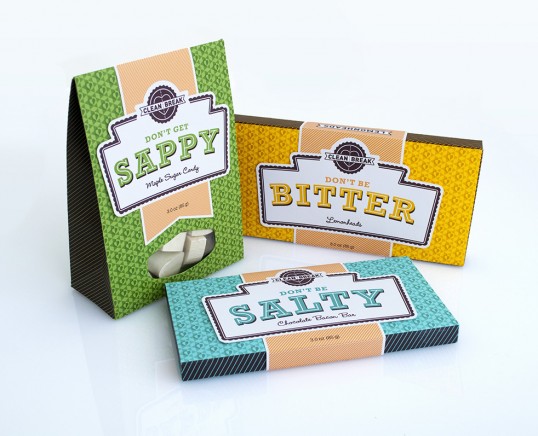 Designed by Kathy Mueller | Country: United States
"Clean Break offers tongue-in-cheek parting gifts for that not-so-special someone. The concept is a line of confections, gift cards, and gift bags to deliver a "dear john" break-up message with humor. Our hope is that mismatched lovers can share a laugh in what is naturally an awkward moment, and perhaps even start a lasting platonic friendship.
Candy product packaging, like the "Don't be Bitter" Lemonheads, proclaims such messages as, "Someone once told me, when life gives you a lemon… dump him." And the cards offer options such as "I hope you… A) Find love. B) Call me to hook up. C) Go to hell or D) Get an STD."
August 9, 2013 | 4 Comments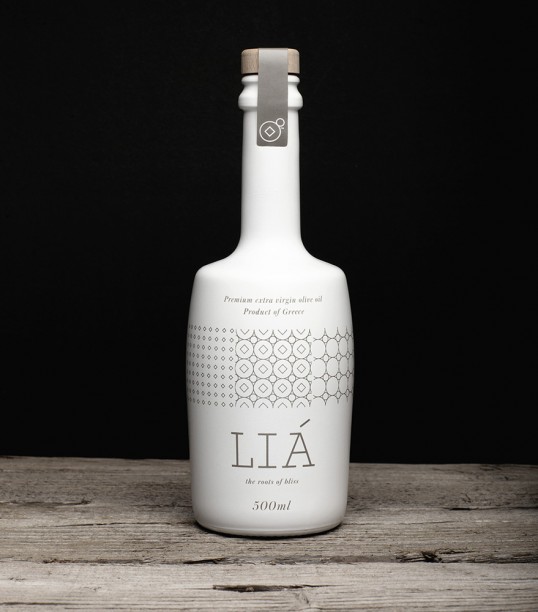 Designed by Bob Studio | Country: Greece
"Brand and packaging design for LIA extra virgin olive oil producing company.
The logo refers to the traditional way and means used to produce olive oil. Multiplying the logo creates a pattern, also used to decorate the packaging, that resembles ways used to decorate objects in older eras, bringing out the place's great cultural history."
August 5, 2013 | 2 Comments
Designed by Cultivator Advertising & Design | Country: United States
"This month, Dust Cutter Beverage Co., Jackson Hole, Wy., launches its first product line, three varieties of all-natural, western-style lemonade, available in western state test markets and online. Package design (as well as the branding and advertising) is by Cultivator Advertising & Design, Denver, their first work for the new client.
Dust Cutter  is packaged in fast-cooling, 16 oz., reclosable aluminum ("Alumi-Tek") bottles, and comes in Original, Huckleberry, and Iced Tea varieties, retailing online for $20 per 12-pack. Its all-natural ingredients include ginseng and Vitamin B. Dust Cutter is made from the company founder, Eric Green's family recipe, served up for generations to parched guests at the Warm Springs Ranch in Jackson Hole, Wyoming."
August 5, 2013 | No Comments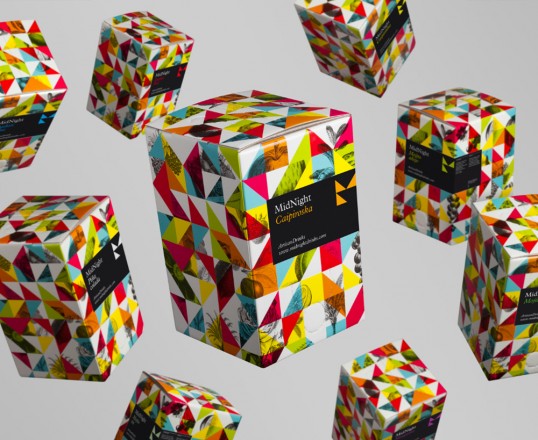 Designed by Mucho | Country: United States
"MidNight drinks is proposing a unique idea for cocktail consumption. Using a simple system involving a backing box with cocktail mixes and a box shaker, their intention is to revolutionize the way people create cocktails both in bars and at home. The cocktail mixes maintain the essence of classic cocktails but this new method results in surprisingly excellent quality cocktails.
We were invited to generate a new brand identity that could retain the tradition and elegance of cocktail making, whilst reflecting this revolutionary new method. Based on the geometric reinterpretation of the 'M' and the 'N' in Mid Night we created a system of triangles that when mixed with classic engravings of fruits generate a kaleidoscopic visual language. It really captures this new and fun way of creating cocktails."