September 6, 2013 | No Comments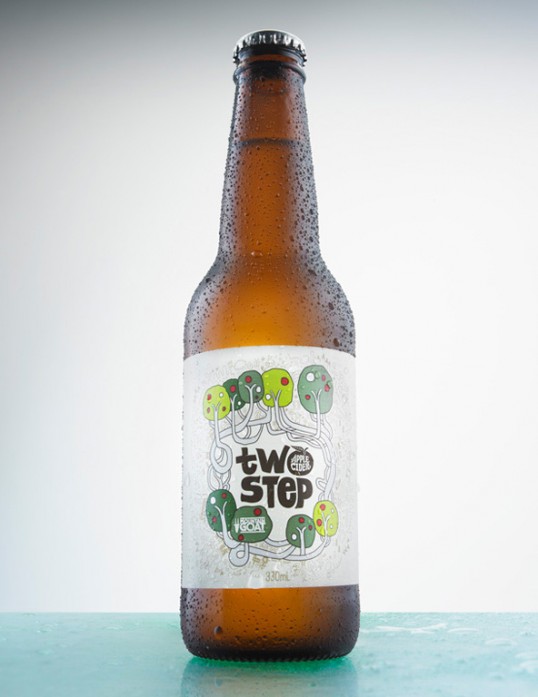 Designed by Freeform Advertising + Design | Country: Australia | Illustration: Rudi de Wet
"We needed to create packaging that allowed Mountain Goat to stand out as the quality contender, whilst avoiding the conventions of many other labels (colour choices, obvious apple imagery etc).
Yet it still needed to be clear it was a cider. For this, we imagined the kind of orchard a brand like Mountain Goat might source its apples from.
We then entered relevant terms into Google image search, and created a visual mashup of the more random results. These became the inhabitants of the orchard, such as the two-stepping goats, car castle, sneaky ninja and drum tractor.
The final product was this quirky, illustrated label which gave us a unique visual language for all packaging and communications."
September 5, 2013 | No Comments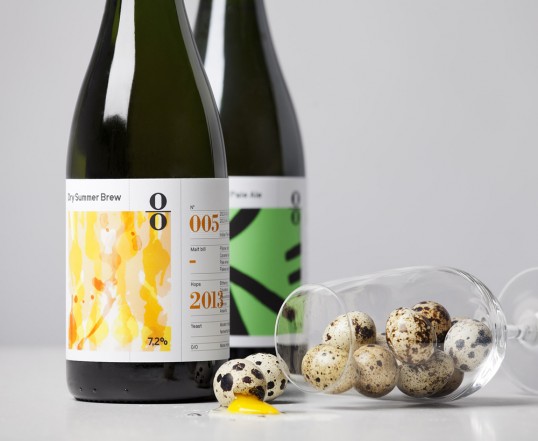 Designed by Lundgren+Lindqvist | Country: Sweden
"O|O Brewing is a recently founded micro-brewery built upon a foundation of many years of home brewing. Founded by two beer connoisseurs – O|O aims for quality rather than quantity, brewing high-end beers serving as a suitable alternative to the traditional choice of wine in fine dining contexts. We designed O|O's identity and packaging. The logotype was inspired by brewmaster Olle Andersson's peculiar glasses, his characteristic appearance having become somewhat synonymous with the brand.
With many friends of the brewery being involved in creative disciplines – we designed the labels leaving a defined space serving as a canvas for artist collaborations. With each beer being produced in limited quantities, the labels will serve as a micro-gallery growing over time."
September 5, 2013 | 4 Comments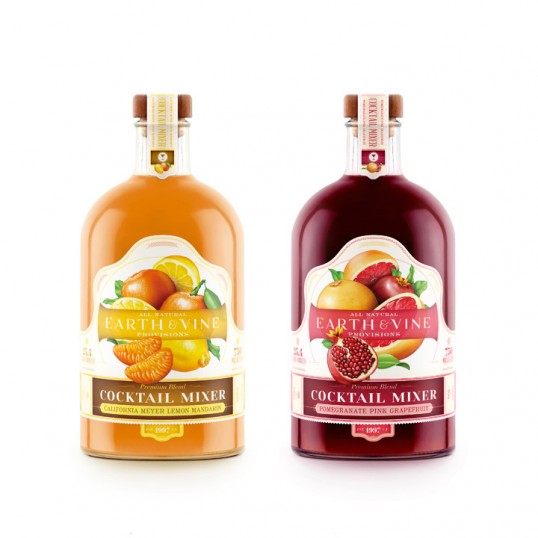 Designed by Moxie Sozo | Country: United States
"Earth & Vine Provisions offers more than 60 different jams, sauces, dressings and beverage elixirs for the gourmet market. Whether someone is a beginner cook or an advanced chef, the California-based company offers something for everyone. Earth and Vine's dedication to crafting the finest products on the market has garnered them numerous international awards, but also means the products are priced at a premium. Unfortunately, the branding and packaging did not reflect the quality of the food itself. Moxie Sozo was hired to rebrand, reposition and repackage Earth and Vine's entire lineup. Beginning with the beverage elixirs, the agency examined every aspect of Earth and Vine's offerings, including the pricing strategy. Since relaunch, Earth and Vine's sales have increased over 450%. The company is now positioned for strong growth and is reaching a far greater audience than ever before."
September 4, 2013 | 1 Comment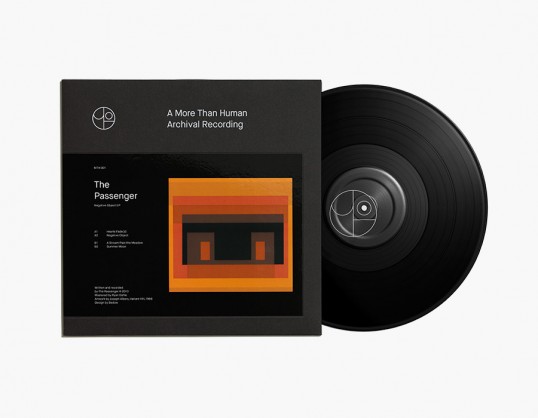 Designed by Bedow | Country: Sweden
"Identity and packaging for More Than Human — a Canadian record label releasing electronic music on vinyl. Each release is limited to 300 copies and features artwork from artists like Josef Albers, Erik Undéhn and Jordan Milner. The assignment includes units such as: record sleeves, stationery & cetera."
September 4, 2013 | No Comments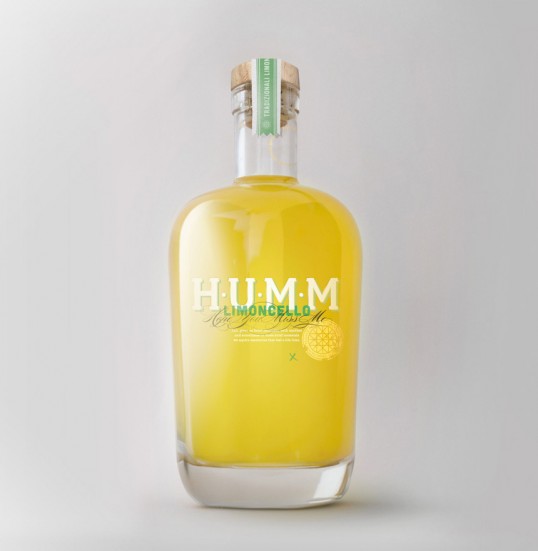 Designed by Butcher & Butcher | Country: New Zealand
"Brand & concept development for Morgan & Geradi ltd. The packaging concept is a precursor to a larger brand story and communications model, touching on memories, travel and human connection — a subtle and joyful insight into a Kiwi & Italian partnership."
September 2, 2013 | 2 Comments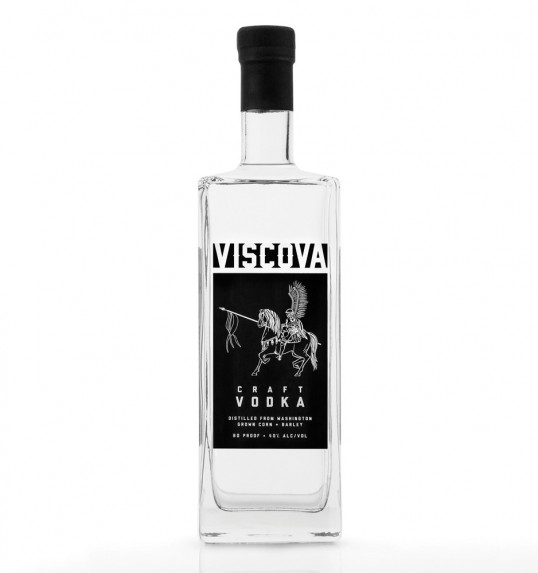 Designed by Sasquatch Agency | Country: United States
"The Viscova Vodka package is inspired by the renowned Polish Winged Hussars, the elite Polish Calvary unit of the 16th to 18th centuries. The clean black label shows an illustrated image of a proud, mounted winged Hussar with a traditional long lance.
John and Steve Vissotzky, two brothers of Polish descent, founded Double V Distillery in 2009, and make the traditional small batch Viscova Vodka in copper stills in Battle Ground, Wash. The brand name and label graphic pay homage to the ancestral roots of the two brothers.
The label was screen-printed to give the bottle a clean, streamlined aesthetic. The black-on-clear look and unique shape of the bottle were designed to standout on the crowded vodka shelves of liquor and grocery stores.
Sasquatch's internal team on the project consisted of Creative Director Ben Jenkins, who also served as copywriter, and Senior Design Director Kristin Casaletto, who designed and illustrated the label."
September 1, 2013 | No Comments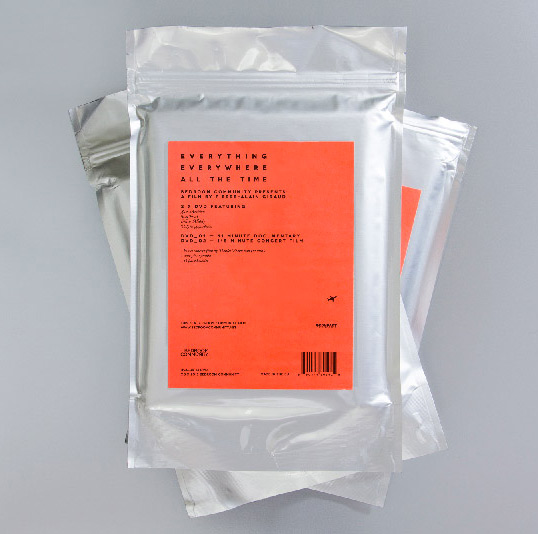 Designed by The Bakery | Country: Russia
"The Bedroom Community commissioned us to design DVD packaging for the film about the label, directed by Pierre-Alain Giraud. The camera catches Sam Amidon, Valgeir Sigurdsson, Nico Muhly, Ben Frost & their collaborators on their Whale Watching Tour, that takes place during the volcano eruption a couple of years back. It also features some insight into artist's work at Greenhouse Studios, their ethos, tour life, etc. The design is based on the idea of perpetual movement & traveling. While the vacuum-sealed package is a nod to snacks you have on the run, the typographic solution inside evolves around the idea of a compass. Set in different directions, text demands reading at various angles as though it's a map one has to navigate through."
September 1, 2013 | 2 Comments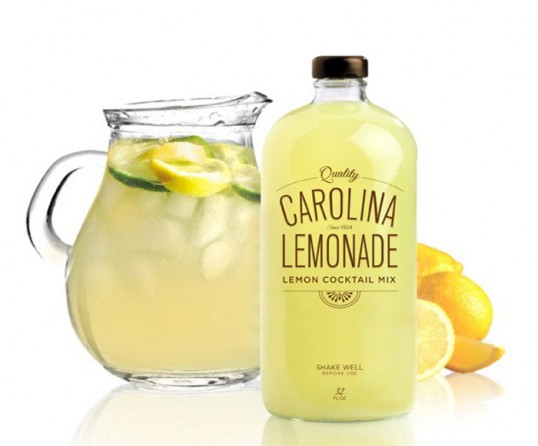 Designed by Jessica Haas | Country: United States
"This was a school assignment in Packaging 101. The project was to design a beverage of your choice and the challenge was hat you're limited to only one color. We the lack of 4 color imagery I was forced to utilize the color of the beverage itself. A few people in my class were doing juice so I moved to a more fun option, a cocktail mix which allowed me to experiment with different bottle shapes. The Boston round had a great feel to it and was calling out for typography. I decided to keep it simple and just use type but my professor felt it needed some sort of appetite appeal. I finished the assignment off with a small illustration of a lemon slice which I think really makes the piece eye catching."