October 21, 2013 | 4 Comments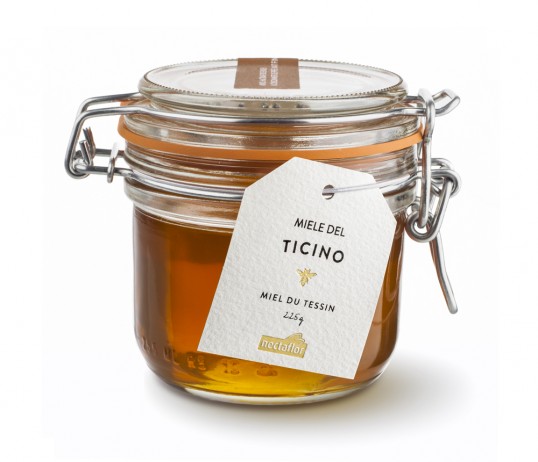 Designed by allink | Country: Switzerland
"The Swiss honey producer nectaflor launched three special exquisite products in Summer 2013 – Honey from three different regions in Switzerland: Ticino, Ostschweizer and Jura Suisse. Due to the regional limitation the delicious honey sorts are only available in small quantities, which leads to a high exclusivity.
allink created a packaging that focuses on the honey per se in order to fulfil the valuable content. The characteristic flip-top jars ensure a clear distinction on the shelf and are complemented with a small but a lovingly created paper label. This packaging solution appears honest and authentic and highlights the values naturalness and personality."
October 21, 2013 | No Comments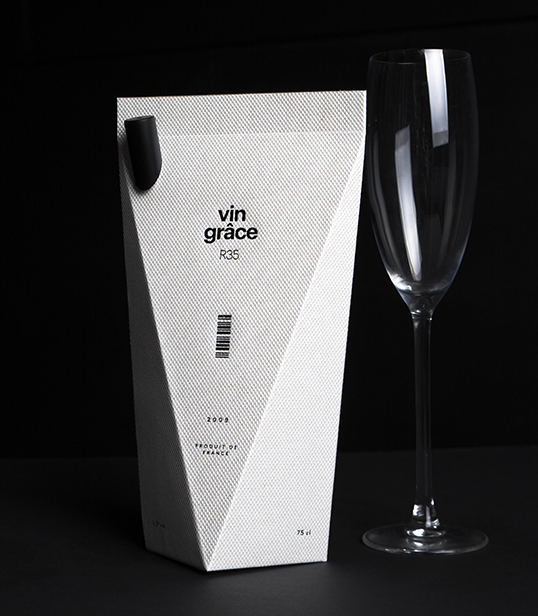 Designed by minimalist | Country: South Korea
"Wine used to be one of the most expensive liquors in some countries a few decades ago. Now it has become so affordable that we can even enjoy wine with a few dollars.
Unlike its popularity, we personally thought the way wine is consumed is and its culture on the table are a bit inconvenient.
vin grâce is a new solution, introducing the whole new wine culture to the market. Paper-made container is far more lighter than a glass bottle, not to mention easier to carry, cheaper to produce and of course not fragile."
October 20, 2013 | 3 Comments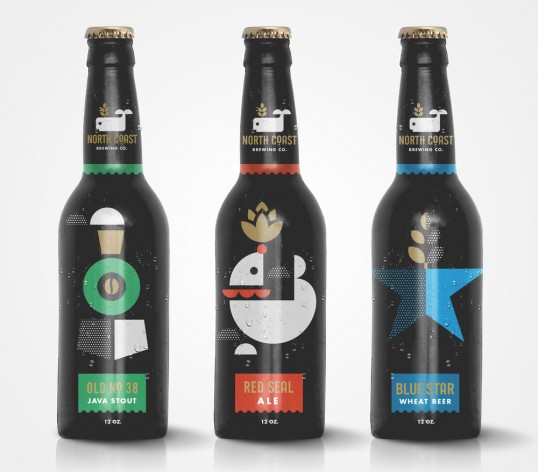 Designed by Taylor Goad | Country: United States
Conceptual work from Philly based designer Taylor Goad.
"What's great about Northcoast's beers is that they only use the necessary amount premium, high-quality ingredients. I wanted the design to reflect that by stripping everything down to basic, geometric shapes."
October 20, 2013 | 1 Comment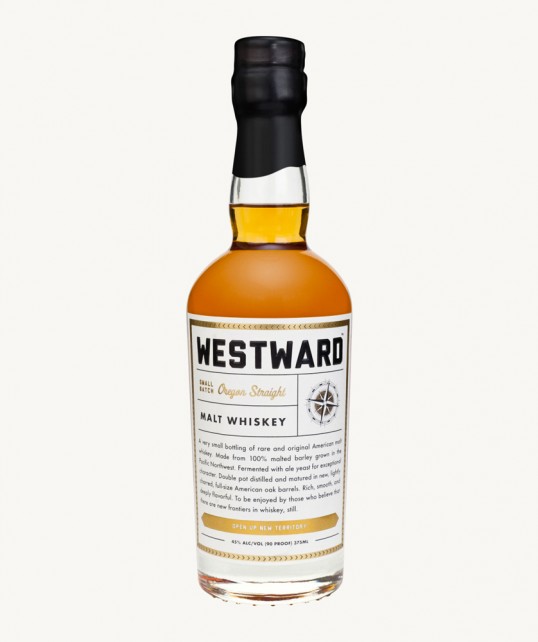 Designed by Namesake | Country: United States
"Westward Whiskey is a very small bottling of rare and original American malt whiskey, distilled and bottled by House Spirits Distillery in Portland, Oregon. Made from 100% malted barley grown in the Pacific Northwest, Westward is fermented with ale yeast for exceptional character, and double pot distilled and matured in two-char American oak barrels.
The visual language was designed to reflect Westward's original take on a traditional and well-respected spirit, and to further establish Westward as a premier offering. Each element of the label was developed with this focus in mind. The branding salutes Westward's exploratory approach to making whiskey while the smaller sized bottle emphasizes the specialty of the spirit in hand. Details like beveled embossing, black and gold foil, and a wax seal closure were used to encourage the tactile experience of enjoying whiskey."
October 16, 2013 | No Comments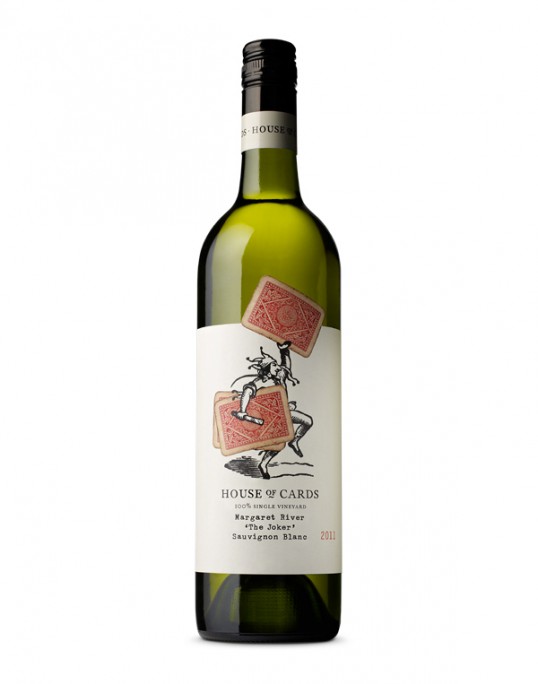 Designed by The Collective | Country: Australia
"When thinking of a name for their brand, winemakers Liz and Travis Wray decided that winemaking really was a bit of a gamble. Despite their vineyard being in a prime spot in Margaret River, every vintage Liz and Travis felt they always had to deal with "what nature played them": hence the name House of Cards.
With the winning combination of great wine, a fantastic brief and a lovely client, this was a really enjoyable project from beginning to end. Liz wrote: "We have had such amazing feedback… thank you for working so hard to produce a label that has captured our personalities and our brief perfectly."
We have worked on a number of product ranges for House of Cards Wines over the past few years."
October 16, 2013 | 2 Comments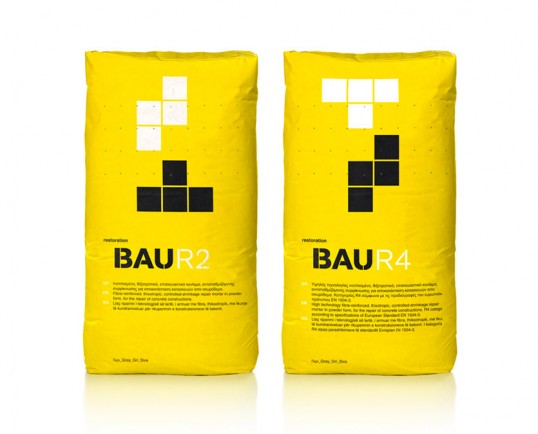 Designed by mousegraphics | Country: Greece
"The Briefing (In Brief): We have a series of materials related to construction and building. The brand's name translates as "construction". We want a packaging which will convey this in a simple, modern, distinctive way.
The target consumer: Professionals in building, and common people who have simple construction works as a hobby.
The design: We focused on the idea of construction and used Tetris game as our reference platform. The highly successful tile – matching puzzle video game, was launched in the 80's and is based on the random sequence of Tetriminos (color shapes composed of four square blocks each) which fall down the playing field – the "well" or "matrix" – to form specific structures. If it is true that play is at the base of every creative activity and if we all share building-with-cubes childhood memories, we designed the BAU packaging as a fun way to bring the "matrix" to adult realities."