March 24, 2014 | 2 Comments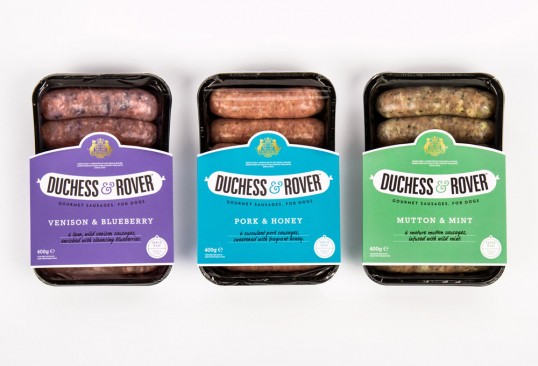 Designed by Robot Food | Country: United Kingdom
"Raw meat for dogs is a growing trend. It's the most natural way for dogs to get the fresh goodness they need and in answer to the rising demand, a whole new category has emerged. But however tasty it is for pets, there's no denying how unpleasant raw meat can be for owners.
Robot Food, the UK-based branding, packaging and new product development specialist, recognised the opportunity to offer dog owners a more appealing alternative. Instead of trays of frankly yucky product that's off-putting to handle, Robot Food came up with 'Duchess and Rover, gourmet sausages for dogs'. Working closely with a Yorkshire meat producer, the creative team developed the proposition, name, branding and packaging."
March 19, 2014 | 1 Comment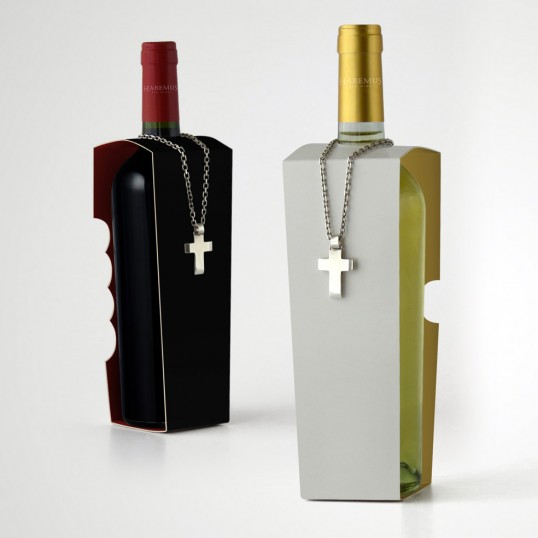 Designed by La Croqueta Estudio | Country: Argentina
"A project that pays homage to the first South American Pope in history. From Argentina, the birthplace of Pope Francisco, a wine designed in two varieties (Malbec and Chardonnay) represents the transformation of Jorge Bergoglio (Cardinal) to Pope Francisco."
March 19, 2014 | 2 Comments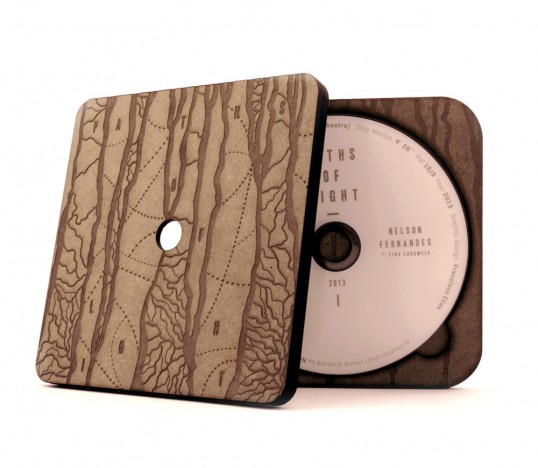 Designed by Franciso Elias | Country: Portugal
"The wooden box contains a short animation entirely designed by Zina Caramelo during 2013. This animation was developed over a period of 9 months through a long process of creating versus destruction. The medium used was a single wooden plank on which reinvented/unrolled all visual and poetic discourse, using multiple techniques. This life cycle ended up in a box, whose construction involved two distinct phases: one mechanical and other manual.  The first stage – mechanical , involves the cutting and laser printing (1 hour and a 30 minutes), getting 6 different pieces. The second and last stage — the manual one, passed by the processing of collage techniques of the 6 pieces, drying (2 days) and sandpaper finish (30 minutes) to create the final drive. Each box is unique."
March 18, 2014 | 1 Comment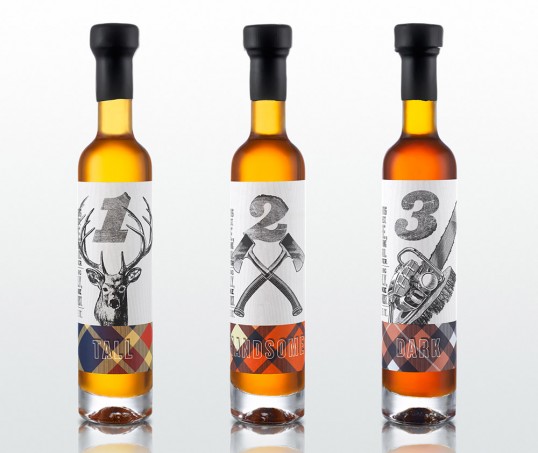 Designed by Goods & Services | Country: Canada
"For their 2013 client holiday gift, Goods & Services and Flash Reproductions decided to make the season a little sweeter by treating recipients to a flight of three different grades of maple syrup.
Following their mandate of giving handcrafted products from local producers, Goods & Services sourced the syrup from Matthews Maple Syrup, a family-owned farm in Powassan, Ontario. Ranging from light to medium to amber, each of the syrups was custom bottled and labelled with names that reflect an aspect of Canadiana: light like the song of a voyageur (light), smooth like the shot of a hockey player (medium), and strong like the arms of a lumberjack (amber)."
March 18, 2014 | 1 Comment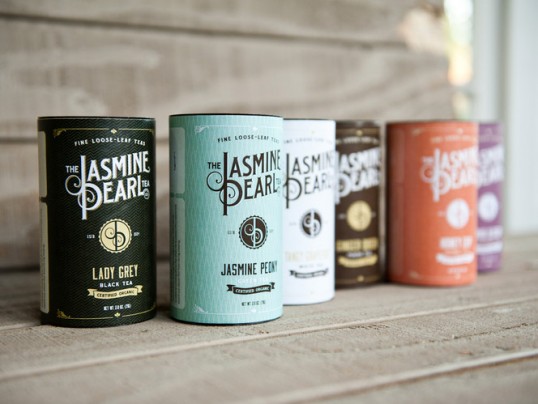 Designed by Relevant Studios | Country: United States
"Jasmine Pearl Tea Co. specializes in importing and handcrafting specialty loose-leaf tea blends in Portland, Oregon. Their re-designed packaging positions them as a premium, yet approachable tea company. The loose-leaf tea packaging utilizes eco-canisters, which are composed of recycled paper bodies, recyclable lids and compostable inner bags manufactured in Portland."
March 17, 2014 | 6 Comments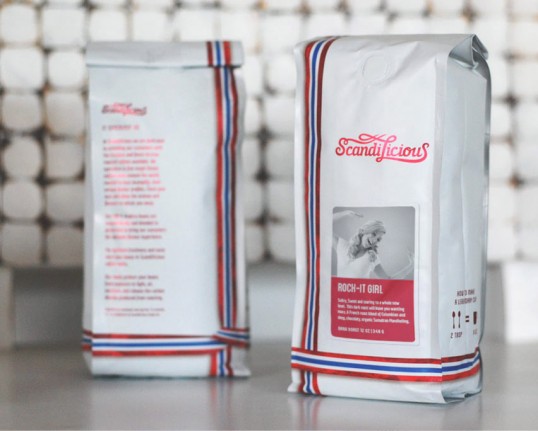 Designed by Paone Creative | Country: Canada
"No bakery experience is complete without wafting aromas of fresh brewed coffee. Paone Creative was happy to create a unique and versatile coffee bag. The bag had to amplify the visuals established for this Vancouver restaurant branding project. A ribbon pattern was made using the colours of the Scandinavian flag. The ribbon wraps around the bag just like a parcel or a gift – it's all wrapped up and ready for you to give. Scandilicious sells specialty blends of coffee in small batches. For economical purposes the bag was designed to be generic and a sticker is used to identify with the different bean types."
March 12, 2014 | 1 Comment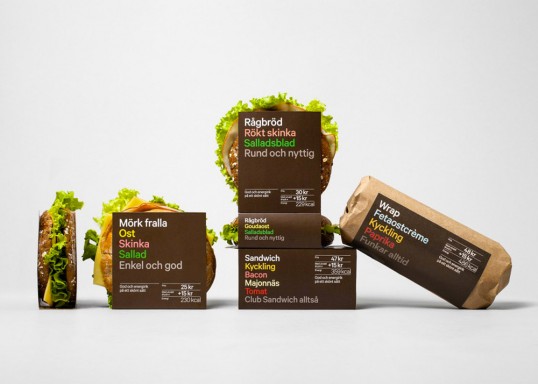 Designed by BVD | Country: Sweden
"More and more we choose a quick sandwich, wrap or salad for lunch. But if you are in a hurry, it can be dif­fi­cult to see what is hid­den in the pack­ag­ing and tricky to find what you are look­ing for. Is the food fresh? Is it healthy? With new pack­ag­ing 7-Eleven and Press­byrån in Swe­den want to enhance their fast food range."
March 12, 2014 | No Comments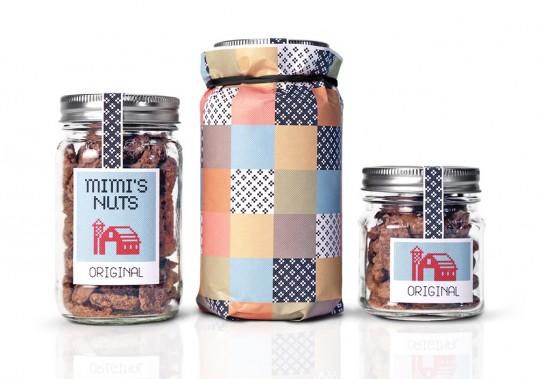 Designed by Drew Watts | Country: United States
"Mimi's Nuts is a small company that produces and sells many flavors of pecans. We developed a stitched motif to emphasize the hand made qualities of the product. We then chose to draw attention to the large and ever-changing variety of nuts by developing an icon system for all the individual flavors. A minimalistic approach to the label design allows for the focus to be on the icons which in essence is the Mimi's Nuts brand."
March 11, 2014 | 8 Comments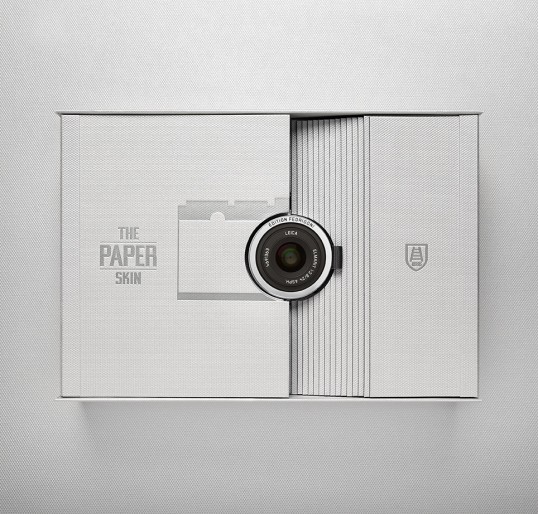 Designed by Geometry Global | Country: Germany
"A piece of paper merges an extraordinary packaging concept and an exceptional product
into one. Sold in Fedrigoni showrooms only, the limited Edition of Leica Cameras is wrapped so intimately by fine paper, the "unboxing" reminds of a paper sample book and turns into a Fedrigoni brand experience. Finally, the paper also replaces the cameras traditional leather banderole and becomes an integral part of it and not just its packaging."
March 11, 2014 | 1 Comment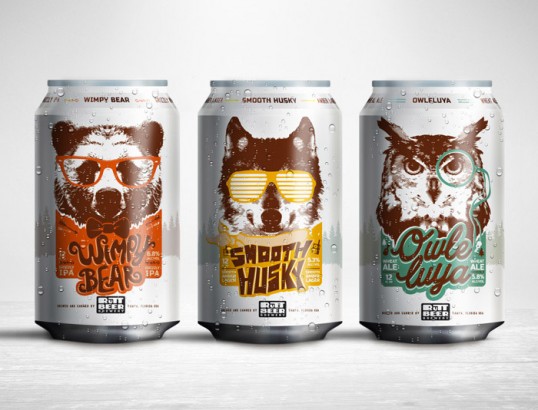 Designed by StudioMax Design | Country: United States
"RuTT Beer Brewery is a small company from the Tampa Bay Area born with a passion for craft beers. We produce Gluten Free specialty beers rich in flavor, aroma and personality."