April 30, 2014 | 1 Comment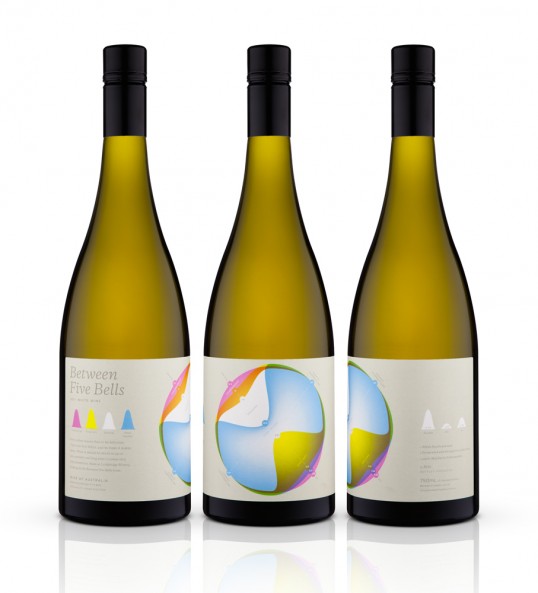 Designed by Nicholas Felton | Country: United States
"The labels we use for our wines are based on the data behind the wine itself; what it is made of, how it is made, the finished chemistry, etc. We approached Nicholas Felton to implement this concept in an original way. You can read more about the philosophy and reasoning here."
April 29, 2014 | No Comments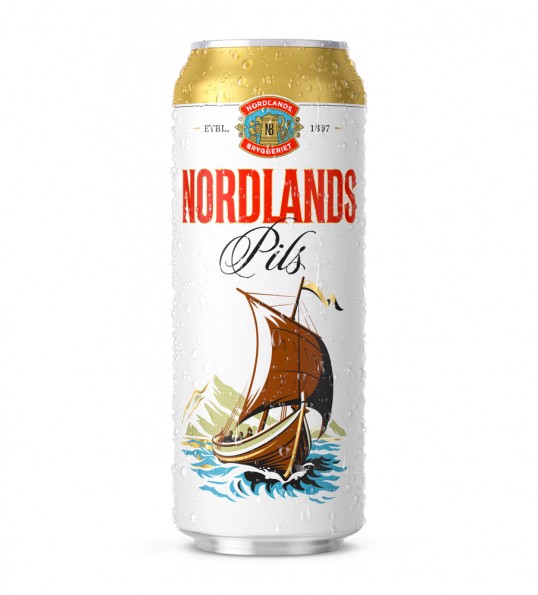 Designed by Strømme Throndsen Design | Country: Norway
"Ringnes is Norway's largest brewer and part of the Carlsberg Group. Strømme Throndsen Design has redesigned their Nordlands Pils, a regional Northern Norwegian beer with a history dating back to the 19th century, that looked to establish a more contemporary interpretation of their heritage.
All the original elements have been kept but have been redrawn and hand lettered with a retrospecitive appreciation for detail and craft, and the iconic Nordlands boat has been given more contrast and dynamism to stand out in the shelves.
The redesign clearly provides the beer with a high quality and brand sensitive revision of the established local pilsner."
April 29, 2014 | No Comments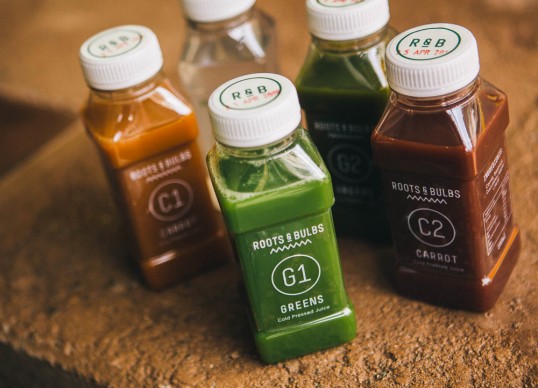 Designed by Robot Food | Country: United Kingdom
"Juicing has taken the UK by storm and new company, Roots & Bulbs, has responded with London's first cold pressed juice bar. Their first shop recently opened on Thayer Street (off Marylebone High Street) with branding and packaging by renowned branding agency, Robot Food.
Stories of celebrity juice diets and the health benefits of juicing are widespread, and with John Lewis reporting a 1000% increase in sales of juicers from 2012 to 2013, it seems juicing is here to stay."
April 25, 2014 | 2 Comments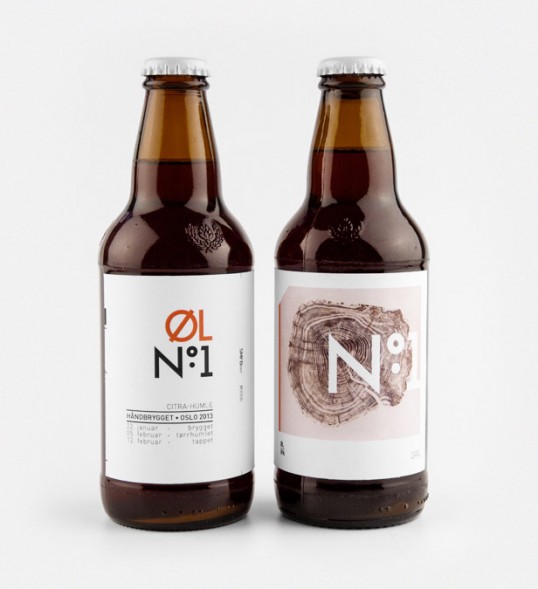 Designed by Nicklas Hellborg | Country: Norway
"What would one of Norway's leading advertising agencies be without it's own homemade beer? Well, thirsty is probably one of the things so we decided to brew our very own IPA beer at our office in Oslo to treat both our clients and our selves with."
April 24, 2014 | 1 Comment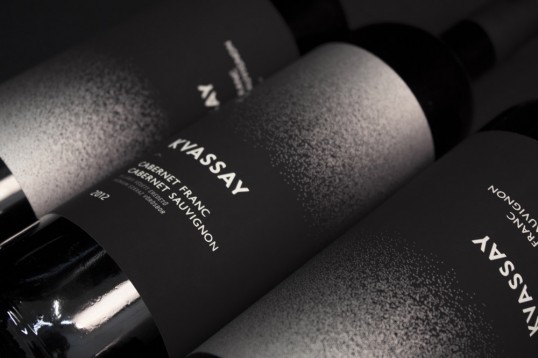 Designed by Eszter Misztarka | Country: Hungary
"The two kinds of grape, Cabernet Franc and Cabernet Sauvignon, that constitute this wine are grown in Villány, Remete-dűlő (remete – hermit, dűlő – hillside ). When choosing the cave-motif as the central icon of the design, I was trying to unfold the implication of this telling place-name, namely:  the solace of a hermit. Then, this motif has been mixed with the Omega-sign, commonly known as the symbol of the beginning and end of all things. Another central motif of the label derives from a good observation of the wine itself: when serving genuine red wine, a so called glicerine-ring appears on the rim of the glass, creating a crown on the wine. Thus, my plan was based on this silver transition, referring to the high qualities of this wine."
April 24, 2014 | 3 Comments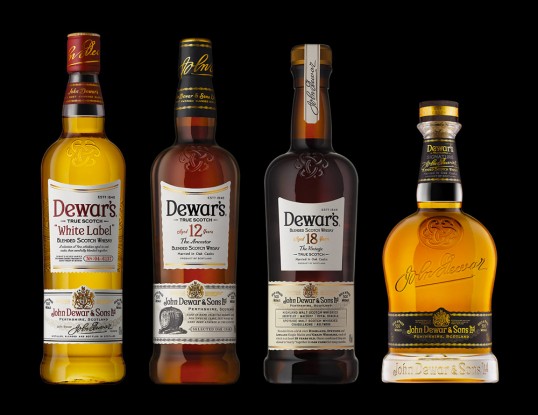 Designed by Stranger & Stranger | Country: United States
"Dewar's®, the world's most awarded blended Scotch whisky, has unveiled a new look, developed in collaboration with specialist packaging design and branding consultancy, Stranger & Stranger.
The refreshed look applies across the brand portfolio, with distinctive new shapes for each bottle in the range, new presentation gift boxes, labelling, bespoke typefaces and a visual identity all inspired by Dewar's® remarkable heritage, craft and provenance.
Ivan Bell, the packaging design group's managing director, explains, 'Working closely throughout with the Dewar's® brand team, we went on a journey back to the origins of the brand. The Dewar's® story is such a rich and authentic tapestry it made complete sense for us to incorporate this across all the packs. Using light contemporary touches we've allowed Dewar's® to wear its considerable heritage with pride, tell the real story behind this great true scotch and reinvigorate the brand."
April 23, 2014 | No Comments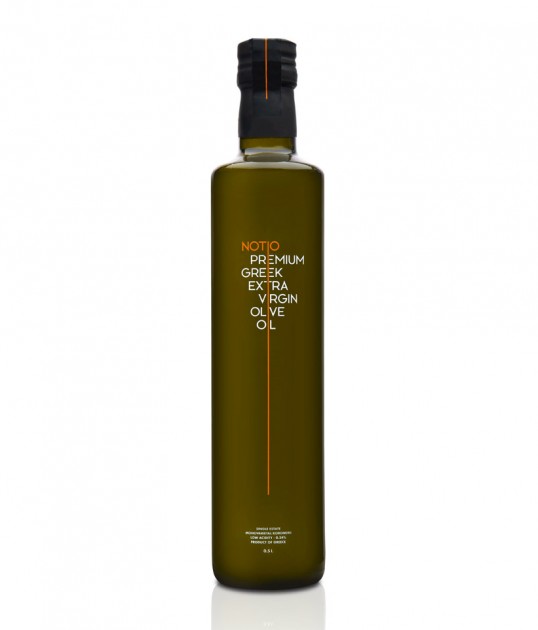 Designed by The Comeback | Country: Greece
"Notio Premium Extra virgin Olive Oil  is the first of a series of products under the same brand name, all of which are produced on an estate located at the village of Agios Floros in the Messinia region, on the south of Peloponnese in Greece.
The idea behind the design: One of the initial goals was to make clear that Notio Goods is a company that is proud of its greek and more generally, south-european roots. In the European south, people "see things slightly differently". As a result, an outsider usually gets the impression of disorder, whereas in reality it is just a matter of a different logic, a different set of rules that may not always be what he/she is used to, but ultimately work."
April 22, 2014 | No Comments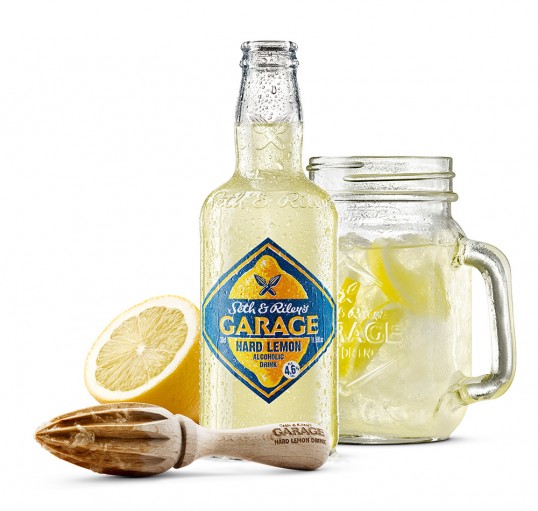 Designed by Seymourpowell | Country: United Kingdom
"Leading brand-led design and innovation company Seymourpowell is pleased to announce details of its recent collaboration with the Carlsberg Group to create a 'brand world' for the global launch of Seth & Riley's Garage Hard Lemon Drink.
Recognising the global potential of a 2012 regional initiative from Finland that capitalised upon the growing trend for sweeter tasting alcoholic beverages, Carlsberg Group turned to brand innovation specialists Seymourpowell to help them turn a single variant regional initiative into a globally relevant brand.
Conceptually, Seth & Riley's Garage Hard Lemon Drink builds on a proud heritage of traditional American 'home-made' craftsmanship, evoking the spirit of small-scale workshop innovation. The flavours and product line-up reflect this authentic and simple history."
April 21, 2014 | No Comments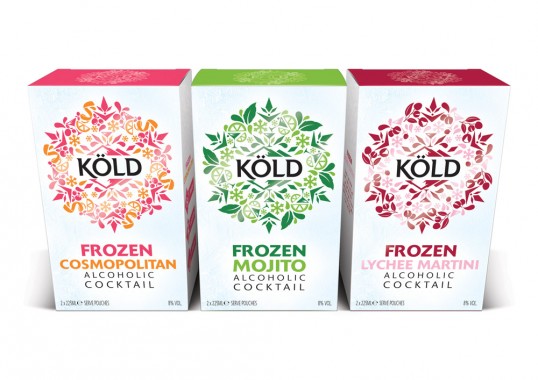 Designed by Slice Design | Country: United Kingdom
"Nick came to us with his idea of creating authentic high-quality RTD frozen cocktails and challenged us with the task of identifying a positioning, naming and packaging design for the brand.
The current competitors in the market did not emulate the flavour and quality of hand mixed cocktails. We identified a brand positioning for Köld, which focussed on the idea of sophisticated urban cool and tapped into the trend for all things Scandinavian. This allowed the brand to be clearly differentiated from the competitors who mostly focussed on fun with fruity sweet cocktails. Köld targets those who enjoy authentic cocktails and want to be able to recreate this taste experience at home. Köld cocktails are sealed into individual serve pouches which are placed in the freezer and then squeezed into your glass and served KÖLD, a perfect cocktail guaranteed every time.
As it is a frozen cocktail, we wanted something clear, pure and unique. The snowflake gave us the opportunity to create something bold and iconic for impact at fixture, whilst allowing the flexibility for individual flavour communication."
April 21, 2014 | No Comments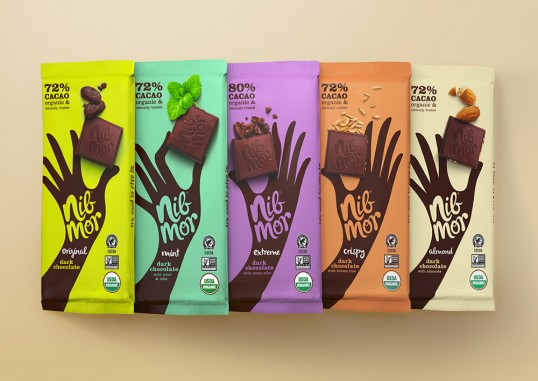 Designed by Pearlfisher | Country: United States
"Pearlfisher New York has created the new brand strategy, tone of voice, brand identity, and packaging for organic chocolate brand, NibMor.
A premium snack brand that does things differently, NibMor was founded by two nutritionists with a love for dark chocolate, eager to share the health benefits of chocolate as part of an active lifestyle. The challenge for NibMor was how to create a cohesive brand message that was enticing to consumers, expressing their healthy point of difference in a desirable way on the crowded confectionary shelf."