May 31, 2014 | No Comments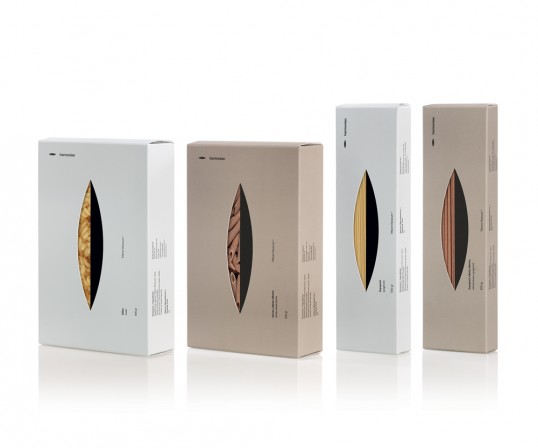 Designed by mousegraphics | Country: Greece
"Harmonian, includes a wide range of special food, from olive oil, to flour, pasta, herb infusions, and fleur de sell. What makes them unique is the fact that many of them are based on the Triticum Dicoccum variety of wheat seeds, one of the earliest domesticated, dual core crops, in the ancient world, the official favorite of the Ancient Greeks.
The briefing (in brief): "We want a packaging design which will introduce in the most definitive way a radical line of food products. They are actually more of 'food principles', as they all suggest a new, health-smart and taste-full way of life. We want the design to be equally innovative." The target consumer: Greek and foreign markets. Health conscious and demanding consumers. Products offered in specialized food shops, delicatessen stores, brand e-shop."
May 30, 2014 | No Comments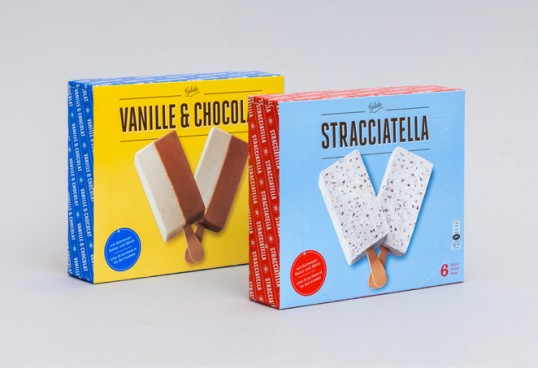 Designed by allink | Country: Switzerland
May 30, 2014 | No Comments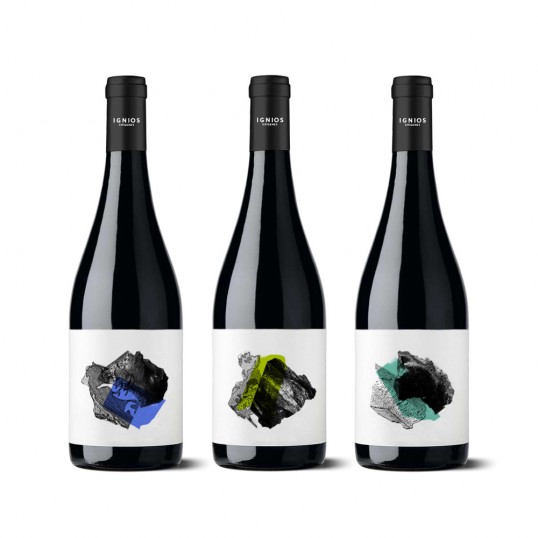 Designed by Dailos Pérez | Country: Spain
"Ignios Orígenes is a new project that adds value to the grape varieties most deeply rooted in the Canary Islands, specifically on the island of Tenerife. Volcanic nature, mineral lands and a very special climate defines the marked character of these artisan wines. This results in a powerful and daring identity, arising from a graphical expression defined by the volcano, terrain and grape variety."
May 29, 2014 | 1 Comment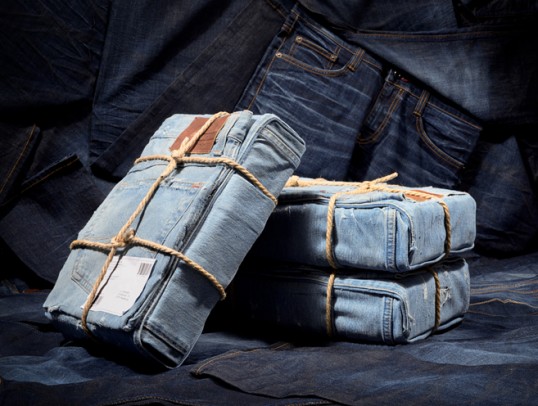 Designed by KOREFE | Country: Germany
"A limited edition denim, only available in the webshop on Worker's Day 2013. It was shipped Inside Out.
The box contained the delivery slip and the bill, the Jeans itself was the wrapping of the box. A perfect protection and a simple of toughness: MUSTANG Jeans are a true worker's gear."
May 29, 2014 | No Comments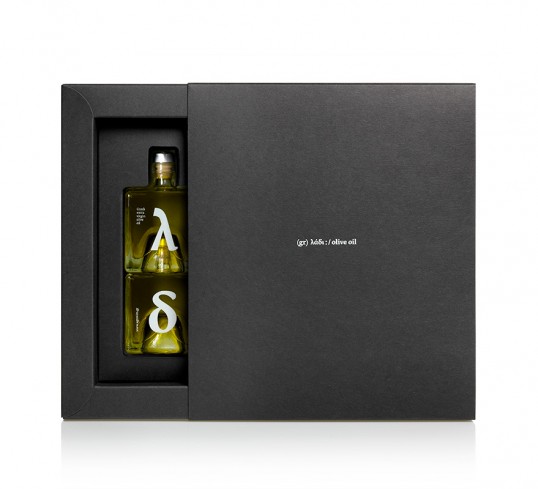 Designed by mousegraphics | Country: Greece
"The briefing (in brief):  "We need an oil gift packaging". 
 The target consumer: Travelers. People who wish to offer an example or the sense of a trip and its experience through food.
The design: Gift packaging can be the most dynamic ambassador of a certain design reality. Products are thus shared and appreciated beyond national borders as part of a cultural experience and its shared memory. Each such assignment poses a significant challenge for mousegraphics, as it has to be both about identity and practical use in a state of transit. We designed the 4 bottles packaging – combo as a 4 pieces puzzle. Each part carries one of the letters comprising the Greek word for oil (λάδι). Users can deconstruct and reconstruct it as a language game; they can become familiar with the shapes and forms of Greek language while enjoying an unusual, precious looking, albeit very practical group of oil vessels."
May 28, 2014 | No Comments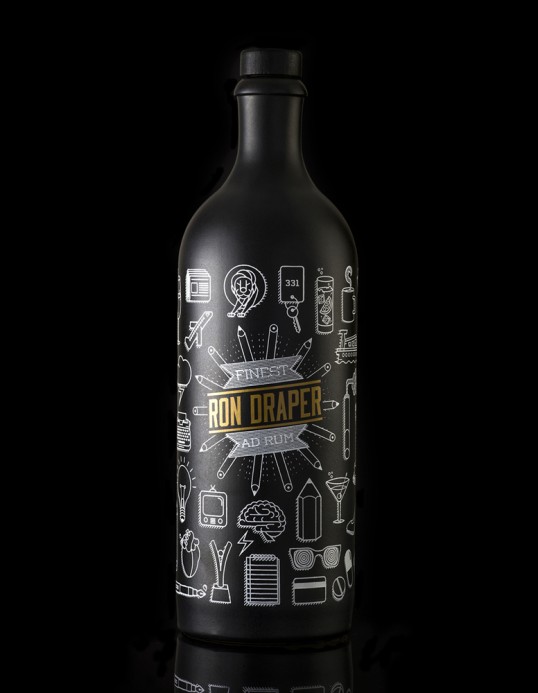 Designed by LOLA | Country: Spain
"2013 was a hard year in advertising. Bad news at lots of agencies and little reward. So, when Christmas came and the year was about to end, we wanted to make a nice gesture to our advertising colleagues: a present they could quietly enjoy, even on the worst nights.
And so Ron Draper was born. A rum ("ron" in Spanish) to remind us that even if the ideas are drying up, the clients aren't taking risks or the budgets are getting smaller, things can always be better. Because they were before. In the golden age of advertising."
May 28, 2014 | No Comments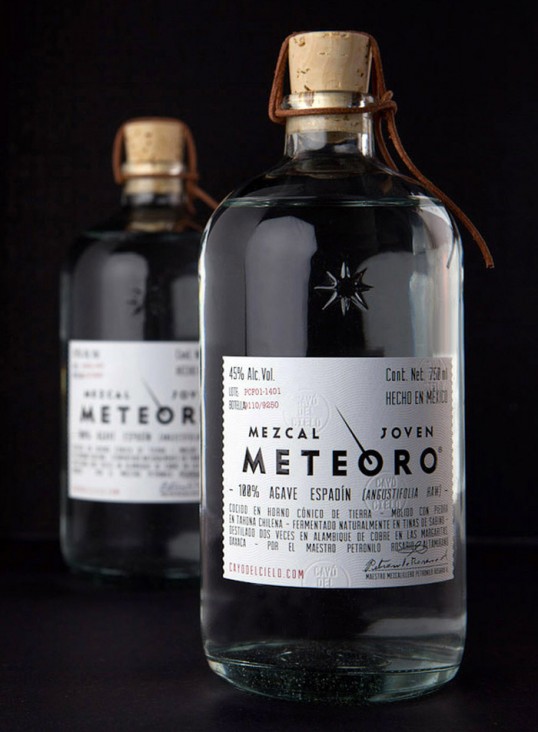 Designed by Francisco Rueda | Country: Mexico
"Local legend tells that a small incandescent rock fell near the town's mezcal maker's home, creating an ideal earthen pit oven, in which he roasted his agave hearts, and created the best mezcal in the region. "How did you do it?" They asked him. The old man simply replied: "It fell from the sky…"
May 27, 2014 | No Comments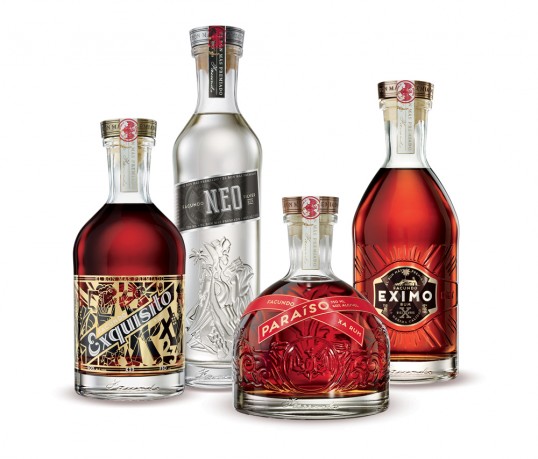 Designed by Duffy & Partners | Country: United States
"The Facundo Rum Collection is the first-ever collection of four aged sipping rums from Bacardi, each with its unique personality and craftsmanship. The Facundo Rum Collection is a tribute to Bacardi founder Don Facundo Bacardi Masso and his relentless pursuit of producing rums of unsurpassed quality and refinement. Now, with The Facundo Rum Collection, connoisseurs everywhere can share in this revered tradition as rum is elevated to an art form.
Duffy & Partners, the internationally recognized branding and design firm, designed decanter-like bottles, inspired by Cuba's Golden age of art deco. Each is custom designed as a celebration of each unique experience for the rum drinker."
May 27, 2014 | No Comments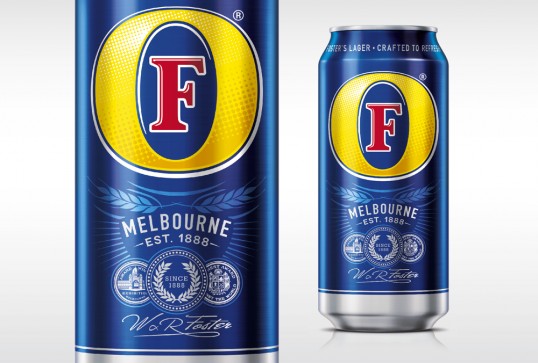 Designed by BrandMe | Country: United Kingdom
"Building on BrandMe's radical redesign of Foster's in 2010, the growing success of its Gold and Radler line extensions and the brand's 2013 crowning as number 1 UK off-trade lager, BrandMe were commissioned by brand owner HEINEKEN to reposition and redesign Foster's core proposition.
The brief was to capitalise on the 125th anniversary of the brand and assert the brand's long standing brewing heritage and product credentials, as a lager crafted in the Melbourne heat in 1888 for ultimate refreshment."
May 27, 2014 | No Comments
Designed by mousegraphics | Country: Greece
"The briefing (in brief):  We produce a good organic wine that we want to place in a highly competitive market via a strong packaging design idea.
The target consumer: Design conscious consumers ready to try a cared-for product.
The design: One of the most creative and difficult areas of packaging design is probably this of wine. In the case of Sun wines, we focused on the wine color and the ways it corresponds to particular solar phases: the deep red of a setting sun, the gold white of its mid day radiance, the pinkish rose of the early rising star. We designed the abstract time sequence of these phases on each bottle, with a sign created specifically for each variety and placed near the rim of the bottle carrying this variety. The sun, solar light is one of the most elemental, eternal ingredients of wine alchemy. Its role cannot possibly be measured or even described, but its value can be commemorated and appreciated."