May 27, 2014 | No Comments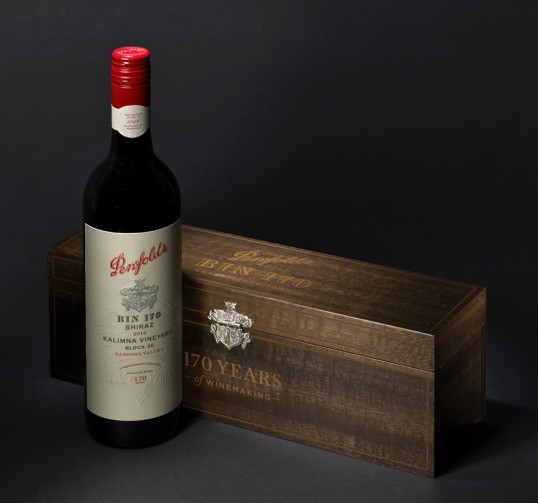 Designed by The Collective | Country: Australia
"At a launch in London this month, Penfolds unveiled its Bin 170, specially released to commemorate the iconic winery's 170th anniversary. Priced at $1,800.00 per bottle, Bin 170 is the most expensive bottled wine ever released by Penfolds. Sourced from Penfolds Kalimna Vineyard in South Australia, Bin 170 has been made from exceptional parcels of the fruit usually reserved for Grange. Released once previously in 1973, a Bin 170 is a very rare release. Of the 2010 vintage, only 5,544 bottles have been produced, which means the wine will be greatly sought after by collectors."
May 26, 2014 | No Comments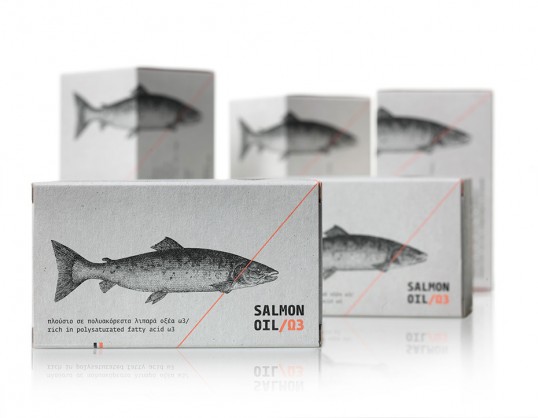 Designed by mousegraphics | Country: Greece
"The Briefing (in brief):  "This is a valuable nutrition additive. We like a packaging which will make it distinguishable in a pharmacy environment."
 The target consumer: The product is dispensed by prescription and addresses people in need of vitamin based nutrition additives
The design: We opted for a design which would include a direct and rather sober reference to the very natural source of the product, a salmon fish. We chose the iconographical approach of a fish encyclopedia of the 18th or 19th c., simple, clear typography and the devise of the orange diagonal line to connect the packages when displayed."
May 25, 2014 | 1 Comment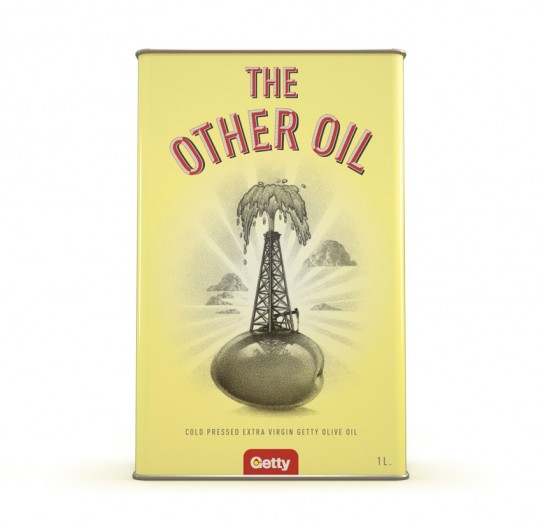 Designed by At Pace | Country: South Africa
"Our brief to create original packaging design for a new Extra Virgin Olive Oil produced by The Getty Family in South Africa and the only element to the design brief that was mandatory was to ensure that we used the "Old Oil Logo" from yesteryear. As a result the whole design began to take on a deliberately retro feel, including the choice of colour, typography etc. with illustration by Doug Powell, all done locally."
May 24, 2014 | No Comments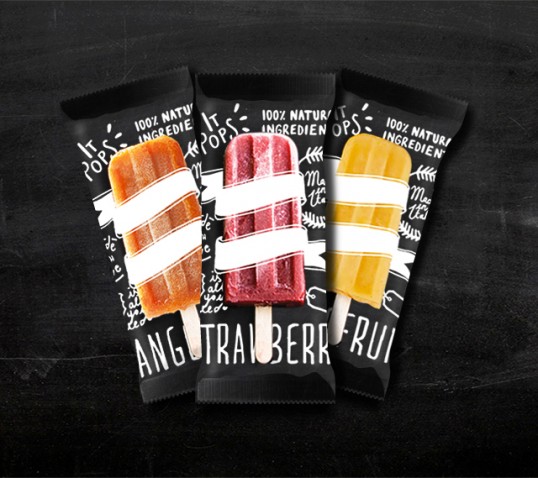 Designed by Beatrice Menis | Country: Sweden
"The goal was to communicate the tradition and the natural ingredients used for in the popsicles; this is the reason why we chose to combine handmade typography with the popsicle image. Here you can see the first three flavours but It Pops will be launching new flavours soon. At the same time we're working with the brand identity and we will be uploading soon the visual communication and the stationery. Have a sneak peak at the packaging design for now!"
May 23, 2014 | 1 Comment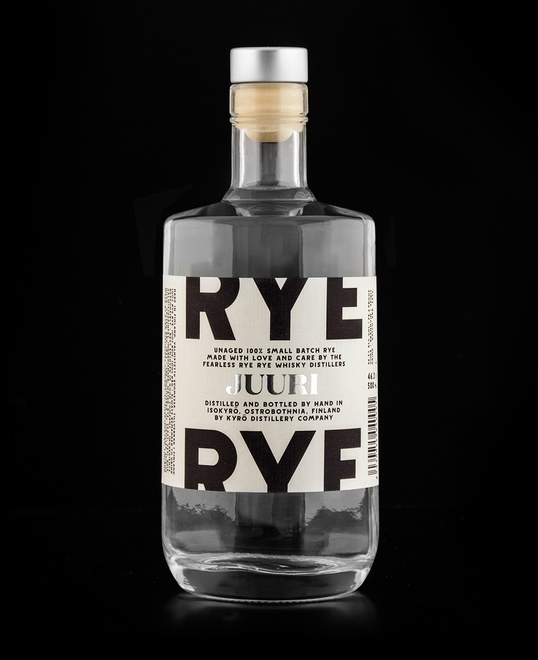 Designed by Werklig | Country: Finland
"The distillery is based in the heartlands of Finnish Ostrobothnia. The first batch of the whisky won't be available until 2017, but an initial product called Juuri (Root) is already in production to be used in cocktails. More products will be developed and made in small batch style as the production evolves. The company also has clear-cut plans for entry into the international market, aiming boldly at global metropolises such as London, Berlin, Hong Kong and Tokyo.
This sort of brand evolution meant that the identity needed stand the test of time and changes: it had to be clean, fresh and easy to use still after a couple of years when the first whiskys are matured."
May 23, 2014 | No Comments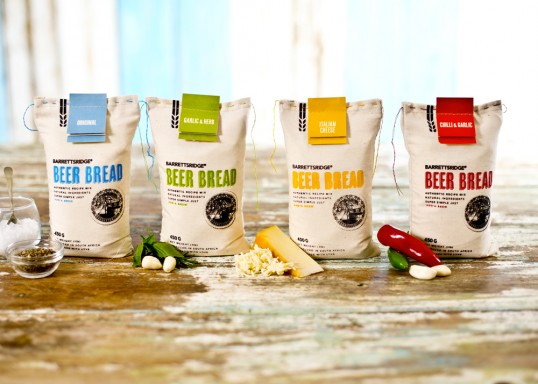 Designed by Carine Nguz | Country: DR Congo
"You like bread. You like beer. You'll love BarrettsRidge Beer Bread. What started out as one of Grandma's secret family recipes is now available to all who reckon that the time has come to end the unholy separation of beer and bread.
This product speaks for itself. Made by a real person and truly simple to prepare; it naturally looks, smells and tastes delicious. I wanted to create packaging that doesn't feel mass-produced, that evokes wholesome home-baked goodness and a fresh twist on heritage."
May 22, 2014 | 1 Comment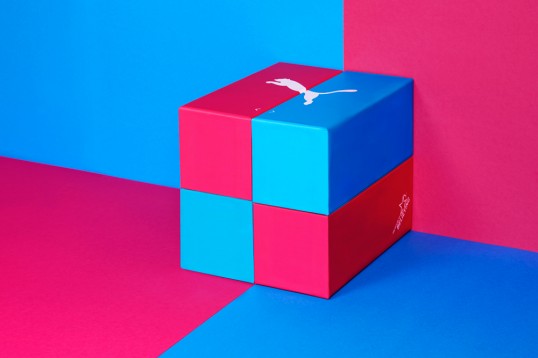 Designed by Neighbour | Country: United Kingdom
"To announce the release of the Tricks collection we designed a limited edition presentation box that was sent out to writers, bloggers and PUMA footballers.
The box is made from 4 odd-coloured compartments which house each of the boots in the collection. Concealed magnets hold the sections together creating an adaptable and playful way of holding the 4 boots."
May 22, 2014 | No Comments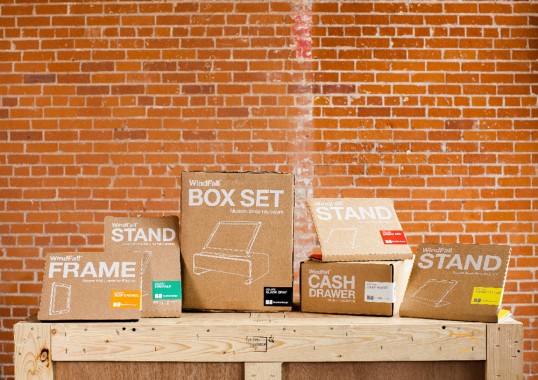 Designed by RMA | Country: United States
"We were tasked with updating existing direct to consumer packing for Heckler Design.Maintaining the brand ideals of using honest, simple and functional materials was of utmost concern. The design was created to be flexible enough to adapt the many variations of products, both color and supported device. We were able to do this using a clean one color design that's not dependent on a different package for each color or device variation. We designed labels too quickly help identify the product color and also allow for quality assurance sign offs, while adding life to the overall look."
May 22, 2014 | 1 Comment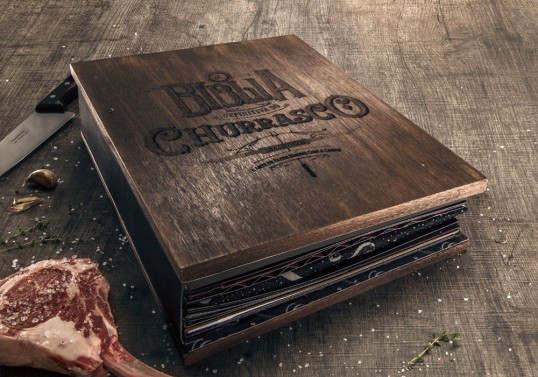 Designed by JWT Brazil | Country: Brazil
Some might argue that this doesn't classify as packaging, others will say it does. Either way, this is amazing.
"Barbecue is a major passion in Brazil. And Tramontina is the leader in kitchen supplies, with a complete line of barbecue accessories. Now, in order to increase customer loyalty, the brand has released The Bible of Barbecue.
Created by JWT Brazil, it's not only a book that shows you how to make the perfect barbecue. It actually helps the reader in doing so by offering pages that turn into barbecue utensils. There's a page made entirely of coal. A page made of salt, a sharpening page, even a wooden cover to be used as a chopping board. All of them organized in the exact order you need for cooking. And of course, there's also a page that turns into an apron. So that everything, including the reader, looks perfect down to the last little detail.
So far The Barbecue Bible has been sent to master barbecue chefs in Brazil and it will soon be available in selected bookstores."
May 20, 2014 | No Comments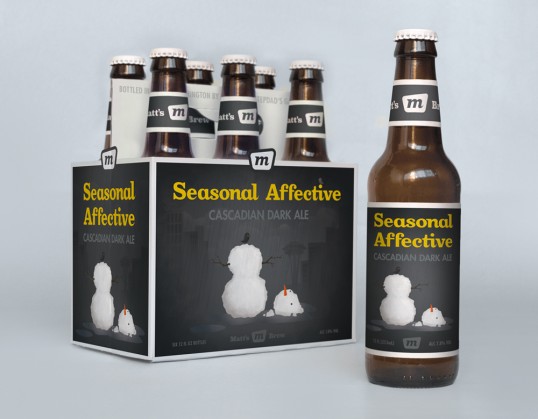 Designed by Jackson Willits | Country: United States
"Matt's Brew is just that—beer brewed by Matt Flores, a fellow Seattle-based designer. When he mentioned needing packaging for a CDA this winter, we started ideating and decided the beer should be a play on the notorious rain and darkness we experience here in the Pacific Northwest. From there, I chose to create a design and illustration that's somewhere between the classic WPA national parks posters and a New Yorker cartoon. This jaded snowman is dedicated to all the folks who spend their short daylight hours in grey and soggy concrete jungles."