June 11, 2014 | No Comments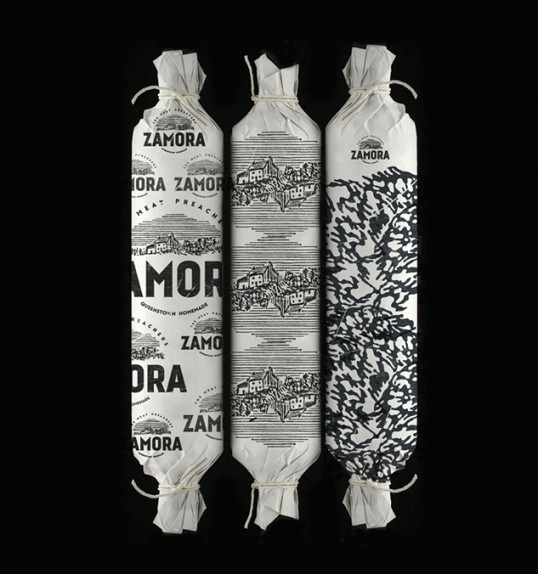 Designed by BARDO | Country: Australia
"Zamora shows its strongest side with character and commitment with the present, without ever losing sight of its traditions. 
We focus on a brand that calls us to discover their morphology. A brand that reflects the values of honesty and tradition demonstrated in caring for the manufacture of its products.
A brand that seeks to be young, but with a clear trend towards maturity."
June 11, 2014 | No Comments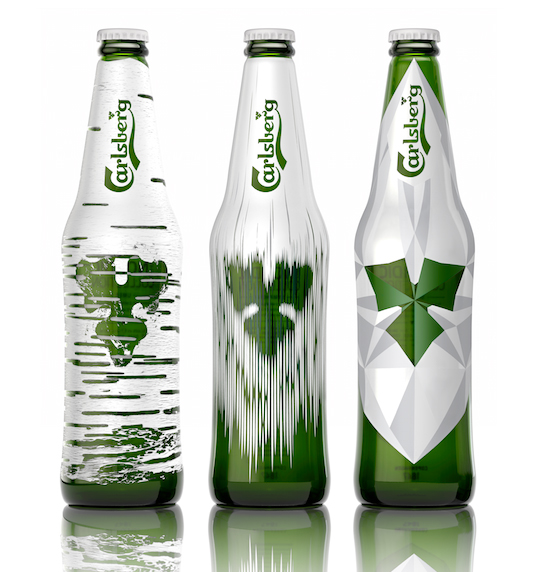 Designed by Safari Sundays | Country: United States
"Safari Sundays was challenged to design a range of bottles that celebrates the trademark Carlsberg hop leaf as well as the beer's Danish heritage. Safari Sundays looked to Nordic landscapes and industrial design as their inspiration and translated these scenes onto the classic green Carlsberg bottles. The end result is a sleek and modern styling that plays with both transparent versus opaque spaces as well as matte versus high gloss contrasts."
June 10, 2014 | No Comments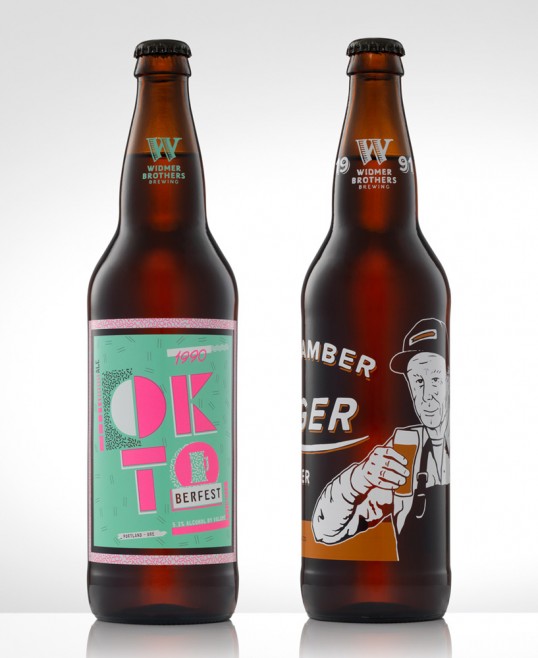 Designed by Ben Willett & Factory North | Country: United States
"Ben Willett, Oktoberfest: "The inspiration for this label comes from the constructivist and Bauhaus design movements of Germany, with a heavy layer of Zach Morris on top of that." 
Tyler Segal (Factory North), Ray's Amber Lager: "I was inspired by the classic look of sign painters' hand-done lettering. I wanted to feature the Brothers' dad Ray on the label since the beer was brewed for him. I illustrated him using an old photograph I was given. A simplistic, two-color design using white and amber evokes feelings of nostalgia."
June 10, 2014 | 2 Comments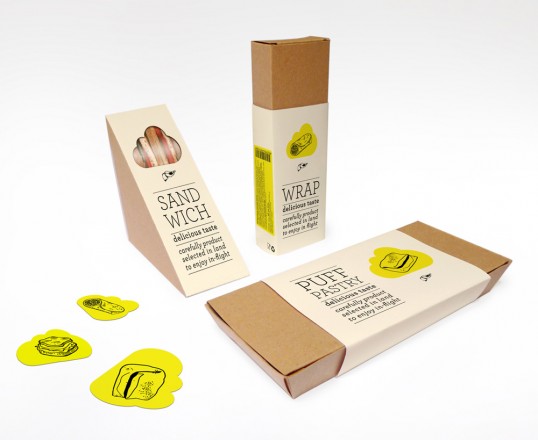 Designed by Antonio Dominguez | Country: Spain
"The leading European in-flight catering company's goal was to create an unbranded packaging to communicate an ecological and healthy product to introduce in the Scandinavian air market. The packaging design consists in cardboard boxes with transparent windows and simple paper bands to confer unity. Clouds can be removable from de paper bands to show the product inside."
June 9, 2014 | No Comments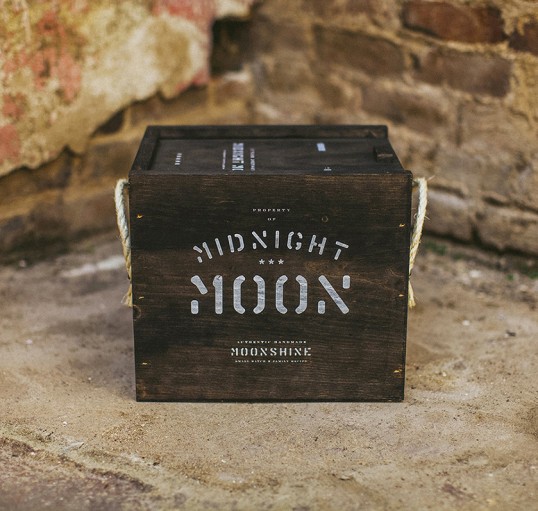 Designed by Device Creative Collaborative | Country: United States
"Piedmont Distillers sponsored music events throughout the summer. They asked us to create a gift for the musicians on the tour. Our main focus? Entertain and educate these guys on Midnight Moon moonshine, while keeping the design true to the roots of this great tasting spirit.
Recipients opened a wooden, screen printed box, inspired by old moonshiner crates, to find a card welcoming them to enjoy the Midnight Moon experience. Musicians were then greeted with an overview and history of the brand, along with cocktail recipes and "The Great Boredom Bust" activity book, designed to share details about the product and keep them entertained. (when the groupies weren't around) Underneath, they found three individually wrapped jars of Midnight Moon, along with branded cups for enjoying the shine."
June 9, 2014 | 1 Comment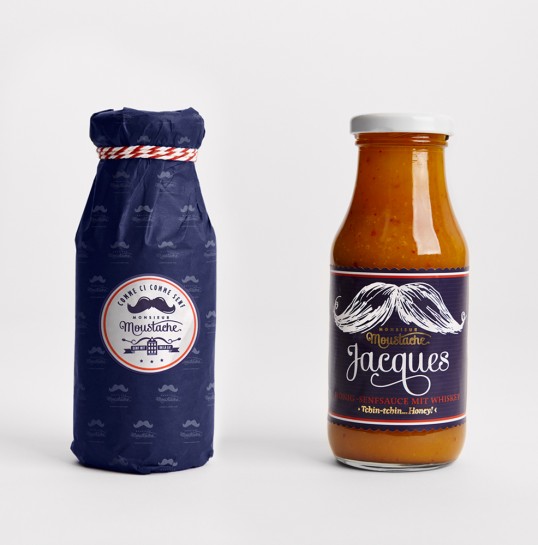 Designed by Studio Chapeaux | Country: Germany
"For more than 3000 years, mustard has been cherished as a sophisticated complement to the finest dishes, conquering the world's most illustrious dining tables. To bring to life recipes from across the mustard spectrum we have created a range of moustachioed connisseurs. Each expresses the character of a particular mustard through their moustache.
They are the grande monsieurs moustache."
June 8, 2014 | No Comments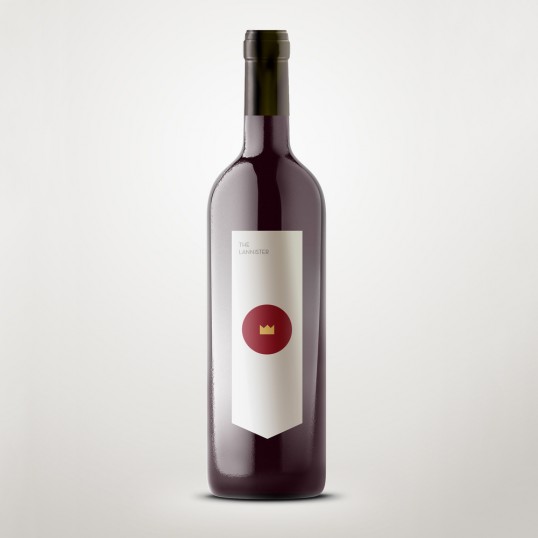 Designed by Common Ventures | Country: Australia
"Game of Thrones goes well with two things: screaming and wine.
It's hard to sell screaming – so we've created and designed 12 different wine bottles, each based on a different house from Westeros. Pre-order a case at thewinesofwesteros.com."
June 8, 2014 | No Comments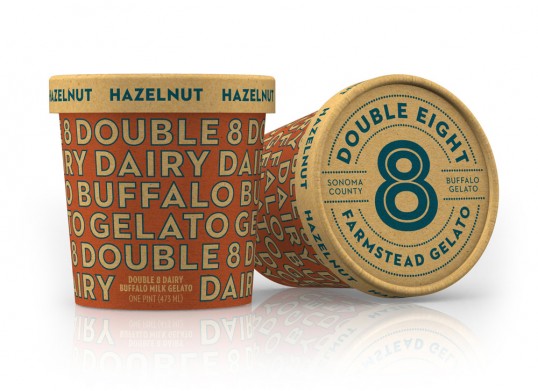 Designed by Cult Partners | Country: United States
"Water buffalo milk might seem like an esoteric ingredient to most, but in fact this milk is one of the richest, creamiest milks on the planet. Italians have milked buffalo for centuries to make cheeses like mozzarella di bufala. Double 8 Dairy decided to capitalize on the richness of the milk to create amazingly creamy farmstead gelato. The packaging captures this pioneering spirit by creating an unique aesthetic for ultra-premium ice creams and gelatos.  Positioned to stand out amongst other products in the high-end specialty food retailer, the design solution uses only color and repetitive typographic elements to create a bold and sophisticated branding statement. The end result is a package that exudes modernism, yet pays homage to the Italian heritage of the product itself"
June 6, 2014 | 1 Comment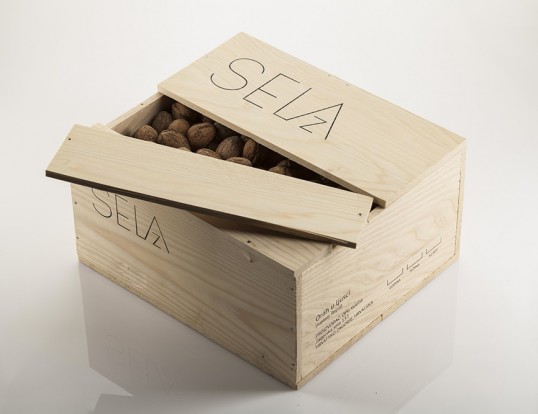 Designed by Bruketa&Zinic OM | Country: Croatia
"SELA Z is a brand from the Vukina Family Farm in Krapina-Zagorje County that needed a visual identity and packaging for the walnuts grown on the farm. The design was created by Bruketa&Zinic OM."
June 6, 2014 | No Comments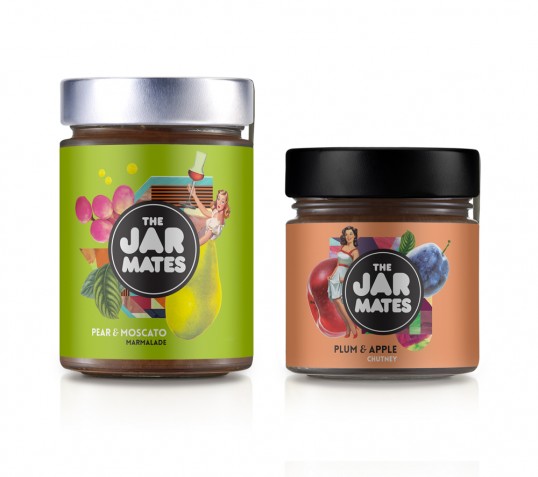 Designed by 2yolk | Country: Greece
"A low-volume producer of Greek delicatessen products entrusted us with the creation of their brand of marmalade and chutney for limited distribution in Greece, with a view to overseas marketing in the near future.
The unexpected marrying of two different but similarly packaged products, each of which is made in seven different recipes, was enough for us. THE JARMATES was an obvious choice of name. Tasting them all was yet another matter: a real trip! And it was just this that we were inspired to illustrate: a myriad collection of fruit, a kaleidoscope of flower blossoms, punk style pin-up girls, angular shapes, bright colours. All brought together in a collage to show you what you might see if you close your eyes just for a second as you taste the ultimate natural high: fragrant Greek fruits, and wines produced on Greek soil!"