October 31, 2014 | 2 Comments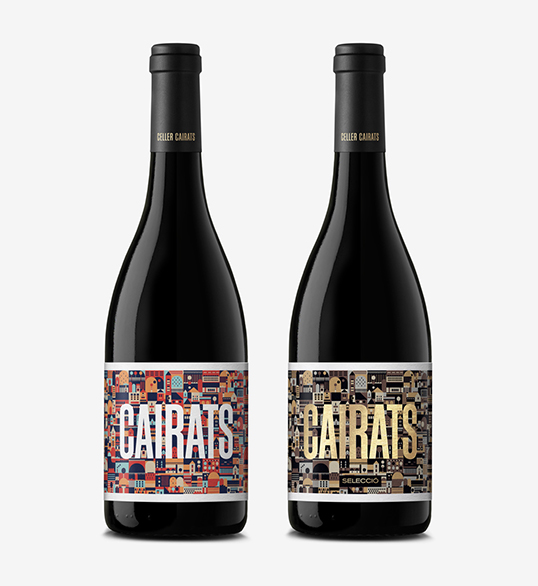 Designed by Dorian | Country: Spain
"Celler Cairats is a young catalan winery that started in 2010. Their vineyards are located in Darmós y Els Guiamets, two villages in the region of Priorat that treasure centuries of tradition in vine growing. The image created for their two wines has focused on highlighting the young nature of the winery, representing the rural environment that surrounds the winery and vineyards in very fresh and attractive way."
October 22, 2014 | No Comments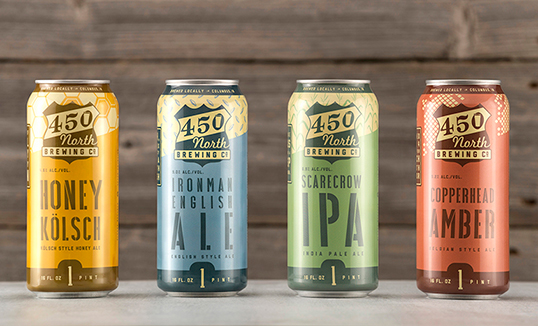 Designed by CODO Design | Country: United States
"We first met Dave and his sons back in 2012 when we helped to brand 450 North Brewing Co. That first project was foundational, ending with a visual identity system.
Earlier this year, we were excited when Dave called to have us design packaging for their 4 house beers; Scarecrow IPA, Copperhead Amber, Ironman English Ale, and Honey Kölsch. We got to dig back into the same Indiana farm aesthetics we explored initially and developed a fun package design system that they can grow into as they continue adding seasonals and specialty beers."
October 20, 2014 | 2 Comments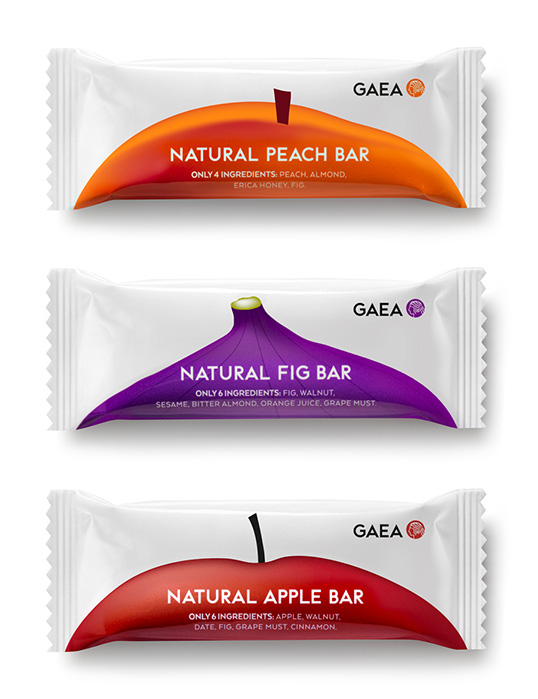 Designed by mousegraphics | Country: Greece
"The riefing (in brief): We would like to renew packaging for our fruit bars in order to claim a better position in the market.
The target consumer: Modern consumers in the international market. Mostly young to adults, busy and health conscious people.
The design: We studied the relevant market carefully and discovered that fruit bar packaging is dominated by the same aesthetic: small surfaces busy with information, colors and naturalistic details to the end that the product look misses the point of the very simplicity and practicality that lies in the product's making. Our client, Gaea, has a reputation for natural practices and the use of pure ingredients. We decided to place all focus on relating this fact to the consumers in a strikingly minimal way. For both the individual and multiple bar packages we cleared the front and laid a crispy white surface. Each fruit taste (peach, fig, apple) is conveyed by a domineering close up of the fruit (on the bar) and its full shape (on the box). The fruit image has a distinctly sharp character and the effect of a 3D experience."
October 20, 2014 | 24 Comments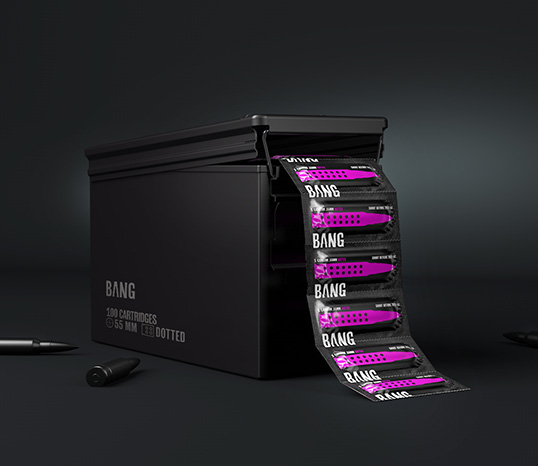 Designed by Wunderbar | Country: Russia
"We created a condom brand BANG and a package design for it. Our challenge was to create the true men's condoms. We wanted men to feel like real warriors when they buy them. Condoms are their bullets, packages are their clips and sex is their battlefield."
October 19, 2014 | No Comments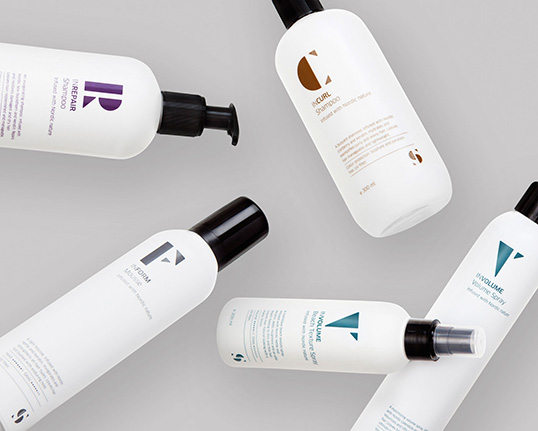 Designed by AplusM | Country: Sweden
"INSHAPE is a professional hair care label that infuses the very best ingredients that the Nordic nature has to offer. The brief was to create a visual identity for INSHAPE and a packaging design concept for the product series: INCURL, INFORM, INREPAIR and INVOLUME. The main elements of the identity are letterforms created from simple shapes. The idea is to help the customer easily identify the product suited to their individual need. The overall impression is confident, clean and timeless."
October 19, 2014 | 6 Comments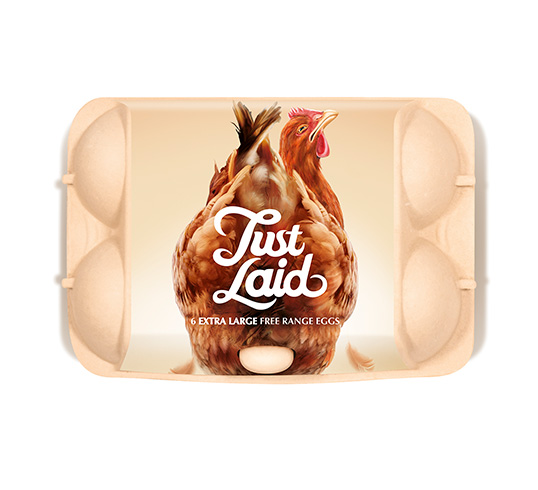 Designed by Springetts Brand Design Consultants | Country: united Kingdom
"Brief: We were asked to develop concepts that explored hypothetical positionings for how eggs could better satisfy or respond to consumer needs.  One of the many thoughts we had was how this commodity category could respond better to concerns related to CSR issues such as food miles and related freshness.  We were intrigued by the notion that, while early adopters of CSR issues find it easy to support a cause, it is harder to convert mass-market consumers unless there is something in it for them – such as supporting locally laid eggs.
Solution: Our solution was to emphasise the benefit of locally laid eggs to consumers through a cheeky brand name that reinforces the idea of freshly laid eggs straight from the hen.  The creative execution is a selection of playful caricatures of hens laying eggs with three different poses/expressions for each of the three variants."
October 19, 2014 | 1 Comment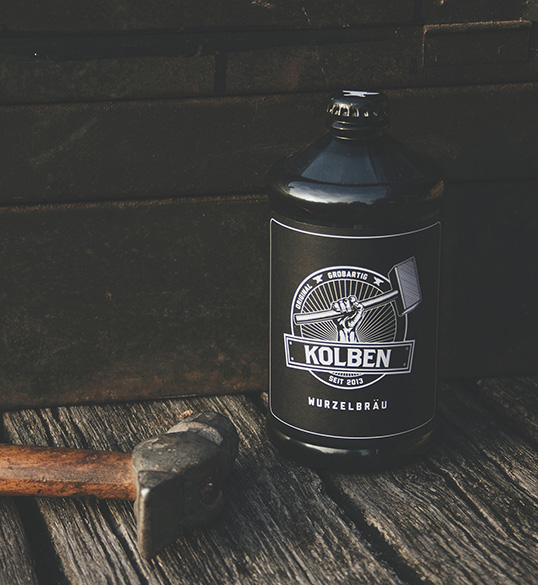 Designed by Marcel Messner | Country: Germany
"Honest, authentic, strong – that's KOLBEN, a real beer for real men. It's the perfect refreshment after you spent a whole day in the forest chopping wood for your fireplace.
In this student project of the masters-program Packaging, Design & Marketing at Stuttgart Media University in Germany the task was to create a unique beverage brand including marketing, packaging and graphic design. From the earliest concepts to the production of the bottles and secondary packaging, we produced everything in-house at the University."
October 10, 2014 | 3 Comments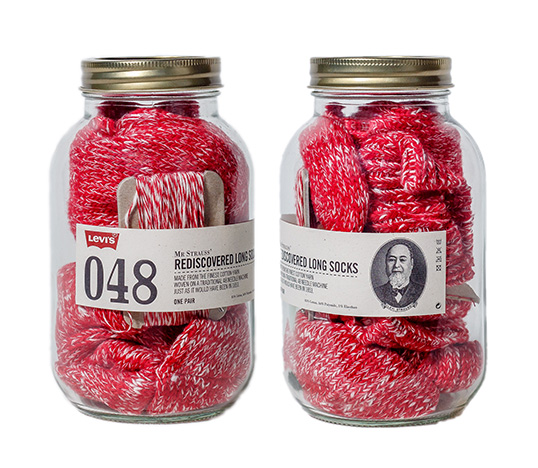 Designed by Mad Projects | Country: Unites States
"To launch Levi's Basics, the brand's new line of men's socks, t-shirts and underwear, Mad Projects (the licensee behind the brand) knew they had to think outside of the traditional 3-pack of briefs. With a product that stands out for its traditional denim elements, they wanted a package that was both aesthetically pleasing and functional. Each package of the 3 Series line is designed to be a keepsake, a memento and used for more than just holding boxers on store shelves.
The 200 series box is designed as a working match strike.
The 300 series is a resealable Tyvek bag, perfect for keeping coffee grounds fresh.
And the 400 series is made of authentic wood paneling."
October 10, 2014 | No Comments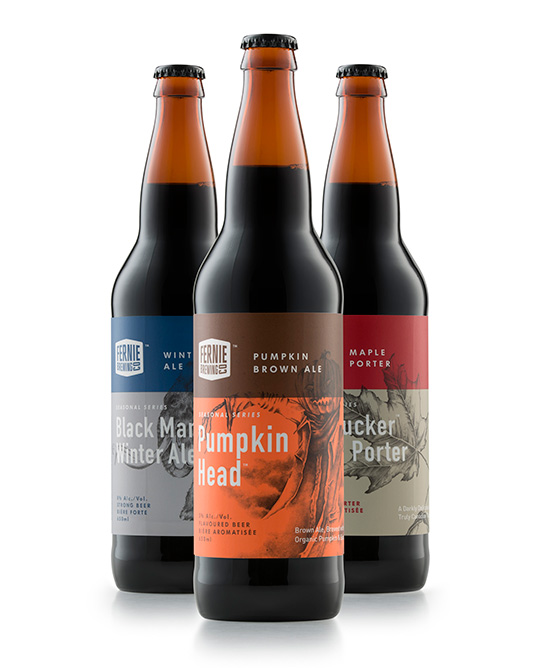 Designed by Also Known As | Country: Canada
"The client and project overview: Fernie Brewing Co. is an award winning craft brewery located in the heart of the Kootenays. If you have every been to Fernie, you know the place is awe inspiring – and so is the team at Fernie and the great craft beer they make. They came to us with a big challenge: Re-invent our full line up of craft beer packaging but still keep the essence of the brand in tact. So, AKA made the trek up to Fernie to kick things off with our new client, drink some delicious beer and get down to work."
October 7, 2014 | 2 Comments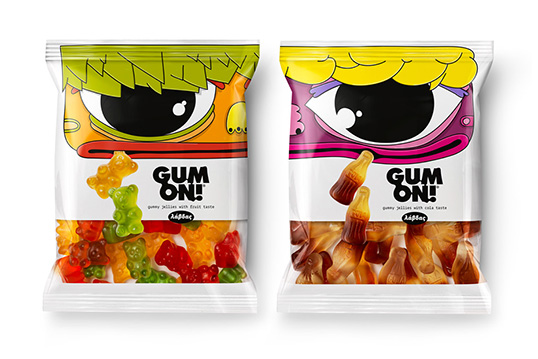 Designed by mousegraphics | Country: Greece
"The briefing (in brief): We are looking for a fun packaging to introduce our gummy jellies.
The target consumer: Children, teenagers and even adults with a sweet tooth. 
The design: The product's name served as an inspirational starting point: we opted for a strong and funky illustration which would reference the "GUM ON" word play and also allude to the chewy, gummy texture of the jellies. Our specialized designer devised a new 'character' who covers most of the package in a way calculated to work very well on the shelves and is color-transformed according to taste specifics (fruits, cola etc.). The front and back of each package allows for funny combinations of pop bright faces with its neighboring package, big cartoon lips snatch the jellies from the transparent part of the container and the whole lot speaks of a sweet, happy and colorful experience."