December 16, 2014 | 1 Comment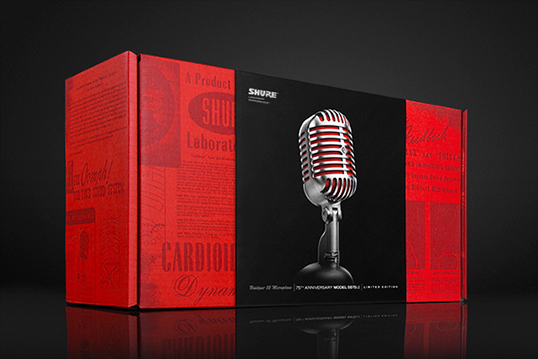 Designed by MiresBall | Country: United States
"To commemorate the 75th anniversary of the iconic Unidyne® 55 Microphone, Shure produced a limited edition version based on the original "fatboy" birdcage design. Adding to the collectable appeal was a package design featuring artwork culled from vintage ads and catalogs. A removable glossy sleeve carried meticulously detailed photography and a rich product backstory."
December 15, 2014 | No Comments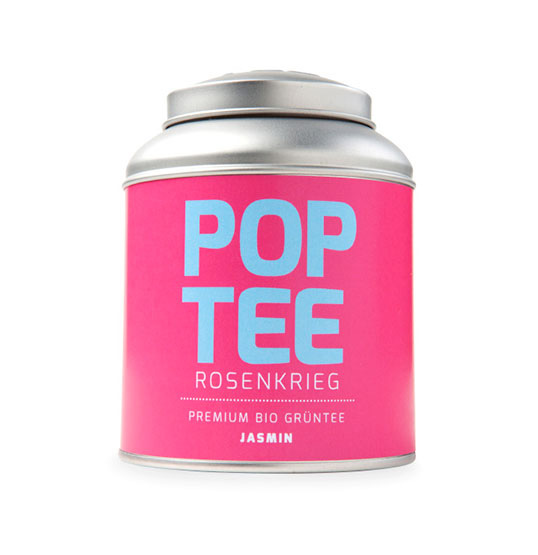 Designed by Clubcreativ | Country: Germany
"Do your thing! Be it in super markets, gourmet food or tea shops, nowadays nothing but conventional tea that lacks design and quality comes across your way.We decided to change that and break with all traditions of the tea establishment. The brand name "POP TEE" is derived from the Pop Art movement which shocked the art establishment in the mid-50s in a way we want to shake today's tea market. Our goal is to breathe new life into the industry by combining puristic design and vivid hues with organic teas of the highest quality. The idea of POP TEE is based on a clear-cut sustainability concept and social involvement which means that we environmentally friendly produce and ship our products and partner with Slum-Kinder Kunst, an organization that supports young children in Third World countries."
December 15, 2014 | 1 Comment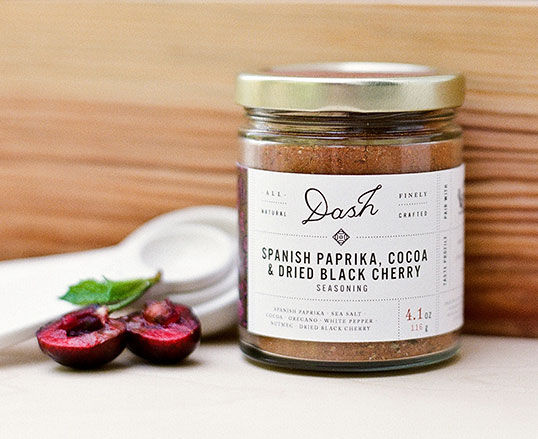 Designed by Emily Claire Guin | Country: United States
"Dash – based in San Francisco – was founded in 2011 by two chefs who were both disenchanted and unsatisfied by the conventional market for purchase-ready seasonings. The pair saw a need for seasonings that would bring vibrancy to at-home cooking.Dash seasonings are all-natural, finely crafted blends of dried herbs, spices and fruits that elevate the home meal to gourmet refinement.
Dash is a luxury brand that appeals to the food connoisseur who values a gourmet at-home meal yet appreciates the convenience of a reliable pre-made blend.
Dash intends to wholesale to high-end national groceries and specialty stores (such as Whole Foods and Williams-Sonoma) as well as market its products through its online store."
December 13, 2014 | No Comments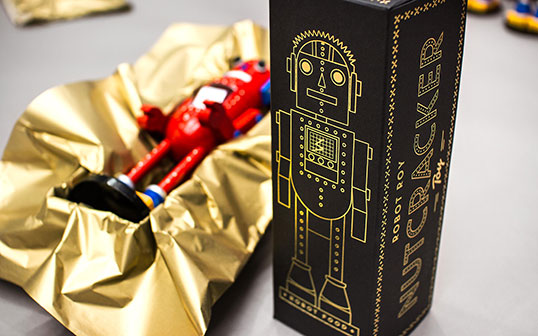 Designed by Robot Food | Country: United Kingdom
"We all love Christmas. But when you're a design agency, the pressure's on. To celebrate the season and their distinctive creative approach, Robot Food gave clients, family and friends something fun, festive and worth making room for on the mantelpiece.   
The specialist branding and packaging agency decided on a traditional wooden nutcracker. With an on-brand robotic twist. First seen in Germany, these ornamental figures have been around since the 15th century. They're usually a wooden solder, knight or king, and are said to possess guardian-like properties because of their imposing presence. One of the inspirations behind The Nutcracker ballet, they're enjoyed the world over for their festive decorative qualities."