February 22, 2015 | No Comments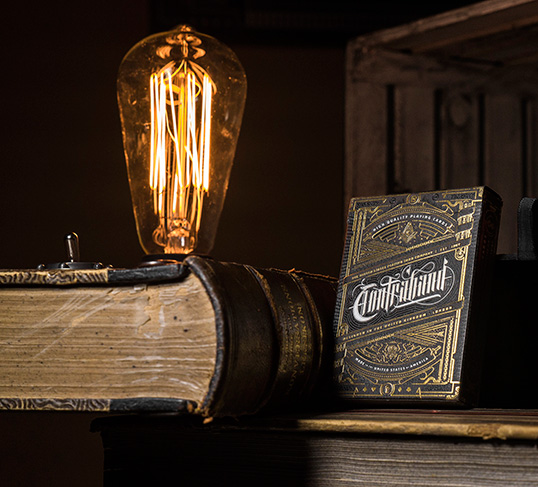 Designed by Joe White | Country: United Kingdom
"Designed in London by Joe White, Contraband Playing Cards were inspired by secret societies, conspiracy theories, and everything unknown. Every inch of the Contraband deck was designed from scratch – the court cards, the Aces, and even inside of the box.
Best of all: The Contraband Book Lamp. Two very special, 50-year old books. Each book has a secret. The top book is a functional lamp, handcrafted with an Edison bulb and antique nickel power switch. Slide the top book to reveal a secret compartment hidden inside. Four decks of Contraband Playing Cards reside within – yours to use or replace with contraband of your own."
Check them out at theory11.
February 22, 2015 | 1 Comment
Designed by Sydney Goldstein | Country: United States
"A unique food truck, obsessed with oddities. The pigeon follows the traveling circus from city to city."
February 22, 2015 | 3 Comments
Designed by Roman Davydyuk, Yaroslav Cherkunov & Katya Chanysheva | Country: Ukraine
"Tusk craft beer. The idea was to express that the new beer is very severe. It's meant for tough guys who don't whine or complain about their life."
February 22, 2015 | No Comments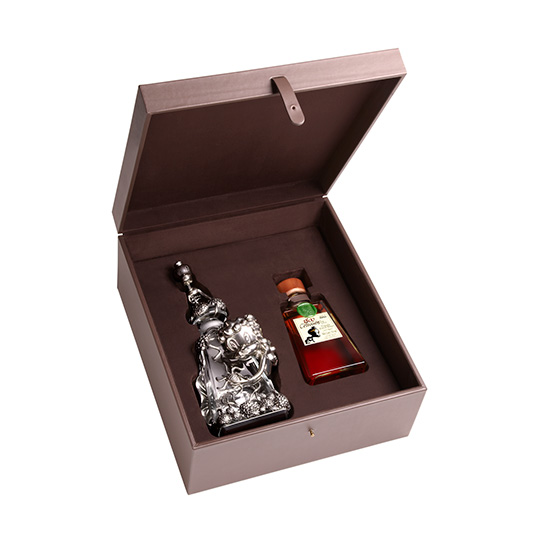 Designed by Gary Baseman | Country: United States
"The launch of 1800 Colección® showcases the brand's commitment to art and innovation, especially through creative packaging.  1800® Tequila commissioned Gary Baseman, a famed Los Angeles-based artist known for his dynamic pop art imagery, to create a stunning sculpture to encase the exceptional liquid. Baseman designed a pewter decanter he calls "Sirena Del Deseo" (translates to "Mermaid of Desire"), which tells the tragic story of true love and the fight to achieve it. This tale, about a Mexican warrior who perishes in the sea after traveling into the ocean depths in search of his enchanted mermaid, was the brainchild of Baseman, who was inspired by a trip to Mexico to witness the 1800® Tequila production process. The handmade decanter, which took close to three years to create, exhibits Baseman's artistic philosophy of "the beauty of the bittersweetness of life."
February 17, 2015 | 3 Comments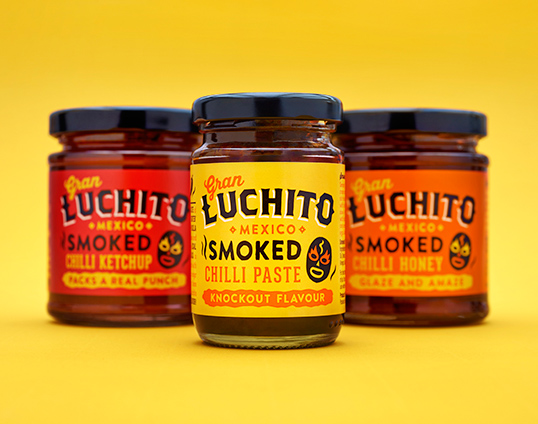 Designed by Midday | Country: United Kingdom
"Cultivated and smoked by generations of hardy farmers in the harsh Oaxacan climate, the smoked chillies in 'Gran Luchito' products are at the heart of the brand. The name 'Gran Luchito', meaning 'Great Little Fighter', references the plight of these chillies against the harsh elements but also the obsession amongst the farmer's with the sport of Mexican wrestling.
We were tasked to reinvigorate the brand and better communicate its unique story, revealing the meaning of 'Gran Luchito' and creating more engagement with the consumer. Our solution is a charismatic brand with aesthetics inspired by bold and expressive typographic styles of Mexican wrestling poster art. The range now clearly communicates Gran Luchito's Mexican heritage, strengthens the smoked chilli taste cues and oozes character and fun."
February 17, 2015 | 2 Comments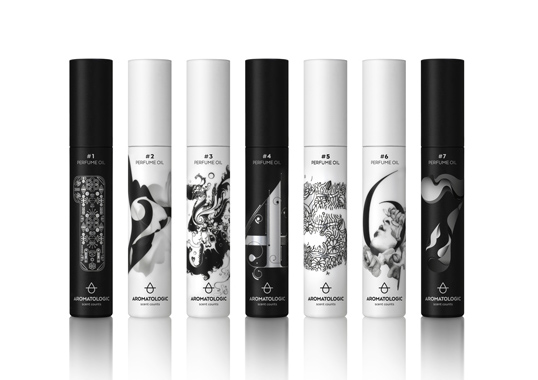 Designed by mousegraphics | Country: Greece
"Τhe briefing (in brief): We introduce in Greece and abroad a new line of cosmetics based on components extracted from the legendary area of the Dead Sea. We start with a line of unique perfume oils. We want the logo and the whole identity design for our project.
Τhe target consumer: Sophisticated women and men who care for the provenance and materials of beauty products while also appreciating design and packaging care.
The design: We worked with our client to build the brand image and product story, starting from the given brand name (Aromatologic) and the high-value provenance of the products. Aromatologic project is conceived as one that studies the most primal of senses, Smell, and traces the archetypal but personal "logic of the aromas" in ancient philosophy, the science of numbers and the field of personal memories. Thanks to their pure oil basis, these aromas can blend with each body smell, and create a long lasting, unique, aromatic experience. Based on this, we developed a quite iconic logo as the metamorphosis of a vital and precious perfume (or essence) drop to letter A and vice versa. As the Aromatologic project is also a naming game, where the experience and memory of fragrances is suggested by numbers rather than described by words, we devised a similar and quite original packaging design process: Every scent, corresponds to a number and every number has its own distinct image created by a different artist. We commissioned graphic designers in Greece and abroad to imagine and design the different packages making this the first 'collective packaging design project'. If "scent counts" (as the brand tag line claims), we aimed for "power in numbers" as well. This sense of something unique but also available to all, guided our choice of a book-like case for each of the aromas."
February 15, 2015 | 2 Comments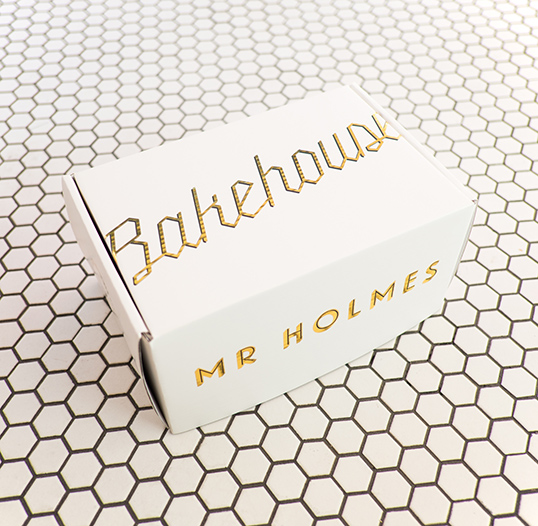 Designed by Aron Tzimas | Country: Australia
"Mr Holmes Bakehouse's Identity, Interior & Packaging was designed by Co-Owner Aron Tzimas. For the baked goods box, the idea was simple: make everyone who bought or received baked goods from Mr Holmes feel special. We wanted our packaging to represent the quality that was inside. Too often you see bakeries just stamp a plain craft paper box, and even though we know this was the (much) more expensive option, we knew that we wanted it to feel like you were receiving a birthday present."
February 15, 2015 | No Comments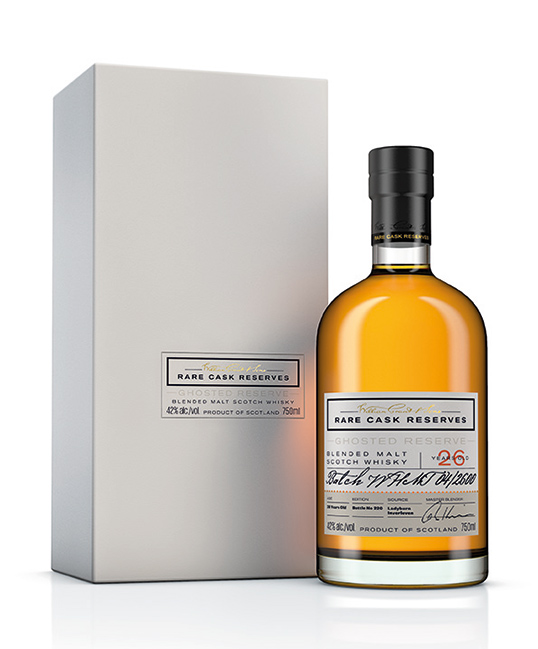 Designed by threebrand | Country: Scotland
"Premium spirits company William Grant & Sons, has commissioned international creative design agency, threebrand, to launch its new Ghosted Reserves. 
Part of William Grant & Sons Rare Cask Reserves programme, the 'ghosted vattings' will offer consumers the opportunity to access some of the rarest Scotch whisky stocks, from distilleries no longer in operation.  
threebrand's remit was to design both a label set and secondary packaging to complement the unique story of the Ghosted Reserves. Both were to be premium and tactile. 
Malcolm Thomson, associate creative director at threebrand, commented: "A palette of grey tones was selected to reflect the ghostly nature of the vattings, drawing on themes of opacity."
February 15, 2015 | No Comments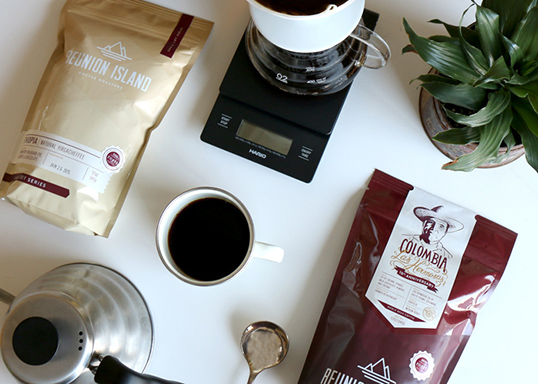 Designed by Reunion Island Coffee | Country: Canada
"In 2014, Reunion Island Coffee Roasters undertook the largest rebranding project in the company's 20 year history. The goal was to evolve the brand into a better space that reflected all we aim to be: quality-focused, sustainable, customer-driven, progressive and approachable. The natural place for us to begin this process was with our most public-facing packages: our 12 oz retail bags."
February 15, 2015 | No Comments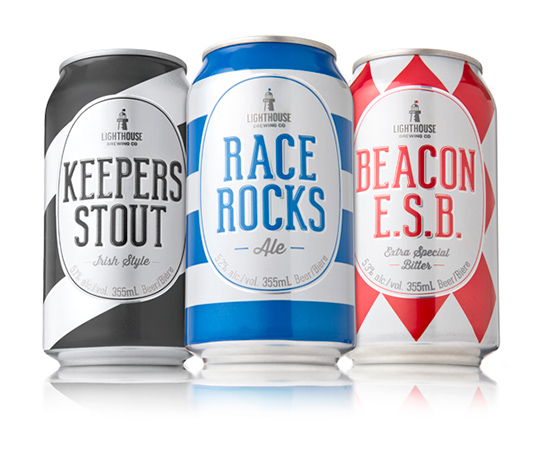 Designed by Saint Bernadine Mission Communications Inc. | Country: Canada
"As part of an entire portfolio rebrand, St. Bernadine was asked to help create a new look for Lighthouse Brewing Co.'s "House Series" family of craft beers.
Aligned with the brand's nautical positioning, and inspired by bold, colourful patterns found on lighthouses around the world, the team at St. Bernadine created striking patterns for the family (Race Rocks Amber Ale: horizontal stripes, Keepers Stout: diagonal bars, Beacon ESB: diamonds, and Bowline Pilsner: checked squares).
The flat white base colour brings family unity to the series as well as echoing the lighthouse namesake, while the colourful patterns allow each flavour to be easily distinguished within the series and contribute to findability and presence in a visually cluttered craft category."