May 26, 2015 | No Comments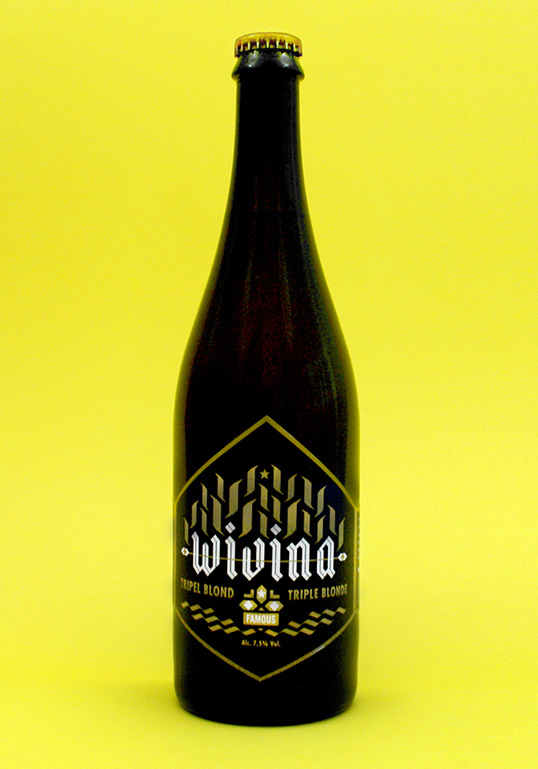 Designed by The Last Dodo | Country: Belgium
"This was a limited edition blonde triple beer that was brewed and bottled to celebrate the move of Famous (ad agency) in to their new offices in the former Wivina monastery.These bottles was sent to their clients, originally there would be signature glass made for the beer, but unfortunately the costs were to high.
The clients received the bottles with following copy:
In the 12th century, close to a spring in the west of Brussels, the holy Wivina founded an abbey which was named after her. Several hundred years later Famous moved in this blessed place and celebrated that memorable event with this specially brewed abbey beer. Wivina is a blonde tripel beer based on 100% natural ingredients: water, malt, spices, hops and yeast. The result is an unpasteurized and unfiltered natural beer with fermentation in the bottle."
May 26, 2015 | No Comments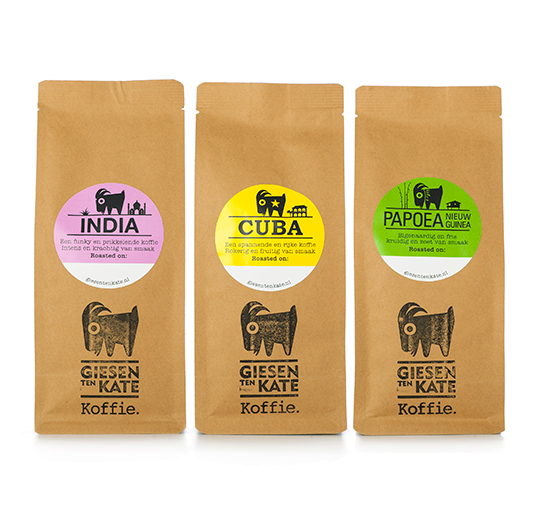 Designed by Millford | Country: The Netherlands
"Giesen ten Kate (GTK) … a small brand with a sky-high ambition and a gun factor. They recently invited Millford to design their brand and packaging line for starting coffee partners.
In order to present a brand that blends in with Giesen ten Kate's dream AND passion about coffee and how it is made, we set out to find a unique story. One that is perfect for the product and the people representing GTK.
GTK looks at coffee from a whole different perspective. The team outlines its own policy to provide coffee they too can't resist. Discovery, enthusiasm and commitment have been the basic ingredients of the design, style and packaging."
May 17, 2015 | 2 Comments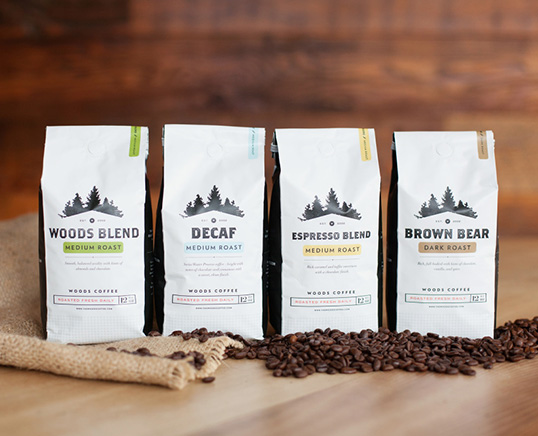 Designed by Man Man Van | Country: Unites States
"Woods Coffee is a family run company in Northern Washington.  They recently started their own roasting operation and it was our job to come up with a good face for the bags.  We created several variations for each individual blend, along with a few additional elements such as a cold brew bottle and illustrations for mugs."
May 5, 2015 | 1 Comment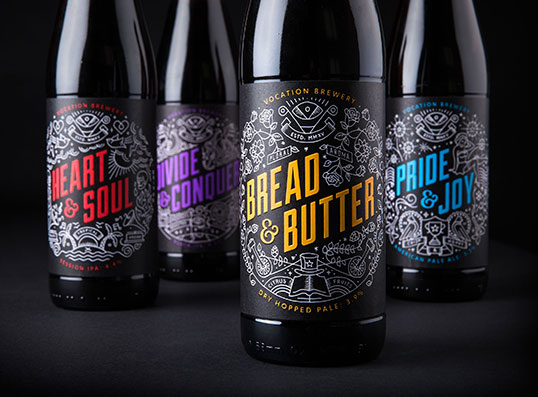 Designed by Robot Food | Country: United Kingdom
"Craft beer is riding the crest of a wave, and as microbreweries gain in popularity, brand identities are getting more expressive and creative. Robot Food's identity for new microbrewery, Vocation, is as daring as the beer it crafts.
John Hickling brews beer with distinctive, punchy flavour. Each hop forward beer stands out from the norm and names such as 'Heart & Soul' and 'Divide & Conquer' fly the flag for the brewery's fearless attitude. Vocation's beers are bold, brave and uncompromising and like beer, like brewer, they all epitomise Hickling's passion for his trade. John originally left his job in a bank, sold his house and set up his first brewery, Blue Monkey. After selling up to explore new ventures John realised he only had one vocation. He's now back where he belongs, brewing the types of beer he wants to drink."
May 4, 2015 | 1 Comment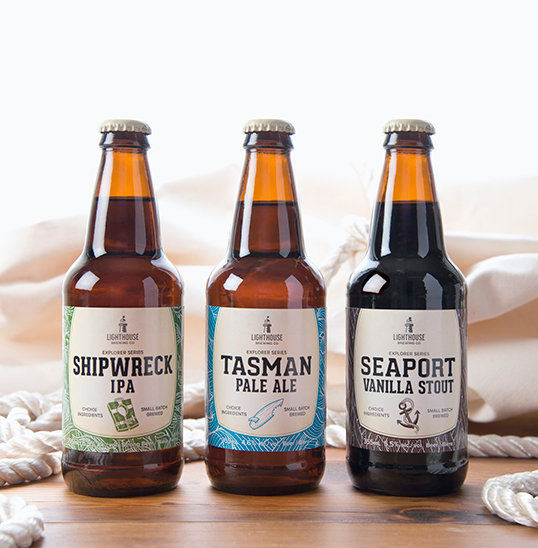 Designed by Saint Bernadine Mission Communications Inc. & Blended| Country: Canada
"As part of an entire portfolio rebrand, St. Bernadine was asked to help create a new look for Lighthouse Brewing Co.'s "Explorer Series" family of craft beers. Lighthouse Brewing's Explorer Series is a family of craft beers brewed for those looking for a little more in their beers; more hop, more malt, more character.
This inspired a design system that was created to reflect the layers and complexity of the beers, while still honouring the hand crafted nature of the brews and remaining true to the brand's nautical positioning. For launch, the family included Shipwreck IPA, Tasman Pale Ale, and Seaport Vanilla Stout."
May 4, 2015 | 3 Comments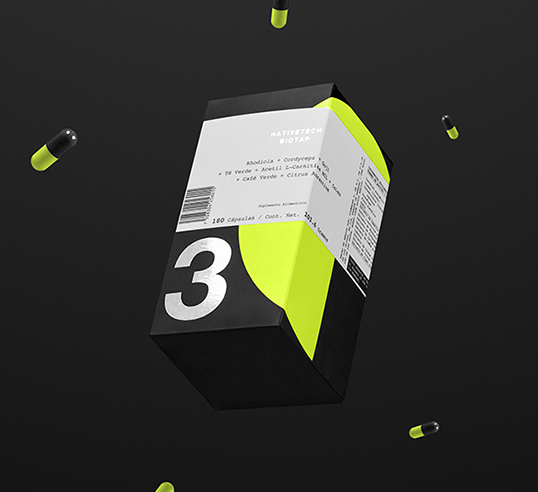 Designed by Anagrama | Country: Mexico
"Nativetech is a new brand specialized in sports nutrition supplements that help improve athletes' performance by boosting energy, providing muscle growth potential, and supporting recovery after intense training sessions. The products are highly functional and have been developed with innovative formulas that integrate the newest nutritional components derived from the application of the latest bioengineering technologies.
Our brand proposal aims at breaking away from the generic solutions that are typical of this product segment by taking a direction that is inspired by bright, neon colors that are related to the world of optimal sport performance, including the attire, footwear, and accessories associated with these athletes."