July 29, 2015 | No Comments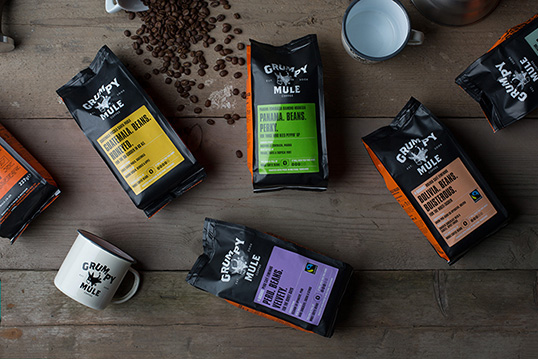 Designed by Manifest Communications | Country: United Kingdom
"Grumpy Mule was a coffee brand in need of some love. And a bit of sass.
Not only did Manifest develop a butt-kicking logo, we also developed a tone of voice that challenged what the rest of the market was doing. Full of cultural references and tongue in cheek comments, the new Grumpy Mule brand has been receiving amazing feedback since it's launch last month."
July 28, 2015 | 1 Comment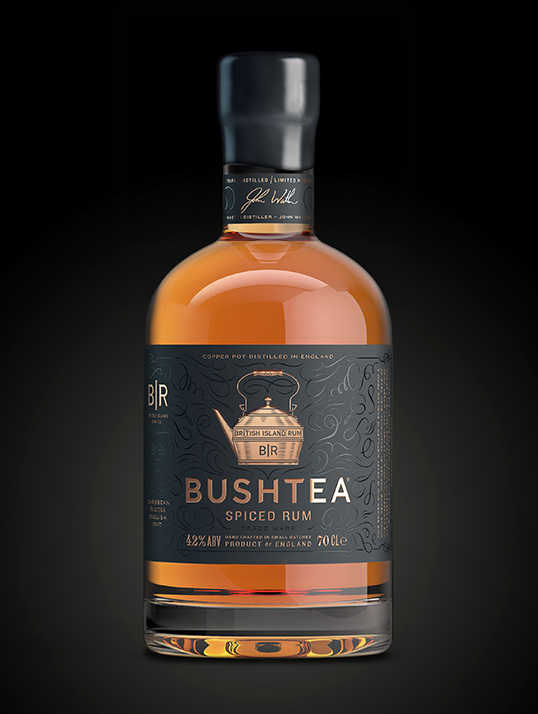 Designed by Charley Davie Studio | Country: United Kingdom
"Bushtea spiced rum is craft distilled in England from a unique recipe inspired by traditional bush teas of the Caribbean. An infusion of fiery root ginger, citrus zests and playful hibiscus results in a bright, uplifting rum guaranteed to enliven the soul. Bushtea – Caribbean Tradition English Craft.
The design of the bottle features an illustrated copper tea pot with the distillers name 'British Island Rum Co.' – referencing the copper pot distilling technique used to create the craft rum."
July 24, 2015 | 3 Comments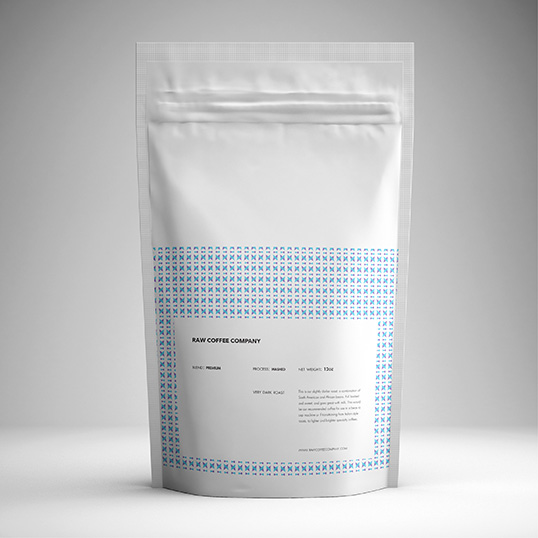 Designed by Sawsan Al Qasimi | Country: Dubai
"Package redesign of a speciality coffee company based in Dubai, that provides freshly roasted single origin beans, and hand picked blends."
July 22, 2015 | No Comments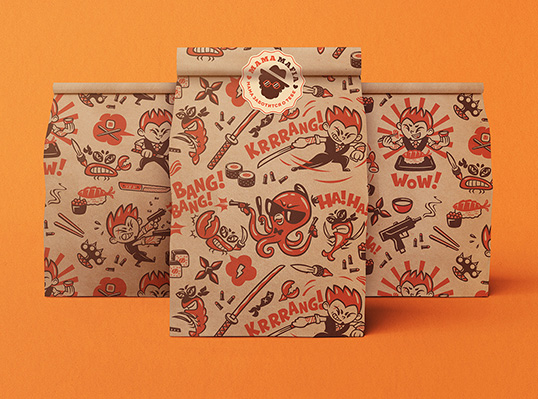 Designed by Dima Je | Country: Russia
"Take-away packaging for Mama Mafia. This is a delivery service which specializes on Italian and Japanese cuisines. The concept of the service is a mix of the home-taste foods like mama makes. The delivery speed which is faster than a bullet from Tommy gun, and a strict quality control worthy of Yakuza"
July 21, 2015 | 2 Comments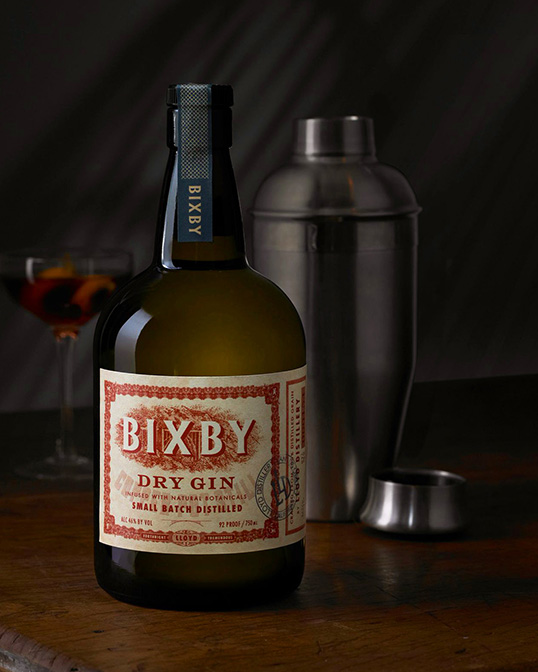 Designed by Auston Design | Country: United States
"Lloyd Distillery came to Auston Design Group with an idea for a handcrafted, small-batch gin that was inspired by California's Central Coast and the memory of the distiller's grandfather. The result? Bixby Gin. With a design that harkens back to pre-prohibition California, this bottle would be as at home in 1915 as it is in 2015.
As the brand continues to grow, the Bixby Bridge and Central Coast references help capture the essence of California and give this gin a true sense of origin. Details including hand-written batch number, sequential bottle numbering and variable hand-stamped application help define this brand as a true artisanal offering."
July 20, 2015 | No Comments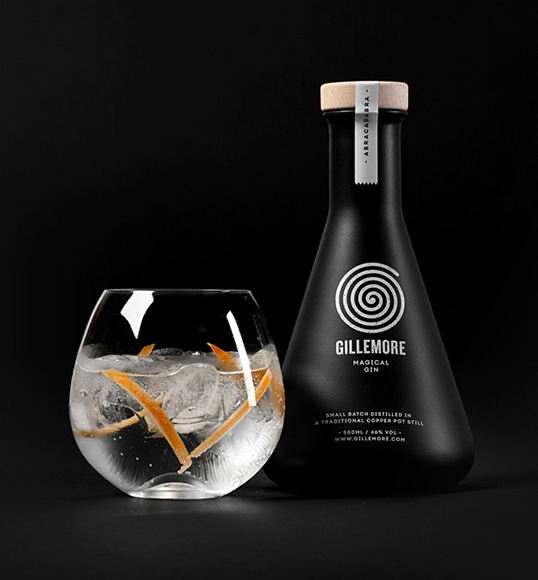 Designed by Skinn Branding Agency | Country: Belgium
"Louis Gillemon, a 19 years young entrepreneur asked us to develop a new brand of 'Premium Gin'. Despite his young age, he has already accumulated lots of knowledge. With passion and a nose for business he created his 'magical' gin. We developed with Louis for Gillemore a visual concept with a content, mixing design, premium gin and lots of brand experience. Hertog Jan, a 3 Michelin star restaurant in Bruges serves this new premium gin in their own magical way."
July 15, 2015 | No Comments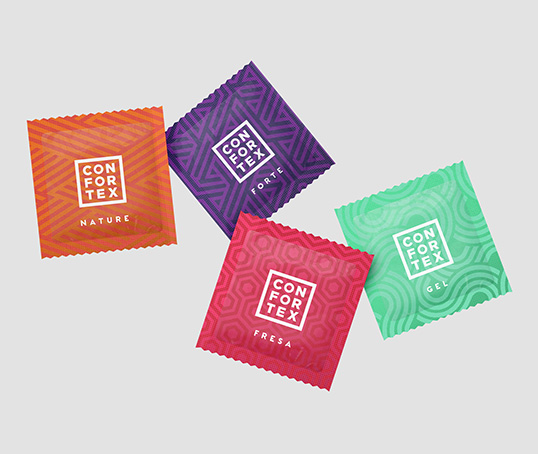 Designed by The Wook Co. | Country: Spain
"When Confortex's project arrived to our door we thought that there couldn't be a more self-rewarding branding project than redesigning a condom's brand. Confortex is a strong established brand of condoms that have always sold their products via third party distributors. Following a new business objective, they suddenly had the urge to sell directly to final consumer, and for that reason they also needed a brand new image, final consumer-oriented and of course differentiation from their competence. As part of our work method when modifying an existing brand, we usually love finding "that something" that was there all the time, making the brand special from their early beginnings and transform "that something" as a fortitude of the new brand. Confortex was the very first brand to include instructions within their foil unitary packaging, and we thought that was a very cool differentiation to use as a base for the new brand.
The logotype symbol is framed as that foil unitary condom package that made them different. For the packaging system we established a reduced color gamma, two base colors and one accent, and we created pattern based designs for each variety box to make them totally unique and memorable, to assure a wide variety of possibilities for the brand's future products and of course to differentiate from their competitors on the store display."
July 13, 2015 | 3 Comments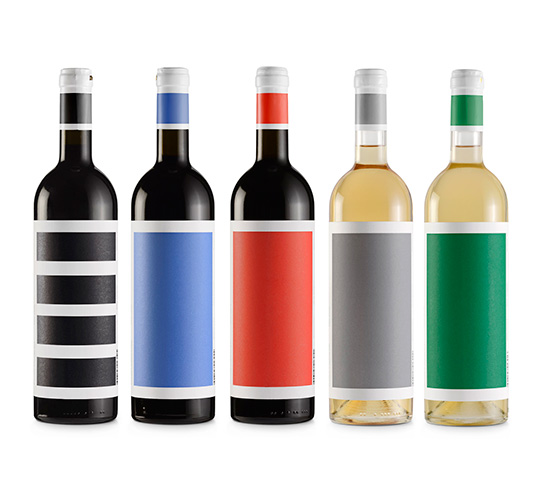 Designed by Peter Gregson Studio | Country: Serbia
"Djurdjic Winery (Vinarija Đurđić) is a Serbian wine producer with vineyards on the west side of Sremski Karlovci with views of the Danube. Set-up in 2004, the winery is one of the youngest growers in the region. Peter Gregson's task was to create a new and memorable visual identity. Djurdjic Winery is a relatively young winery so in that context they don't have a strong heritage background and we were free to create a simple design which will represent as winery as new and bold.
The colors were chosen by personal feel. Bermet wine is designed with black stripes because of the name CRNI VITEZ (black knight). The name Black Knight Bermet originally came from the client. Bermet is a dessert wine that is a specialty of northern Serbia's Fruška Gora wine region, in the Vojvodine province."
July 9, 2015 | 1 Comment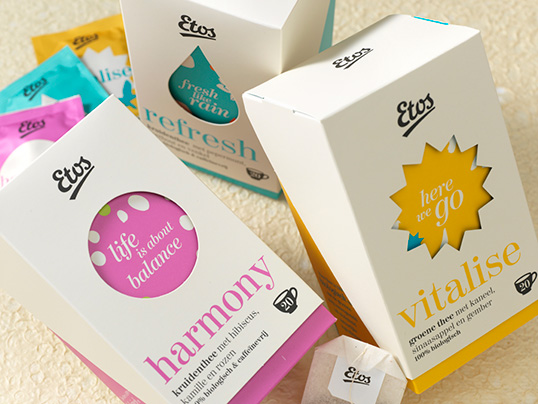 Designed by Milford | Country: The Netherlands
"Etos is the Netherlands' best-known drugstore. It comes with a very wide range and lots of store brands. This is how Etos provides a perfect alternative to primary brands, always on the lookout for categories that will take the entire product range to the next level.
The team's attention was drawn to the category tea that perfectly blends in with today's consumers: a high-quality product that matches a natural, healthy lifestyle and which has every right to be among the store's wellness products."
July 9, 2015 | 2 Comments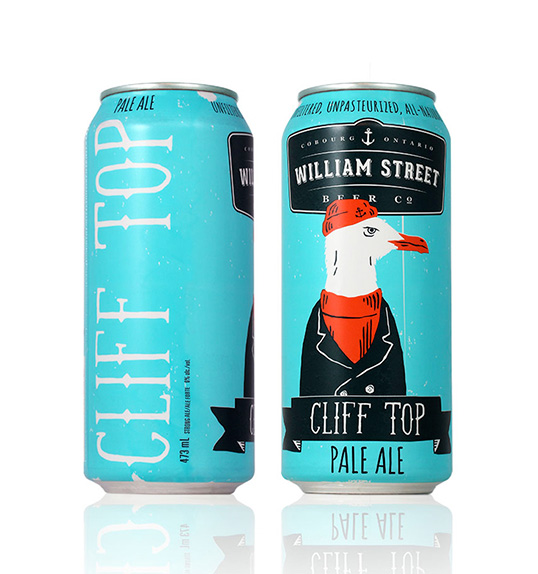 Designed by Freshly Packaged | Country: Canada
"William Street Beer Co. is Ontario's newest craft brewery located in the idyllic port-side town of Cobourg. William Street wanted to acknowledge Cobourg's marine heritage without appearing too stuffy, so we created a series of whimsical maritime characters that reflect the eccentric spirit of the townsfolk."