September 29, 2015 | No Comments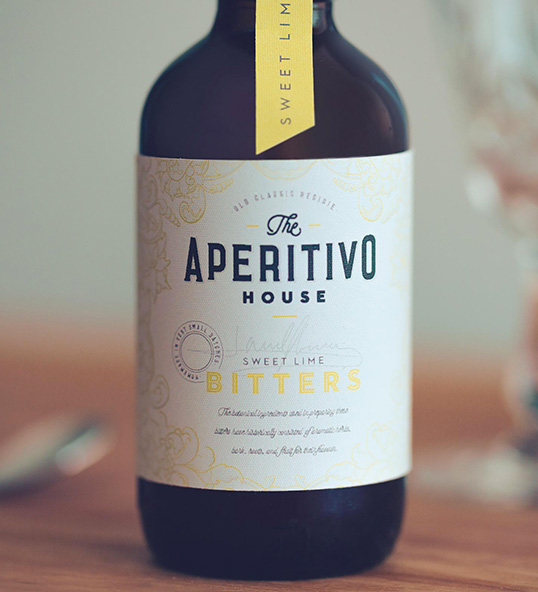 Designed by GINGIN | Country: Argentina
"The Aperitivo House is a blog done by Mag & Martin, an Argentinian couple of photographers who love drinking, eating and photography and decided to combine these passions by sharing pictures of the drinks they make at home. Then, they decided to make a small batch of homemade bitters to share with their friends. GINGIN designed the labels, using botanical illustrations, a signature to give the product the "guarantee" to be homemade and a crafted product and the use of only one color to differentiate each flavor."
September 28, 2015 | No Comments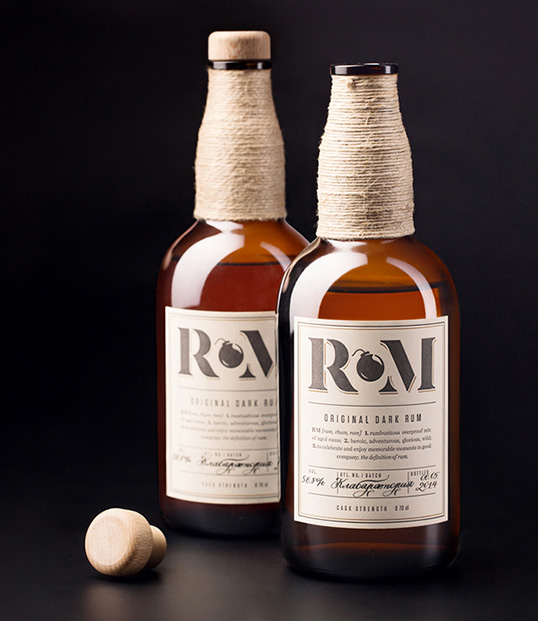 Designed by Alexey Malina Studio | Country: Russia
"RM is a unique author's rum created by Roman Milostivy. RM is a blend of several rums of the Carribean which undergoes it's final aging in the North of Italy in three diffrent casks: acacia, Swiss oak, and, finally, cherry. The unusual cask strength of 56,8% is achieved by presence of an overproof rum. The rum has a long pleasant aftertaste and its aromas are revealed gradually due to the use of multiple casks and high strength.
In the packaging design we tried to reflect the author's approach and unusual strength of rum. For this purpose we used a symbol of a bomb in the title which also helped us to reflect the name of the drink, and placed a dictionary article with author's definition of rum. Each bottle is limited edition and signed by the author."
September 28, 2015 | No Comments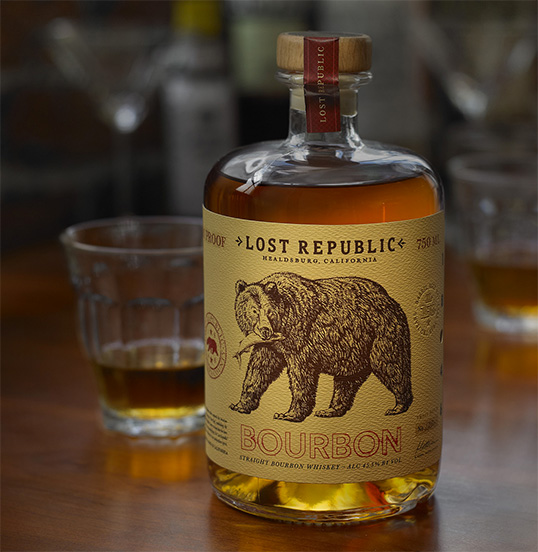 Designed by Auston Design | Country: United States
"Sonoma County's Dry Creek Distilling Co. presented Auston Design Group with the challenge of creating the brand image and package design for their new bourbon brand, Lost Republic. The only direction given was their desire for branding that represented a monumental three week span in California history; the California Republic.
Also known as the Lost Republic, due to its short existence of only a few weeks during the summer of 1846. American insurgents declared their independence from Mexican rule by hoisting the new California Republic flag over the town of Sonoma. After 26 days the U.S. government had taken control of California."
September 25, 2015 | 1 Comment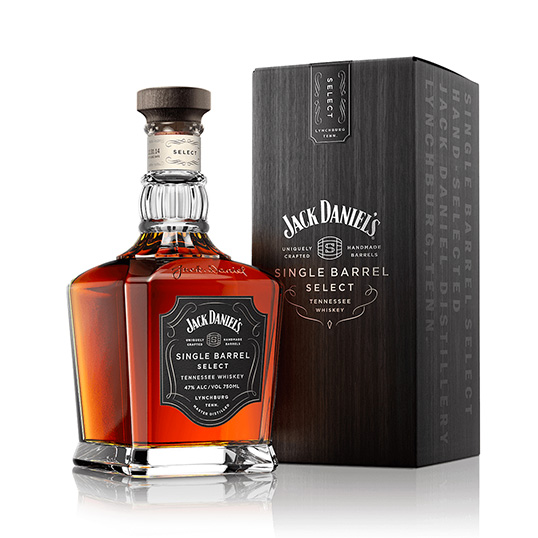 Designed by Studio MPLS | Country: United States
"Studio MPLS was commissioned by Jack Daniel's to strategically redesign their premium "Single Barrel" product line. The goal of the assignment was to more effectively communicate the handcrafted, meticulous process behind their Single Barrel whiskies and to create a design system that anticipates and allows for future product innovations from America's oldest registered distillery.
The entire packaging experience was modernized through thoughtful typography and iconography, innovative materiality and production techniques, and a balanced reintroduction of historical design elements.
Once the final brand and packaging elements were completed, the new design system was implemented to a variety of Single Barrel product extensions including gift and shipper boxes, limited-edition and seasonal varieties, on-site distillery merchandise, and more."
September 21, 2015 | No Comments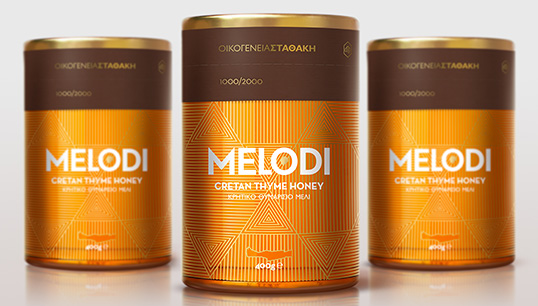 Designed by Antonia Skaraki | Country: Greece
"The Stathakis family bees spend their holidays in the most beautiful areas of Crete! From Gramvousa to Elafonisi, the lighthearted dance gives life to nature, along with the sea breeze caressing the thyme and the beautiful dunes harmoniously protect the pines from which our honey derives. This sweet choreography of bees in harmony with nature, produces a rare honey with intense amber color and fine aroma. The MELODI is an ode to the Cretan honey. We used gold foil printing and colors of the earth that represent that high quality product."
September 21, 2015 | 2 Comments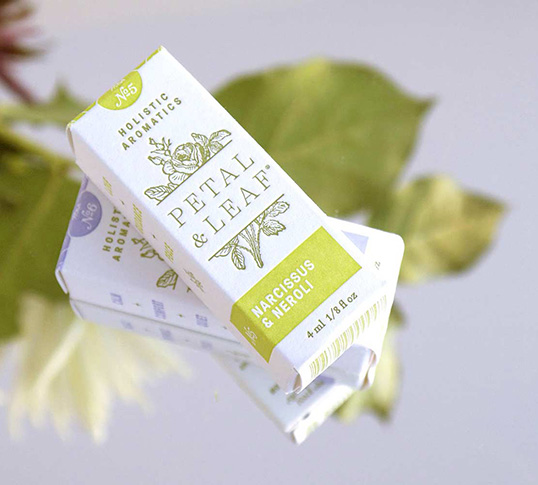 Designed by Officina | Country: Canada
"Petal & Leaf Holistic Aromatics — is a natural line of perfumes formulated by french perfumers, each natural scent beautifully and carefully crafted. Inspired by the line, we created an identity and packaging to reflect the organic nature and intricacies of the product. Each box was custom designed and letterpress printed by Genghis Kern in Colorado for a perfect, polished finish. Designed in collaboration with Petra Cuschieri."
September 18, 2015 | No Comments
Designed by Karsh Hagan | Country: United States
"To coincide with their brand launch and opening of their first tea lounge, Platform T needed packaging that embodied their fresh take on the tradition of tea. The custom copper tin with stamped logomark was designed to be sophisticated yet modern. The topographic pattern invites the drinker to dream of travel while the icons and typefaces show the brand's playful nature. The smooth metallic tin contrasts the rustic wood and stone textures of the lounge's interior. To further bring to life the lure of travel and the global story of tea, the packaging for their high-end reserve line was inspired by the ornate iron archways that frame train stations all over the globe."
September 17, 2015 | 3 Comments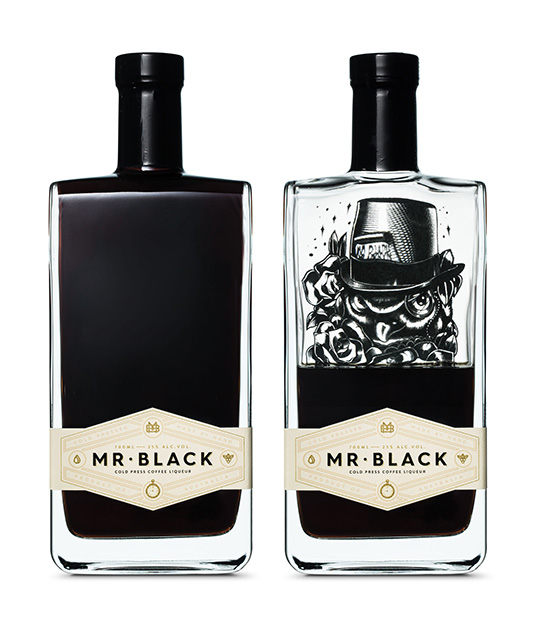 Designed by United Creatives | Country: United Kingdom
September 16, 2015 | 1 Comment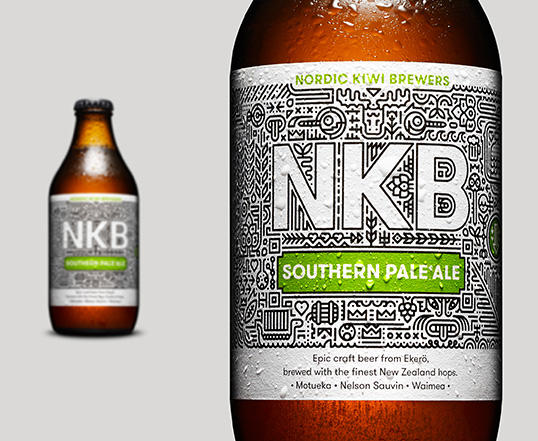 Designed by Nathan Parker | Country: Sweden
"Kerryn and Craig are two guys, born and raised in New Zealand and are now living here in Sweden. In 2014 they established Nordic Kiwi Brewers (NKB) with a very simple goal. Create epic craft beer that showcases the finest New Zealand hops. The brief was to create a unique graphic identity and packaging design that would communicate their journey and the concept of duality. Nordic Heart combined with Southern Soul. The main feature of the design is based on a black and white pattern, this developed using elements from New Zealand, Sweden and the ingredients that go into making beer. The resulting design is clean, fun and has endless possibilities for the future ahead."
September 16, 2015 | No Comments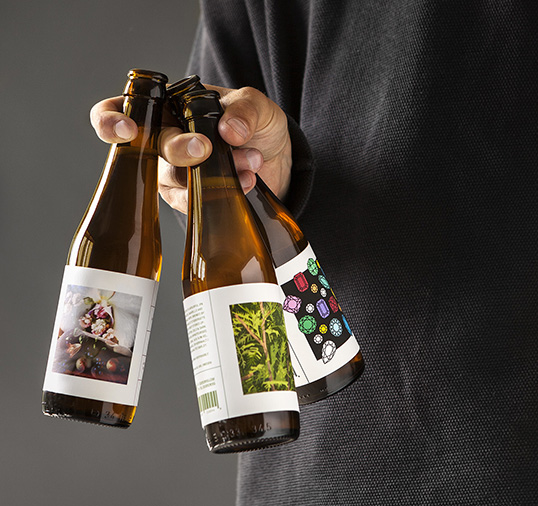 Designed by Lundgren+Lindqvist | Country: Sweden
"During the Spring of 2015, high-end craft brewer O/O Brewing released three new beers: A rich-in-flavor pale ale called Pretty Pale Ale, a saison made with Pilsner Malt and Saaz Hops called Bohemia and Evergreen, is a flavorful IPA inspired by conifer.
For the packaging of the new beers, we revised and simplified our design system used for previous O/O labels and incorporated a 'pronunciation guide', to make the somewhat cryptic name easier to understand. We continued our collaboration with artists and designers, this time teaming up with Fredrik Åkum (Evergreen) and Alexander Palmeståhl (Bohemia), asking them to interpret the beer and featuring the artwork they produced on the labels.
Also included in the presentation is O/O's pop-up bar at the Gothenburg Beer & Whiskey Fair, designed by architects Emma Magnusson and Angelina Kjellén, for which we designed the signage."