September 9, 2015 | 1 Comment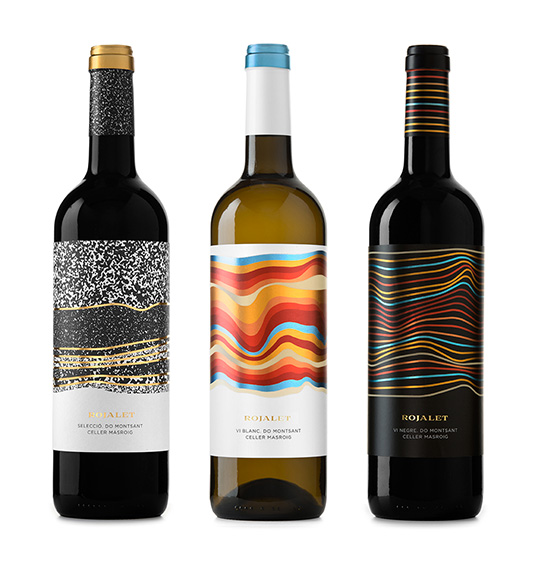 Designed by Atipus | Country: Spain
"The thirsty vines stretch their roots downwards through the earth, opening up little paths through the red clay, our clay, the clay of El Masroig.
For the label design we were inspired by the name of the product itself (Rojalet sounds similar to red in catalan) and the unique red strata of the soil where the grapes are grown.
The strata tell the story of the soil, its composition and thus the character of the grape.In the labels, more than representing one type of soil, we aim to communicate through an abstract vision of this layer the wine you´ll find in the bottle: fresh, fruity, dense, wood, etc."
September 8, 2015 | 1 Comment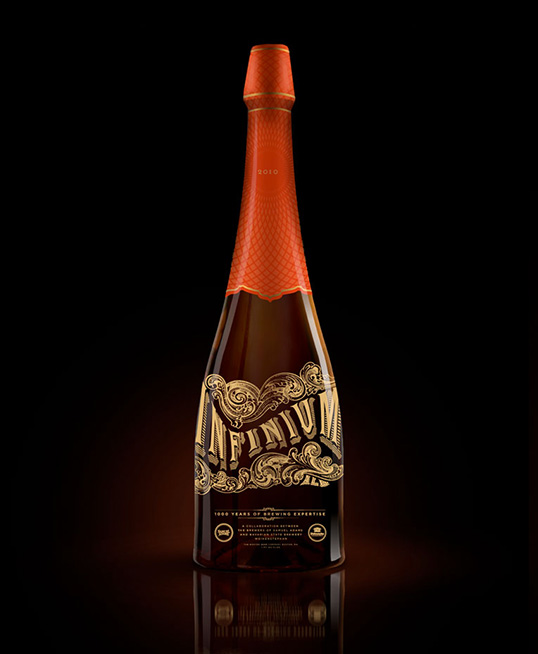 Designed by Adam&Co | Country: United Kingdom
"Sam Adam's Infinium Ale is a new style of champagne beer born from the mastermind collaboration between the brewers of Weihenstephan and Samuel Adams. Using only the four traditional beer ingredients, European heritage, and some solid American ingenuity, this beer defined a class of it's own. We were honored to design the packaging for this limited-edition celebratory libation, released each year around the holidays."
September 8, 2015 | No Comments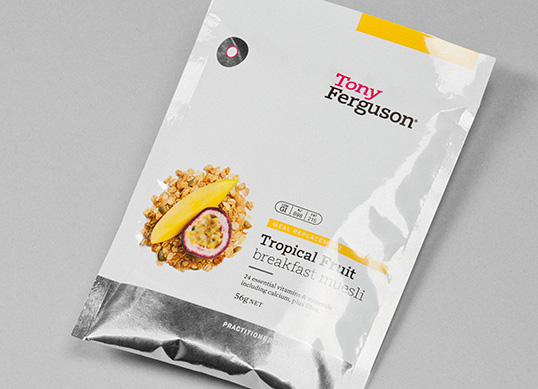 Designed by Maud | Country: Australia
"The chal­lenge was to repos­i­tion Tony Fer­guson as an edu­ca­tional life­style pro­gram that helps people re-engineer their approach to food and health – not just a quick-fix meal replace­ment diet. We needed to edu­cate con­sumers about health­ier liv­ing, encour­aging them to form a new rela­tion­ship with food and move from a weight-loss men­tal­ity to life­style change.
Our strategy was to empower people with the con­fid­ence and know­ledge to take con­trol of their rela­tion­ship with food.
We estab­lished a new brand iden­tity and a set of basic out­comes that the brand had to rep­res­ent.
– Mod­ern, yet able to with­stand the test of time.
– Phar­ma­ceut­ical whilst not feel­ing cold and imper­sonal.
– To sup­port the 'life­style' nature of the brand, the design had to feel like some­thing people would be proud to asso­ci­ate with.
– Re-establish Tony Fer­guson as an expert and trus­ted brand — a cham­pion of healthy eat­ing and education.
Launched in Janu­ary & Feb­ru­ary of this year, sales have already increased year on year and anec­dotal feed­back sug­gests that the new brand iden­tity is receiv­ing pos­it­ive acknow­ledge­ment across the board includ­ing the trade and other key stakeholders."