October 30, 2015 | 3 Comments
Designed by Pearlfisher | Country: United States
"Pearlfisher has created the brand for the world's first distilled non-alcoholic spirit, Seedlip.
In a drinks market saturated by sugary soft drinks and a bevy of alcoholic offerings, Seedlip is the first brand of its kind – a sophisticated and craft driven spirit that is also non-alcoholic. Combining six individually distilled barks, spices and citrus peels, Seedlip's refined and complex blend is poised to disrupt the way consumers think about adult non-alcoholic beverages. Pearlfisher's challenge was how to communicate Seedlip's powerful challenger proposition through artfully executed branding."
October 29, 2015 | No Comments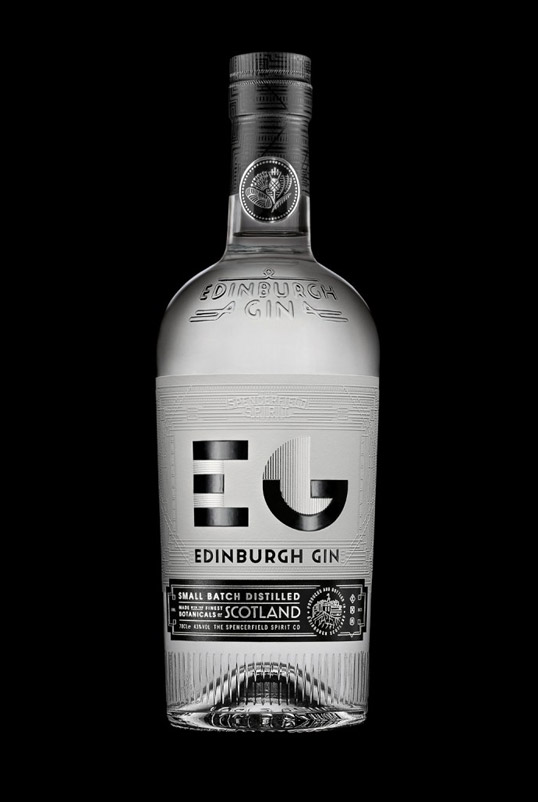 Designed by Stranger & Stranger | Country: United Kingdom
"Edinburgh; elegant, neoclassical, home to The Scottish Crown Jewels and a small batch handcrafted gin."
October 29, 2015 | No Comments
Designed by Kapsoola | Country: Israel
"Cofix is a fixed priced (only 5NIS per item) coffee chain, that aims to revolutionise the Israeli café market. We chose a catchy, sharp name + minimalist, functional and straightforward visual language — believing that a fair and affordable brand can also convey elegance and confidence."
October 29, 2015 | 1 Comment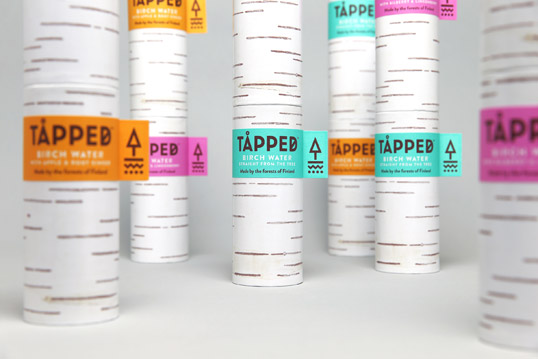 Designed by Horse | Country: United Kingdom
"Design studio Horse has created the brand identity and packaging for TÅPPED, leading the creation of the organic birch water market in the UK.
Considered nature's detox, birch water is a traditional drink and medicinal ingredient in Finland. Filtered from the roots up through the trunks of birch trees, the water, or sap, collects vital minerals and vitamins and is full of the antioxidant manganese.
"Although a traditional springtime drink in Finland and other parts of the world such as Canada, tree waters are a totally new concept to consumers in the UK", comments Ian Firth, creative partner at Horse.
"Clarity of product communication was therefore paramount, so we used the packaging structure to our advantage. To help communicate provenance, the water is packaged in a cylindrical paperboard can which we designed to resemble a real birch tree. This helps overcome some of the challenges of communicating an unusual new product, but equally distinguishes the water from other beverages."
October 28, 2015 | 2 Comments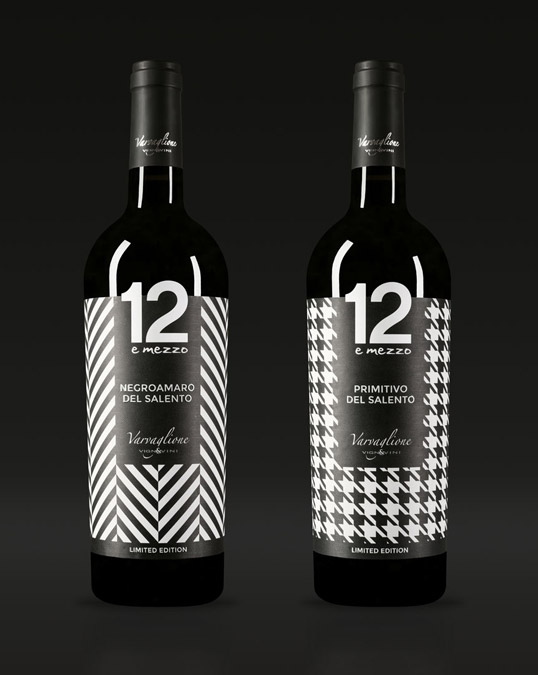 Designed by Idem Design | Country: Italy
"The Limited Edition Collection for Varvaglione consists in a series of packaging for two different types of Italian red wine: Negroamaro del Salento and Primitivo del Salento. The idea was to create a design object, a cult, something precious and unique. Our aim was to "dress" the bottle like a living object and, to do that, we took inspiration from fashion world by which we were fascinated. The fashion area we analyzed was the textile one, in which we chose two textures to "sewed" our packaging around the bottle. Our work didn't stop here, we also designed two special gift boxes (one for each texture chosen), in which are contained 6 bottles of wine."
October 28, 2015 | 1 Comment
Designed by Anagraphic | Country: Budapest
"We care about bean origins, fair trade, and we care about each process that leads up to placing our chocolates in your hands. Our concierge service will match you with the right combination of chocolate for your unique occasion from a collection that is thoughtfully curated."
October 28, 2015 | No Comments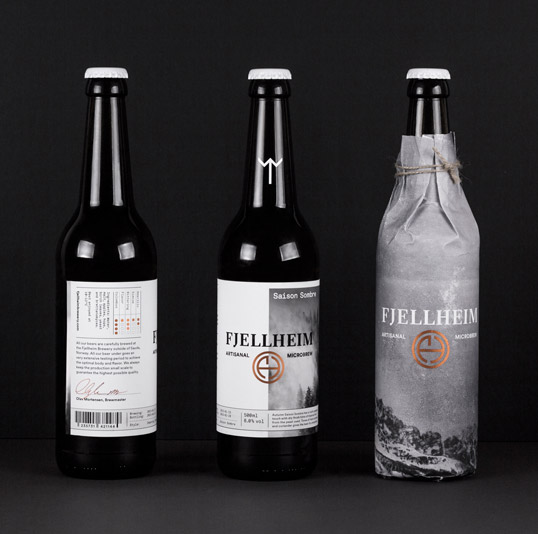 Designed by Erik Berger Vaage | Country: United States
"Fjellheim is a Norwegian micro brewery that believes in bridging the ancient with the modern and the earthy with the refined, while staying true to the unique characteristics of the Nordic culture and landscape. The identity and packaging is based on the simple, unblemished honesty of Norwegian nature, while at the same time paying tribute to the Scandinavian qualities of authenticity of materials, painstaking craftsmanship and calm yet emotional design."
October 27, 2015 | No Comments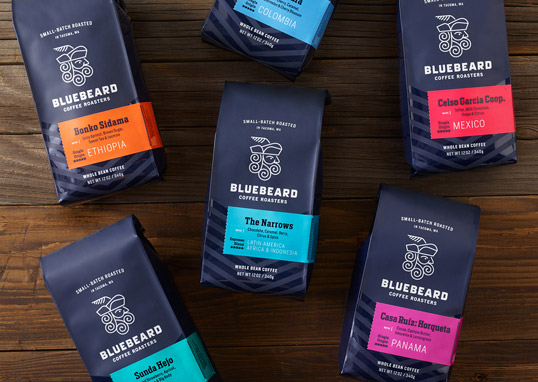 Designed by Partly Sunny | Country: United States
"Seattle-based brand firm, Partly Sunny, developed a bold visual identity and retail packaging system for Bluebeard Coffee Roasters, to launch the brand in a region that is famously over-caffeinated. Style and simplicity helped Bluebeard cut through the coffee clutter. And the Tacoma, WA company has quickly become one of the most beloved brands in the Pacific Northwest, with some of the finest specialty roasts available."
October 26, 2015 | 1 Comment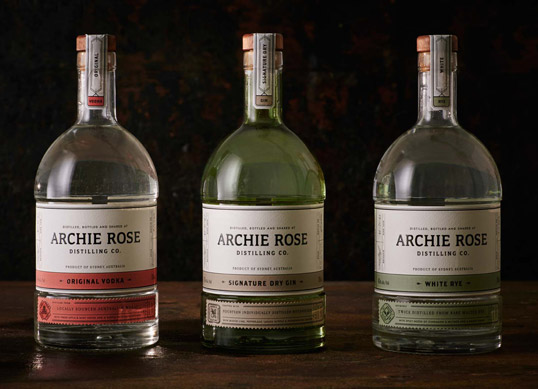 Designed by Squad Ink | Country: Australia
"Archie Rose Distilling Co. is the first independent distillery of craft spirits in the City of Sydney since 1853. Archie Rose honours this rich history while offering Sydney-siders the chance to experience genuine grain-to-glass spirit production onsite with an incredible cocktail bar to boot.
Squad Ink was engaged to brand, package and launch this incredible craft distillery and range of spirits, including a Dry Gin, Original Vodka and a White Rye.
We opted for a heavy-weighted base, bullet style bottle that borrows its shape from the copper pot stills from which the gin, vodka and whisky flow. It's a nod to the classic whisky bottles of the prohibition era in the United States – confident yet completely unpretentious. Of course, the specific bottle we sketched out didn't exist as a stock bottle so we had a custom mould created. This opportunity allowed us to distribute more glass in specific areas, such as the neck and shoulder, making way for an authentic mottled glass appearance and heavy in-hand assertiveness. We also added a 360 degree recessed label indentation across the so that the full-wrapped belly label could be profiled as a hallmark design feature. We also embossed "Archie Rose Distilling Co." out of the base of the bottle in the fashion of a craftsman's mark – subtle and out of plain sight."
October 26, 2015 | 1 Comment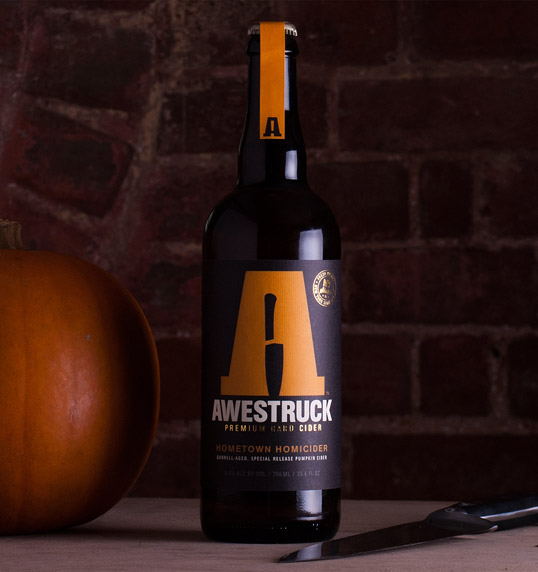 Designed by Buddy | Country: United Kingdom
"Every small town holds its secrets, its myths and its legends. No matter how sleepy and bucolic they seem from the outside, how cosy they feel — behind that friendly welcome, beyond that lazy wood smoke curling up from the chimneys, there's often a darker melody of secrets unknown.
Hometown Homicider is just that creature. Carefully crafted to evoke warm memories of home comforts—pumpkin pie, sugar and spice—it also has a darker, smokier, more furtive side to it.
Buddy was asked to create a distinctive label to reflect this sinister limited release whilst retaining the bold simplicity of the Awestruck brand."