October 23, 2015 | 1 Comment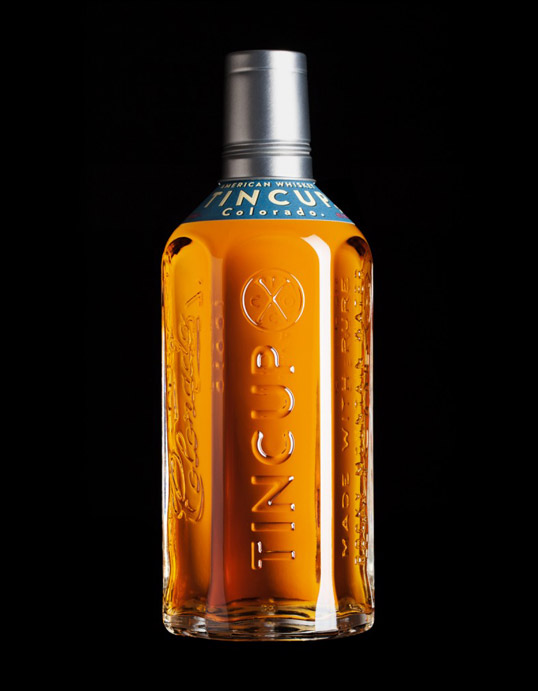 Designed by Stranger & Stranger | Country: United States
"Tincup comes from old Colorado mining country. We found inspiration in traditional embossed miners bottles and couldn't resist adding the tin measuring cup on top."
October 23, 2015 | No Comments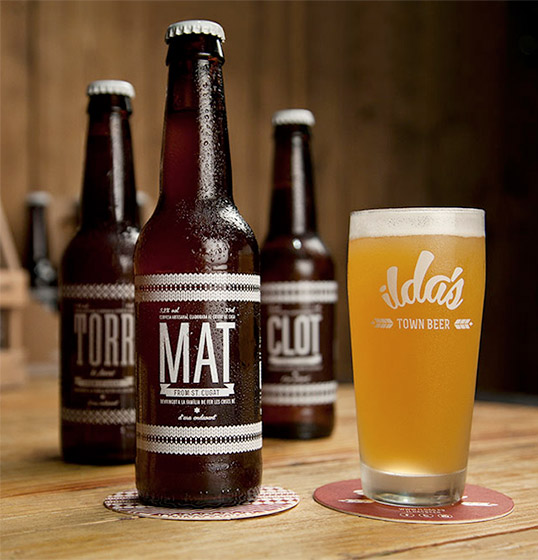 Designed by La Diferencia  | Country: Spain
"Ilda's Town Beer is a small brewery from Barcelona that produces four different varieties of craft beer. From our creative studio La Diferencia we created Ilda's brand and its varieties, their website and also worked as their PR agency."
October 22, 2015 | No Comments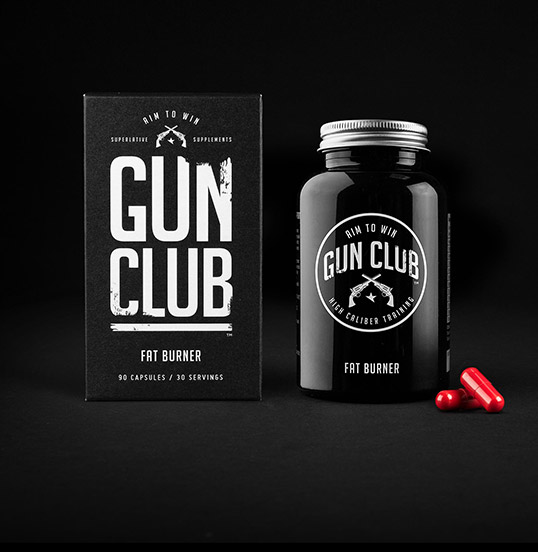 Designed by Robot Food | Country: United Kingdom
"Robot Food was tasked with creating a training supplements brand. In a crowded marketplace characterised by machismo, pseudo-science and gimmickry, the challenge was to enter the sector as a clear winner. Not just a contender.
Robot Food spotted an opportunity early on. They identified that, although men invest a lot of time going to the gym to look and feel good, there was no brand that truly 'gets' them, speaks their language and embodies their lifestyle.
They went in with three positioning options. Secret Service had a strong sense of premium, military-grade precision for the best of the best. Sport Science was a winning formula grounded in efficacy with cut-through minimalism. Contemporary Grit, the chosen route, is packed with rebellious attitude, reflecting the lifestyles of those who train hard and play hard. This was the most compelling as it felt completely unexplored territory. The look and feel blended tattoo art, the vintage motorcycle scene, MMA and other edgy urban subcultures."
October 22, 2015 | No Comments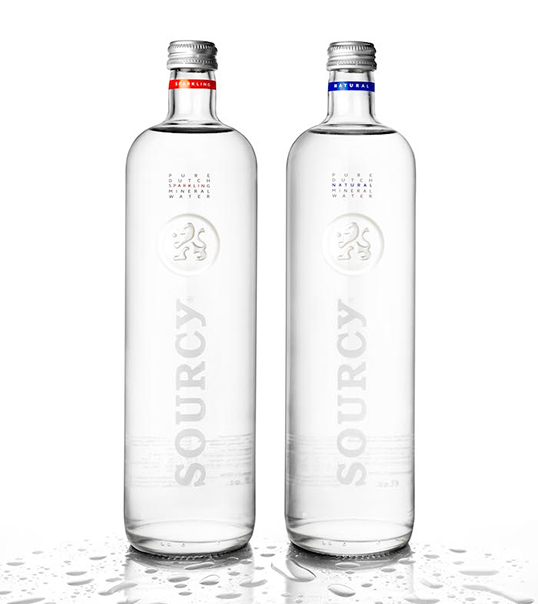 Designed by VBAT | Country: Netherlands
"Brief: due to its strong position in the restaurant segment, Sourcy is one of the most well known mineral water brands in the Netherlands. In recent years the brand's packaging strategy has been to develop separate bottle designs for high quality and mainstream restaurants. Aside from high production and logistical costs, this has not helped maintain a clear brand image for Sourcy. As such the design agency was briefed to develop a new iconic glass bottle – a clear reflection of the brand's core values befitting of every dinner occasion, whether a high quality restaurant or mainstream outlet.
Technical and market requirements:
– The bottle design must be suitable for carbonated mineral water and fitting within Sourcy's current standard bottling lines.
– 0,75L  glass bottle
– Respect market colour codes – blue for non-carbonated and red for carbonated water.
– Visible colour coding at the top of bottle to avoid restaurant personnel serving the wrong water.
Creative solution: as a strong established brand coming from one source the creative solution was to develop one iconic bottle. A bottle that supports the quality of Sourcy mineral water and respects the quality of it's customers. The new stylish outer shape is enriched with a deep embossed lens that serves as a podium for the brand's lion emblem and symbolises the purity of the mineral water. The lion emblem, together with the higher shoulders of this new bottle, reflect the proud character of the brand. "Sourcy Pure Dutch" goes back to the essence, iconic without fuss, elegant yet understated.
Pure Dutch design."
October 21, 2015 | No Comments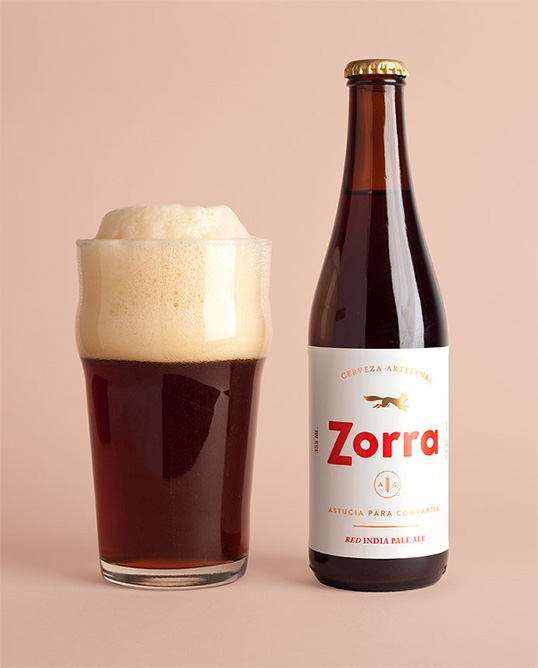 Designed by Análogo | Country: Mexico
"Zorra is a new Mexican craft beer. Brewed on Guadalajara in the state of Jalisco in Mexico, Zorra is dedicated to bring unique tasting experiences. Our naming and branding proposal combines a strong name treated in a friendly and contemporary way. Two strong beer styles have been selected to make the brand's first statement. A black strong Imperial Peanut Stout made with a combination of six malts and brewed with roasted peanut and a Red India Pale Ale wich uses a selected variety of hops to bring floral and herbal scents."
October 21, 2015 | No Comments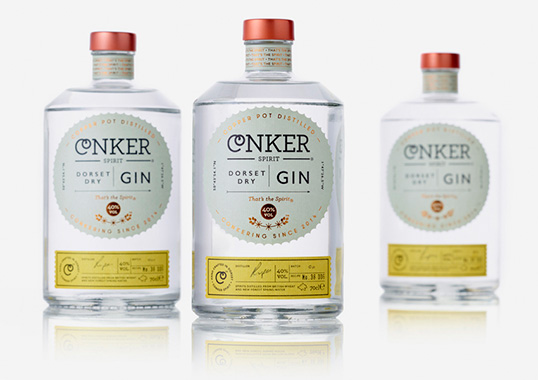 Designed by Interbang | Country: United Kingdom
"Interabang have just completed work on the brand and packaging for Dorset's first gin distillery – Conker Spirit – after being approached by the founder Rupert Holloway.
Free from the constraints of tradition Conker are in pursuit of the new and exciting, with a ruthless focus on quality, and they wanted their bottle to reflect this.
Design cues were taken from the name, which inspired the shell-like shape of the main label. The name also led to the 'CO' ligature in the word marque (a graphic conker on a string), which is used as a visual shorthand for the brand.
Dorset is key to Conker. As well as the location for the distillery, the gin uses New Forest spring water and botanicals unique to the area such as handpicked gorse flowers (which influenced the distinctive yellow colour of the batch label). Inspired by the coast, we looked to the typography of vintage railway signs, tickets and posters to evoke the nostalgia of trips to the seaside, and the bottle itself was chosen for its nautical feel.
Copper foil blocked accents were used, as well as a copper lid, to reflect the traditional copper pot distilling process."
October 20, 2015 | No Comments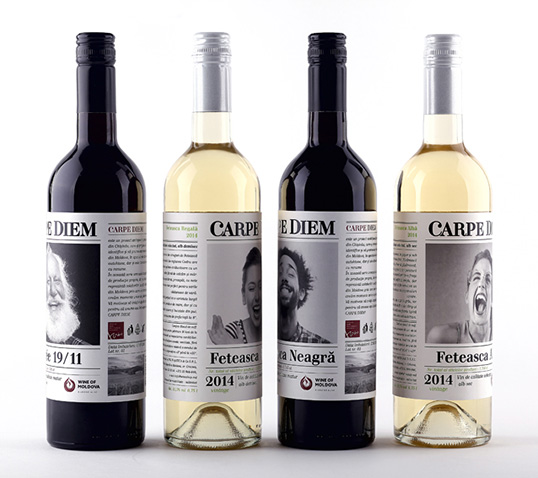 Designed by 43'OZ | Country: Moldova
"The target audience of this product became young people who lead an active lifestyle, trend makers, those who live a full life. The customer and the wine author itself were ready for a new, creative approach for a product design, and the client addressed several agencies before settling upon a concept offered by our studio.
A special thing about the design of Carpe Diem wine is that it's not created by traditional stereotyped solutions that are usually used for wine labels. At the heart of a design there is expression and emotion which are more important in RTB-factor for the chosen target audience."
October 20, 2015 | No Comments
Designed by Established | Country: United States
"Created in 2003, Cosmedicine is founded upon a legacy of European-based aesthetics treatment. The company operates with an ethos and philosophy rooted in accordance with its originating professional standard of high-quality, results-based, luxurious yet affordable skincare. Established's 2015 rebrand of Cosmedicine elevates the containers to the quality of the formulations. Notable distinctions include ombre-colored cylinder packages, hand-applied seal embellishments, and embroidered drawstring duster bags for travel and storage."
October 20, 2015 | No Comments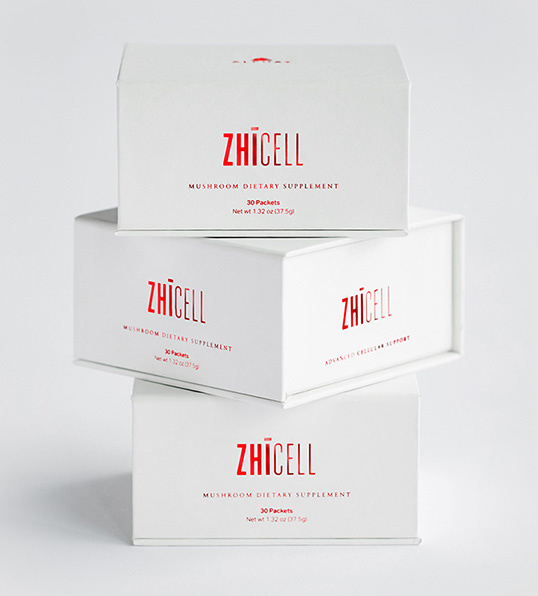 Designed by Shaun Steele | Country: United States
"Premium packaging design for Alphay's Zhi Cell, a nutritional mushroom powder blend that provides enhanced energy, cellular strength, mental focus and physical well-being. This custom clamshell box with a magnet closure has a soft touch white exterior with red foil stamping, a red interior which houses 30, pearl stick packs with gold foil lettering."
October 19, 2015 | 1 Comment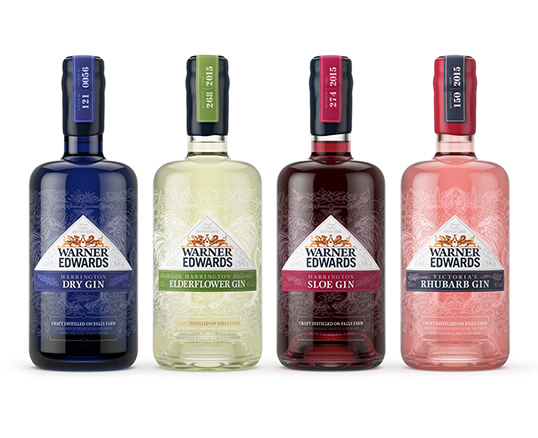 Designed by Biles Inc. | Country: United Kingdom
"Biles Inc. were appointed by Warner Edwards to create the brand strategy for their super premium gin, following a four way strategic pitch. 
The redesign has included consideration of the key brand equities and their expression across packaging on four variants: Dry, Sloe, Elderflower and Rhubarb, as well as on-line, POS and launch communications.
Anthony Biles, Founder and Creative Director of the London Agency said "Warner Edwards Gin is uncompromisingly good. The craft and knowledge that goes into the product is exceptional and the bond between the two founders very evident. The story behind Warner Edwards is rich, and deep and we have used it to inform the design."