September 9, 2013 | 6 Comments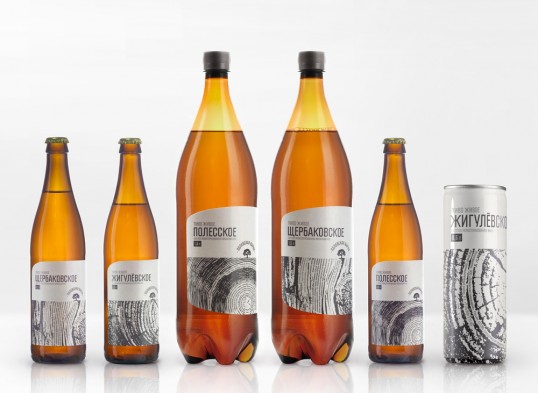 Designed by Red Pepper | Country: Russia
"Beer package concepts are usually very beautiful.
But in reality, the Russian's law demands placing a lot of additional mandatory information on the bottle. And this becomes a problem, because sometimes this information occupies more than 50% of label space.
Looking on the brewery's logo in a shape of a tree, we have chosen direction of eco-labels and used the texture of tree bark and felling. We embedded all mandatory information about consist and limitations to the natural wood texture, saving the visual harmony and purity of idea.
100% of mandatory information shown. 100% of idea saved. 100% not fake and already in stores."
September 6, 2013 | 2 Comments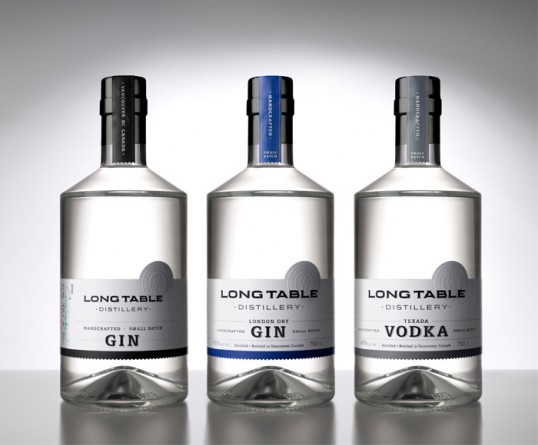 Designed by Saint Bernadine Mission Communications Inc. | Country: Canada
"Long Table Distillery is a producer of handcrafted, premium, small-batch spirits based in Vancouver, BC. Its West Coast heritage, expert knowledge, and dedication to organic, high-quality ingredients were the foundation for the design by Saint Bernadine Mission Communications Inc. A design identity that reflected the distillery's commitment to craft and focus on small-batch quality was developed for its selection of unique gins, vodkas, and specialty spirits.
The design system needed to accommodate colour coding for flavours of their permanent line, as well as a system to allow for small artisan batches that are sold principally on site. To reflect the artisanal quality of the brand, key elements included a hand-stamped batch number, handwritten varietal, perforated edges, and dotted rules that act as a device to divide information on the label."
September 6, 2013 | No Comments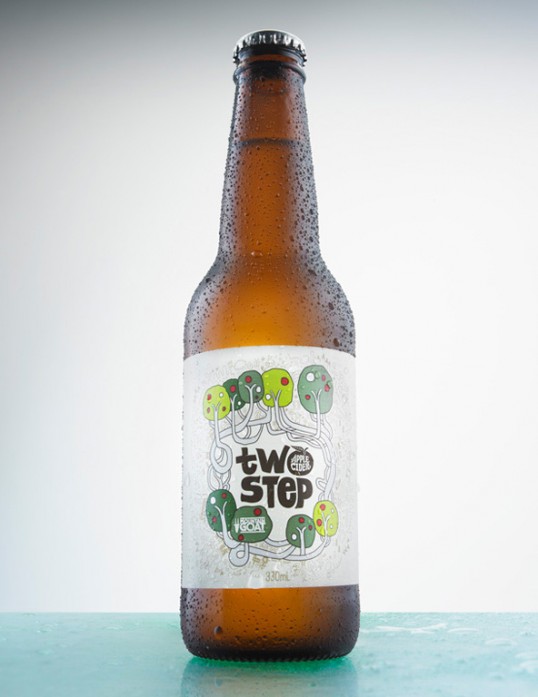 Designed by Freeform Advertising + Design | Country: Australia | Illustration: Rudi de Wet
"We needed to create packaging that allowed Mountain Goat to stand out as the quality contender, whilst avoiding the conventions of many other labels (colour choices, obvious apple imagery etc).
Yet it still needed to be clear it was a cider. For this, we imagined the kind of orchard a brand like Mountain Goat might source its apples from.
We then entered relevant terms into Google image search, and created a visual mashup of the more random results. These became the inhabitants of the orchard, such as the two-stepping goats, car castle, sneaky ninja and drum tractor.
The final product was this quirky, illustrated label which gave us a unique visual language for all packaging and communications."
September 5, 2013 | No Comments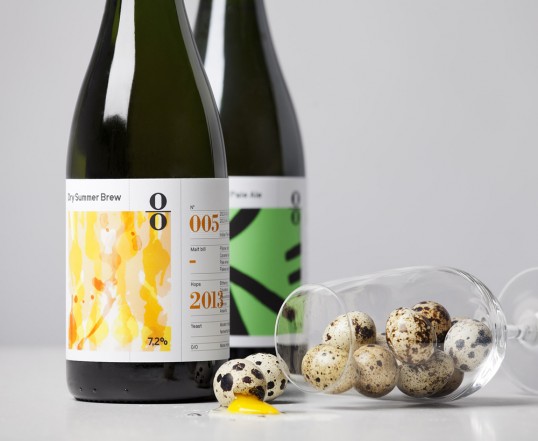 Designed by Lundgren+Lindqvist | Country: Sweden
"O|O Brewing is a recently founded micro-brewery built upon a foundation of many years of home brewing. Founded by two beer connoisseurs – O|O aims for quality rather than quantity, brewing high-end beers serving as a suitable alternative to the traditional choice of wine in fine dining contexts. We designed O|O's identity and packaging. The logotype was inspired by brewmaster Olle Andersson's peculiar glasses, his characteristic appearance having become somewhat synonymous with the brand.
With many friends of the brewery being involved in creative disciplines – we designed the labels leaving a defined space serving as a canvas for artist collaborations. With each beer being produced in limited quantities, the labels will serve as a micro-gallery growing over time."
September 5, 2013 | 4 Comments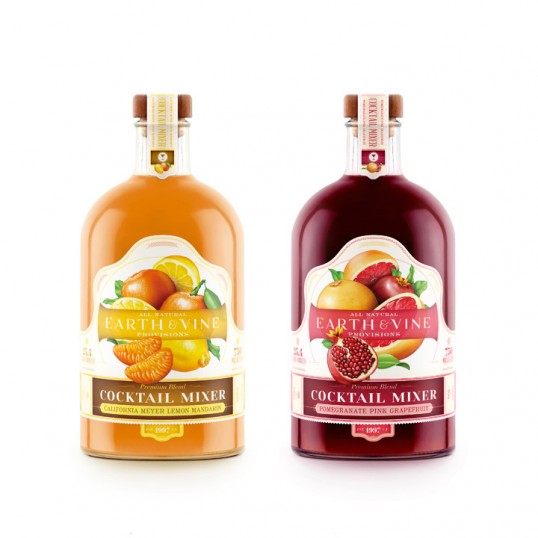 Designed by Moxie Sozo | Country: United States
"Earth & Vine Provisions offers more than 60 different jams, sauces, dressings and beverage elixirs for the gourmet market. Whether someone is a beginner cook or an advanced chef, the California-based company offers something for everyone. Earth and Vine's dedication to crafting the finest products on the market has garnered them numerous international awards, but also means the products are priced at a premium. Unfortunately, the branding and packaging did not reflect the quality of the food itself. Moxie Sozo was hired to rebrand, reposition and repackage Earth and Vine's entire lineup. Beginning with the beverage elixirs, the agency examined every aspect of Earth and Vine's offerings, including the pricing strategy. Since relaunch, Earth and Vine's sales have increased over 450%. The company is now positioned for strong growth and is reaching a far greater audience than ever before."
September 4, 2013 | No Comments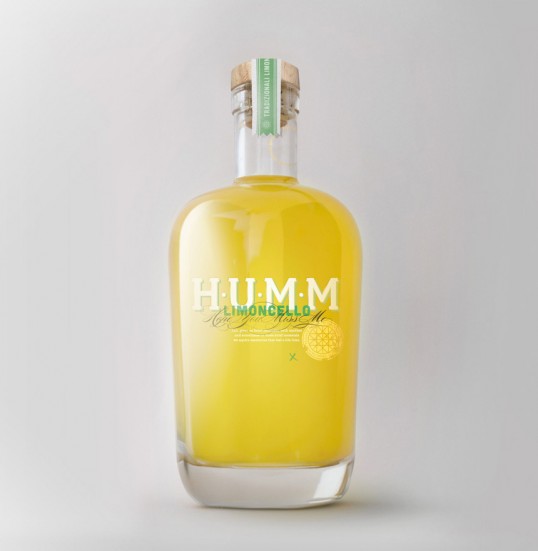 Designed by Butcher & Butcher | Country: New Zealand
"Brand & concept development for Morgan & Geradi ltd. The packaging concept is a precursor to a larger brand story and communications model, touching on memories, travel and human connection — a subtle and joyful insight into a Kiwi & Italian partnership."
September 2, 2013 | 2 Comments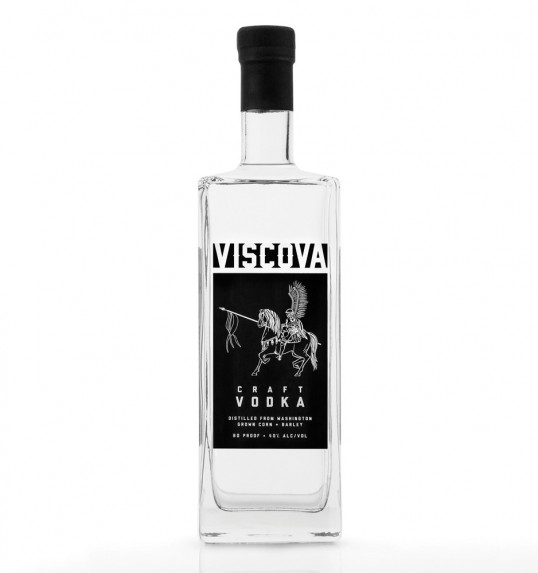 Designed by Sasquatch Agency | Country: United States
"The Viscova Vodka package is inspired by the renowned Polish Winged Hussars, the elite Polish Calvary unit of the 16th to 18th centuries. The clean black label shows an illustrated image of a proud, mounted winged Hussar with a traditional long lance.
John and Steve Vissotzky, two brothers of Polish descent, founded Double V Distillery in 2009, and make the traditional small batch Viscova Vodka in copper stills in Battle Ground, Wash. The brand name and label graphic pay homage to the ancestral roots of the two brothers.
The label was screen-printed to give the bottle a clean, streamlined aesthetic. The black-on-clear look and unique shape of the bottle were designed to standout on the crowded vodka shelves of liquor and grocery stores.
Sasquatch's internal team on the project consisted of Creative Director Ben Jenkins, who also served as copywriter, and Senior Design Director Kristin Casaletto, who designed and illustrated the label."
September 1, 2013 | 2 Comments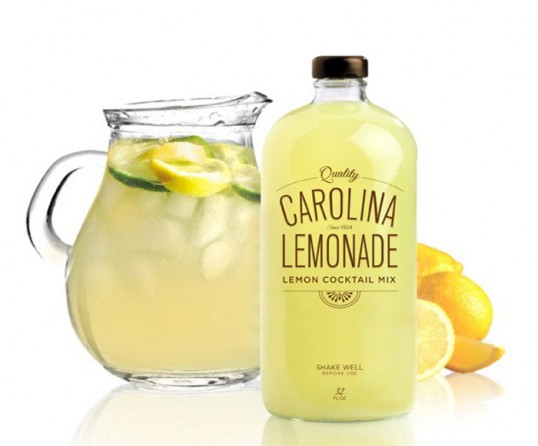 Designed by Jessica Haas | Country: United States
"This was a school assignment in Packaging 101. The project was to design a beverage of your choice and the challenge was hat you're limited to only one color. We the lack of 4 color imagery I was forced to utilize the color of the beverage itself. A few people in my class were doing juice so I moved to a more fun option, a cocktail mix which allowed me to experiment with different bottle shapes. The Boston round had a great feel to it and was calling out for typography. I decided to keep it simple and just use type but my professor felt it needed some sort of appetite appeal. I finished the assignment off with a small illustration of a lemon slice which I think really makes the piece eye catching."
August 28, 2013 | 3 Comments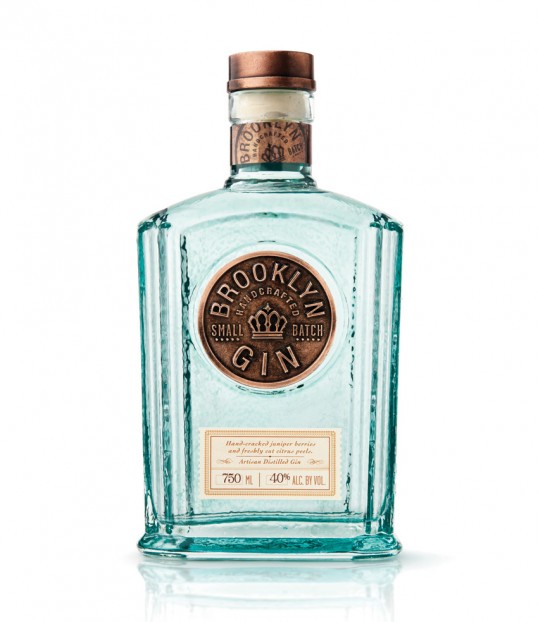 Designed by Spring Design Partners, Inc. | Country: United States
"Spring Design Partners was selected to create the Brand Identity and Package Design for a new super premium Gin that reflects the essence of its birthplace and engages Mixologists with its hand-crafted, micro-distilled pedigree. Inspired by the ingenuity of Brooklyn, a sometimes gritty, but always soulful borough, we crafted a visual identity for Brooklyn Gin that blends old-world craftsmanship with today's artistic, vibrant culture. The bottle structure pays homage to the apothecary origins of gin, reinforcing its place in the new speakeasy, while the medallion label – stamped in metal – celebrates the authentic spirit at the core of the brand. For the modern Mixologist, Brooklyn Gin captures the magic and magnetism of a time and a place where the cocktail is king The package has generated tremendous attention resulting in national media coverage by The New York Times and The Huffington Post along with hundreds of blog posts. Brooklyn Gin is now sold in over 55 on-premise accounts and dozens of off-premise locations throughout the 5 boroughs. With over 300 cases sold in 1Q 2011, the brand is on its way to exceeding its sales target for 2011."
August 21, 2013 | 1 Comment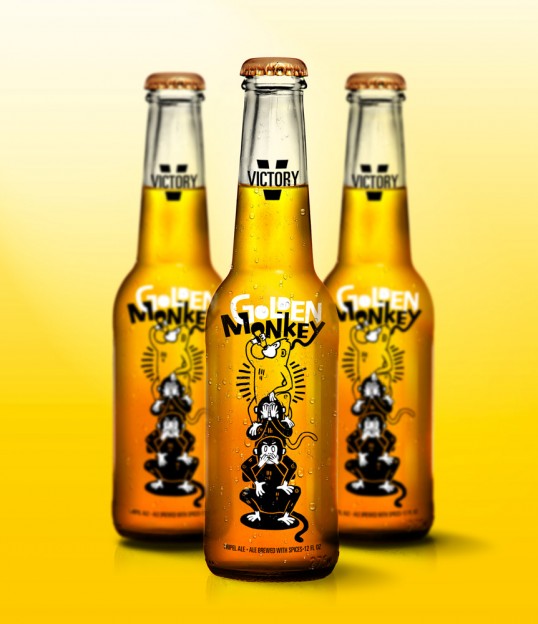 Designed by A.J. Poholski | Country: United States
"Golden Monkey is a Tripel brewed ale with a rich warming flavor. Through this label, the beautiful color of the beverage within is showcased as the glowing fur of the legendary golden monkey. This monkey on top embodies everything about this ale, a playfulness, a cleverness, and a satisfaction that can only be found in a beverage of such quality. The three wise monkeys have stood for their respective meanings for centuries and this top monkey has seized the opportunity and broken free from his long held position. The golden monkey is wise enough to know that the brother that can see can not say a word and the brother that could speak in protest is blind to his actions. Be the golden monkey."