December 8, 2015 | No Comments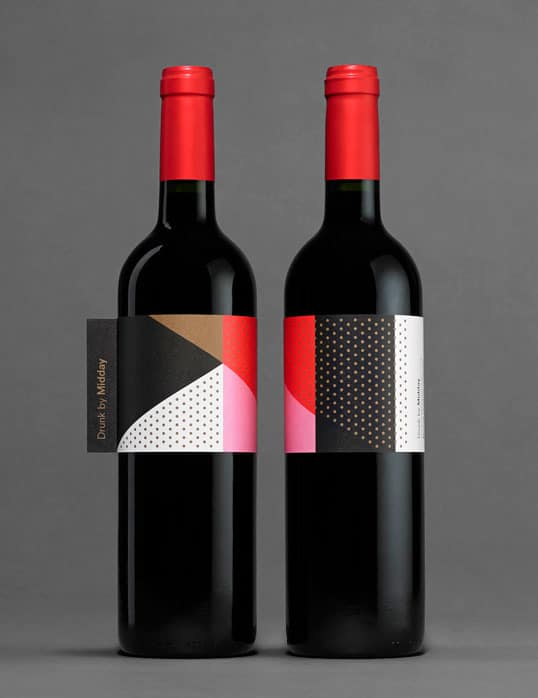 Designed by Midday | Country: United Kingdom
"Our limited edition gift kick starts the festivities on the one day it's customary to enjoy a tipple before the stroke of Midday. Christmas comes but once a year. #drunkbymidday"
December 8, 2015 | No Comments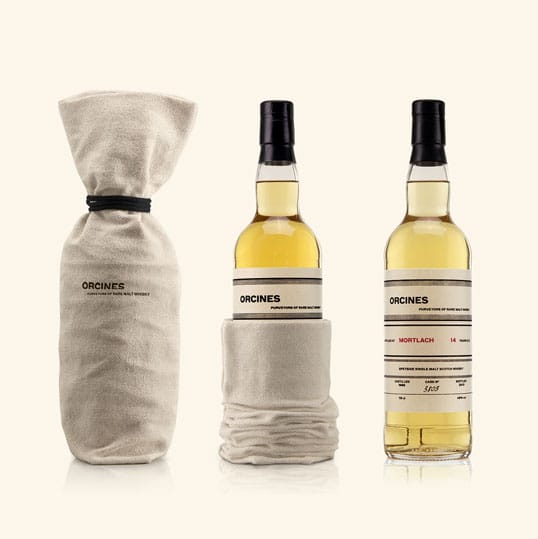 Designed by Be Dandy | Country: France
"The first cotton label on the market, it evokes the craftsmanship and the fragility particular to the world of luxury. In a competitive whisky market, Orcines is thought of as the noble and sincere result of the work from a spirit selector. Functional, the label design is inspired by experts' tasting notes."
December 8, 2015 | No Comments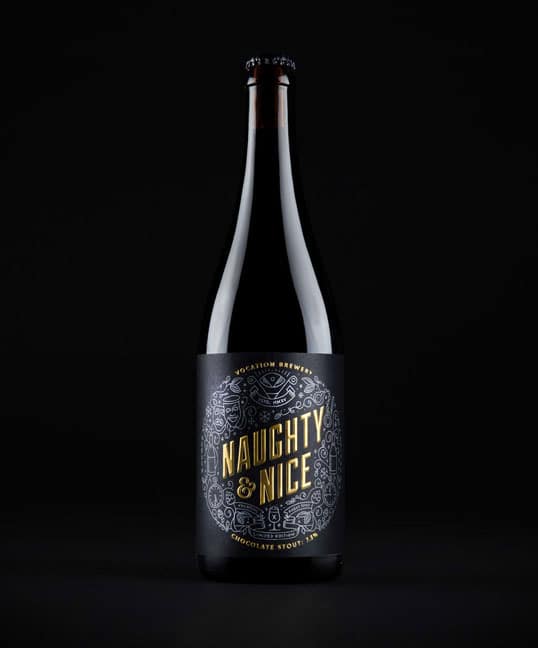 Designed by Robot Food | Country: United Kingdom
"Robot Food created Vocation's branding earlier this year. For Christmas 2015 the agency and brewery joined forces to create Naughty & Nice, a limited edition chocolate stout brimming with festive flavour.
Robot Food and Vocation Brewery make a good team. Both share a challenger ethos, which lives and breathes in Vocation's uncompromisingly delicious craft beers, and in Robot Food's distinctive brand designs.
Naughty & Nice is a collaborative project. The decadent chocolate stout is smooth and warming, and combines a naughtily high ABV with some seriously festive flavours. Comprising of just 1323 limited edition 750ml bottles, Robot Food developed the idea with head brewer, John and got suck in brewing up the single batch."
December 4, 2015 | 2 Comments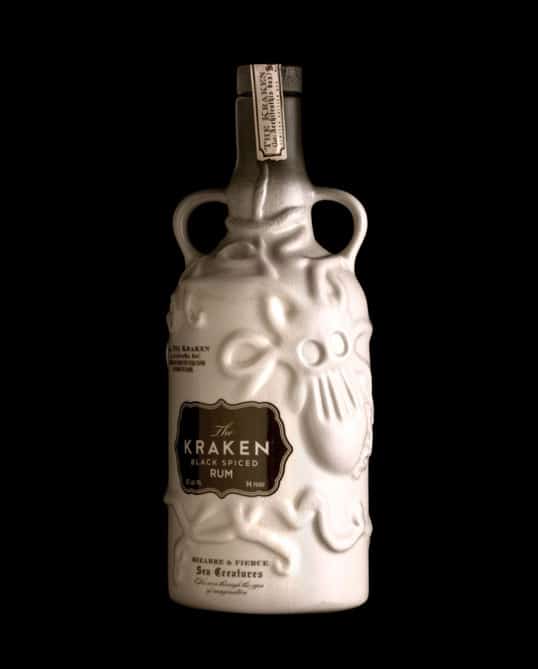 Designed by Stranger & Stranger | Country: United Kingdom
"A limited ceramic bottling from the depths. Proof of the Kraken's existence at the bottom of the ocean."
December 4, 2015 | 2 Comments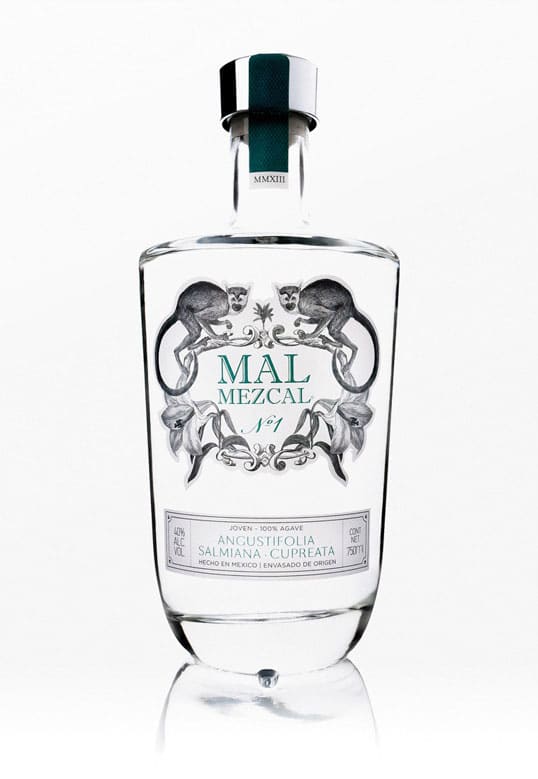 Designed by A-ya Design | Country: United Kingdom
"Mal Mezcal is a luxury mezcal brand with international distribution. Using finest 100% agave, this premium alcohol is produced in small batches by a family-run artisanal distillery in the wilderness of Oaxaca.
The overall aesthetic is inspired by the domestication of jungle wildlife which was practiced in Mexico in the beginning of the 20th century. Influenced by the lifestyle of the Mexican intelligentsia of the time, we imagined that Mal Mezcal would be drunk by people who related to that lifestyle.
We wanted to position the design in contrast to everything that was on the market. We stayed away from traditional Mexican-themed design references and aimed to develop an identity and packaging with a contemporary, sophisticated and modern look, for the global consumer."
December 1, 2015 | No Comments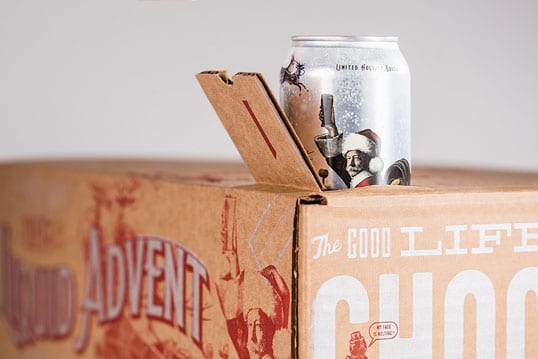 Designed by 1 Trick Pony | Country: United States
"1 Trick Pony named, branded and designed the packaging for this limited-edition, holiday release from Taft's Ale House. The chocolate porter was given the name, Liquid Advent, to pay homage to the Ale House's location in a renovated church in the historic Over-the-Rhine neighborhood of Cincinnati, OH. And what fun is advent without without an Advent Calend— rather, case."
November 26, 2015 | No Comments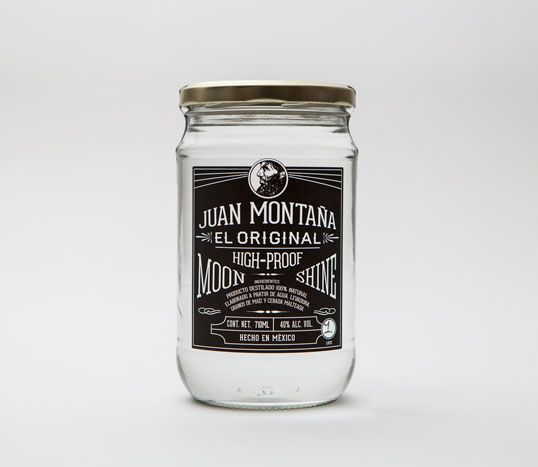 Designed by Sociedad Anónima | Country: Mexico
"Moonshine was the name given to illegally distilled whiskey during the US Prohibition, among this time, production was carried out at night, under the moon's rays. Juan Montaña is a Mexican distilled liquor which represents the southern US., made out of natural products such as water, yeast, corn kernels and barley. Its branding, packaging and graphic language are inspired by the story of a typical old hermitliving in the southern US Mountains, represented with a vintage ilustration at the top of the label. We chose to merge a rustic style with spare printing techniques to create a fresh design, combined with old fashioned elements to reflect the natural essence of the product. The result is a label with a vintage and raw look that give it a handmade feel."
November 26, 2015 | No Comments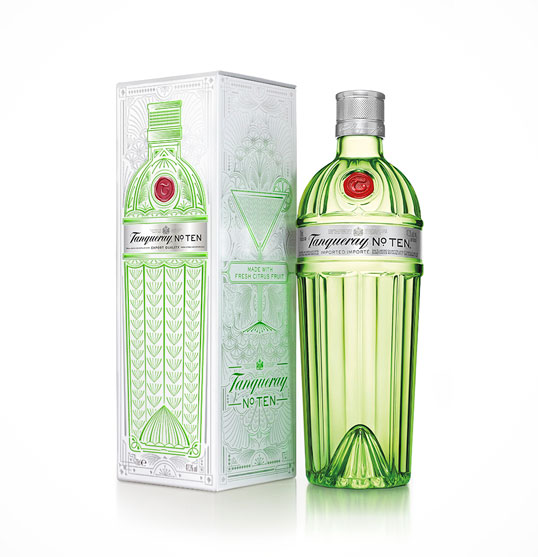 Designed by ButterlyCannon | Country: United Kingdom
"Tanqueray No. TEN is a super-premium gin from Diageo Reserve's luxury portfolio of World Class spirits. Using a unique combination of botanicals, Tanqueray No. TEN is an ideal choice for a number of serves, including the classic martini.  Its instantly recognisable bottle design celebrates the fresh whole citrus fruits that have always defined the spirit with ten elegant facets flowing down the green bottle, meeting at the base, taking the shape of a citrus squeezer and capturing the 1920s Art Deco period perfectly.
ButterflyCannon was asked to create a glamorous gift box that brought its dazzling 1920's style to life for the festive season."
November 25, 2015 | No Comments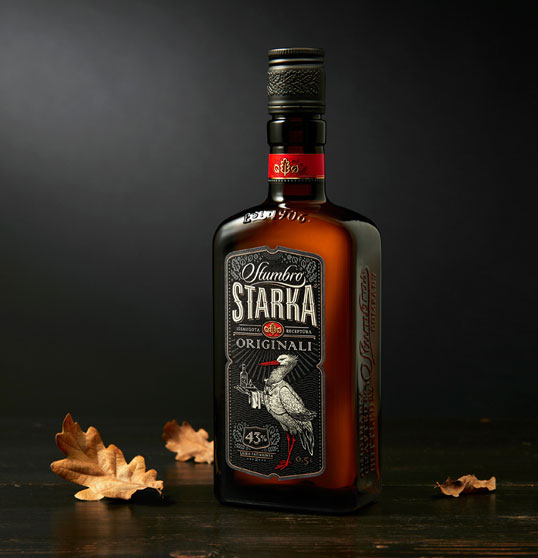 Designed by Studija CREATA | Country: Lithuania
"They say that in the old days, Lithuanian men would make Starka on the birth of their first son. An aged vodka in honor of the stork's delivery. Strong and special. Triple distilled rye vodka, with the leaves of apples and pears. Apples for richness and pears for a long, full life. Buried in an oak barrel, it would wait patiently for the son's wedding day.
For the revamp of Stumbro Starka, we want to blow the dust off this interesting and rich beverage. Our goal is for Starka to be known as the unique Lithuanian beverage that it is – one that you should be proud of treating guests to or bringing as a gift.
By changing the image of Stumbro Starka, in essence, we created a whole from its parts: from the new, uniquely-shaped, dark glass bottle adorned with raised calligraphy and the rich label which tells the legend of the beverage, to the bottle stopper decorated with an oak leaf wreath."
November 24, 2015 | No Comments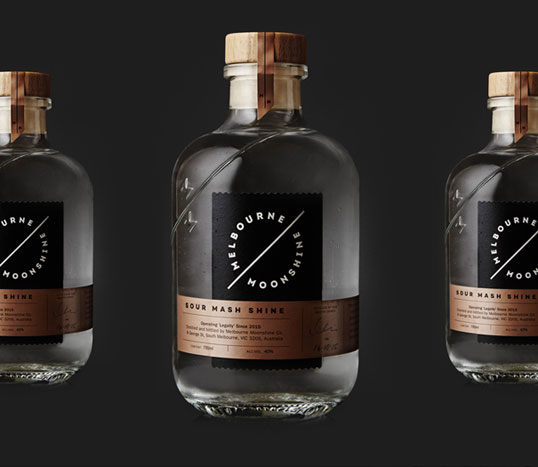 Designed by Sense | Country: Australia
"Melbourne Moonshine is a brand new alcohol firm based out of South Melbourne. For its branding, packaging and website, we drew influences from the bootleg history of moonshine itself, as well as the shape of the celestial moon and the copper of the alembic stills used to create this unique liquor.
Melbourne Moonshine was also the opportunity for Sense to design our first spirit bottle, which made us proud as punch (Moonshine punch, of course).
The pillars of this fine drop's brand identity include photography referencing film noir aesthetics and a tone of voice full of Appalachian jargon and down-home attitude and we can tell you, we had as much fun as a moonshiner sampling from the still working on this job."