December 1, 2011 | 4 Comments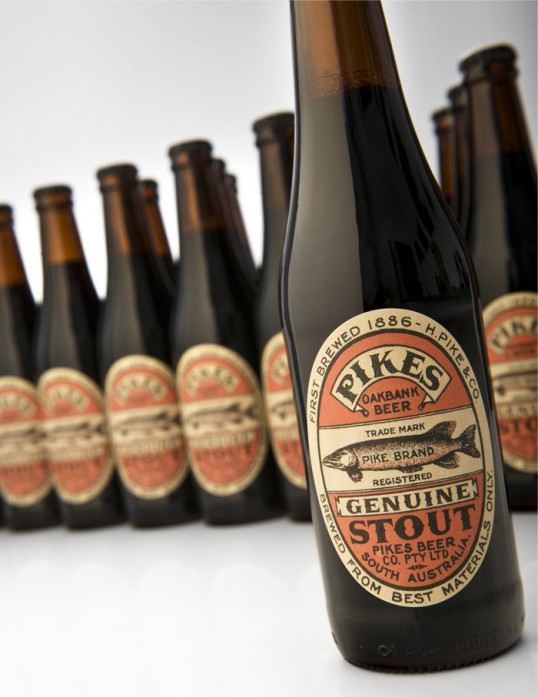 Designed by Black Squid Design | Country: Australia
"The Pikes Stout label is to reflect one of the original Pikes beer labels – traditional handcrafted genuine stout."
November 28, 2011 | 4 Comments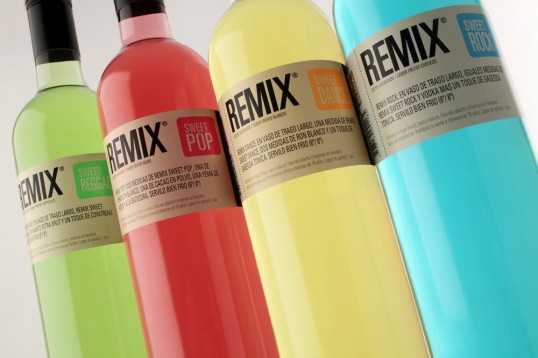 Designed by Guillo Milia | Country: Argentina
The label design for Remix is inspired by an entry ticket to a concert or music festival. Both the target and the end consumers are closely related to this world, for this reason we named each flavour based on a particular musical style.
November 24, 2011 | 4 Comments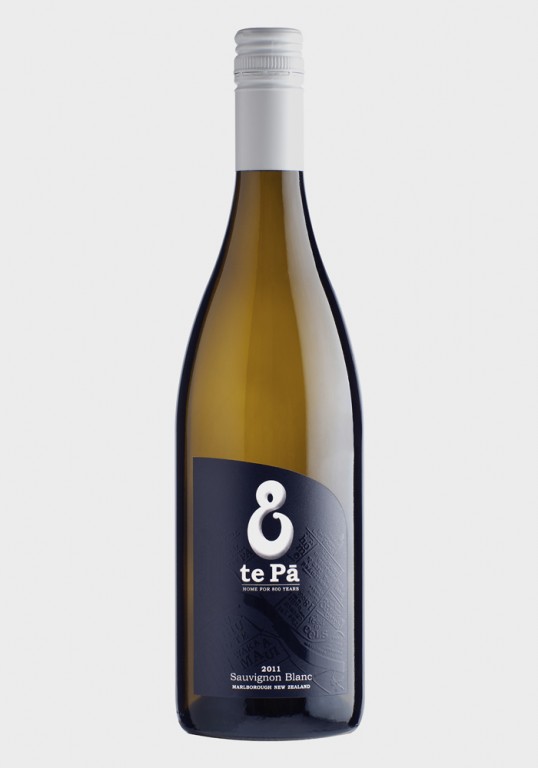 Designed by Neogine Design | Country: New Zealand
"Our latest wine branding project, Te Pa for Montford wines. A Blenheim winemaker with a rich history. Based at the Wairau Bar, the oldest inhabited piece of land in Aotearoa, the ancestors of the McDonald family have lived on this land since 1350. The branding captures this rich history a well as their love of the land and the life it provides. The first piece of material to be rolled out are the wine labels, with website and photography to come. If you look closely you can see the stories from the land captured in the typographic map, which is overglossed on the label."
November 23, 2011 | 4 Comments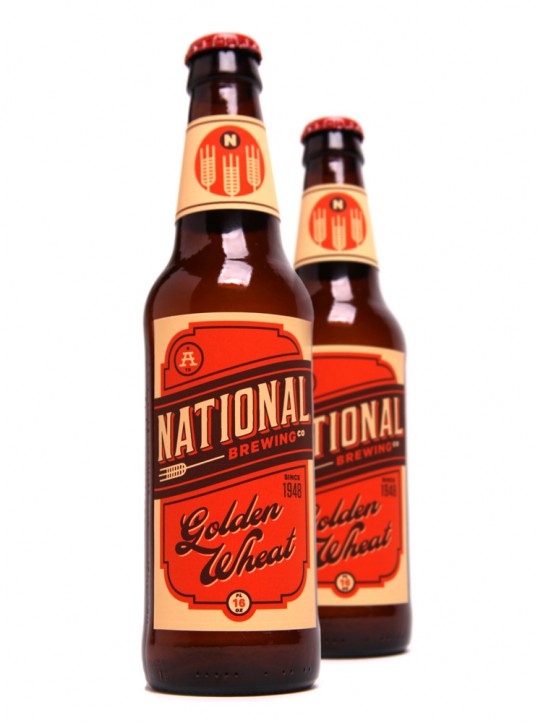 Designed by Bryan Couchman Country: United States
"National Brewing Company is a self initiated project created for my portfolio. I mixed contemporary and vintage elements to create a timeless and relevant label. The Golden Wheat brew establishes a brand language that is flexible enough to be applied to future brews."
November 23, 2011 | 3 Comments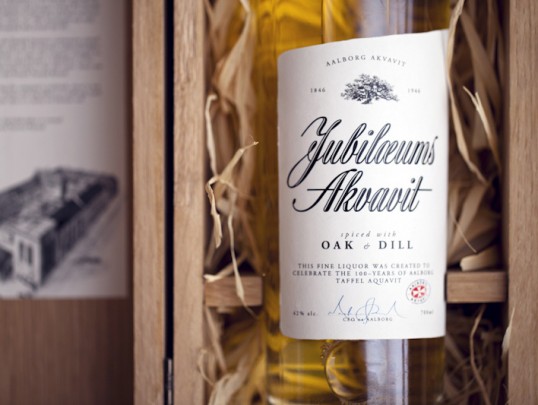 Designed by Nicolaj Henriksen, Thorbjørn Gudnason, Christina Stougaard & Casper Holden | Country: Denmark
"A fictional school project redesigning Aalborg Jubilæums Akvavit. This product is a celebration of the 100 year anniversary of Aalborg Taffel Akvavit, 1846. Our intention with the redesign was to reach a younger target group, while still having the elderly consumers in mind.
We have made a new label for the new bottle, but kept the current traditional logotype. One of things that is recognizable with this liquor is it's taste of oak, which we chose to highlight.
The gift packaging is handcrafted in oak, will be more expensive than just the bottle, and will be a preferable luxury choice as an anniversary present."
November 22, 2011 | 9 Comments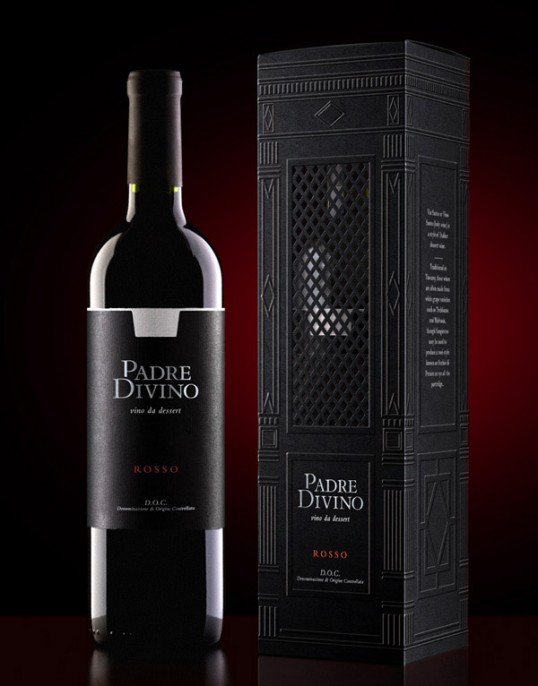 Designed by Yevgeny Razumov | Country: Russia
Padre Divino (in Italian Divino means divine, di vino – wine) is a dessert red wine recommended for use on Catholic holidays and also as one of the basic elements of receiving the Eucharist in Catholicism.
November 21, 2011 | 5 Comments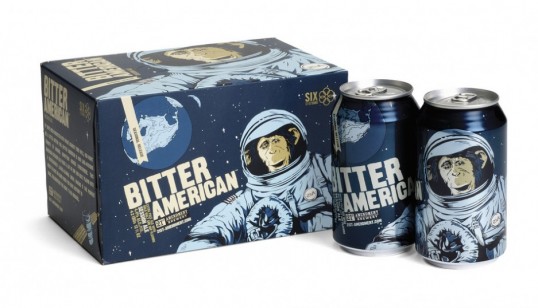 Designed by TBD | Country: United States
Great concepts and packaging by TBD from Oregon. Illustrated by Joe Wilson.
November 21, 2011 | 3 Comments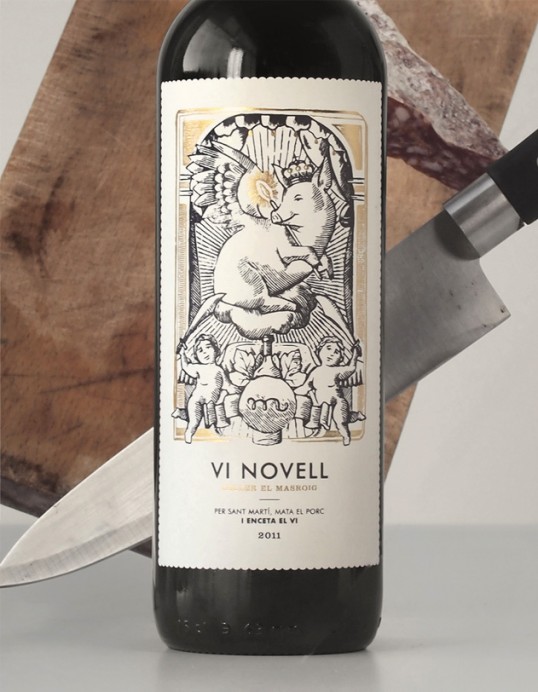 Designed by Atipus | Country: Spain
"Traditionally, in November, coinciding with the celebration of the slaughtering of the pig, the 'Vi Novell' is bottled. This is a fresh and fruity wine which is bottled before its fermentation is finished. Therefore, the wine doesn't mature in the bottle and it must be consumed within a short space of time. It is a wine for enjoying; a wine for celebration.
The graphic references religious illustrations of the saints. On the label, we sanctify the pig, on its day of sacrifice."
November 20, 2011 | 3 Comments
Designed by Force & Form | Country: United States
"With boxed wines currently representing 36% of wine sales in Scandinavia and 45.9% in Australia, the Rutherford Wine Company grabbed the opportunity to introduce a brand uniquely conceived to appeal to Millennials and Gen X-ers in America. Our solution is a package that is as equally at home in Giant Robot as it is on the shelves of your local grocery store. Cuboid proudly embraces its boxiness. With its quirky logo, vintage colors, eco-friendly materials, 8-bit citizens and even a toga party—Cuboid appeals to the youthful spirit in us all."
November 15, 2011 | 3 Comments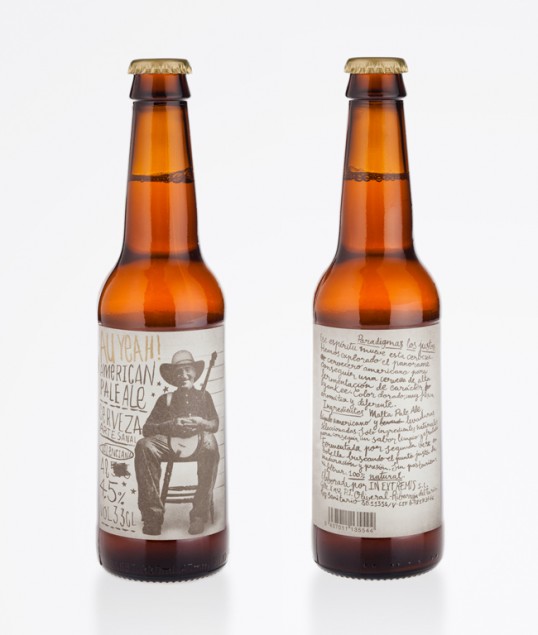 Designed by Estudio Mllongo | Country: Spain
"Au Yeah!, a valencian beer with an american style, dixie inspiration, texas beer hops and an authentic flavour. The mixture of cultures is shown with a touch of humor in the naming, a unique graphic design and a handmade typography."