January 7, 2009 | 8 Comments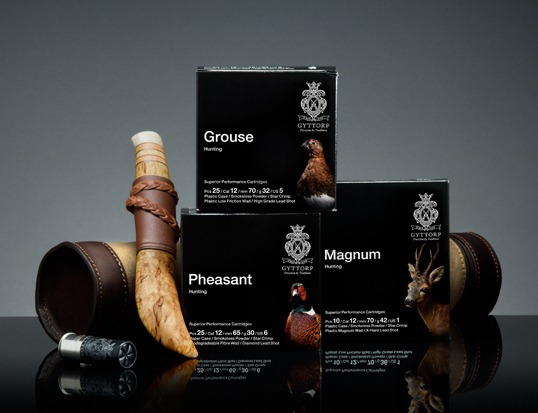 Designed by Neumeister | Country: Sweden | Fonts used: Neue Helvetica, Hoefler Text
"Input: Gyttorp AB is the result of a merger of Gyttorp Cartridge Company AB and HDF Gyttorp Jakt AB. The merger has created one of the leading companies within the hunting sector with Scandinavia as a priority area.
Output: The new brand identity needed to connect both companies internally and externally, signal Gyttorps' long history within the hunting sector and at the same time showing that the company is dedicated to continuous innovation. Key touch points included logo, packaging, catalogues, market communications material and the web site.
Outcome: Enabled Gyttorp to successfully relaunch their brand and build a competitive advantage to its competitors. The new brand platform will be the foundation for the company's future strategies that includes venturing in to new areas and formats."
January 4, 2009 | 2 Comments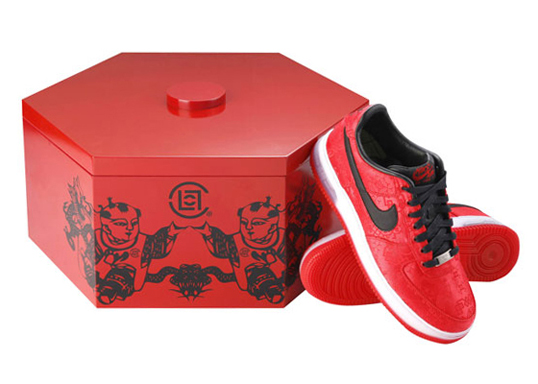 "The Nike Clot Air Force 1 comes in a special 'Chinese Candy Box' packaging set. Traditionally, Lunar New Year celebrations include offering sweets and other edible treats from a red lacquer box to ensure a 'sweet' year. Honoring this custom, the Nike Clot Air Force 1 packaging is a hexagonal red box with a partitioned tray layer, to hold shoe accessories, and matching lid. The box's exterior is adorned with Clot graphics in black."
Via Highsnobiety
January 2, 2009 | 1 Comment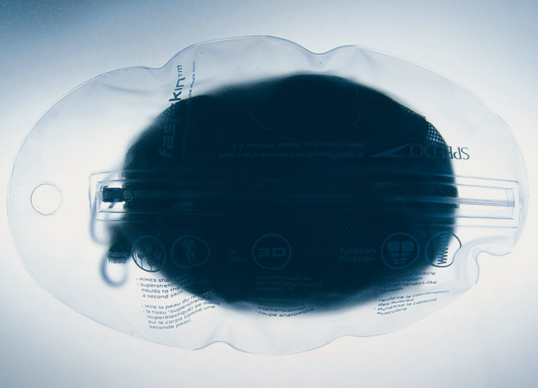 Designed by Checkland Kindleysides | Country: United Kingdom
"The skin of the shark was the inspiration for the fabric of the Speedo Fast-Skin suit; the shark's egg formed the inspiration of our packaging design. A net pouch was created into which the suit can be compressed into the smallest form. A tactile, semi-translucent pouch contains the 'net' and printed/embossed graphics subtly brand the packaging.
Bespoke merchandising unitary was created by CK to display the Fast-Skin suit – either packaged or dressed on a mannequin. Both the packaging and merchandising unitary have been implemented worldwide."
November 13, 2008 | 3 Comments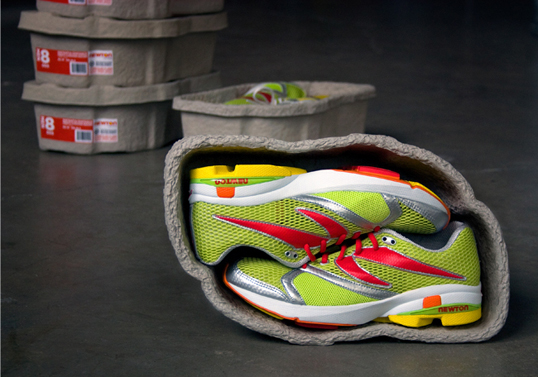 Designed by TDA | Country: United States
Innovative and environmentally friendly packaging for Newton Running by tda advertising & design.
November 4, 2008 | 2 Comments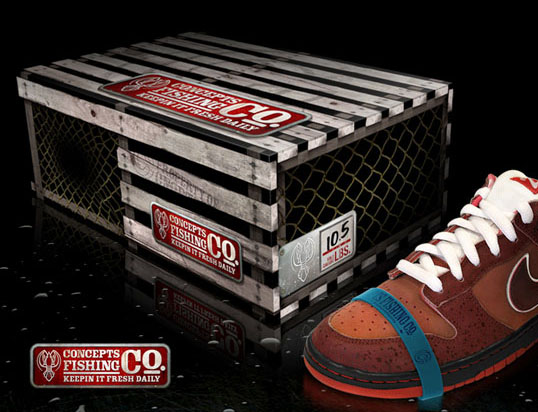 Great attention to detail in this unique design for the Nike "Lobster" Dunk Low. The first 200 pairs came equipped with a lobster claw rubber band, a tee shirt, a condiment box (which included a lobster shell cracker, fork, bib, an extra set of laces, and wet nap) and a poster, all put into a traditional paper bag used by typical, New England lobster retailers.
October 3, 2008 | No Comments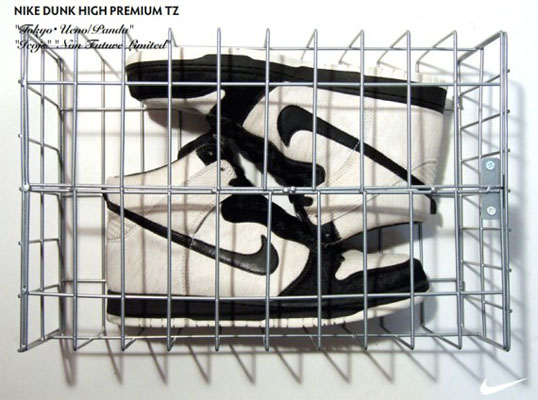 This Nike Dunk Hi Premium is dedicated to Tokyo and the Panda that can be seen at Ueno Park. The cage box is such a creative idea, so simple but yet so clever and fitting for the product. If anyone has any information on who is behind this design please let us know in the comments.
September 22, 2008 | 3 Comments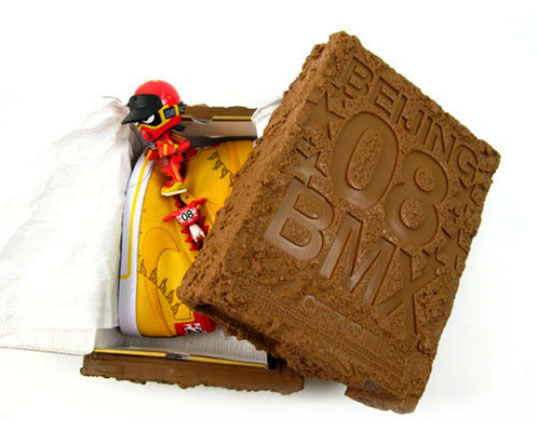 Designer Michael Lau created these shoes and unique packaging for the 2008 Chinese Olympic BMX team. Lau, more known for his vinyl toys tapped into his BMX backgound for inspiration when he came up with the idea for this unique package.