March 26, 2018 | No Comments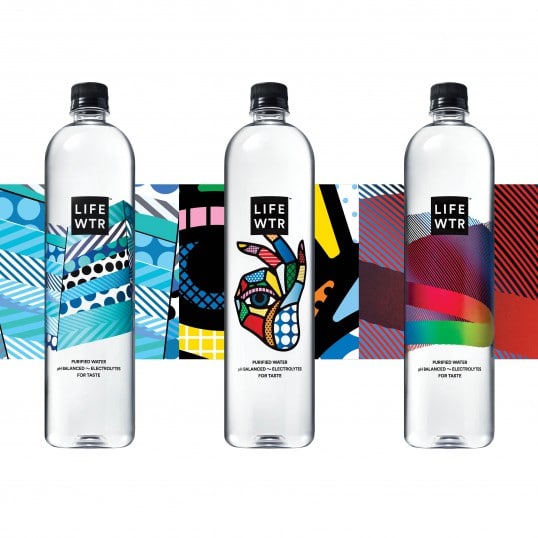 Designed by PepsiCo Design & Innovation | Country: United States
"Released in a series of three, with label designs refreshing quarterly, LIFEWTR bottles will feature different creators' work to introduce distinct expressions of creativity. The first series features the captivating work of some of the boldest and most transformative artists of today: MOMO, Craig & Karl, and Jason Woodside."
March 19, 2018 | No Comments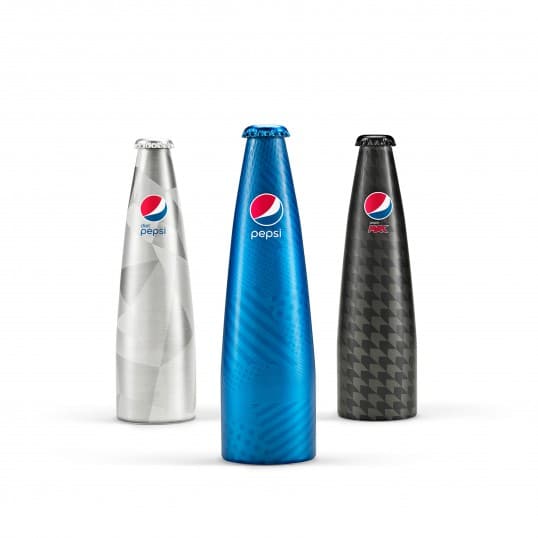 Designed by PepsiCo Design & Innovation | Country: United States
"The Prestige Bottle shape reflects the Pepsi heritage by nodding to prior classic glass structures in their most recognizable and simplified form. Its smooth aluminum finish is cool to the touch, communicating the ice-cold refreshment of the product inside. Subtle graphic patterns and vibrant colors capture the eye and differentiate between the brand's variants. The clean shape allows for countless designs to be incorporated on future iterations of the Prestige Bottle."
March 5, 2018 | No Comments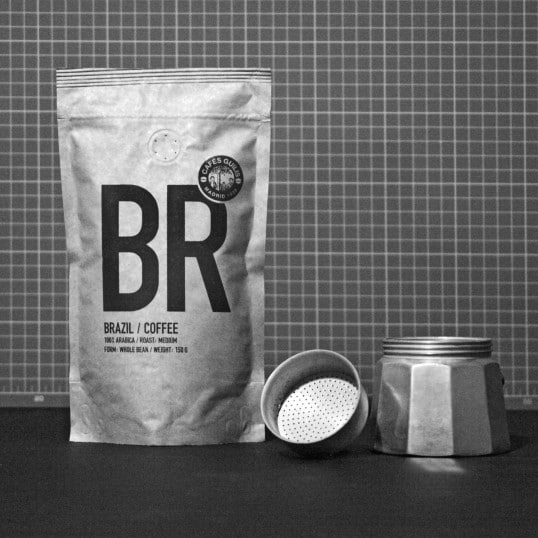 Designed by Michal Sicinski | Country: Poland
"In designing process we assumed basic laws of good design: utility, economy and idea.
The idea proved to be the key and was very simple. We decided to use the international designation of countries, which the coffee comes from, and use them as a leitmotif of packaging series."
January 18, 2016 | No Comments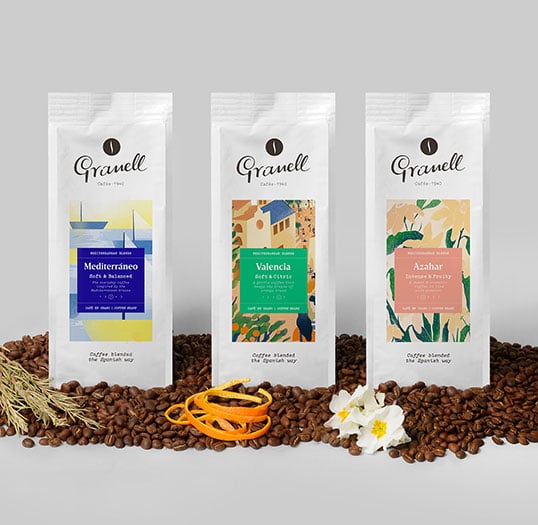 Designed by Firma | Country: Spain
"Granell coffees are roasted next to the Mediterranean Sea, surrounded by the fine weather, sun and scents that shape the Spanish spirit: joy, warmth, passion and spontaneity. In order to take advantage of these values, specially relevant for the international market, we created a unique proposal for them under the claim "Roasted the Spanish way". We conjointly built a strategy and speech that would leverage on the attractive of Spain and the Mediterranean, that would be then translated into the design of a new website, brochure and a new line of products called "Mediterranean blends", which packagings were conjointly designed with illustrator Charlotte Molas."
December 30, 2015 | No Comments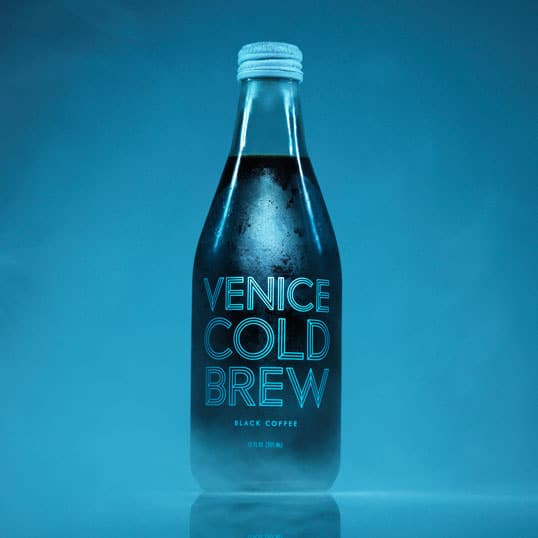 Designed by Venice Cold Brew | Country: United States
"Venice Cold Brew stands out in the cold coffee industry because of its clear, short bottle, with a one color screen printed label. It has a bold, graphic look to match its unique bright taste."
December 26, 2015 | No Comments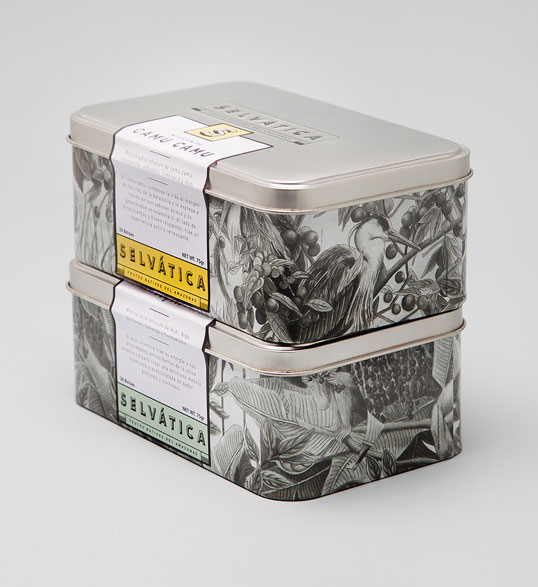 Designed by Siegenthaler & Co. | Country: Colombia
"Selvatica is a brand of fruit infused teas from the natural rain forests of Colombia. We wanted to portray the environment in which the Acai, Camu-Camu, Copoazu and the Arazá fruits grow. The illustrations depict the environment in which they flourish, the animals that feed from them and how the harvest is collected. We created a small window into the Amazon rain forest."
October 30, 2015 | 3 Comments
Designed by Pearlfisher | Country: United States
"Pearlfisher has created the brand for the world's first distilled non-alcoholic spirit, Seedlip.
In a drinks market saturated by sugary soft drinks and a bevy of alcoholic offerings, Seedlip is the first brand of its kind – a sophisticated and craft driven spirit that is also non-alcoholic. Combining six individually distilled barks, spices and citrus peels, Seedlip's refined and complex blend is poised to disrupt the way consumers think about adult non-alcoholic beverages. Pearlfisher's challenge was how to communicate Seedlip's powerful challenger proposition through artfully executed branding."
October 29, 2015 | No Comments
Designed by Kapsoola | Country: Israel
"Cofix is a fixed priced (only 5NIS per item) coffee chain, that aims to revolutionise the Israeli café market. We chose a catchy, sharp name + minimalist, functional and straightforward visual language — believing that a fair and affordable brand can also convey elegance and confidence."
October 29, 2015 | 1 Comment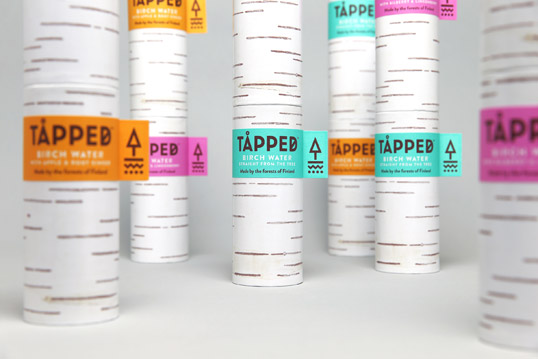 Designed by Horse | Country: United Kingdom
"Design studio Horse has created the brand identity and packaging for TÅPPED, leading the creation of the organic birch water market in the UK.
Considered nature's detox, birch water is a traditional drink and medicinal ingredient in Finland. Filtered from the roots up through the trunks of birch trees, the water, or sap, collects vital minerals and vitamins and is full of the antioxidant manganese.
"Although a traditional springtime drink in Finland and other parts of the world such as Canada, tree waters are a totally new concept to consumers in the UK", comments Ian Firth, creative partner at Horse.
"Clarity of product communication was therefore paramount, so we used the packaging structure to our advantage. To help communicate provenance, the water is packaged in a cylindrical paperboard can which we designed to resemble a real birch tree. This helps overcome some of the challenges of communicating an unusual new product, but equally distinguishes the water from other beverages."
October 27, 2015 | No Comments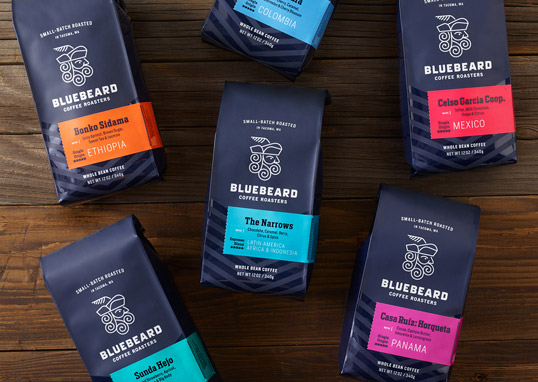 Designed by Partly Sunny | Country: United States
"Seattle-based brand firm, Partly Sunny, developed a bold visual identity and retail packaging system for Bluebeard Coffee Roasters, to launch the brand in a region that is famously over-caffeinated. Style and simplicity helped Bluebeard cut through the coffee clutter. And the Tacoma, WA company has quickly become one of the most beloved brands in the Pacific Northwest, with some of the finest specialty roasts available."