March 22, 2012 | 3 Comments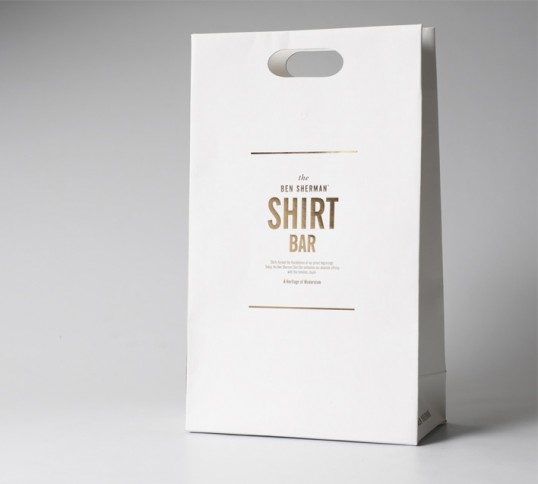 Designed by Ben Sherman | Country: United Kingdom
"To compliment our new Ben Sherman store concept we created a brand new companion set of store packaging and collateral. It was essential that this punctuated the look and feel of the new store design, but also linked in and reinforced the heightened service aspect, around which the store would operate."
March 15, 2012 | 20 Comments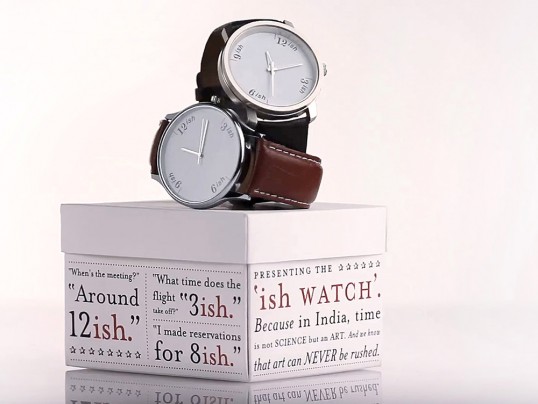 Designed by Hyphen | Country: India
"In India, 'fashionably late' is safely replaced with 'predictably late'. Cow blockades, politician escorts, and cratered roads, compound the problem and offer a valid excuse. So when you reach half-an-hour after the appointed time, you don't explain yourself. You wait for the other person to arrive.
We used this life insight, and added some dark humour to it.
We simply added a suffix to time periods. And moved the numerals from their classic perpendicular positions, tilting them to an approximate point on the dial. Hence six was not six. Eight was not eight. It was 'six-ish' and 'eight-ish'. Thus was born the 'ish Watch'.
The audience instantly connected with the watch, as it reminded them of the times they had been either the victim or culprit of tardiness. However, as a 'non-punctual' attitude is almost part of the Indian ethos, they bought into the idea and the watch, without delay."
February 26, 2012 | No Comments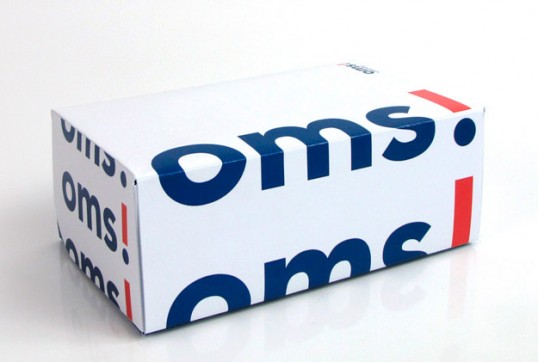 Designed by Solid Studio | Country: Italy
"OMS is a line of shoes headed by Original Marines. The need for renewal is born by the poor success of the product, both to the public at deployment. Starting from the renewal of the packaging, revealed several problems: too many product lines and were poorly organized and the mark was not sufficiently impactful."
December 18, 2011 | 6 Comments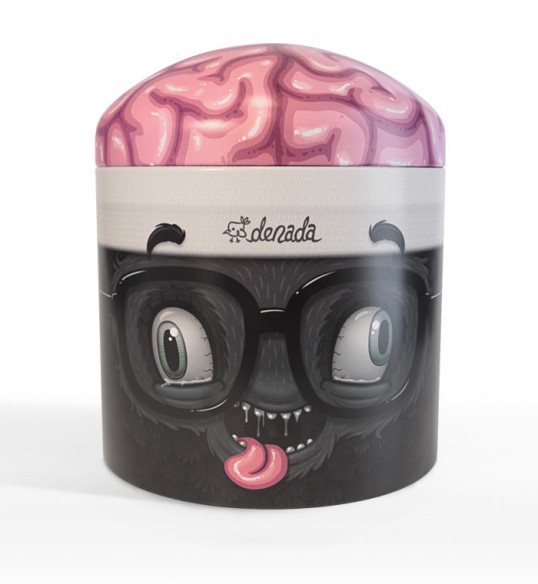 Designed by Andreas Krapf | Country: Germany
"The goal was to create a unique and fun packaging for the Denada T-shirt. The tin package can be used as a storage container after unpacking the order.
November 12, 2011 | 4 Comments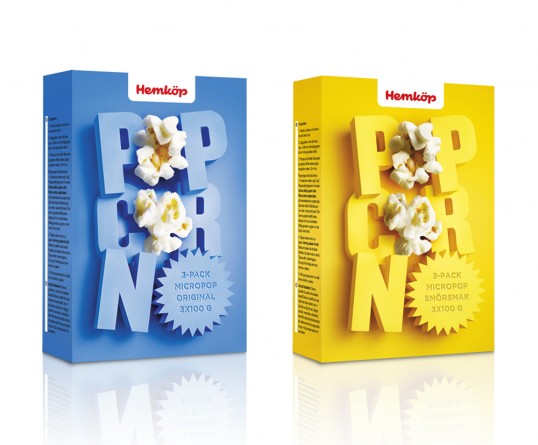 Designed by Kostym | Country: Sweden
"Hemköp is a part of the Swedish grocery chain Axfood. The stores are in central locations throughout Sweden. Hemköp offers its customers a wide and affordable range of inspiring foods and good service to meet and exceed customer expectations."
October 25, 2011 | 8 Comments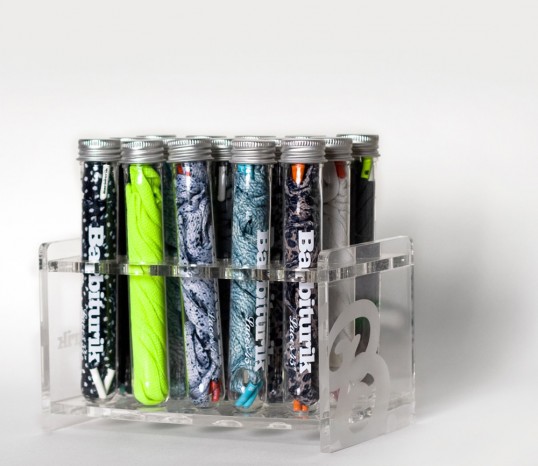 Designed by Barbiturik | Country: France
In 2002 Rémy Hernandez had a life altering skateboarding crash which left him a quadriplegic. After a few years of rehabilitation and reflection he decided to stay focused on his passion of skateboarding by starting his own skate brand.
October 12, 2011 | 2 Comments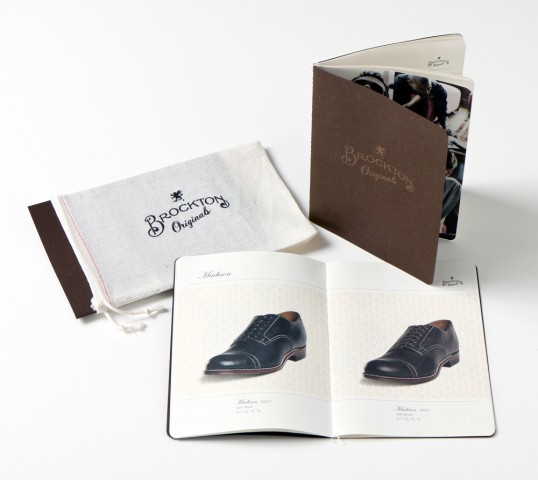 Designed by BVK | Country: United States
"Brockton Originals is an homage to William H. Stacy and Henry Adams crossing paths in the most unlikely of places—a shoe store. Since 1875, Stacy Adams have been crafting shoes for men with a flair for color, texture and style. To enhance these original styles, sleeves were rolled up and original patterns and blueprints were dusted off. These revisited designs were highlighted in a simple brochure and silk-screened bag to generate interest."
October 2, 2011 | 3 Comments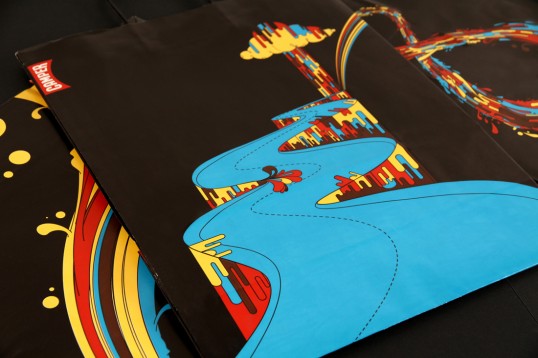 Designed by Swing Swing | Country: Spain
"Camper commisioned Swing Swing the design their spring-summer retail bags. One bag portrays the brand as a big and colourful infinite loop and the other as the rainbow at the end of the walk."
September 25, 2011 | 1 Comment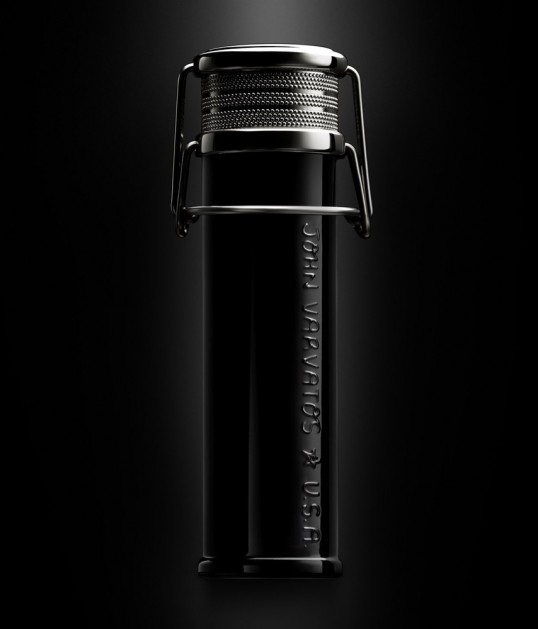 Designed by YARD | Country: United States
"Following in the incredible success of his Collection scents, John Varvatos debuts the first ever fragrance under John Varvatos Star USA. The concept and designs for the bottle, packaging and campaign were created by New York agency YARD—led by Executive Creative Director, Stephen Niedzwiecki. YARD has partnered with John Varvatos and all of his brands for over 7 years.
September 12, 2011 | 1 Comment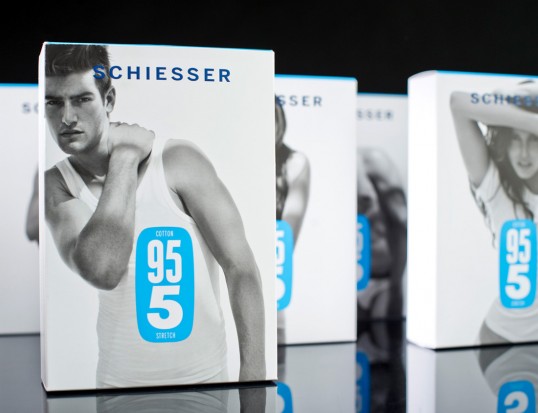 Designed by Hatch Berlin | Country: Germany
"In collaboration with Claudia Hammerschmidt Hatch Berlin took care of the new package design of the prestigious german heritage brand schiesser and worked on their new corporate design, including the creation of the 95|5 brand logo."