January 4, 2011 | 1 Comment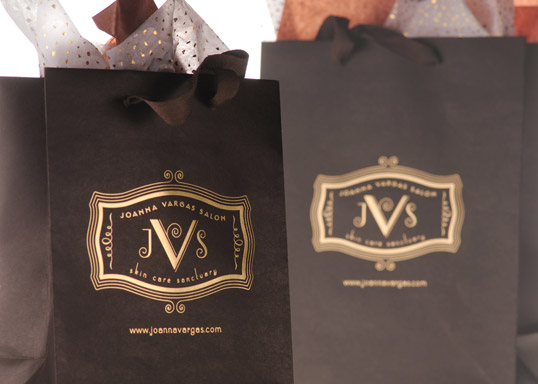 Designed by DBD International | Country: United States
"New York City's premier boutique for skin care to the elite, after completing the brand identity, bags were needed that extended the line's brand vocabulary. Two distinct tissue papers were ordered as part of the "package" to compliment the espresso-colored bags, the brown fabric handles and the gold foil."
January 2, 2011 | 1 Comment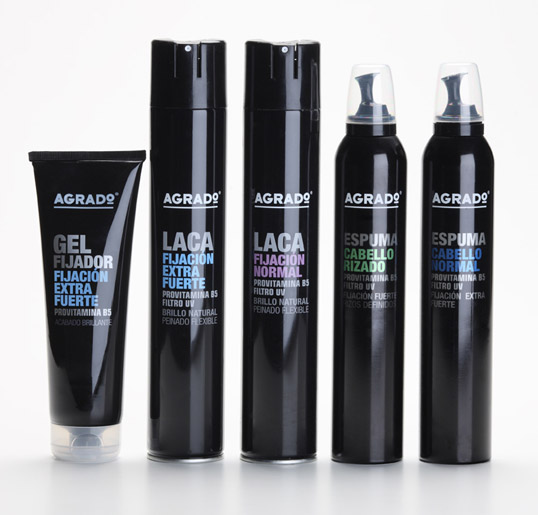 Designed by Estudio Marisa Gallén | Country: Spain
"Packaging for Agrado Cosmetics hair line. Despite being targeted to mass consumers and distributed in general supermarkets, we believe it is possible to offer low cost basic consumer products in lovely packaging. People deserve it. This project was commissioned by Estudio ZYX."
January 1, 2011 | No Comments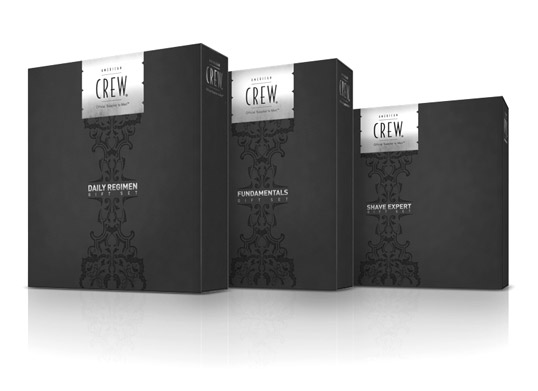 Designed by Karsh\Hagan | Country: United States
"These boxes were designed for American Crew's Holiday Gifting by Karsh\Hagan. The system includes three boxes, a bag and a matching booklet. The boxes are designed with two hits of black ink – one for the box and one to achieve the pattern. The labels and box names are printed with metallic ink."
December 31, 2010 | No Comments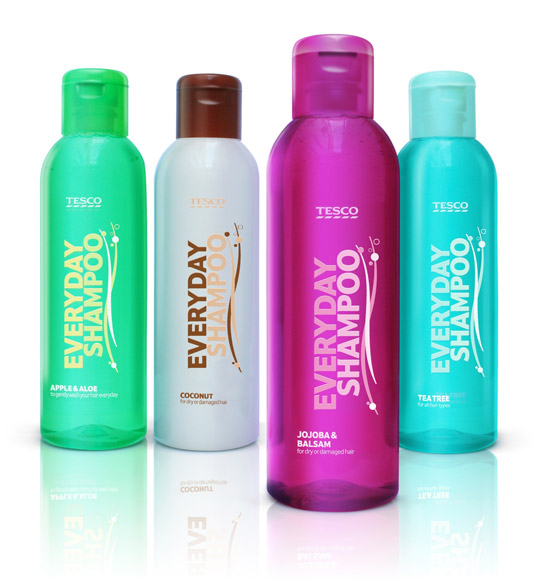 Designed by P&W | Country: United Kingdom
"International Design Consultancy P&W has redesigned the packaging for Tesco's health and beauty essentials range. The range, comprising of items such as shampoo, bath soak, shower wash is entry price point but needed to convey added value and quality. The design solution had to be unisex in some areas and have the potential to extend beyond heath and beauty.
Bold use of typography and benefit tone of voice with simple graphics make for a strong identifiable range. The result is a distinctive solution that has plenty of brand stretch for future categories.
December 30, 2010 | No Comments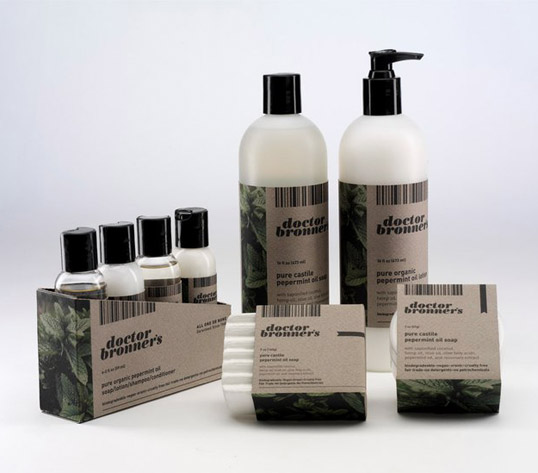 Designed by Tyler Hamilton | Country: United States
"Dr Bronner's liquid soap, lotion, bar soap, body balm, and 4 pack sampler of shampoo, conditioner, soap, and lotion."
December 24, 2010 | 1 Comment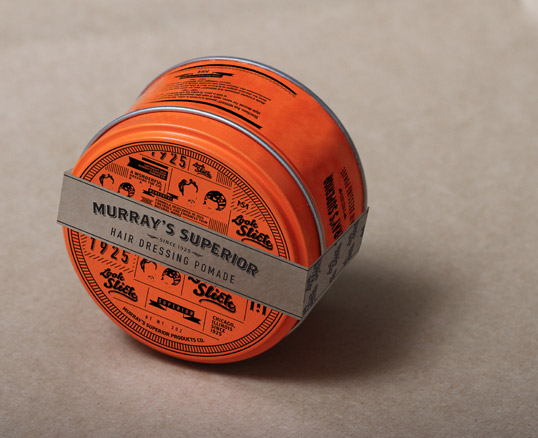 Designed by Jadyn Klassen | Country: Canada
"This is a repackaging design of Murray's Superior Hair Dressing Pomade.
I decided to keep the orange tin because of the equity that it holds. I have focused on the history of the brand through type, illustration and slogans that have been collaged into the design on the tin. This was a project that included a new logo as well as a campaign."
December 23, 2010 | 8 Comments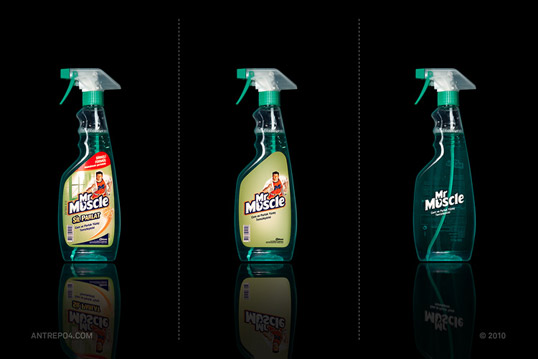 Produced by Antrepo | Country: Turkey
"Our latest project is about simplicity and we try to find alternate simple versions for some package samples of international brands. We think almost every product needs some review for minimal feeling."
December 23, 2010 | No Comments
Designed by Pearlfisher | Country: United Kingdom
"Pearlfisher has created the branding for Mii, a make-up line from Gerrard International – the first own-brand make-up line from this leading consultancy and distributor for professional beauty salons and spas. Mii offers an exciting choice of everyday make-up essentials with a professional quality that is not directed soley by colour trends and fashion fads.
Appointed in 2009 on the strength of its beauty brand credentials, Pearlfisher was tasked with creating brand strategy, product segmentation, naming, tone of voice and the packaging design.
The brand essence revolves around the idea of ultimate individuality. The consumer is at the heart of the brand and the products work to enhance and define the individual beauty – the real 'me' – of those that use them. The brand name is an aural representation of the brand essence and looks unique and stylish when written.
To help simplify, stand out and educate in the cosmetic marketplace, the graphic design is led by copy & tone of voice with useful hints and tips on how best to use the Mii products to suit the individual. The colour scheme reflects the premium and professional quality of the brand.
Natalie Chung, Creative Director Pearlfisher says "Mii appeals to both the professional market and the non-professional consumer. The design portrays the quality and educational aspect of the brand whilst also giving Mii a completely ownable and chic look and feel".
December 9, 2010 | No Comments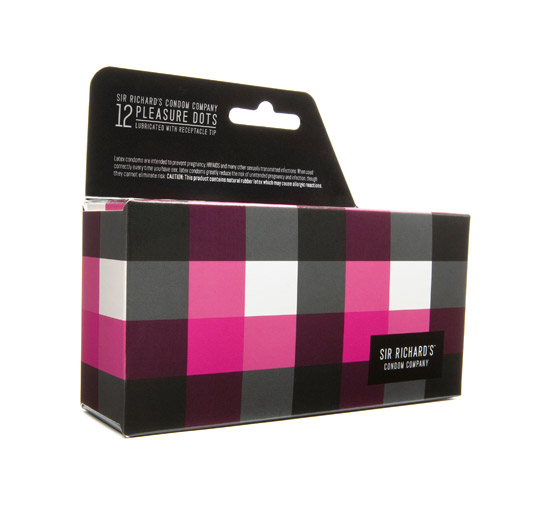 Designed by TDA | Country: United States
"We started this company from scratch in partnership with Kreloff Equity Partners. It is a for profit company that donates one condom in developing countries for every condom we sell in the U.S. The design is intended to be more appealing to consumers than the very pharmaceutical offerings currently on shelf. The condoms can currently be found at Paul Smith, Fred Segal, Viceroy, and Whole Foods with plans of expanding distribution in 2011."
December 7, 2010 | No Comments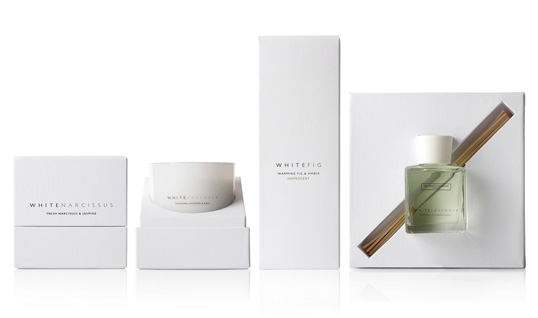 Designed by Aloof | Country: United Kingdom
"Product range packaging design for one of the UK's fastest growing multi-channel retailers.
Aloof redesigned the Bath & Body product range, refining containers, fitments, labels and packaging design within established production budgets.
Subsequently, we have designed packaging for new, premium White Scents, Noir, Menswear, Glassware and Portobello collections."