January 14, 2015 | No Comments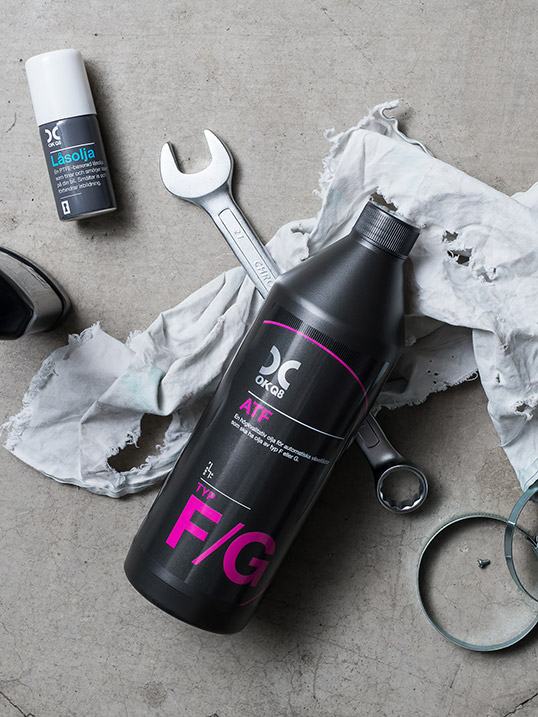 Designed by Identity Works | Country: Sweden
"More than just the average petrol and hotdog selling roadside service stations, OKQ8 are trained car people that put your car first.
With this and a fregmented portfolio of car maintenance products in mind, OKQ8 approached Identity Works with a challenge. Create a unifying design system. Something easy to navigate, knowledgeable and quality reassuring.
Our Thinking. Performance fused with user friendly. Like the dashboard in your car. Neutral colours fused with guiding spot colours. Our principle. The the bigger and brighter the information, the more important to take note of it.
The result. A versatile, user friendly design and pictogram system spanning 130 products in 10 categories."
October 16, 2013 | 2 Comments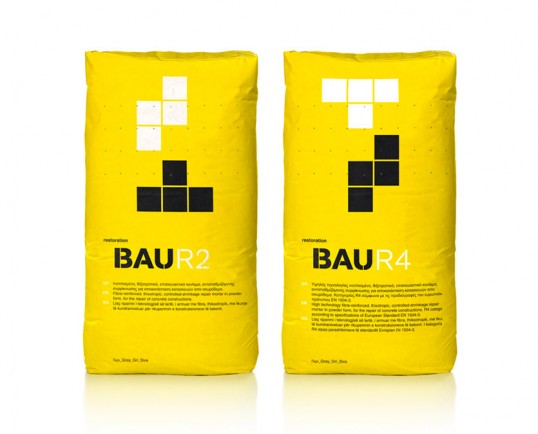 Designed by mousegraphics | Country: Greece
"The Briefing (In Brief): We have a series of materials related to construction and building. The brand's name translates as "construction". We want a packaging which will convey this in a simple, modern, distinctive way.
The target consumer: Professionals in building, and common people who have simple construction works as a hobby.
The design: We focused on the idea of construction and used Tetris game as our reference platform. The highly successful tile – matching puzzle video game, was launched in the 80's and is based on the random sequence of Tetriminos (color shapes composed of four square blocks each) which fall down the playing field – the "well" or "matrix" – to form specific structures. If it is true that play is at the base of every creative activity and if we all share building-with-cubes childhood memories, we designed the BAU packaging as a fun way to bring the "matrix" to adult realities."
February 10, 2013 | 3 Comments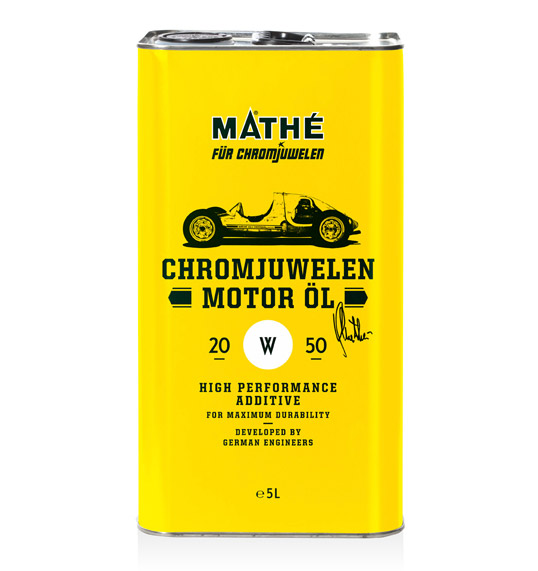 Designed by Donkey | Country: Germany
"Chromjuwelen Motor Öl, jointly conceived by MVG® Mathé-Schmierstof ftechnik and Chromjuwelen, is based on the needs of the various groups of classic car aficionados. The premium standard of excellence and formulation with Mathé® Classic make it unique."
October 16, 2012 | 2 Comments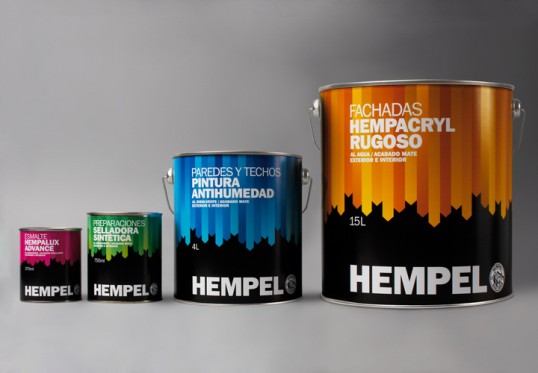 Designed by Marnich Associates | Country: Spain
"Packaging design for paint manufacturer Hempel"
October 4, 2012 | 1 Comment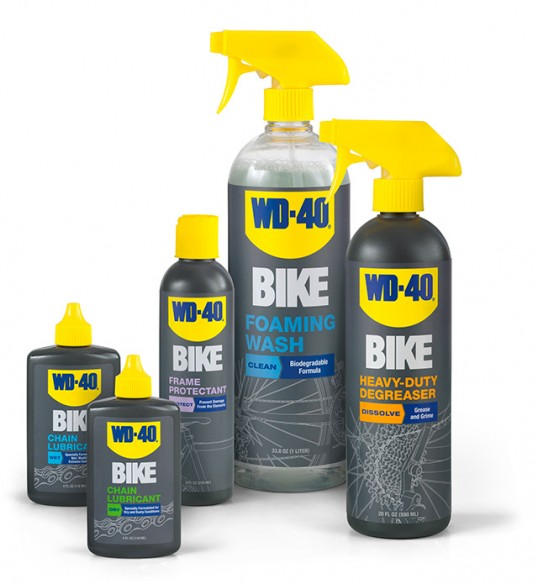 Designed by Anthem Branding | Country: United States
"WD-40 BIKE is a new division of WD-40 that focuses on bike-oriented maintenance products. We created their visual identity, as well as product packaging, collateral, promotional products, apparel and environmental graphics."
August 2, 2012 | 1 Comment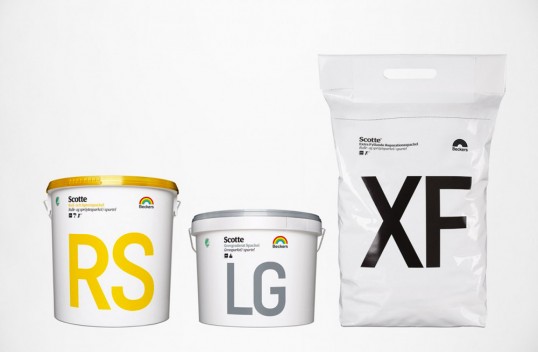 Designed by BVD | Country: Sweden
"Do you speak Scotte? A pro­fes­sional painter uses expres­sions like "Wall 7″ and "Car­pen­try 70″. We have brought their lan­guage into the design concept, mak­ing each and every pack­ag­ing easy to find and use."
July 14, 2012 | 1 Comment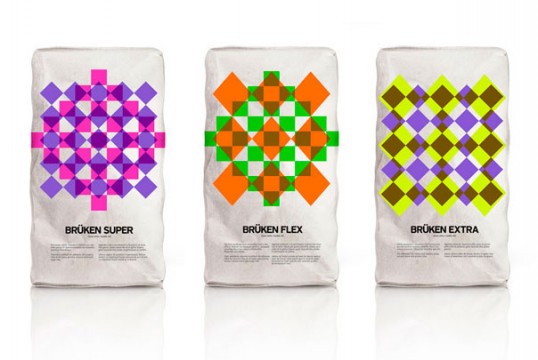 Designed by mousegraphics | Country: Greece
"Brief: it is a new brand name in the market, create a bold packaging that will stand out among its competition.
Audience: construction workers.
Design: on a simple white background -the adhesive base of the product- we placed an iconic tile design. In diamond shapes and remarkable, bold color combinations (variating according to skus), our choice creates an eye-catching vitraille or op-art effect. A real pleaser, without design extravaganzas, it is the discreet reminder of the creative labour of your hands."
June 25, 2012 | 4 Comments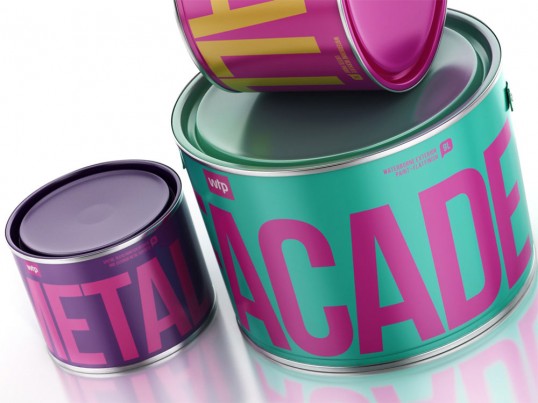 Designed by Reynolds and Reyner | Country: Ukraine
"Objective: In 2011 Reynolds and Reyner finished two huge projects redesigning international brands of paints. After that they were asked to develop a new visual identity for a small Finnish company which was planning to enter the U.S. market. Without the past, unlike the majority of existing brands in the segment, but believing in the future, the key to access the market was a package design. "We don't just need – we must! stand out" – this phrase has become the basis at work on a new brand identity.
Process: How to create a brand that stands out? We need to find the design solution that hasn't been used by any of the competitors. At the same time showing the main features of the company – friendliness, quality and innovation. WTP is not just a manufacturer of paints – it's an assistant, always ready to help, suggest and defend from the hassles and problems. Repairs with WTP is simple, convenient and fast and this is what in it's simple design.
Results: No doubt, WTP is the most friendly and remarkable brand of paints on the shelf now. WTP has no corporate colors – it have the corporate identity, common for each design element – from business cards to packaging. Every item is bright and memorable combination of colors and objects that all together form whole the entire brand. The next step is to prove that the product is as high quality as its outer shell. But this is another story."
June 5, 2012 | 4 Comments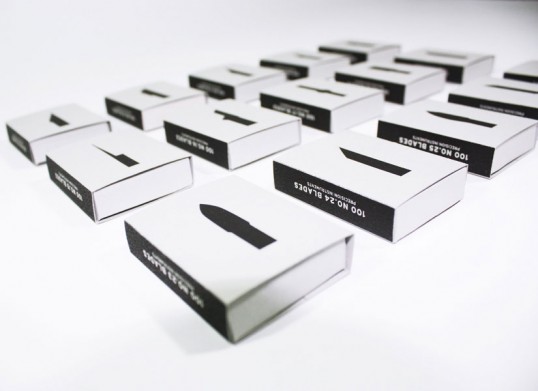 Designed by Heesang Lee | Country: United States
"I usually purchase 100 blades set for myself  because it is convenient as it lasts more than one year. Most people usually use #11 blade, but there are 14 more different type of blades and we need a different kind of blades in occasion. I found information on the package is hard to interpret because it is explained as a small diagram placing in the bottom. My focus on this new design is consumers can easily know what they need at a glance. Firstly I redesigned X-Acto logo. The 'X' is a stenciled letter that becomes a symbolic mark for X-Acto knife. Then I simplified information of the package, the numbers in the center are the blades number, and the back illustrations show the shape of blades."
May 24, 2012 | 6 Comments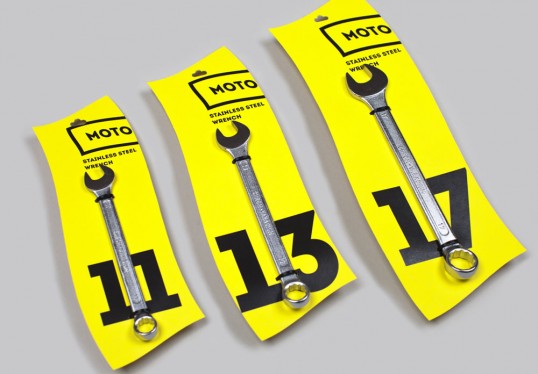 Designed by Thorbjørn Gudnason | Country: Denmark
"Motozone is a fictitious company that is specializes in high-end auto parts. A company which strays away from discount products and appeals to serious car enthusiasts. The Motozone logo works a bit differently as the word after "Moto" changes depending on the product. Motopart – Is the private label of Motozone – a wide range of quality products, made to ensure the customers long lasting use. This showcased material is the wrench tool line, which changes size depending on the size of the wrench."