May 13, 2009 | 2 Comments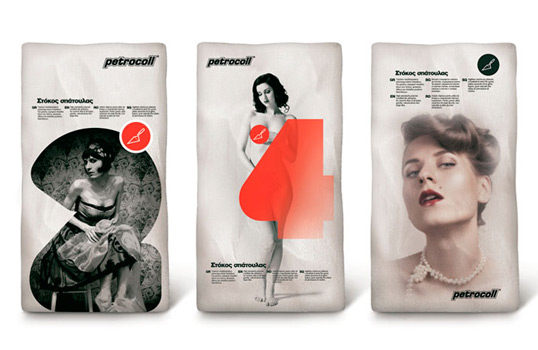 Designed by mousegraphics | Country: Greece
"This is the prettiest packaging of building materials I have ever seen! Normally there is little or nothing inspiring about the big bags of cement, but Mouse Graphics have gone in a new direction with their package design, and I can imagine that construction workers all over the world will thank them for it!"
Via Play Me Design
March 2, 2009 | 3 Comments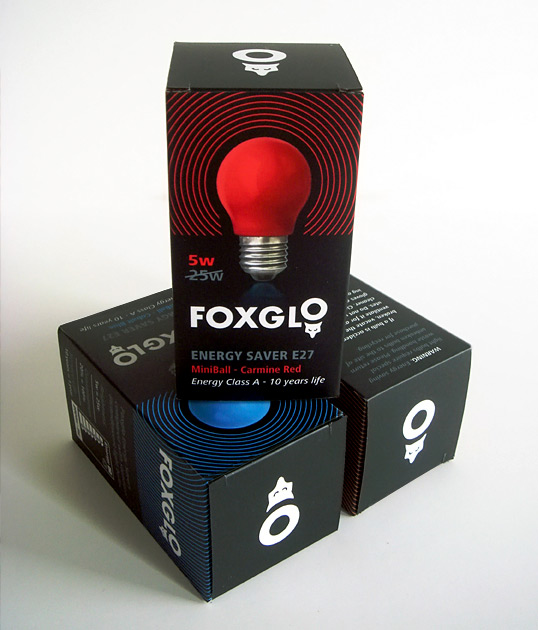 Designed by Bulldog | Country: Sweden | Fonts used: Frutiger, Futura
"Foxglo (pronounced Fox-glow) was launched to address European consumer adoption of basic green ideas and specifically, a shift from use of incandescent light bulbs to more energy efficient, compact florescent lighting.
Bulldog's remit was to help the brand provide assurance of energy saving benefits, empower consumers to make technical comparisons with traditional incandescent bulbs and to promote correct waste handling for all Foxglo products.
February 12, 2009 | 1 Comment
Designed by She One | Country: United Kingdom
"This just out. I have teamed up with Montana Colors, Barcelona to create the first ever artist edition of ALIEN spray paint. Boxed Ltd Edition of only 500 worldwide. Oh yeah, paint color is BLACK."
Via SLAMXHYPE.
December 24, 2008 | No Comments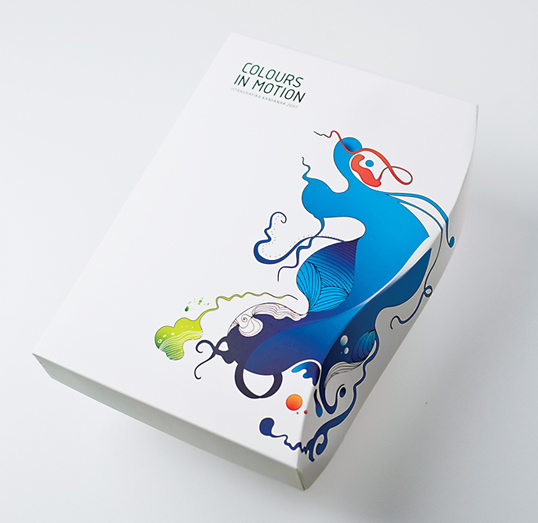 Designed by Bruketa&ZinicOM | Country: Croatia | Fonts used: Isonorm. See also FF Netto
"This is a press kit for a printing house that produces packaging projects. We made it as a cardboard box with innovative construction trying to present all the technical possibilities of the printing house."
October 28, 2008 | 2 Comments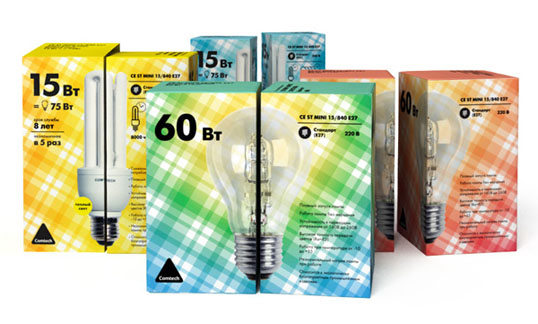 Designed by ONY | Country: Russia
"Main corporate element is checkers design. Repeating pattern draws one's attention and is quite notable among solid colors on other producer's packages. It is easy to-replicate on any bearers and formats. Checkers bring emotional note in package design. Usually lamp packages are either aggressive bright or high-tech cold. Textile checkers pattern is more friendly and humane, it has some home comfort sense.
In addition, a lamp image is placed in the corner for some symmetrical lamps. So you can make a whole image placing two neighbor sides of lamp packages. This brings some game aspect into package design making it more interesting and attractive."
October 14, 2008 | 2 Comments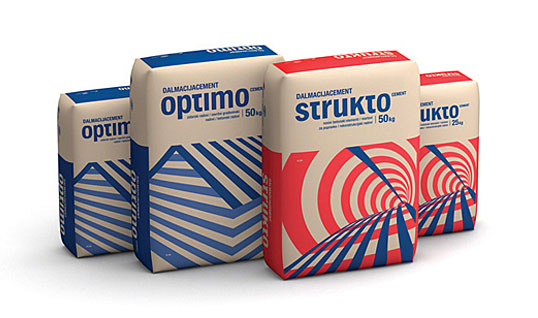 Most cement companies probably don't care what their packaging looks like since their product is purely needs based. Apparently Croatian based TRIDVAJEDAN thinks otherwise, as their beautiful designs for Cemex-Dalmaciacement demonstrate, and prove that anything can and should be well designed.
Thanks to Izvorka for sending this our way.