February 11, 2009 | No Comments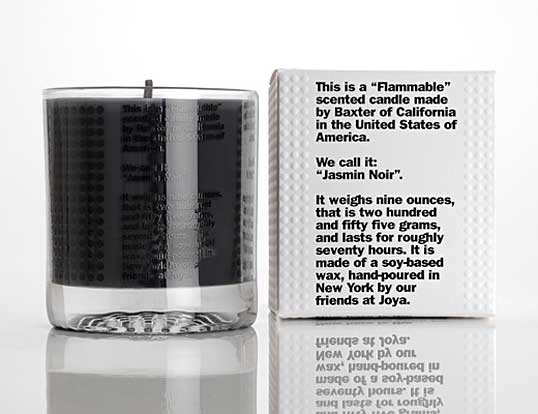 Designed by Marc Atlan | Country: United States | Font used: ITC Franklin Gothic
February 9, 2009 | No Comments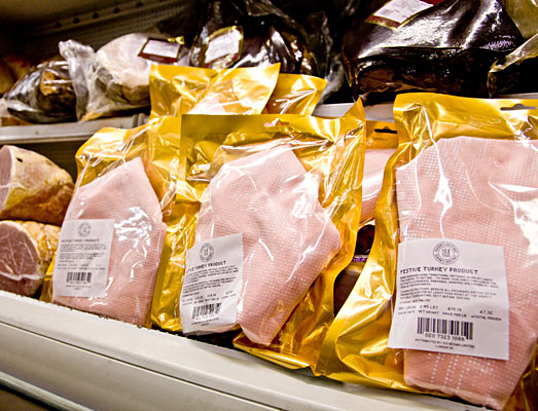 Designed by ico design | Country: United Kingdom
"At Christmas we always look to enlarge on the idea of a simple card. Christmas is a time for fun and we take the opportunity to explore the more eccentric side to our creativity. 2008 was no exception and we embarked on devising our own festive product – the now famous ico turkey apron.
For the chef who wants to make a standout sartorial statement, bright pink is hard to beat. Lovingly produced and hand packed by a dedicated team of seamstresses, ironers, folders and packers in the ico factory. This limited edition item of practical Christmas apparel puts novelty socks and sweaters to shame. The perfect compliment for a festive feast.
But the secret is in the packaging. The pink aprons were ingeniously folded origami-style to imitate a plump turkey breast and then vacuum sealed in plastic meat packets. At a glance the resulting item wouldn't have looked out of place in a cold counter at your local supermarket. In fact, to prove their authentic appearance, we took a fresh batch down to Smithfield meat market one cold December morning to see our turkeys in context, annoying several busy butchers in the process."
February 7, 2009 | 6 Comments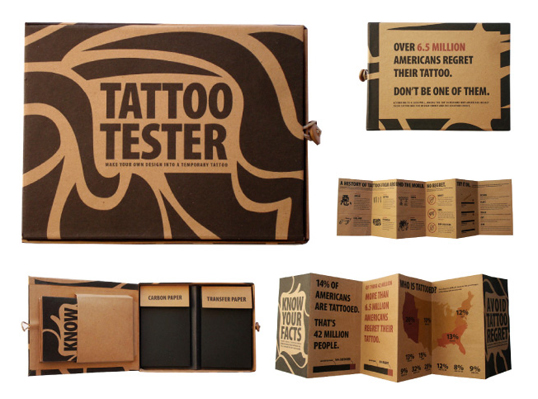 Designed by JuliAnn Miller | Country: United States | Fonts used: Myriad Pro
"We were to design work for a social or political cause; I chose tattoos for my topic.  This Tattoo Tester is a kit that comes with certain papers so that the user can create custom temporary tattoos (transfer paper and carbon paper).  The kit also includes a brochure with information on tattoo statistics and a brief history of tattooing.  All parts of this kit are designed, written, and constructed by me.  The box is made from light cardboard and all printed material is printed on recycled kraft paper.
February 3, 2009 | 1 Comment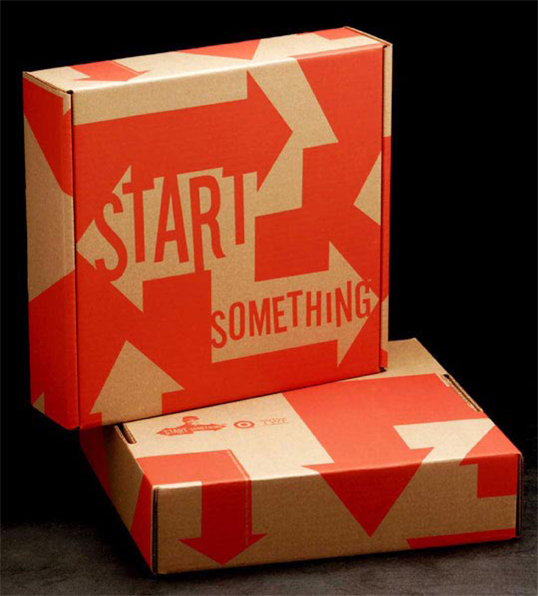 Designed by Wink | Country: United States
"Our challenge was to redesign an existing campaign for an educational mentoring program called Start Something. The program is sponsored by Target Corporation and The Tiger Woods Foundation, which helps build core values and inspire leadership qualities in youth. The program is administered by teachers and adult leaders. The information and design needed to be cool and aspirational looking to appeal towards pre-teens and teens. The use of arrows and monochromatic imagery became the visual metaphor to the whole campaign.
The materials included ads, in-store kiosk posters, perforated postcard posters and a kit that included educational materials, stickers, award certificates, and wrist rubber bands with inspirational phrases. Participant numbers have skyrocketed from 25,000 to over 600,000 since the redesign."
February 3, 2009 | No Comments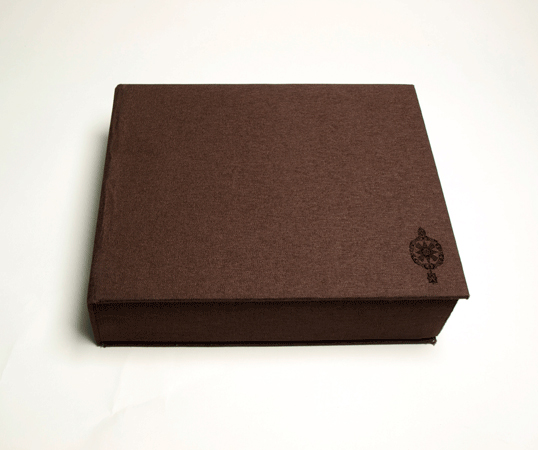 Designed by Daniel Blackman | Country: United States
"Items and habits handed down from my grandfather, to my father, to myself."
January 22, 2009 | 4 Comments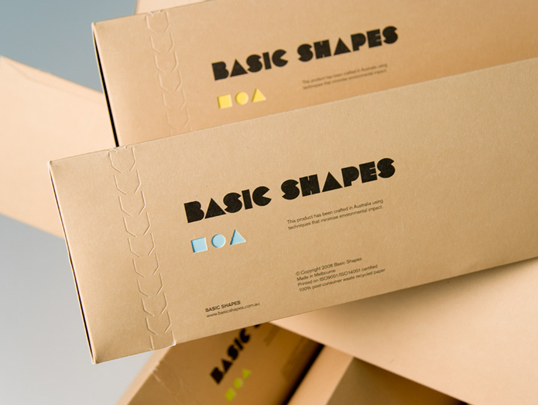 Designed by COÖP | Country: Australia
"A family of animal characters were created by combining the square, circle and triangle. The characters were silk-screened to a 1680 X 500mm modernist growth chart for kids.
Honest, pure and devoid of superfluous details, the product imaginatively introduces kids to basic geometric learning and spark the imagination through the inclusion of memorable animal facts."
January 13, 2009 | 1 Comment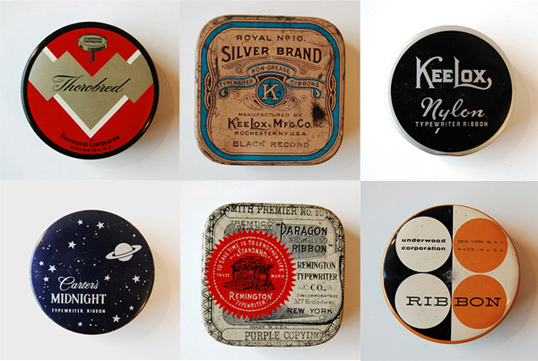 Great vintage typewriter ribbon tins. Check out Janine Vangool's entire collection.
January 11, 2009 | 20 Comments
Designed by David Graas | Country: The Netherlands
"This lamp comes as a box with all parts inside (bulb, plug, cable etc. + manual). You cut top and bottom yourself and then install. The cut out of the lamp shape functions as a graphical image of the lamp that could be inside the box, but is not."
January 11, 2009 | 2 Comments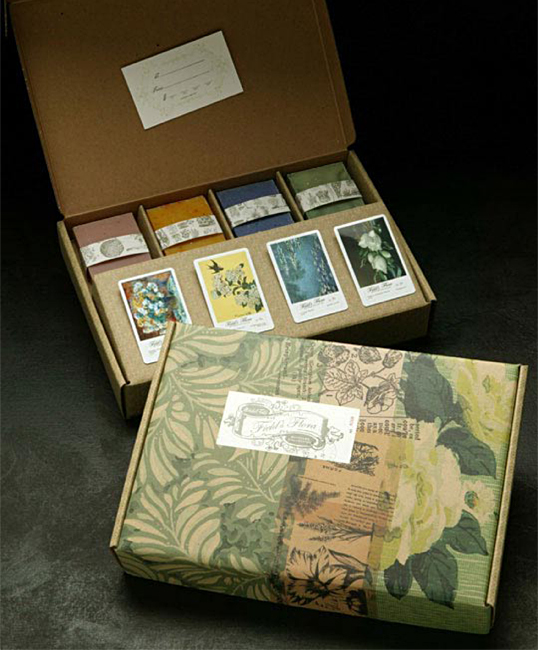 Designed by Wink | Country: United States | Font used: lettering in a Copperplate Script style.
"Marshall Field's teamed up with the Art Institute of Chicago to release a limited edition run of collectible giftcards, featuring famous art masterpieces from the Art Institute collection. We named the campaign Field's Flora, since most of the artwork selected from the Art Institute involved floral paintings. Paper for the art card sleeves was selected to accommodate letterpress printing and give the impression that this may of been something pull out of a grandmother's attic, like a vintage flower seed packet.
January 5, 2009 | 2 Comments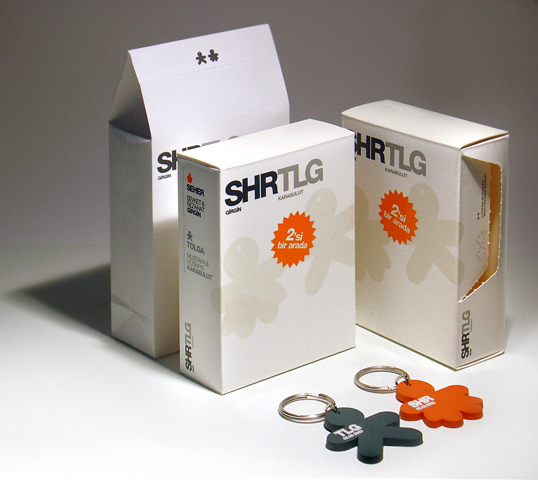 Designed by Tolga Karabulut | Country: Turkey | Fonts used: Neue Helvetica
Great idea for a wedding invite designed by Tolga Karabulut.
Via Notcot