September 20, 2012 | No Comments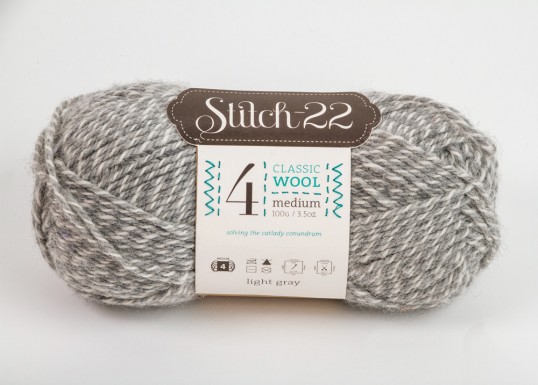 Designed by Parvaneh Toghiani | Country : United States
"Stitch-22 is a brand geared towards younger women who are interested in needle work, but these women have found it hard to begin such a hobby due to the misguided connotations of the needle arts with 65 year old catladies. The brand aims to provide a clean alternative to this Catch-22 and solve their cat-lady conundrum. I embraced Stitch-22's hand crafted roots by hand lettering the logo, using substrates with different tactile qualities for the packaging, and hand-stitching the rules in-between the text. The line includes the essentials for both beginner or intermediate crotcheters and cross-stitchers."
September 17, 2012 | 5 Comments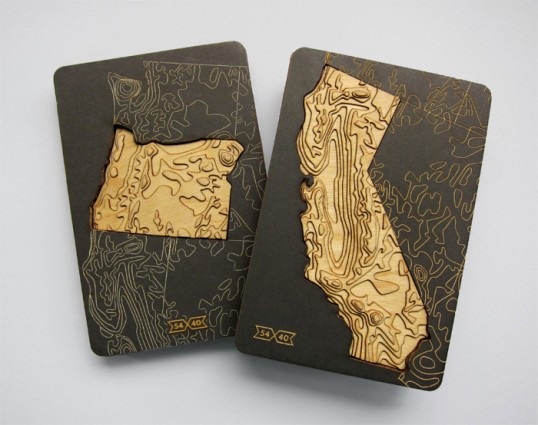 Designed by the Bureau of Betterment | Country: Denmark
"The 54-40 packaging project was a collaboration between two sole proprietors: Mette Hornung Rankin of the Bureau of Betterment and Greg Jones of Fifty-Four Forty. Greg had the idea to create a set of magnetic-backed US states made out of laser cut wood that show the topography of America. After meeting at an ADX Feedback Loop event, Mette and Greg decided to collaborate on packaging prototypes for the first batch of products he wanted to sell to gather interest in his idea."
August 28, 2012 | 5 Comments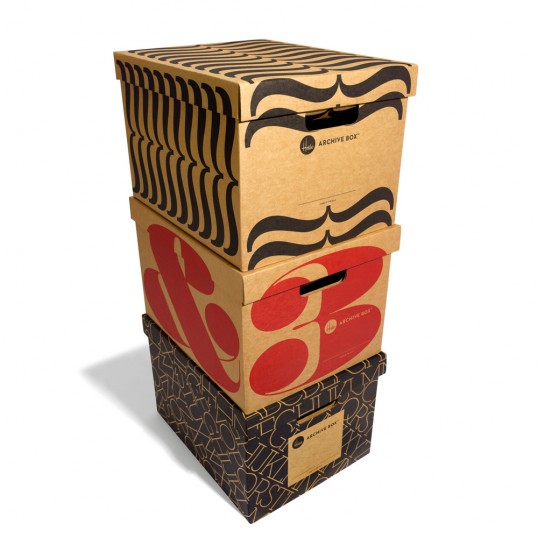 Designed by House Industries | Country: United States
"House Industries introduces the House Archive Box, a new twist on an old idea that brings the foldable storage box out of the closet or storage facility and into contemporary living areas and workspaces."
July 9, 2012 | 3 Comments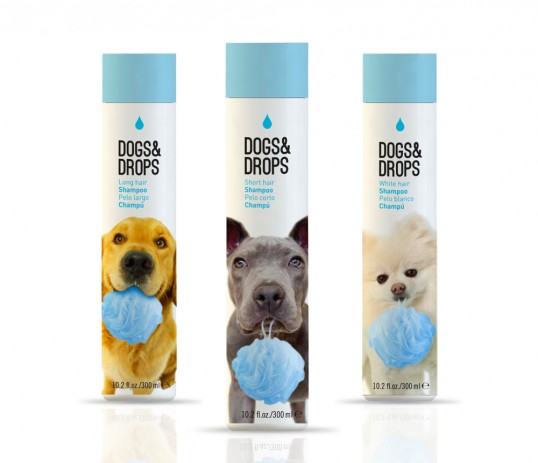 Designed by Mara Rodríguez & Catarina Pinheiro | Country: Spain
"Dogs&Drops is a dogcare brand which takes care of our pets and keeps them clean and happy. We represent the dogs with and element of humour that will appeal to owners. We kept the look of the packaging clean to give it a hygienic feel, and paired that with bright colours to make the brand look young and fresh."
May 3, 2012 | No Comments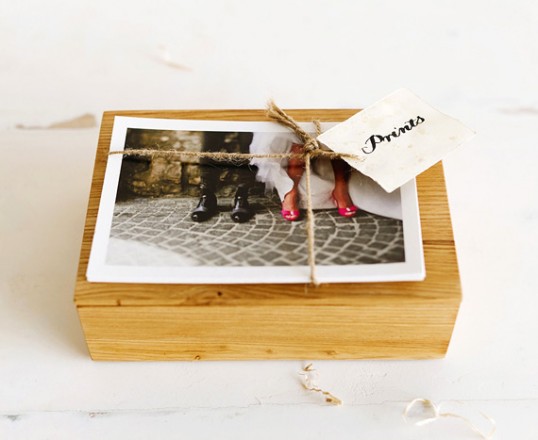 Designed by Cinzia Bruschini | Country: Italy
Cinzia Bruschini designed this box and its contents as away to package wedding prints for his clients. The calligraphy tags are completely handmade by Lena Calligrapher , and the stamps are from Verde Studio.
April 18, 2012 | No Comments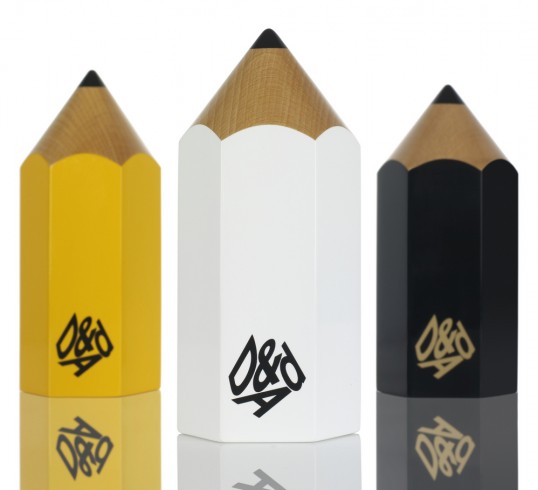 The day started out with 200 entires from around the world, and over the course of  10 hours we culled that down to 12 In-book awards and 4 Nominations. The Nominations were then voted on to decide if they would receive the industry's coveted Yellow Pencil. The quality of work was very impressive, and the judging was not an easy task. As judges, we agreed, disagreed, and debated, but in the end we all felt that the work awarded was indeed the best of the bunch.
Check out the winning work below, and also be sure to watch the live telecast tomorrow at 7:00pm (BST) to see who will walk away with a Yellow Pencil.
April 8, 2012 | 3 Comments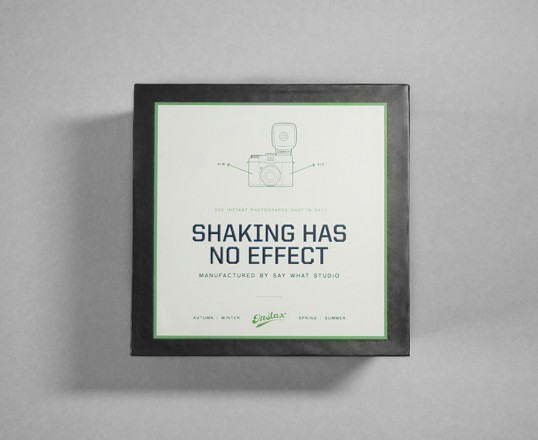 Designed by Say What Studio | Country: France
"Shaking Has No Effect is a box made for the storage of 300 instant phorographs shot in 2011, using a Fujifilm Instax Mini 7s camera.
The box has two compartments: One for Autumn and Winter photographs and one for Spring and Summer photographs.  Including camera's user guide on the bottom of the box."
March 10, 2012 | No Comments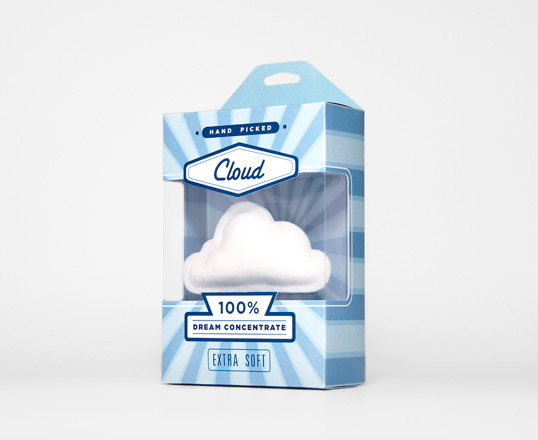 Designed by Cloud Inc | Country: Australia
"Hand picked cloud in a packet. Studio promotional piece."
February 25, 2012 | 2 Comments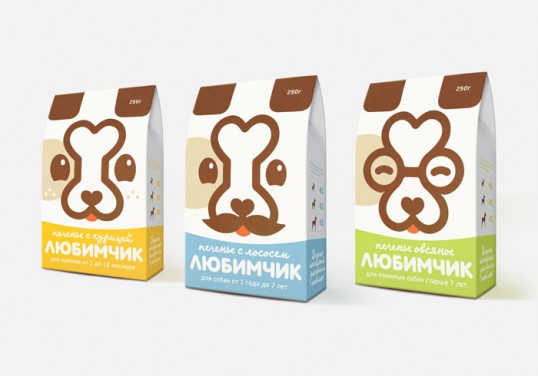 Designed by Dima Je | Country: Russia
February 1, 2012 | 15 Comments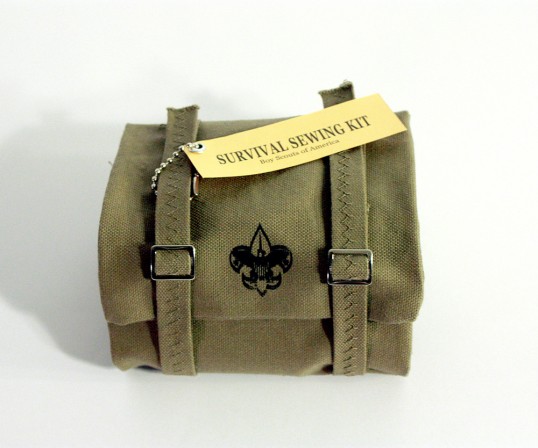 Designed by Victoria Caswell | Country: United States
"This sewing kit for boy scouts meant to resemble a sleeping bag. It is made out of a oliver green canvas, and is adorn with pulls and snaps to give the idea of general camping equipment and rolls up and unrolls like a sleeping bag."