September 19, 2011 | No Comments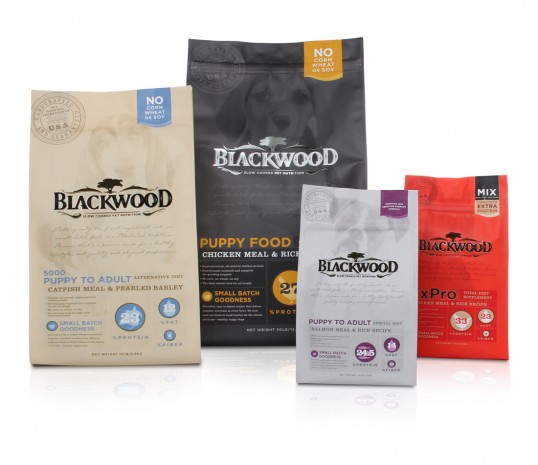 Designed by Kick | Country: United States
"Ohio-based Blackwood Pet Food's handcrafted, all-natural recipes have been loved by trainers of champion sport and show dogs for years. When the company decided to extend their retail footprint, they knew new packaging was key to wooing retailers.
Minneapolis design consultancy Ideas that Kick (formerly known as HartungKemp) created new bags that placed key nutritional values for each recipe front and just a bit off-center. So pet-loving families can feel great, at first glance, about what they're feeding Fido.
Kick's bags also make it easy for store clerks to recommend Blackwood foods. Kick's strategic thinking and smart design transformed this challenger brand into what the agency calls a Shelf Kicker™ in the premium pet food category."
September 16, 2011 | 1 Comment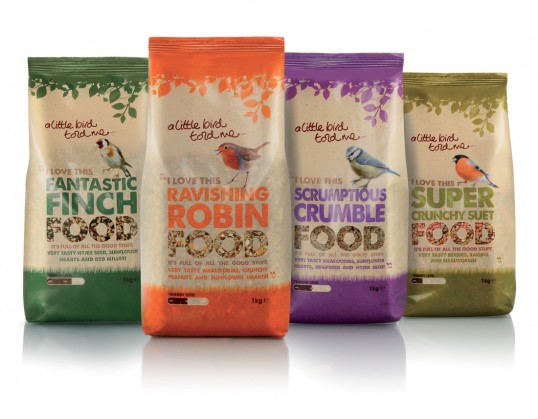 Designed by Stocks Taylor Benson | Country: United Kingdom
"Design agency Stocks Taylor Benson has created the name, identity and packaging for 'A little bird told me…', Pets at Home's latest standalone premium own brand range of natural wild bird food.
Pets at Home, which offers great products, tips and advice to keep your pet happy and healthy is currently trading with a huge range of branded and own label products in over 290 stores across the UK. The launch of 'A little bird told me…' follows on from the success of Pets at Home's premium natural standalone brands in other categories including Wainwright's (for dogs), Purely (for cats) and Woodlands (for small pets).
This brand range is premium in terms of a thoroughly researched mix formulation, whilst offering customers value for money through a lower price point than similar branded goods. The new brand will initially launch with a range of wild bird foods, but the design solution is versatile enough to work across future extensions such as wild bird treats and accessories.
Stocks Taylor Benson's challenge was to create a standalone brand name, identity and packaging solution, independent of Pets at Home, that oozes premium natural cues and has a striking on-shelf presence. The name 'A little bird told me…' suggests this is a well-kept secret to which the customer is now privy. The birds do the talking, conveying that this is what the birds would choose themselves if left to their own devices. Quirky phrases and descriptions explain the differences between the foods. Natural textures and earthy colours enhance the harmony of birds and nature. Plus windows allow consumers to see the actual product.
The new wild bird food range will be stocked exclusively in more than 290 Pets at Home stores from this week. It is available in 1kg packs and includes: Ravishing Robin Food, Fantastic Finch Food, Scrumptious Crumble Food and Super Crunchy Suet Food."
August 16, 2011 | 1 Comment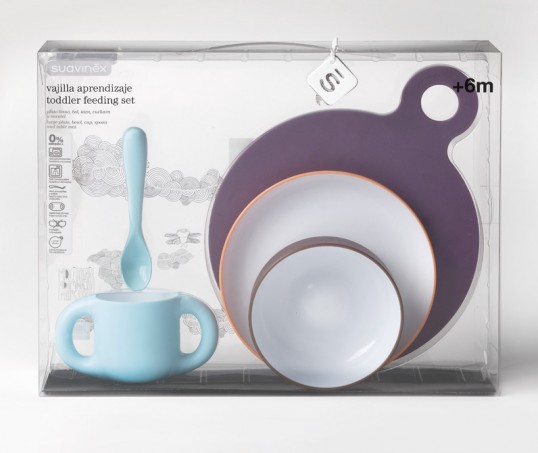 Designed by Estudio Mllongo | Country: Spain
"The 'Feeding Collection' is designed especially for children, taking into account their needs and adapting to them.  We have developed a packaging suitable for each specific product, transparent and visible through each one of its faces. Icons, textures, typography, illustration and images have been specially created, resulting in a visually attractive packaging"
August 8, 2011 | 1 Comment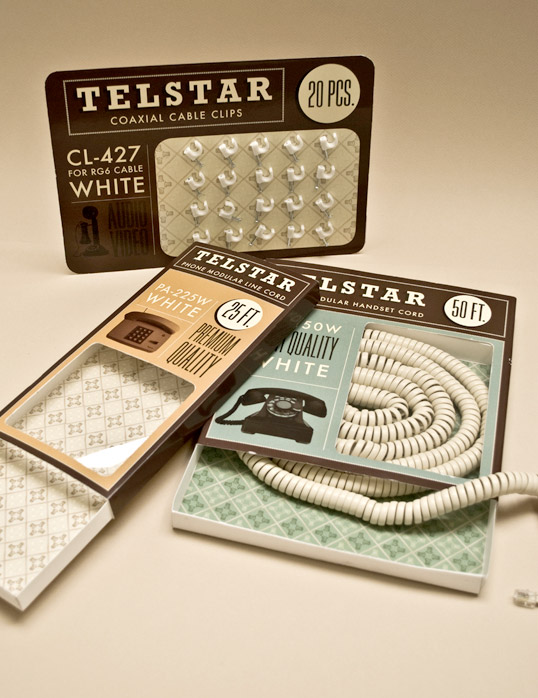 Designed by Roza Gazarian | Country: United States
"Package redesign of telephone cables and cable clips purchased at a 99¢ store."
July 28, 2011 | 7 Comments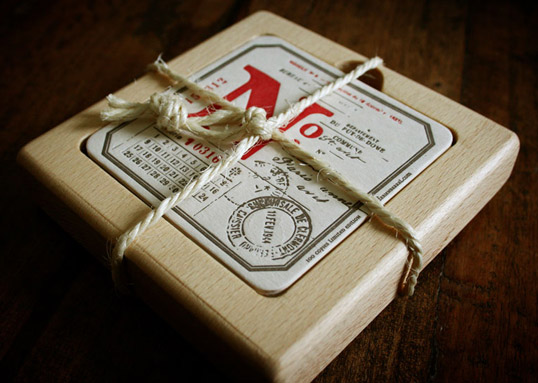 Designed by Fabien Barral | Country: France
"The first idea was to create coasters as a self promotion, but as people really liked the coasters I reissued them in 2 colors and also created a special package. Letteramagica in Poland proposed these nice wood boxes. The only wayt to get them is by supporting my blog Graphic-ExchanGE."
July 26, 2011 | 4 Comments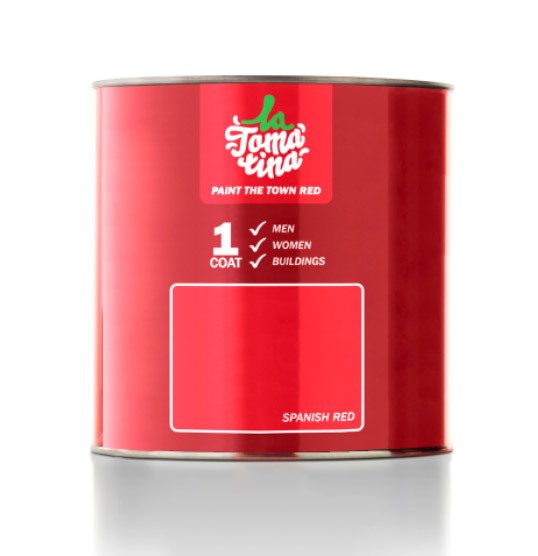 Designed by Chris Cavill | Country: United Kingdom
"Pitched advertising campaign for the world's largest tomato festival La Tomatina, situated in Bunol, Spain. The campaign targets the audience by a series of guerilla advertising and direct mail. The promotional pack contains a squishy rubber tomato, which reveals the festival logo once stretched (conceptually giving the viewer an insight to the festival). The container for the promotional item is designed in the style of paint packaging and plays on the phrase 'paint the town red'."
July 21, 2011 | 16 Comments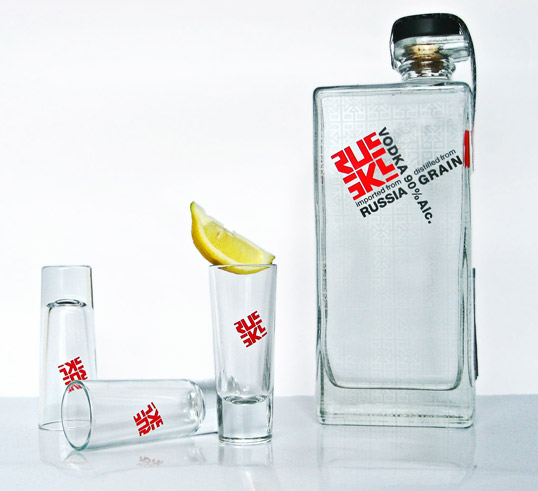 Designed by Larisa Mamonova | Country: United States
"Russky is a project for logo class where we had to come up with a hotel idea. I decided to go with Russian theme for my hotel idea.  Russky would be a prestigious and luxurious boutique opening it's location in the heart of San Diego. The hotel will have identity and branding system to appeal to hip and urban  young professionals, ages 25-40. The unique challenge of this task was not to relay on stereotypical elements of Russian culture that American audience is most familiar with, instead I decided to look beyond commonly known novelties. I searched for inspiration from vintage documentation during Soviet Era, 40's and 50's Russian fine art, and of course propaganda posters.  The key was to combine all those traditional and historical features with the clean look of contemporary design movement. With that combination of ingredients I was able to give a fresh look to a familiar subject of Russian constructivism and old world charm. Russky hotel is a history driven concept without looking dated provides an ultimate New Russian experience that is integrated into brand's sensibility through luxurious accommodations and attention to detail."
July 14, 2011 | 2 Comments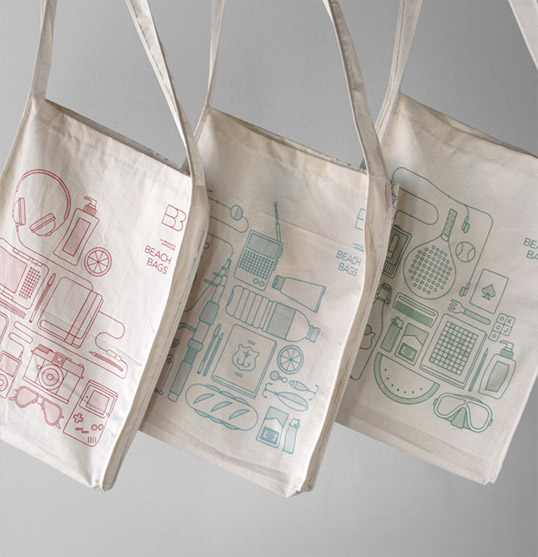 Designed by Atipus | Country: Spain
"As self-promotion for the studio, this summer we have designed and produced cross natural cotton bags to take to the beach, to the mountains, to a picnic, to travel…
We created three different patterns corresponding to three types of character: Sushi, Sandwich, Watermelon"
July 8, 2011 | No Comments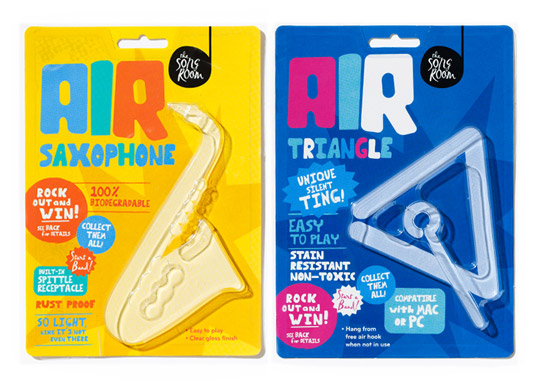 Designed by Designworks | Country: Australia
"The Song Room is a charitable organisation who help ensure that underprivileged schools can allow their students to partake in creativity as part of their set curriculum.
As well as rebranding the identity for The Song Room, Designworks Melbourne was also involved in designing the packaging of Air instruments as part of The Song Room's Play Air Campaign. The campaign, which helped raise money for the organisation, also received this years State Award for the Fundraising Institute of Australia's National Awards for Excellence in Fundraising and is now nominated for a Cannes Lions award for Promo & Activation."
July 6, 2011 | 3 Comments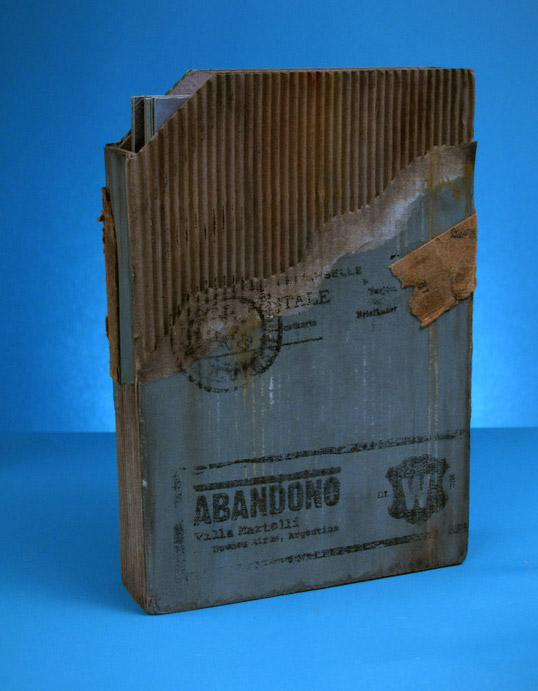 Designed by Martín De Pasquale | Country: Argentina
"A series of postcards in which I worked to illustrate the situation in my neighborhood."