January 29, 2011 | 1 Comment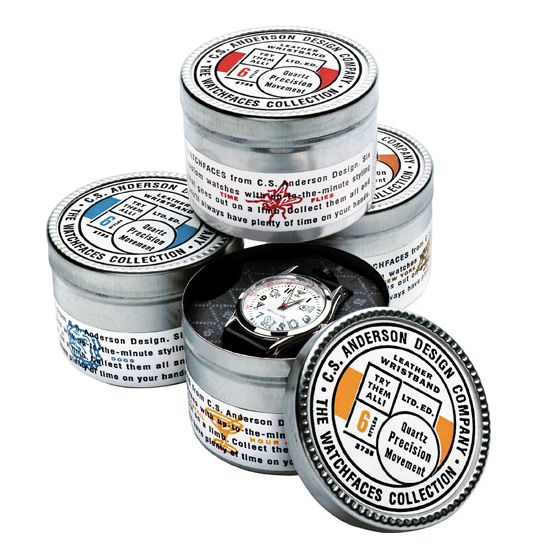 Designed by Charles S. Anderson Design | Country: United States
"This limited-edition series of highly-awarded, high-concept watches was a pet project of CSA Design, with manufacturing help from the Fossil Watch Company. Packaged in custom-tins with 2-color labels that were inexpensive to print but big on impact, with a clean typography treatment spiked with a pop of color and an icon representing each watch's "theme," which included Time Flies, Deadline, and 5 O'Clock Shadow."
December 31, 2010 | 3 Comments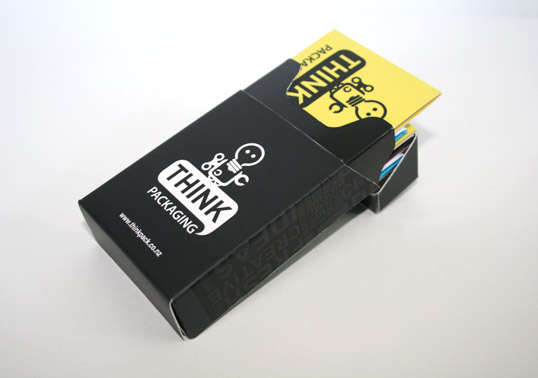 Designed by THINK Packaging | Country: New Zealand
"Developing a business card holder…
Creating a cigarette style pack, it's flip open lid is perfect for offering out a card. With the choice of the CMYK colours to choose from it adds a little sparkle than just passing a card that has been pulled out of a dusty old wallet. My cards make into a cool little box so the client is already engaged in the my ninja packaging skills right from the start."
December 29, 2010 | 3 Comments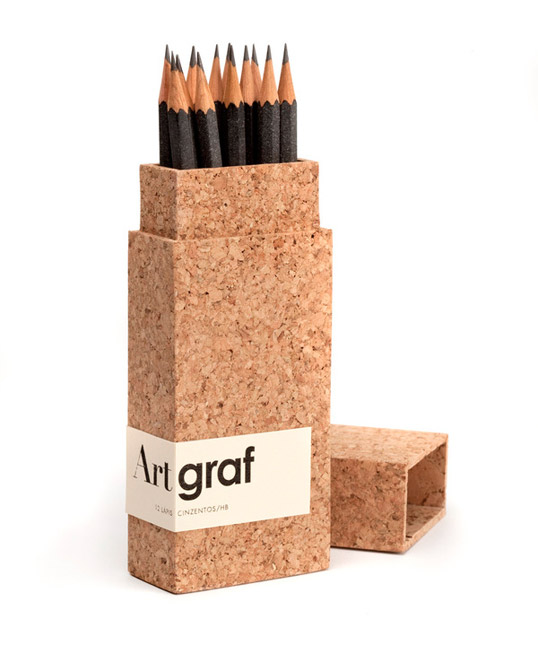 Designed by Mario Jorge Lemos | Country: Portugal
Packing for 12 gray upscale pencils.
December 27, 2010 | No Comments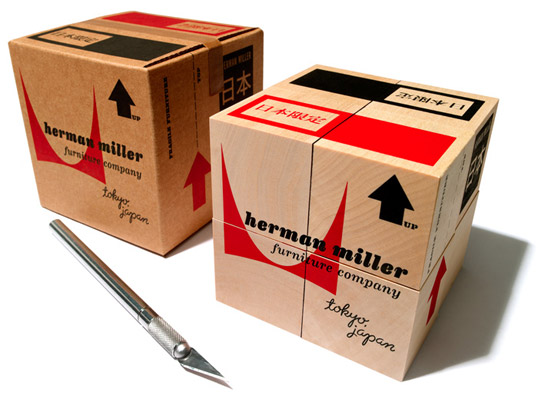 Designed by House Industries | Country: United States
"This time a custom House Industries block set design commissioned by friends at Herman Miller Japan. I thought I'd try to roll all of my favorites into this one… Andy Warhol, Maria Montessori and, of course, the Herman Miller trifecta; Nelson, Eames and Girard.
December 25, 2010 | 4 Comments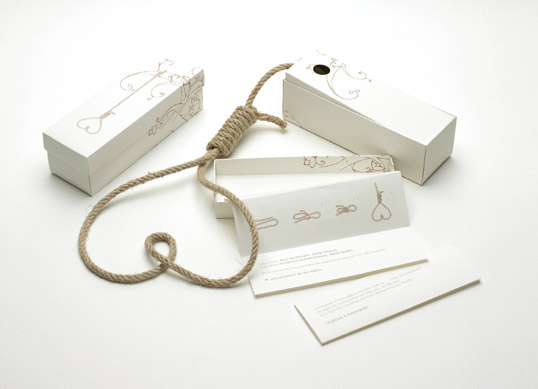 Designed by Chris Trivizas | Country: Greece
"We are going to tie the knot. In the Greek language, there is an expression that uses the word "hang" in order to say "marry". So, traditionally, when the father of the bride says "I will hang them", he means that he will tie the couple with the holly bond of marriage.
This tradition inspired a humorous invitation that includes both a rope and instructions on how to make a slip knot."
December 24, 2010 | 2 Comments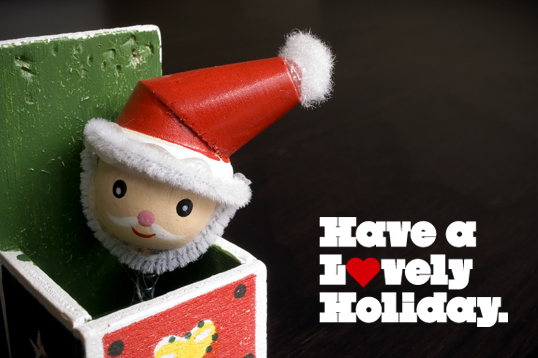 Lovely Package wishes all of our readers a safe and happy holiday.
December 21, 2010 | 1 Comment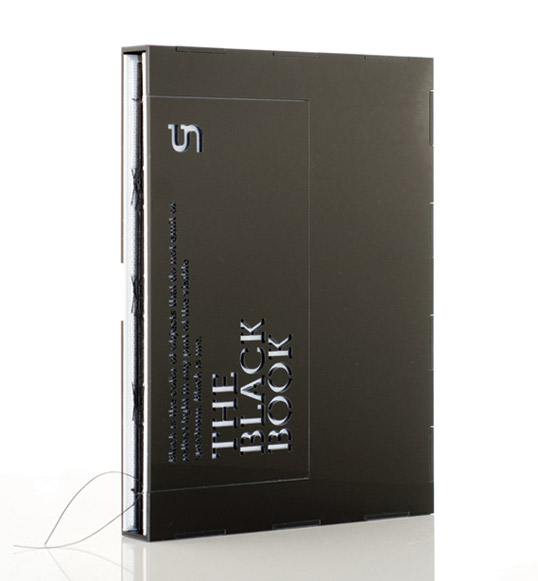 Designed by Wai Lun Wong | Country: Australia
"UN – The Black Book. "UN" which is extracted from the word "unusual". The content pages have been made with black paper and printed in black. In terms of the concept of the case, it has been designed as the relationship of structure between U and N."
December 21, 2010 | No Comments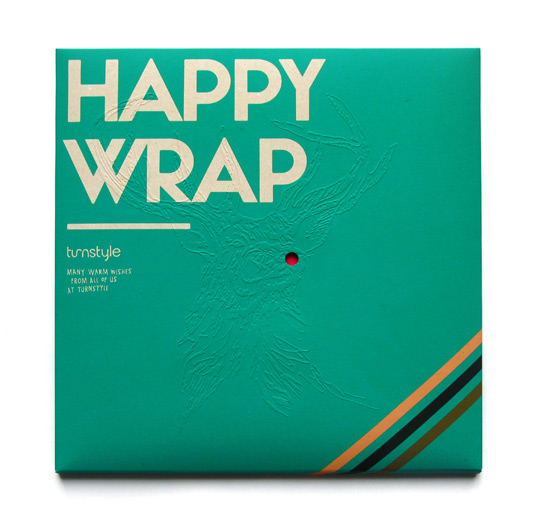 Designed by Turnstyle | Country: United States
"We recently designed gift wrap—complete with box and gift tags—for Hemlock Printers as a holiday promotion. Each sheet of wrapping paper is double-sided and there are eight unique designs in all. Hemlock was kind enough to customize a set for us to give away to our friends as well.
What better way to celebrate packages of all shapes and sizes, than with happy wrap to shroud them in joyous anticipation of holiday gift giving."
December 15, 2010 | No Comments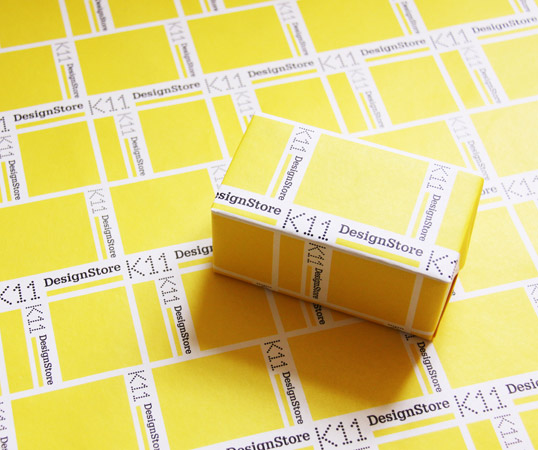 Designed by Blow | Country: Hong Kong
"K11 Design Store is a new young and inspiring retail store by K11 Art Mall. The products are selected from outstanding designers' brands all over the world. We were asked to create a brand new look from the identity, packagings, website, environmental graphics to advertising. The packaging design is simple, modern and stylish which reflects the brand personality and suggest a taste of art and design."
November 15, 2010 | No Comments

The 2011 D&AD Awards call for entries is now open.
The annual D&AD Awards are recognized throughout the world. They set an absolute standard for creative excellence and provide a reference point for the creative industries.
As part of the 2011 campaign D&AD's current president Simon ʻSanky' Sankaraya attempted to learn a tongue-in-cheek speech and deliver it as ʻThe President' in as many languages as possible.
He made it to 13 over two days. Russian proved to be a bridge too far.