May 19, 2011 | 1 Comment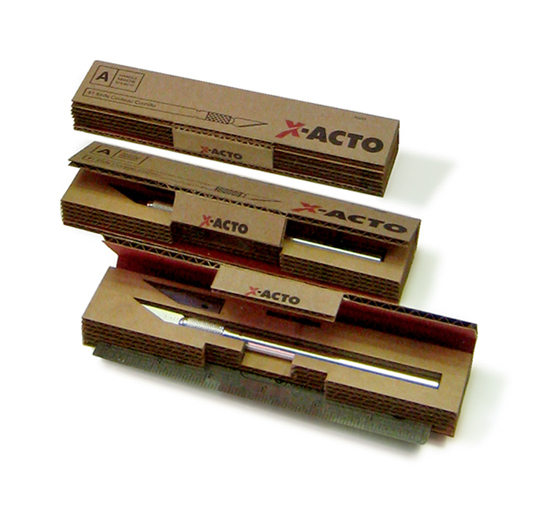 Designed by Joy Lin | Country: United States
"The reusable X-ACTO packaging recognizes the user's every need in terms of transport, storage, usage, and disposal. Additionally, the compartmentalized design ensures that all of your precision tools are safely and conveniently accessible.
Packaging looks as if it could have actually been cut out with an X-ACTO blade. The material is stacked B-fluted corrugated, die cut and printed using soy-based flexographic inks. The packaging is meant to be portable and reusable."
April 14, 2011 | 1 Comment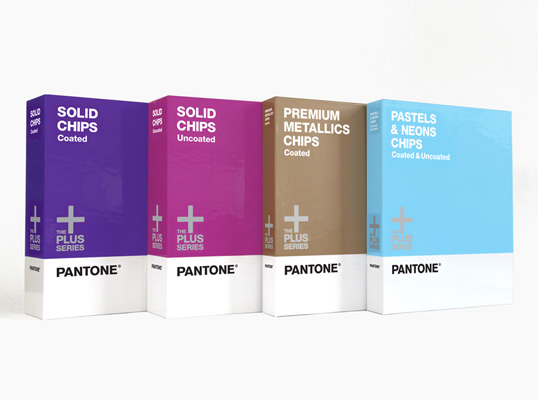 Designed by Base | Country: United States
"Pantone is the international standard for color in the world of design.
Identity, packaging, and launch campaign for Pantone Plus, the successor to the Pantone Matching System. We designed a logo lockup with the new name and framed it in the context of the iconic Pantone chip."
April 13, 2011 | 3 Comments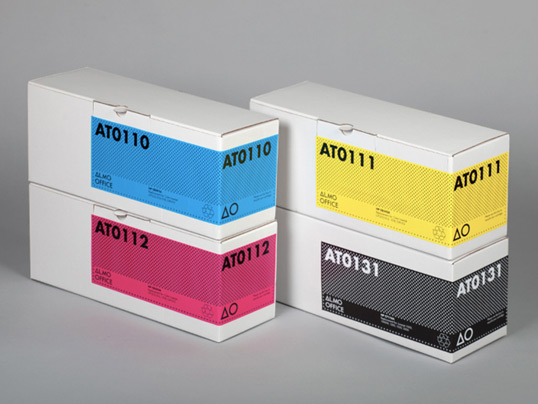 Designed by Company | Country: United Kingdom
"Being the greenest office supplies company, means you have to keep looking for innovative ways to help the environment. After 5 years of research and development, Almo are please to have released their own toner cartridges. In addition to great quality and value for money, the partnering manufacturer has genuine green credentials. With so many printers and models available, we decided to make the delivery operation easier, by making the toner colour and model number really stand out."
March 31, 2011 | 1 Comment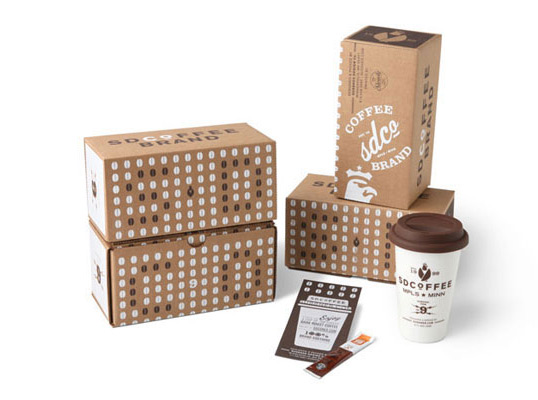 Designed by Sussner Design Company | Country: United States
"Every year Sussner Design Company designs a survival item to send to our friends, clients and new business leads. This year's survival item is a ceramic coffee cup that comes with a packet of instant coffee to be used for their first cup of joe. Also included is a card to inform recipients of our newly designed website. Its hard to go wrong with great coffee and design."
March 21, 2011 | 6 Comments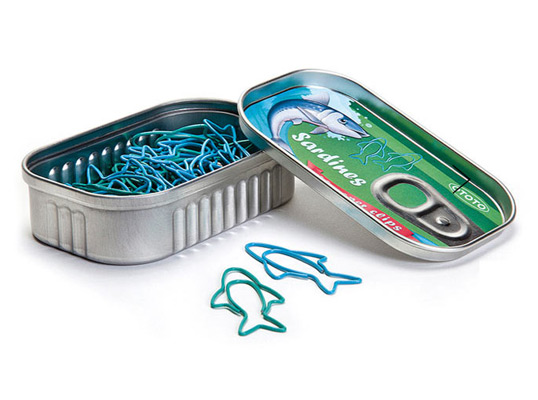 Designed by OTOTO | Country: Israel
Fun packaging in the form of a reusable tin for Animi Causa's sardine paper clips. Who doesn't need a set of sardine paper clips?
February 7, 2011 | 2 Comments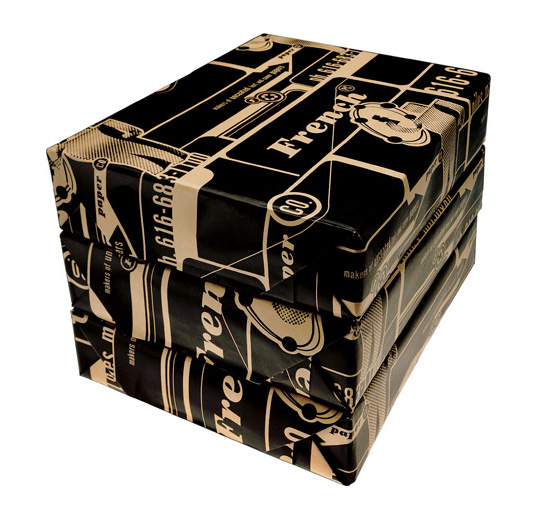 Designed by Charles S. Anderson Design | Country: United States
"Bulk paper, ream wraps, and carton boxes are at the core of the paper business, and sometimes they are all that French Paper customers see of their identity. These bold wrap designs, in black and kraft, are powerful visual reminders of America's most unusual paper mill."
January 6, 2011 | 9 Comments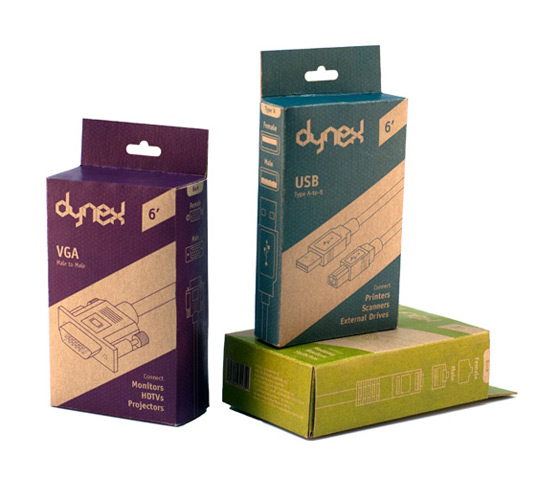 Designed by Mark Johnson | Country: United States
"One of the five in-store brands living inside of Best Buy, Dynex has had an aesthetic following that looks like it fell out of 1989. Looking to revitalize the Dynex brand, I decided to start from the ground up, using an iso-grid as a foundation. In order to revitalize the brand I introduced a new logo as well as new reduced packaging, which contains large and easily identifiable technical drawings."
December 31, 2010 | 3 Comments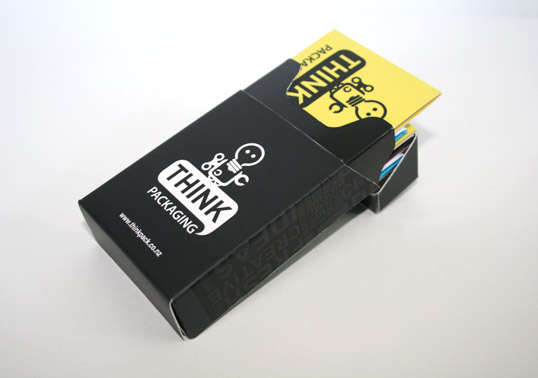 Designed by THINK Packaging | Country: New Zealand
"Developing a business card holder…
Creating a cigarette style pack, it's flip open lid is perfect for offering out a card. With the choice of the CMYK colours to choose from it adds a little sparkle than just passing a card that has been pulled out of a dusty old wallet. My cards make into a cool little box so the client is already engaged in the my ninja packaging skills right from the start."
December 29, 2010 | 3 Comments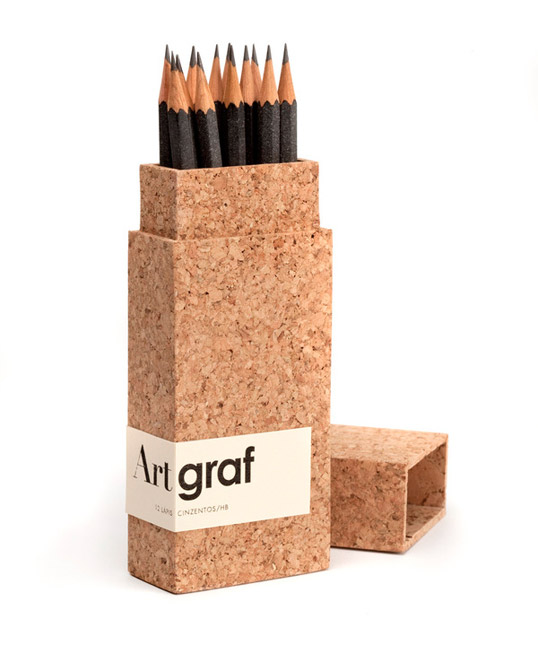 Designed by Mario Jorge Lemos | Country: Portugal
Packing for 12 gray upscale pencils.
November 8, 2010 | No Comments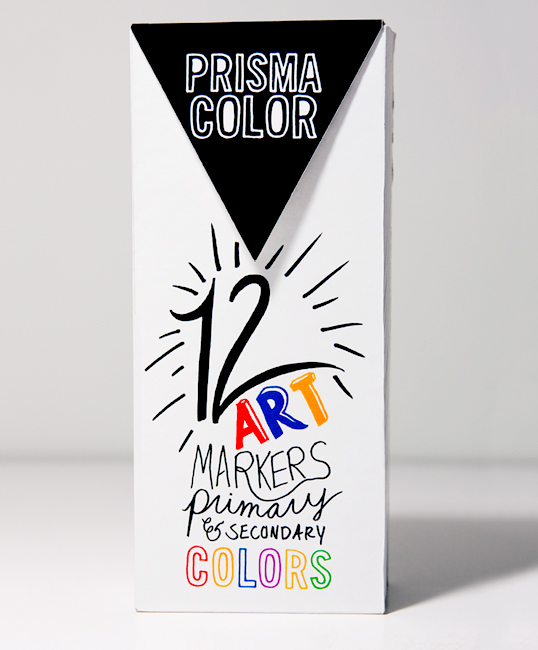 Designed by Lauren Mae Oswald | Country: United States
"Redesign of the Prismacolor 12 set marker package. The new package offers better functionality and durability, while embracing the artistic expression of the brand. All type was hand rendered and shows the utilization of the product."