December 9, 2009 | 4 Comments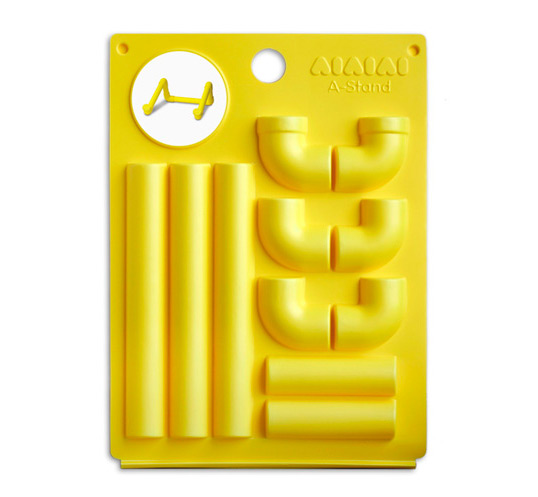 Designed by AIAIAI | Country: Denmark
"The A-stand is designed to serve a functional and practical need in improving the ergonomic work position at your workstation."
December 3, 2009 | 2 Comments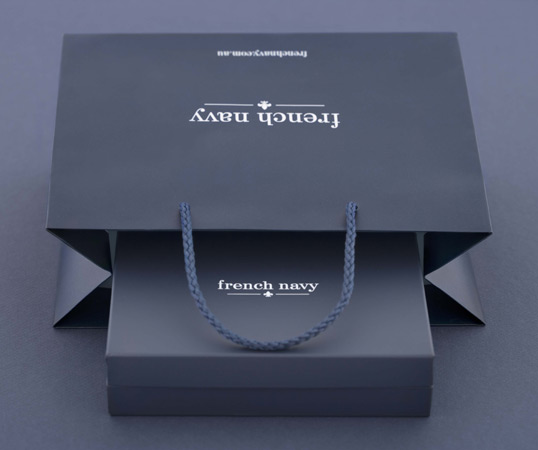 Designed by cul-de-sac | Country: Australia
"From the classically stylish through to the fun, the timeless and 'just because' designs, all French Navy note cards feature either a matching or complementary lined envelope for that special finishing touch."
November 15, 2009 | 2 Comments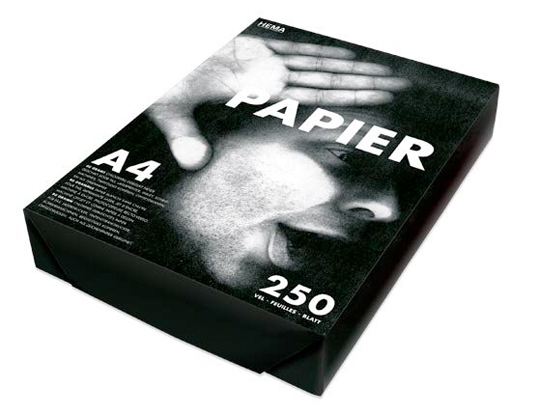 Designed by Studio Kluif | Country: The Netherlands
A humourous take on copy paper sold by international European retailer, HEMA.
September 28, 2009 | 3 Comments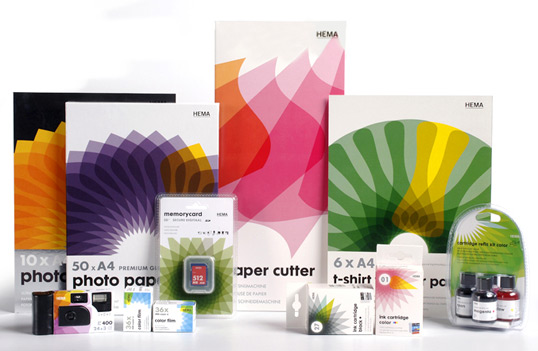 Designed by Koeweiden Postma | Country: The Netherlands
"Photography is something you do for the pleasure of it, which is why pleasure and creativity formed the starting point for the design of HEMA's new line in photography.
This line consists of dozens of different products in a wide variety of packaging types. The striking design has ensured that, despite all these differences, the line as a whole remains highly visible in the stores. At the same time, variations in the shape and colour ensure that the various product groups in the line are clearly distinguishable from each other."
June 9, 2009 | 12 Comments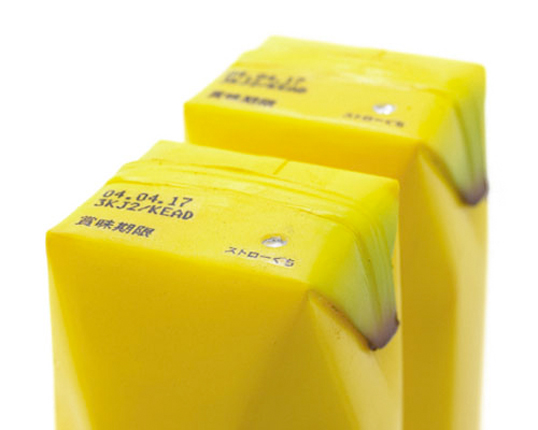 Designed by Naoto Fukasawa | Country: Japan
This brilliant packaging solution for banana juice even imitates the feel of real banana skin.
April 2, 2009 | 3 Comments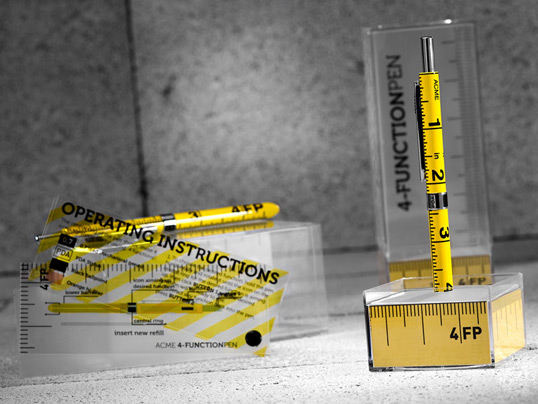 Designed by Larissa Brandao | Country: United States
The Creative Circus student Larissa Brandao sent us one of her projects.
"Inspired by the graphic nature of this pen, I designed packaging that would feature it as a modern art piece, resembling a museum display case."
March 17, 2009 | 3 Comments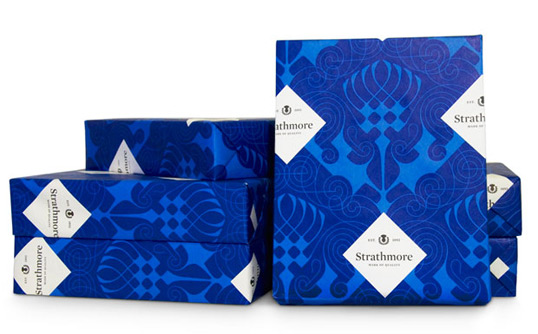 Designed by Pentagram | Country: United States
"Asked to refresh the Strathmore Paper brand presentation for our longtime client Mohawk Fine Papers, Pentagram asked the designer Marian Bantjes to reinterpret the famous Strathmore thistle. This mark was then used to create a pattern for new packaging of Strathmore Paper reams. The goal was to project a stronger signature presence for the brand in business-to-business and direct-to-consumer retail settings.
Read more about the project on Marian's site and on Felt & Wire, the new Strathmore Paper blog about paper and its creative uses that we designed and helped name."
March 7, 2009 | 3 Comments
Designed by Avi Cornfeld | Country: Israel | Fonts used: Helvetica
"The packaging design for Moiré were created from the world of the moiré effect phenom – a visual perception that occurs when viewing a set of lines or dots that is superimposed on another set of lines or dots."
March 2, 2009 | 3 Comments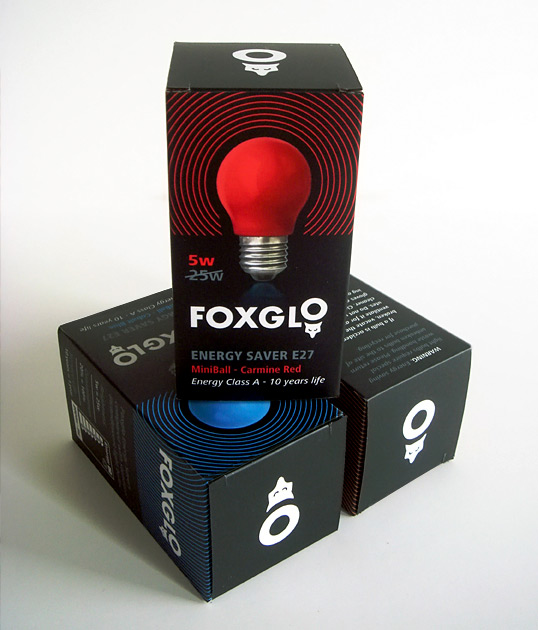 Designed by Bulldog | Country: Sweden | Fonts used: Frutiger, Futura
"Foxglo (pronounced Fox-glow) was launched to address European consumer adoption of basic green ideas and specifically, a shift from use of incandescent light bulbs to more energy efficient, compact florescent lighting.
Bulldog's remit was to help the brand provide assurance of energy saving benefits, empower consumers to make technical comparisons with traditional incandescent bulbs and to promote correct waste handling for all Foxglo products.
February 22, 2009 | 2 Comments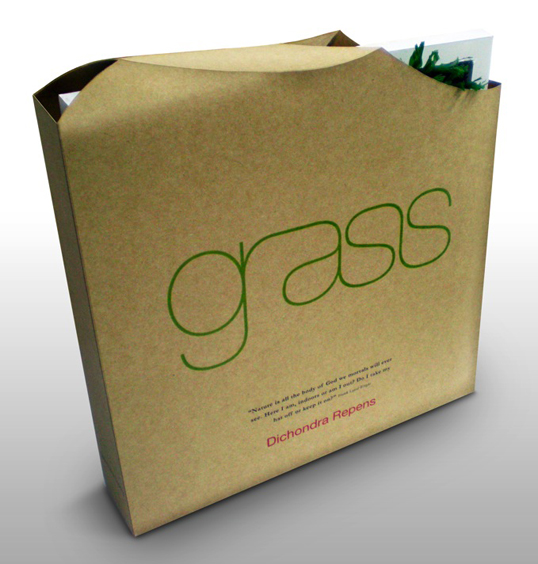 Designed by Nine99Design | Country: Israel | Fonts used: Helvetica
"Grass squares are designed to give a natural touch to the office or home by placing them freely or according to Feng Shui. Unlike ordinary flowers, 'grass' is completely natural, a piece of earth, that grows indoors with minimal care. Inspired by Frank Lloyd Wright's Fallingwater and the attempt to combine architecture and nature, the entire project is made from recycled materials and tries to merge the home with the outdoors. The packages have an air opening to gain longer shelf live for the product. The minimal design and logo is intended to give a flowing, "breathing" feel to it, as well as elegance and life-style.