March 3, 2012 | No Comments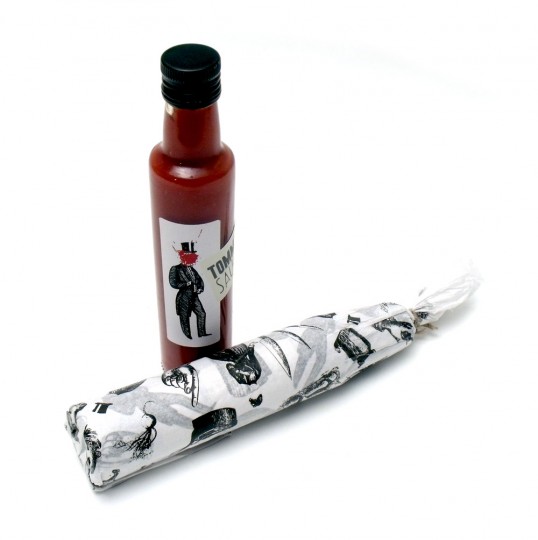 Designed by William Suckling | Country: United Kingdom
"Red and brown sauce in British homes are a given. Every house has them and everyone uses them. The brief was to design packaging for sauce that would come in a Harvey Nichols food hamper that had to be very British in design and humour. The Victorian engravings of the man and women are to reflect the idea of 'Middle Class' men and women who would buy these hampers. The splat of the sauce on their faces is very reminiscent of being at the seaside and throwing wet sponges at people in the stocks which adds a bit of fun and humour into these everyday products. The name of the red sauce derives from the war when our men were called Tommies. And Saucy Brown is very tongue-in-cheek."
March 1, 2012 | 6 Comments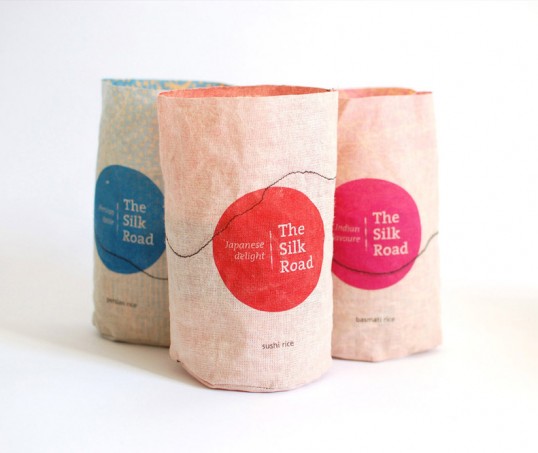 Designed by Yonatan Sheinker | Country: Israel
"The silk road" – fabric packages for organic, high quality rice. The package can be reversed and used again inside out. The packaging pairs a modern colorful look with traditions, sustainability and free trade agreements."
February 27, 2012 | 3 Comments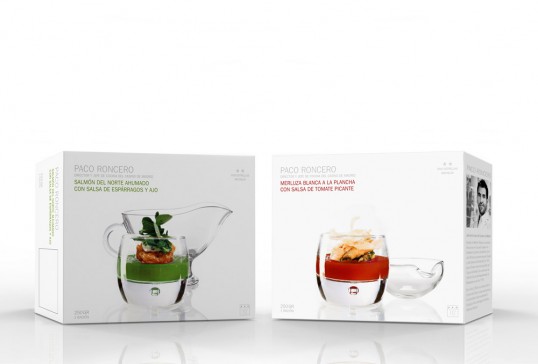 Designed by Mara Rodríguez | Country: Spain
"Food was placed in designer glassware in order to see it from a different point of view."
February 25, 2012 | 2 Comments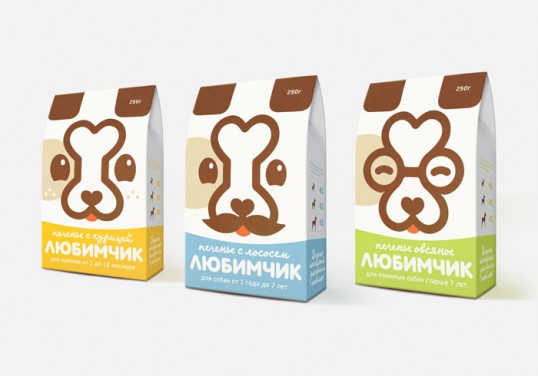 Designed by Dima Je | Country: Russia
February 20, 2012 | 12 Comments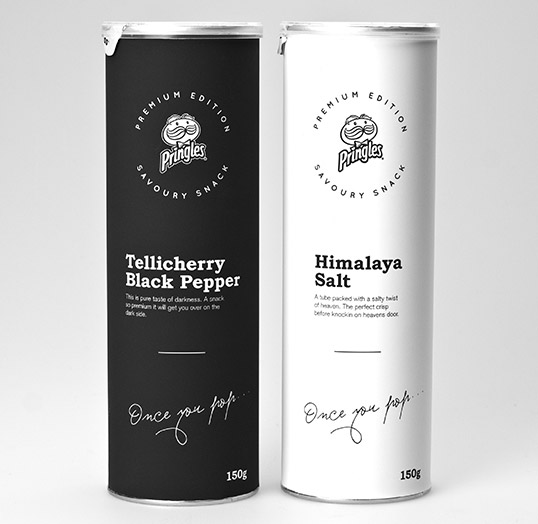 Designed by Niklas Hessman | Country: Sweden
"Myself and others feel that there is a lack of a premium pringles product line. Therefore I decided to design one. The outcome is a product that will stand out from the other Pringles while retaining the well known tube shape. Simple and clean packaging design that will work in the Scandinavian market."
February 11, 2012 | 5 Comments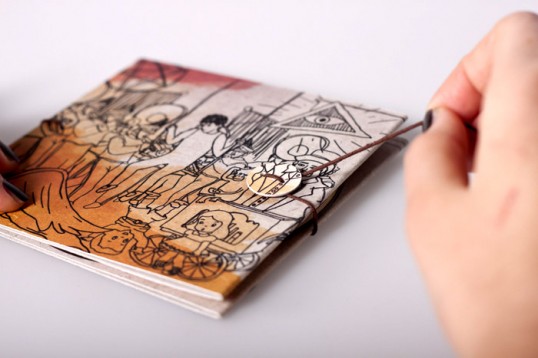 Designed by Mathias Kaiser | Country: Austria
"I designed this piece as a Christmas present for my girlfriend. The packaging was created from one piece of cardboard and stitched together with a thread. No glue used at all.
The artwork was inspired by our favorite song 'The Trapeze Swinger'. In the last couple of lines Sam Beam describes a scene with a monkey, a man, a marching band, an angel kissing on a sinner… and so on."
February 2, 2012 | 7 Comments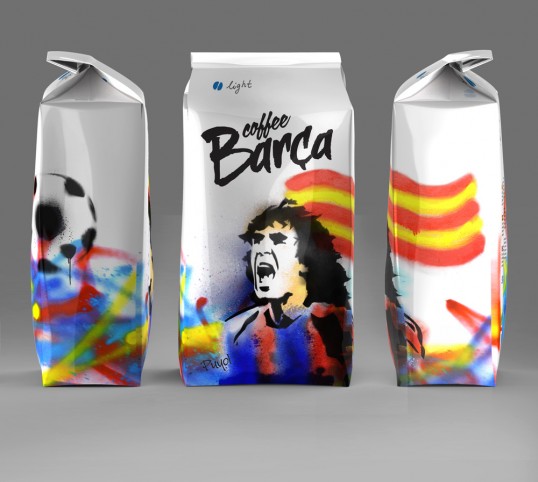 Designed by Ksenia Stepanova, Irina Shoya, Tatyana Smirnova & Elena Bykova | Country: Russia
"A new coffee brand for fans of the legendary FC Barcelona – FC Barcelona Coffee House.
As street culture is familiar to soccer fans and soccer stars often start off in the street, we chose graffiti as our main inspiration. The coffee packaging design reflects Barcelona's spirit of freedom and the will to win in bright BARCA colours.
BARCA packs come in three strength related designs: light, medium and bold."
February 1, 2012 | 15 Comments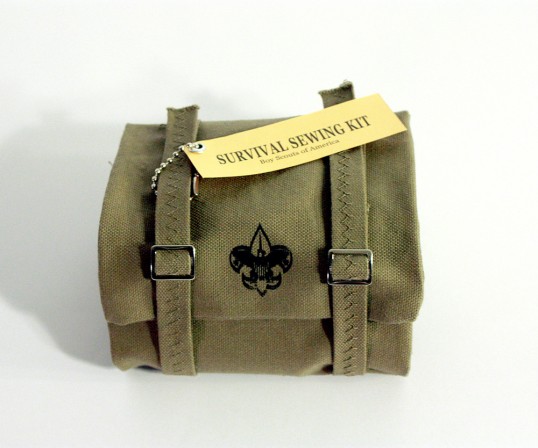 Designed by Victoria Caswell | Country: United States
"This sewing kit for boy scouts meant to resemble a sleeping bag. It is made out of a oliver green canvas, and is adorn with pulls and snaps to give the idea of general camping equipment and rolls up and unrolls like a sleeping bag."
January 29, 2012 | 4 Comments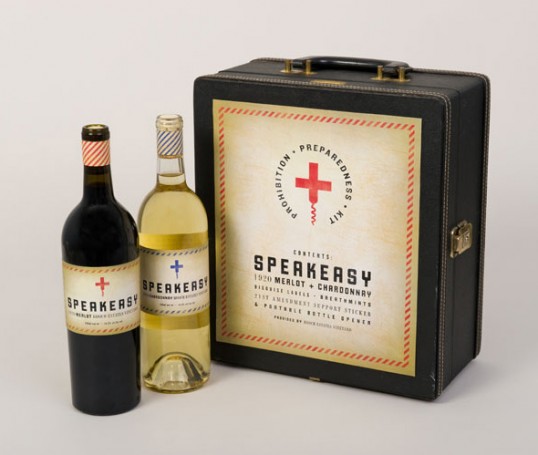 Designed by Nick Dunlap | Country: United States
"This project is a 1920s inspired wine from a vineyard near Chicago, packaged in a Prohibition Preparedness Kit. The kit contains items such as breathmints, disguise labels and corkscrew. But more importantly, the kit comes with Hooch Estate Vineyard's Merlot and Chardonnay."
January 24, 2012 | 4 Comments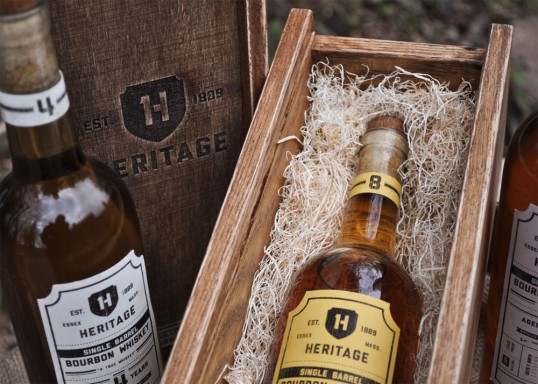 Designed by Katelyn Peissig | Country: United States
"Heritage is a brand of single barrel bourbon whiskey who's packaging reflects the age-old process of true whisky making. The creation of Heritage Single Barrel Bourbon Whiskey starts out with natural spring water and American born corn that is placed in a copper still to be distilled. From there its placed in charred oak barrels to age and gain color and flavor from the wood. Once the barrels have aged, the Bourbon whiskey is hand bottled and packaged for the consumer's drinking pleasure.